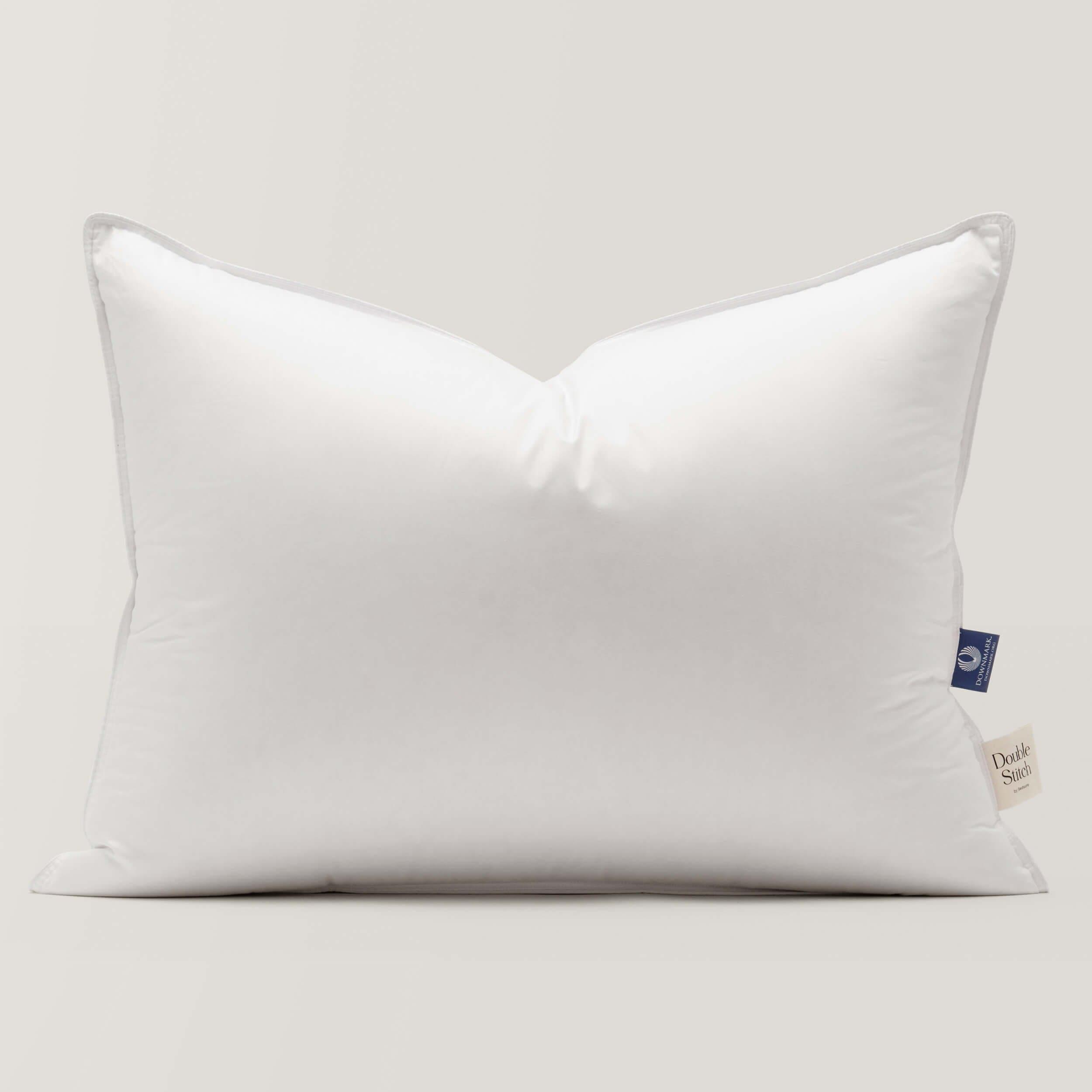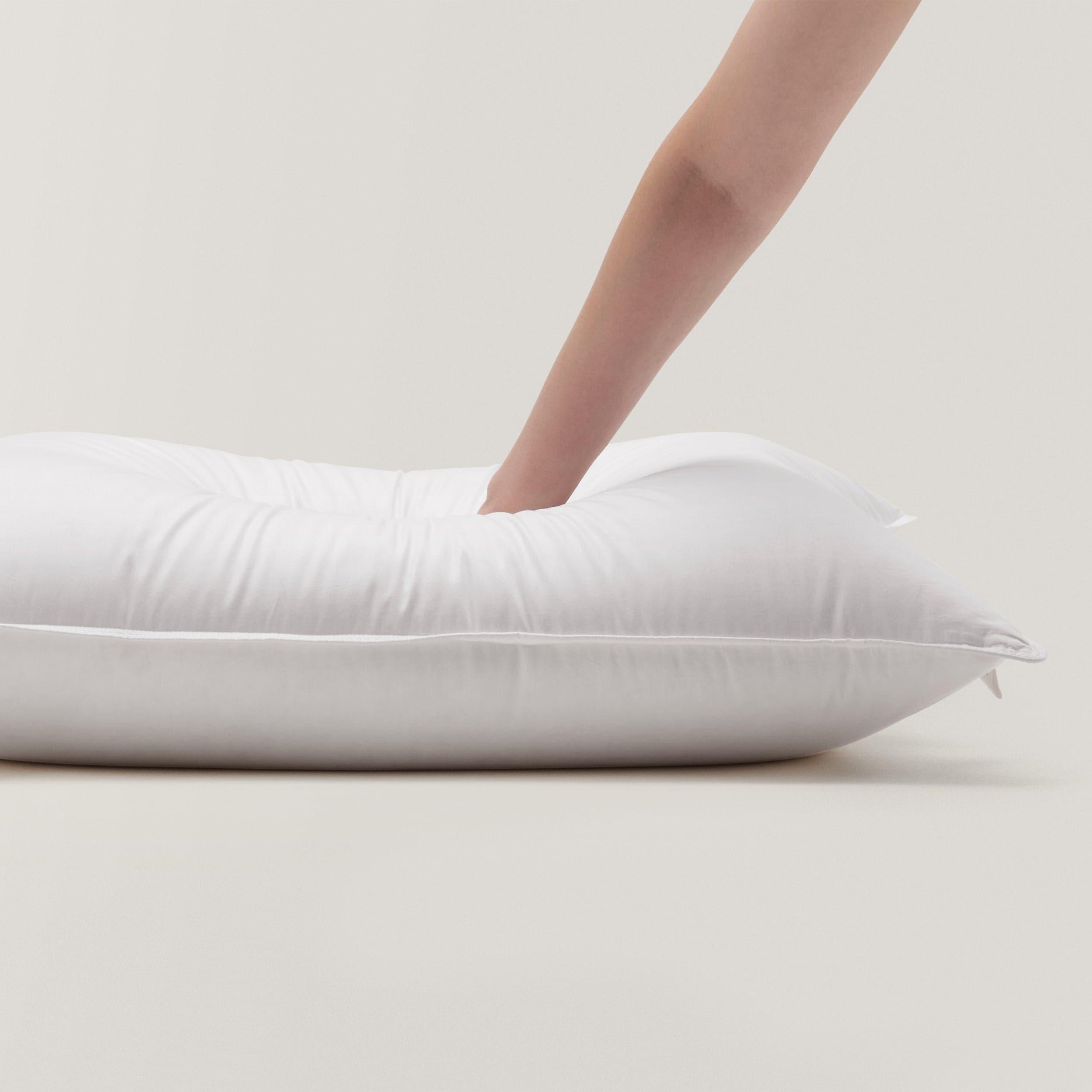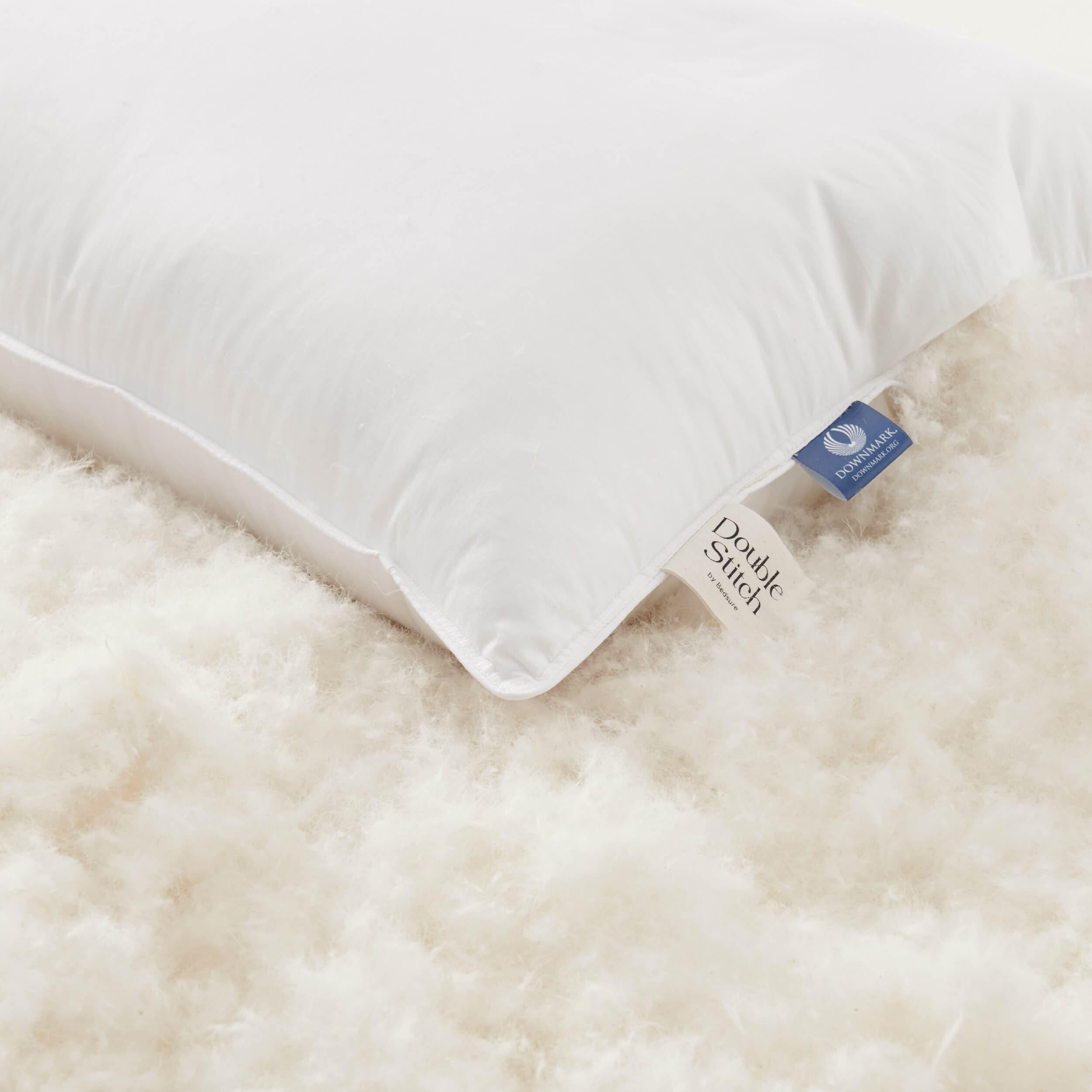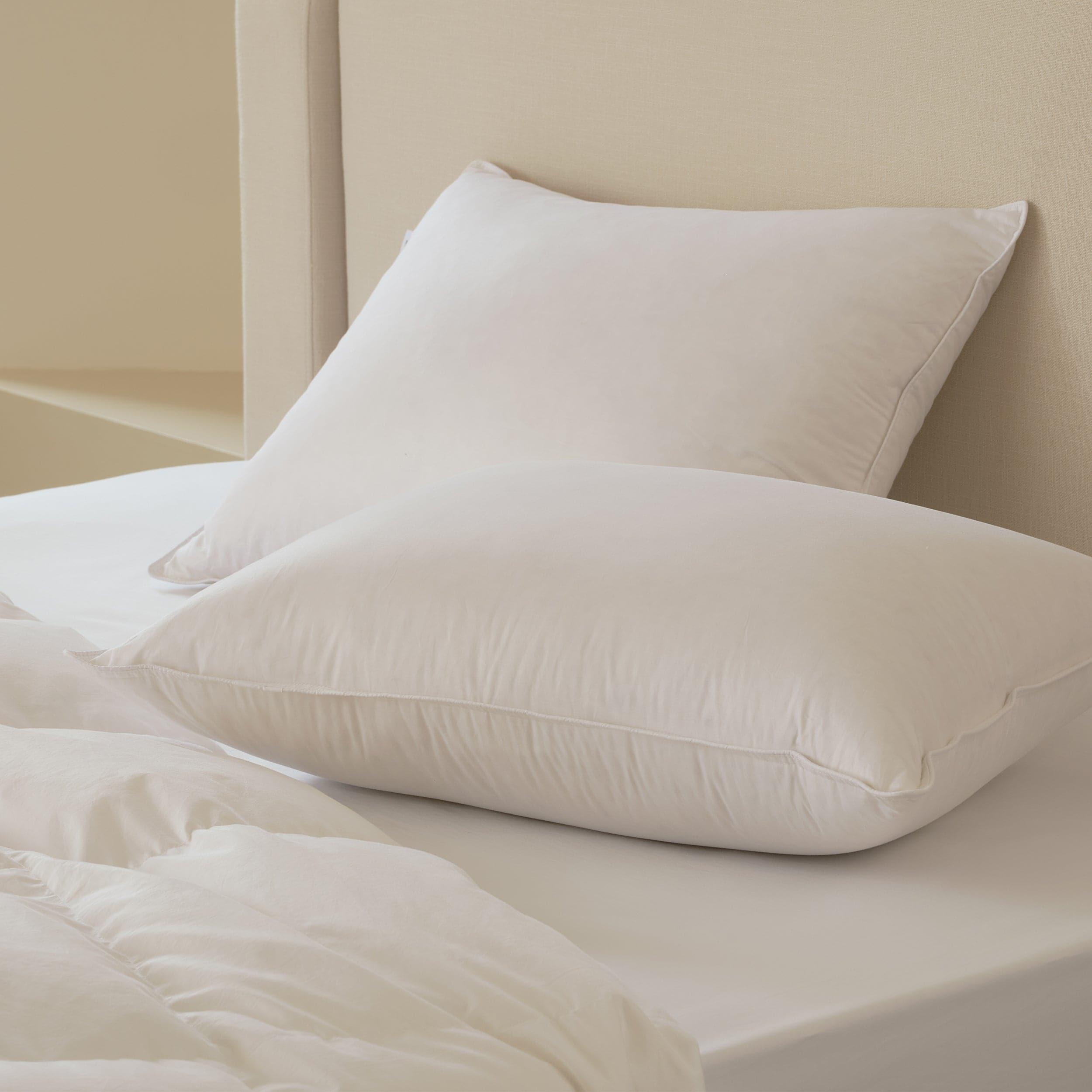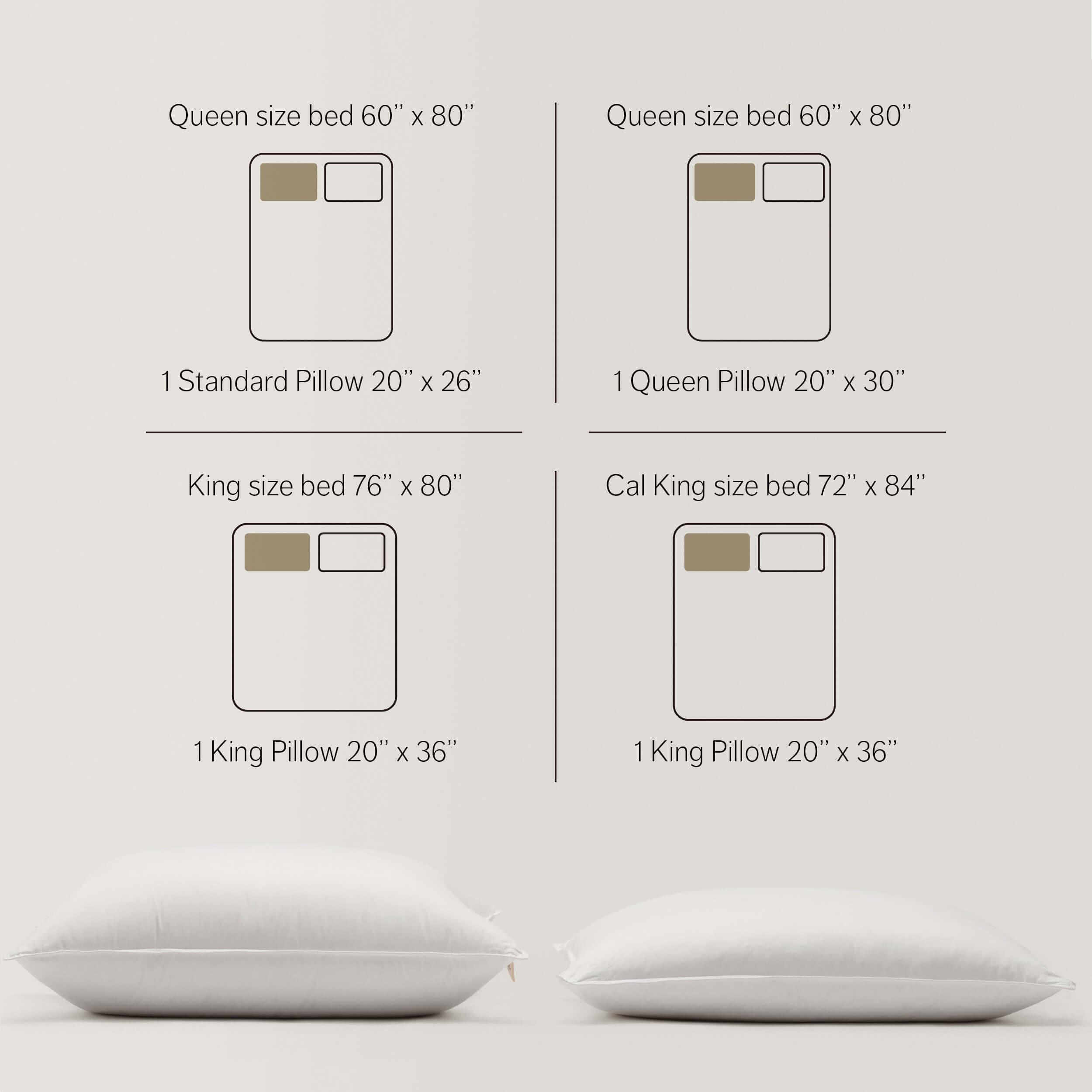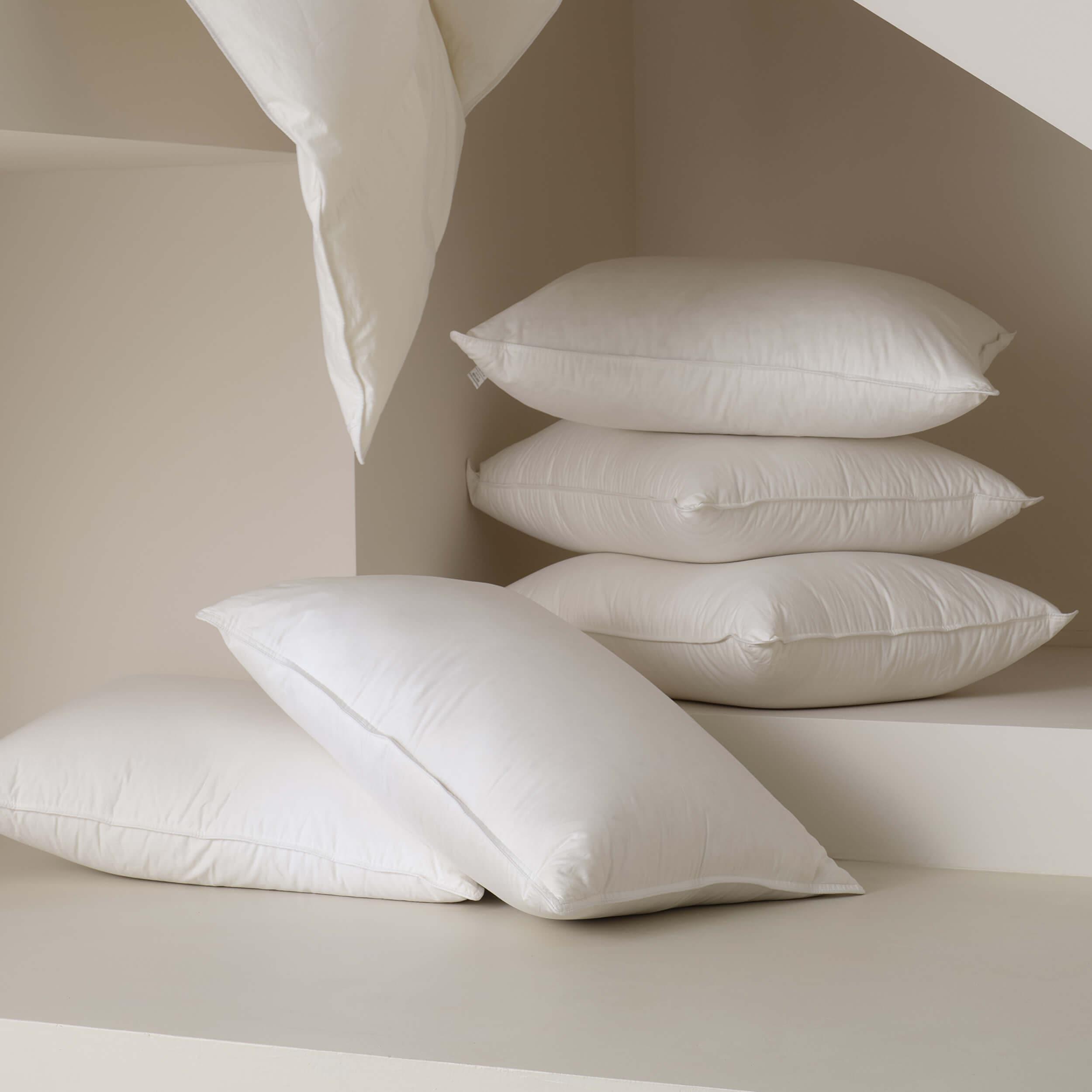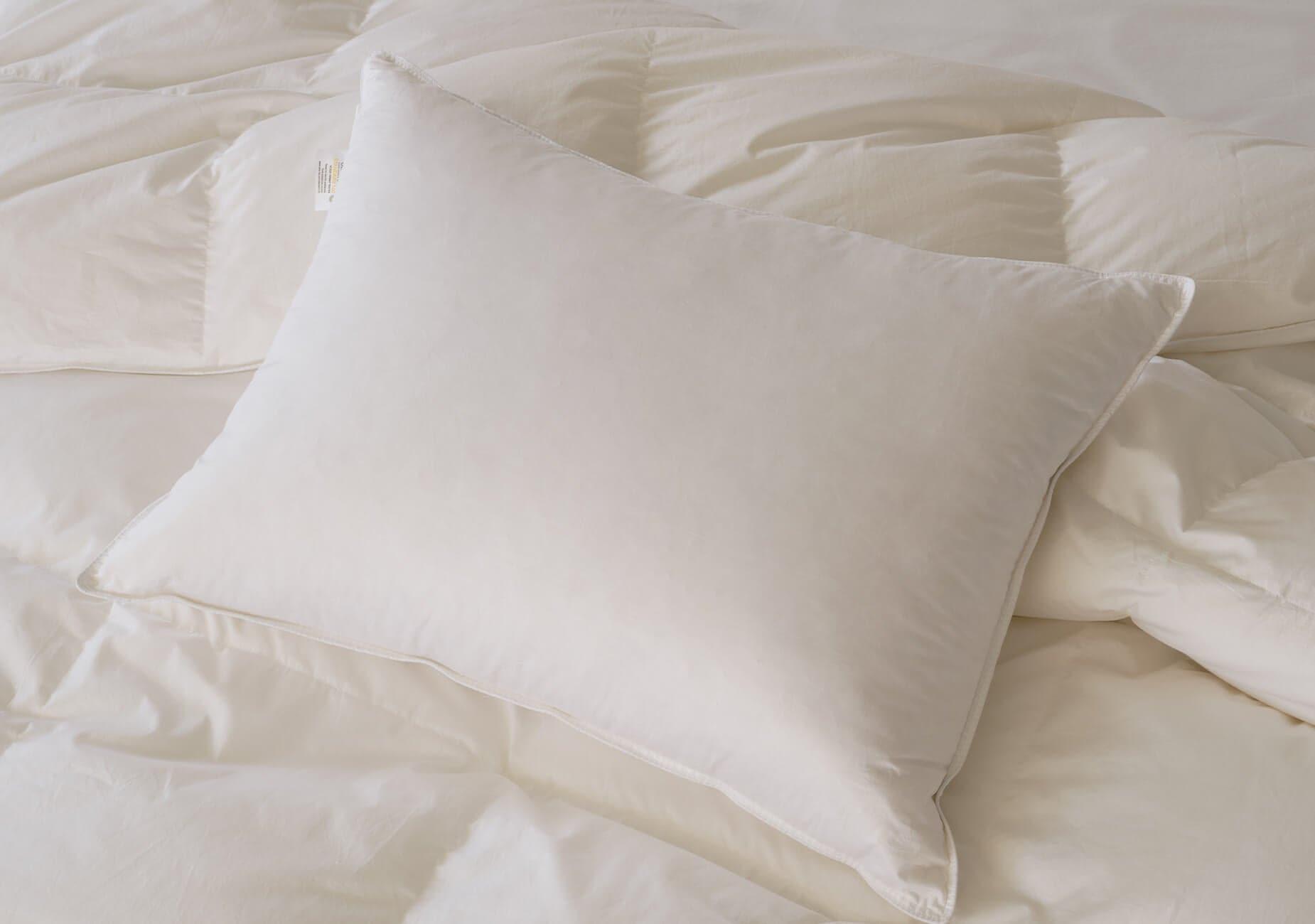 Pillow-3 Chamber 80 White Duck Down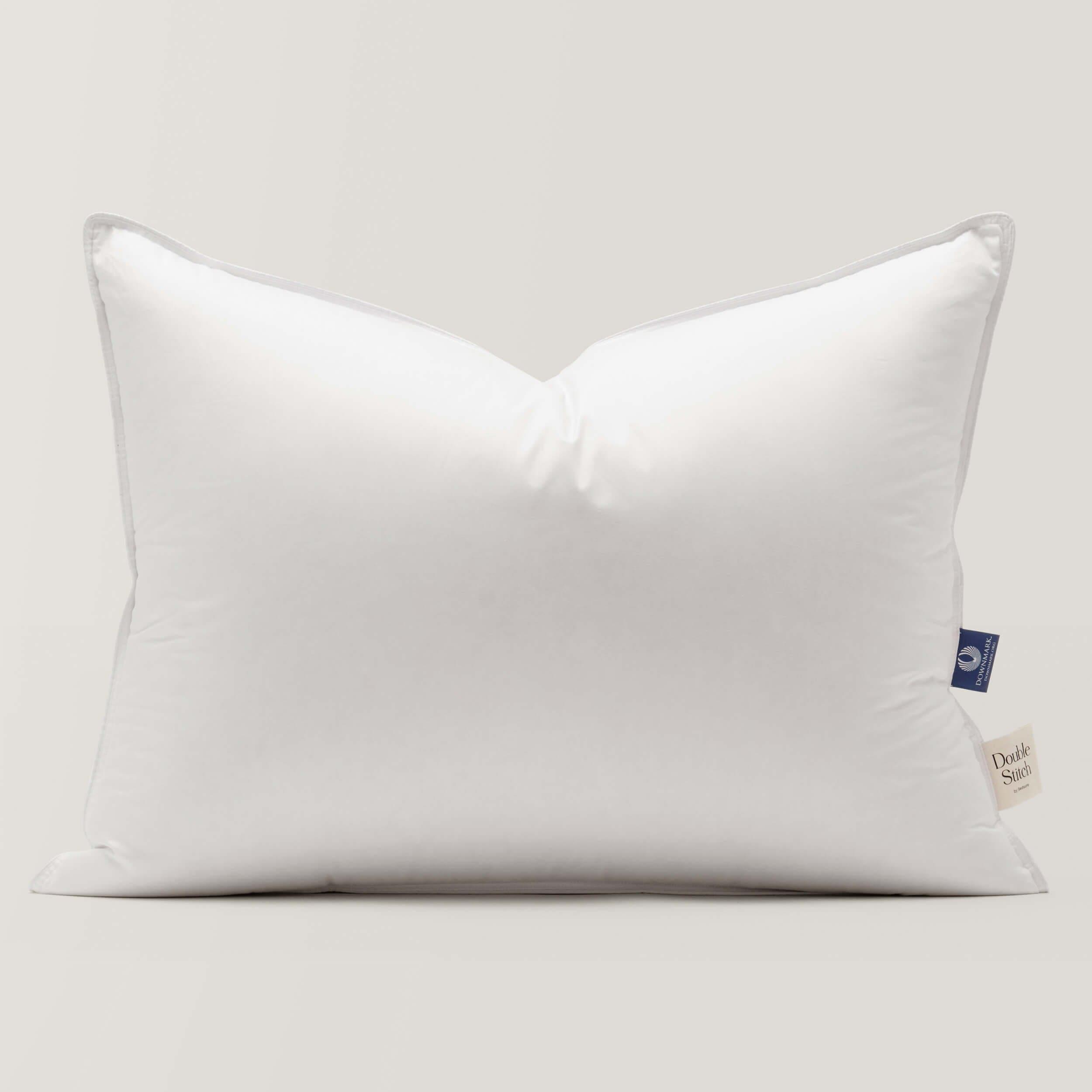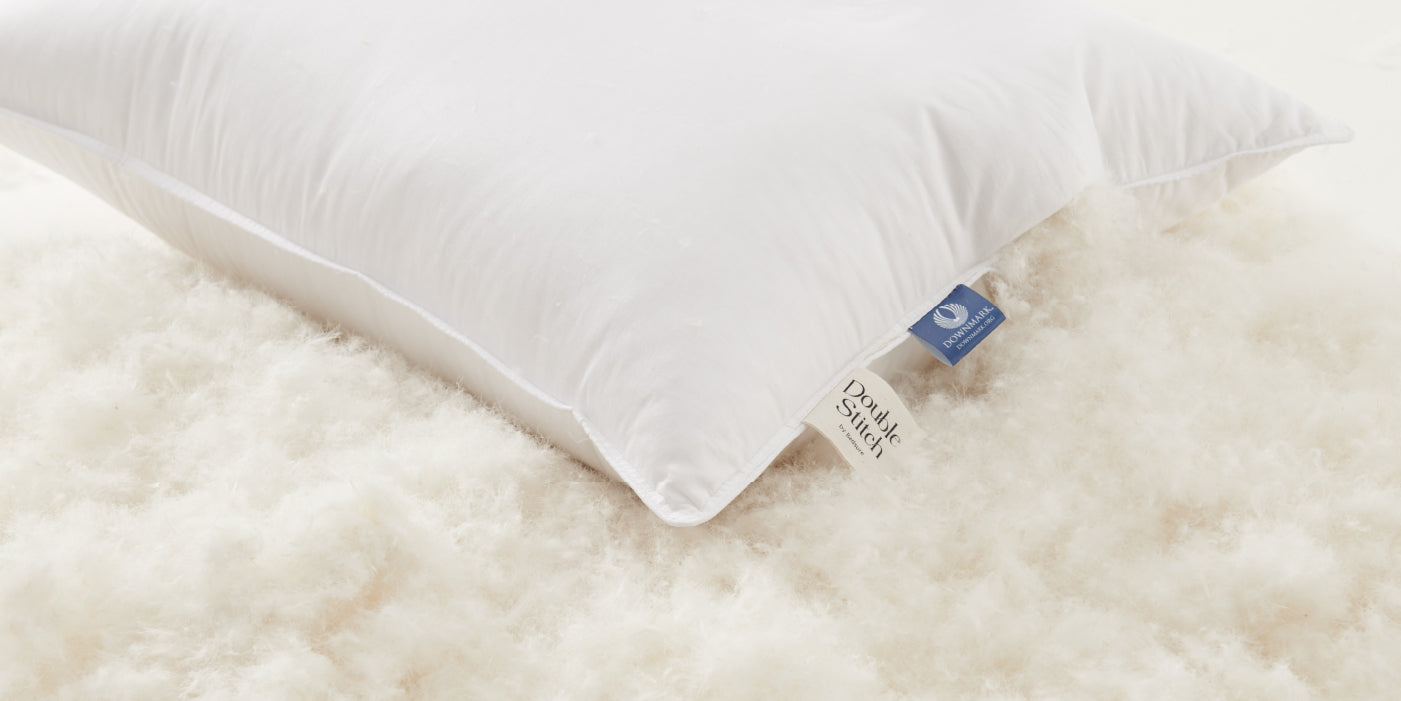 Incredibly cozy
Down provides up to 3x the warmth of synthetic fillings while remaining breathable for unparalleled comfort.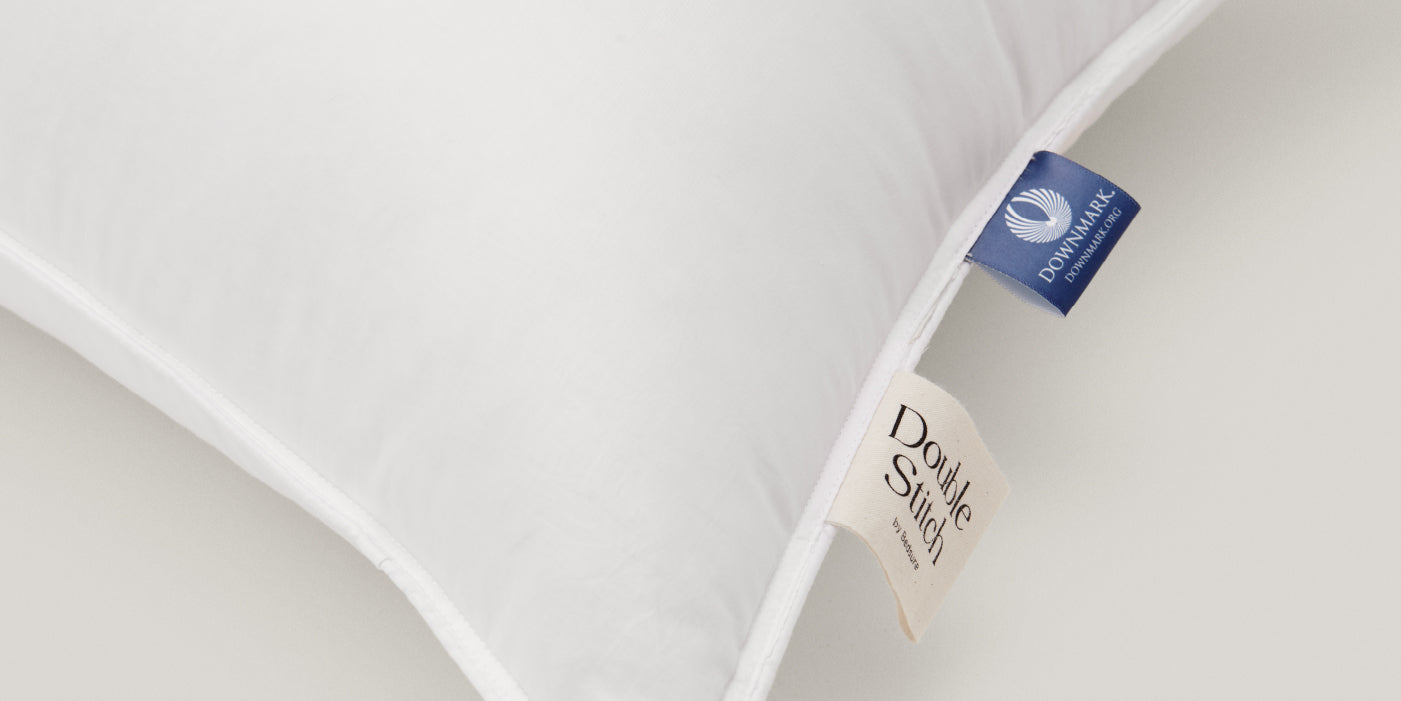 Responsibly-crafted
Carrying the DOWNMARK® label to ensure quality and authenticity, we source our natural down from the USA and finish in Canada according to the highest level of industry standards.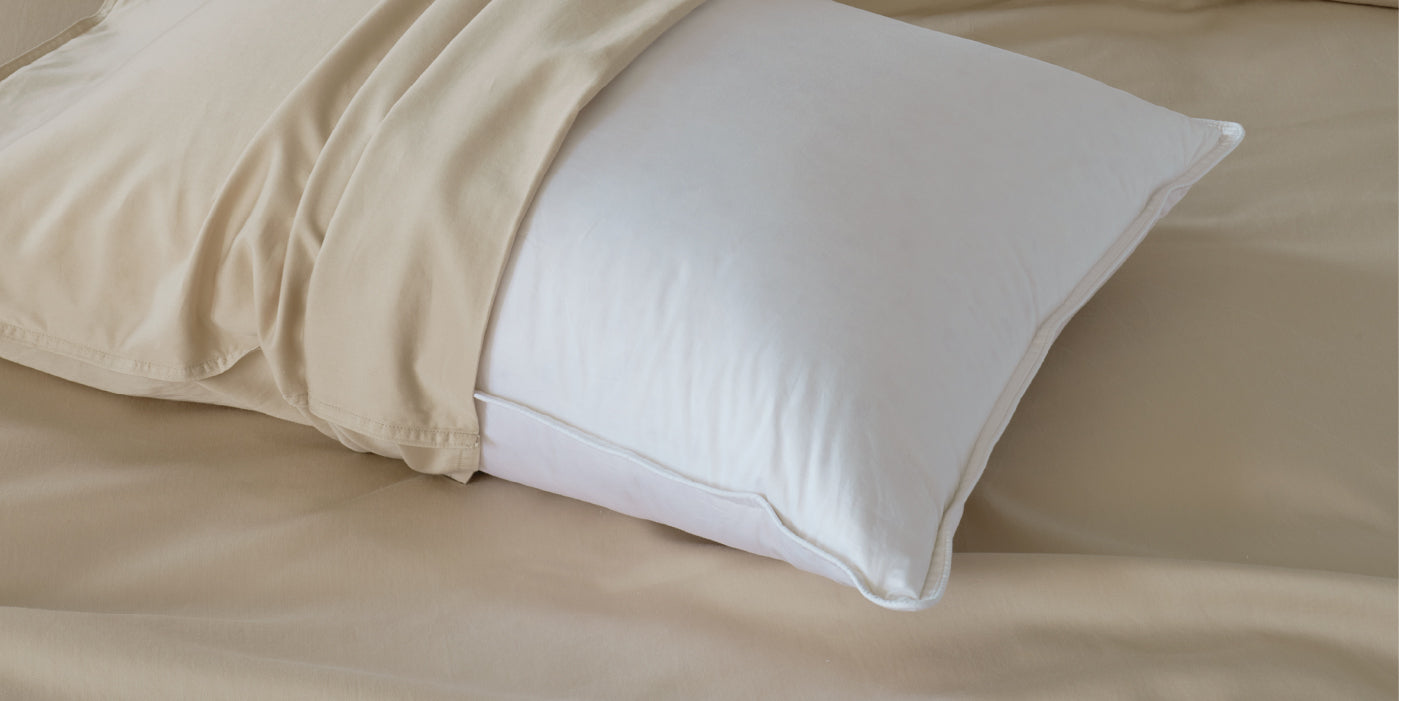 Made to last
Unlike synthetic fillings which degrade over time, down remains plush and warm for years to come.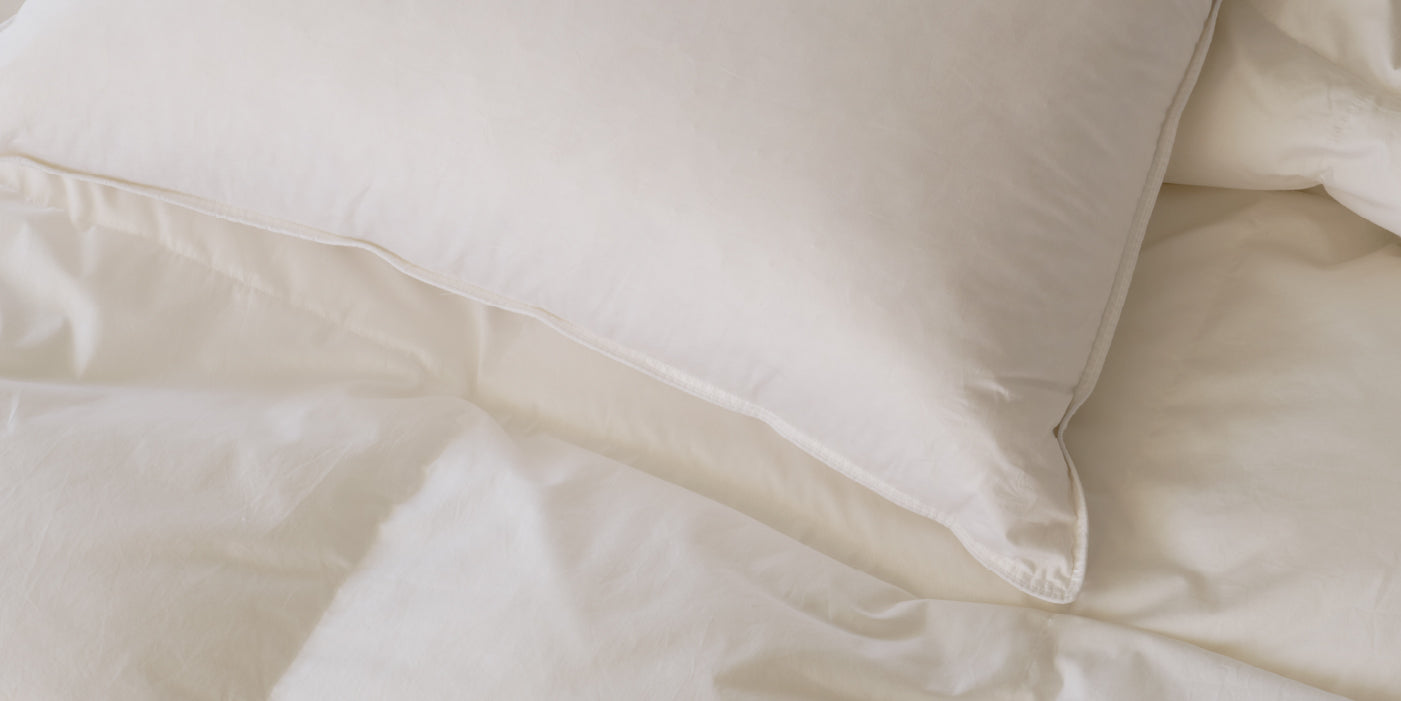 Cruelty-free
RDS-certified and approved by the Down Association of Canada, our down farms comply with strict animal welfare guidelines.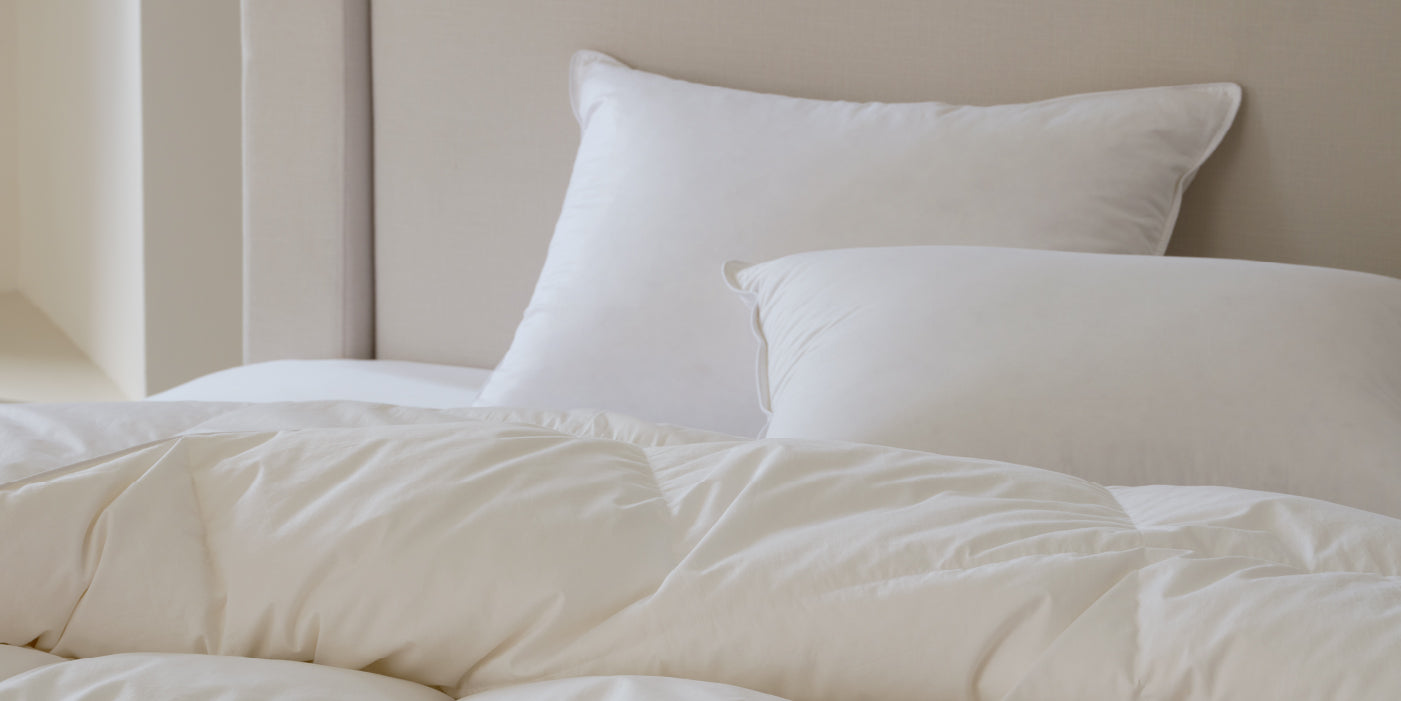 Pure comfort
Rest easy knowing that our duvets are OEKO-TEX certified and free from harmful chemicals, supporting a healthy sleep environment.
FAQs that you may find helpful
Why is it flat? What should I do to make it more fluffy?

To save space and reduce shipping costs, pillows are often compressed and vacuum-sealed in bags. It's important to note that while compression may temporarily flatten the pillows, it doesn't affect their overall quality or performance. With proper care and fluffing, the pillows can regain their original loft and provide the desired support and comfort.
Here are some effective methods to quickly fluff up compressed pillows: shake or air it out or you can use a dryer. Please set the dryer to a low heat or air fluff cycle.
How can I best care for the pillow?

DO:
- Spot clean.
- Dry clean if needed.
- Use eco-friendly or biodegradable stain removers.

DON'T:
- Bleach.
- Iron.
Our customer support is available 9am-6pm EST Monday to Saturday.
Average answer time: 24h
Explore our Curated Bundles
Save up to 30%
This product has no reviews yet.