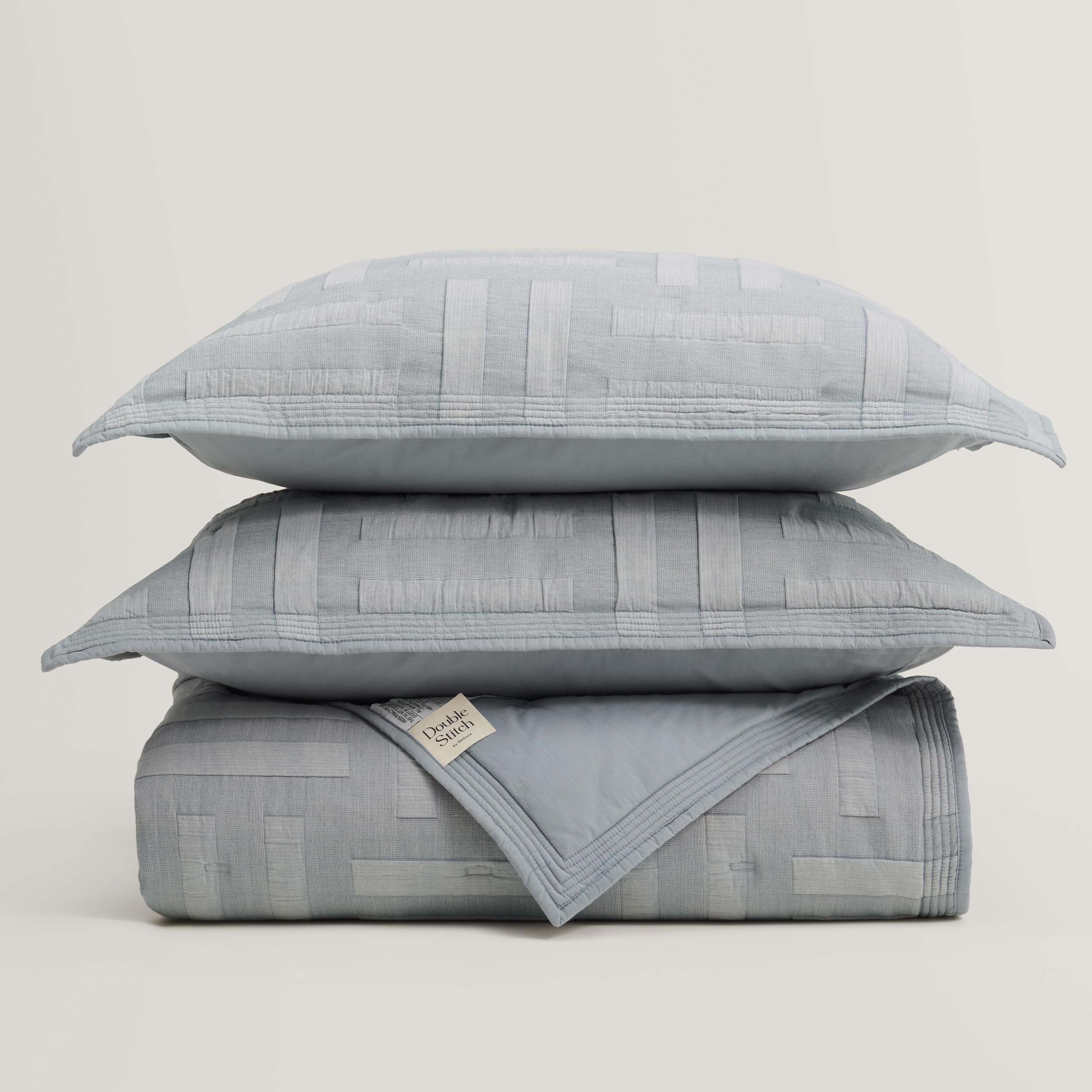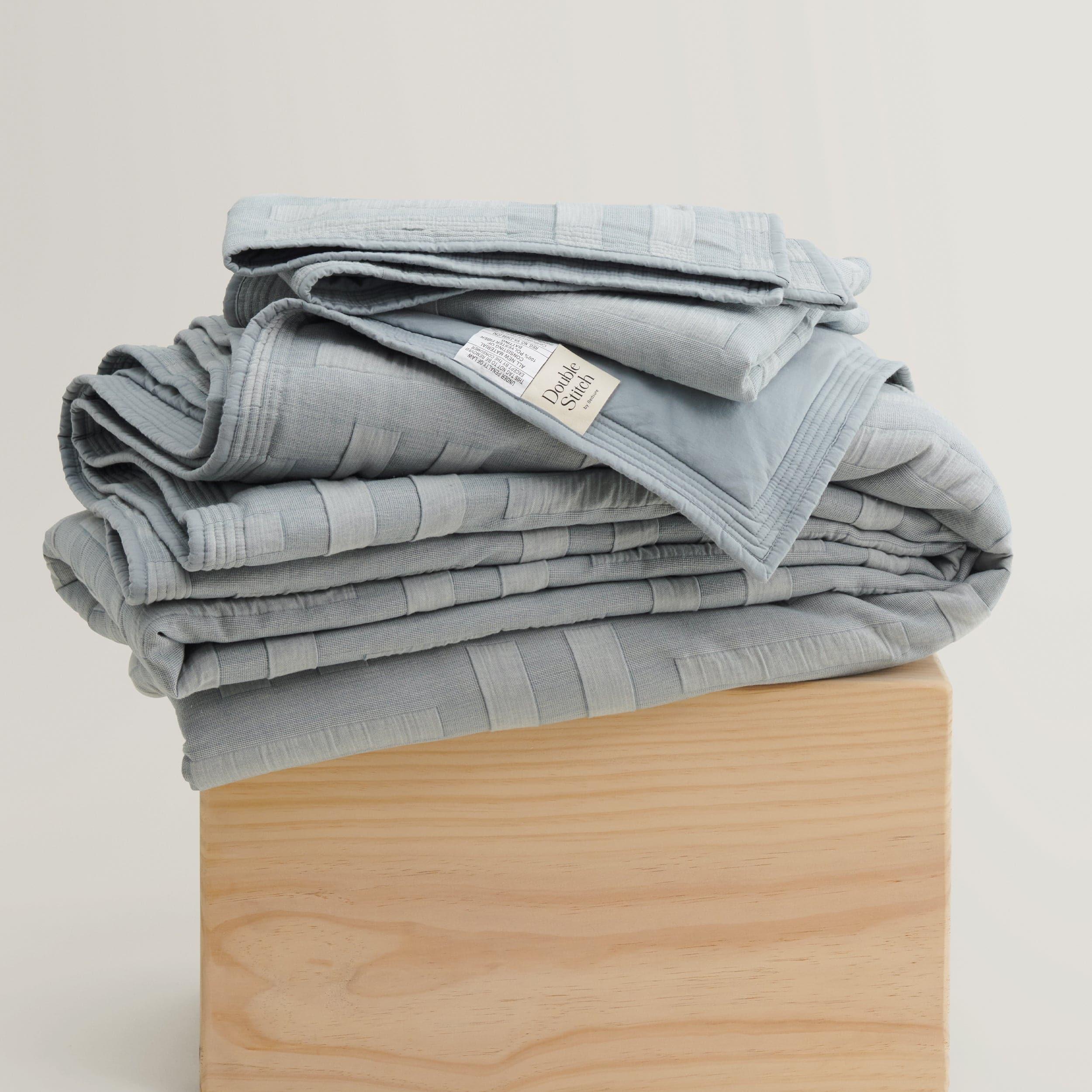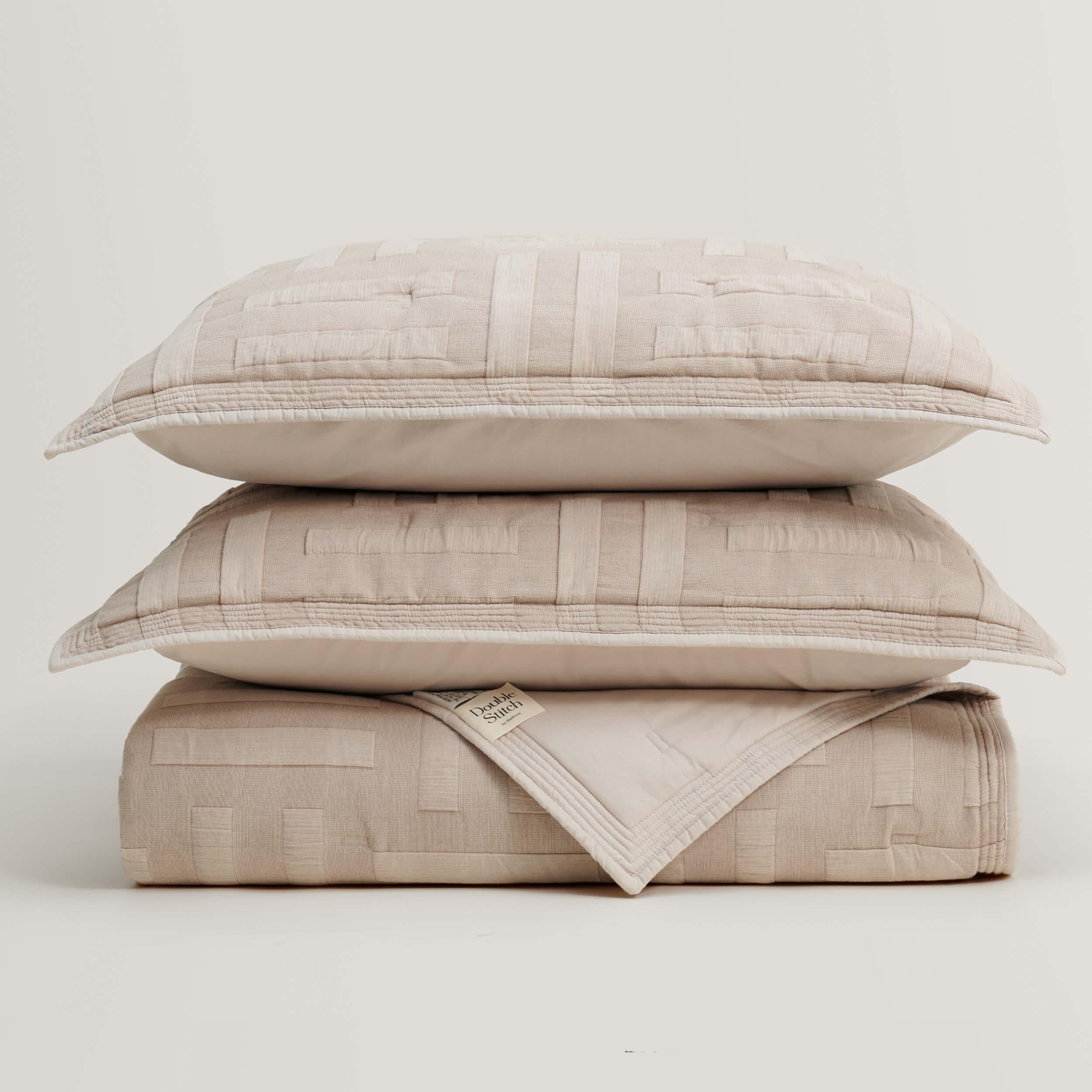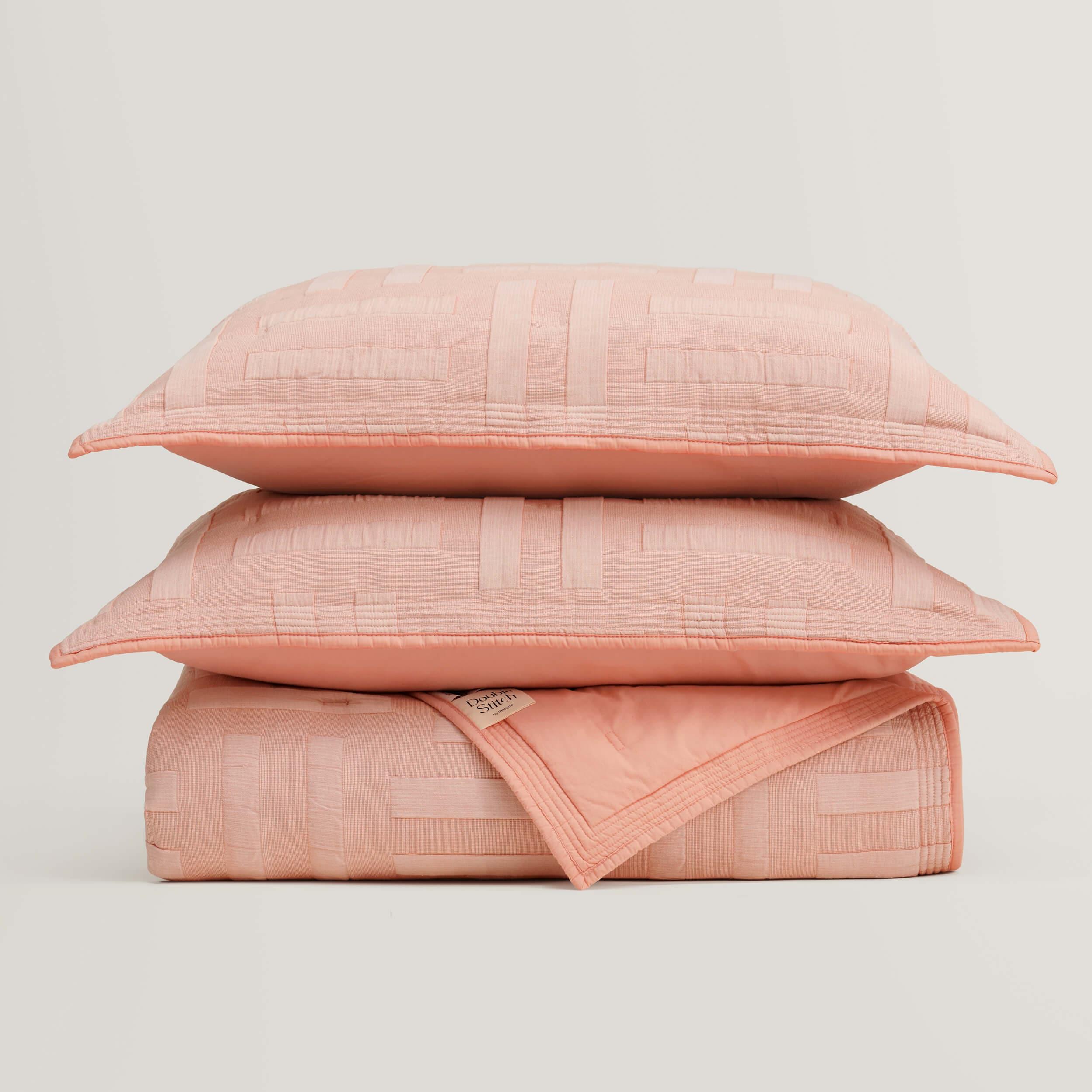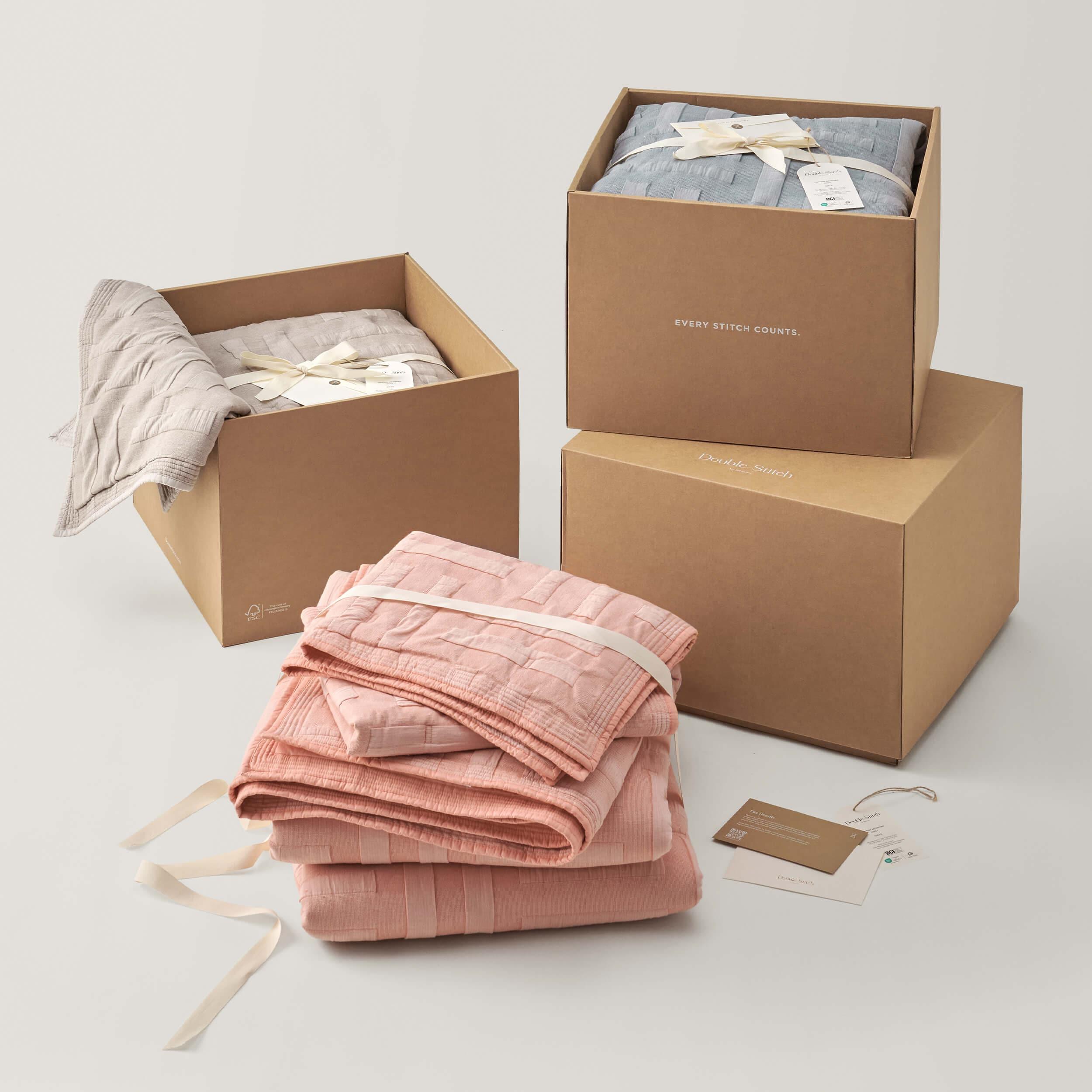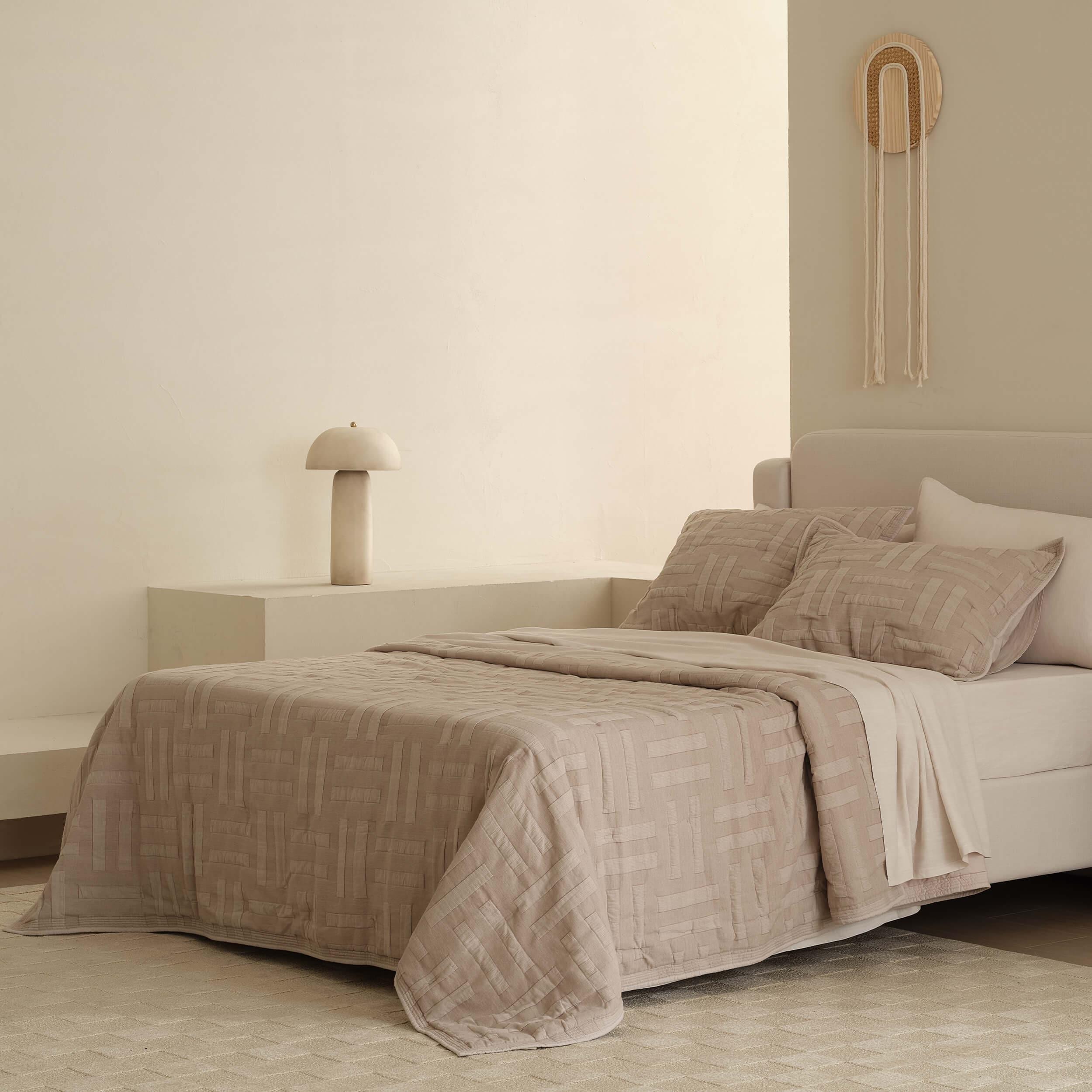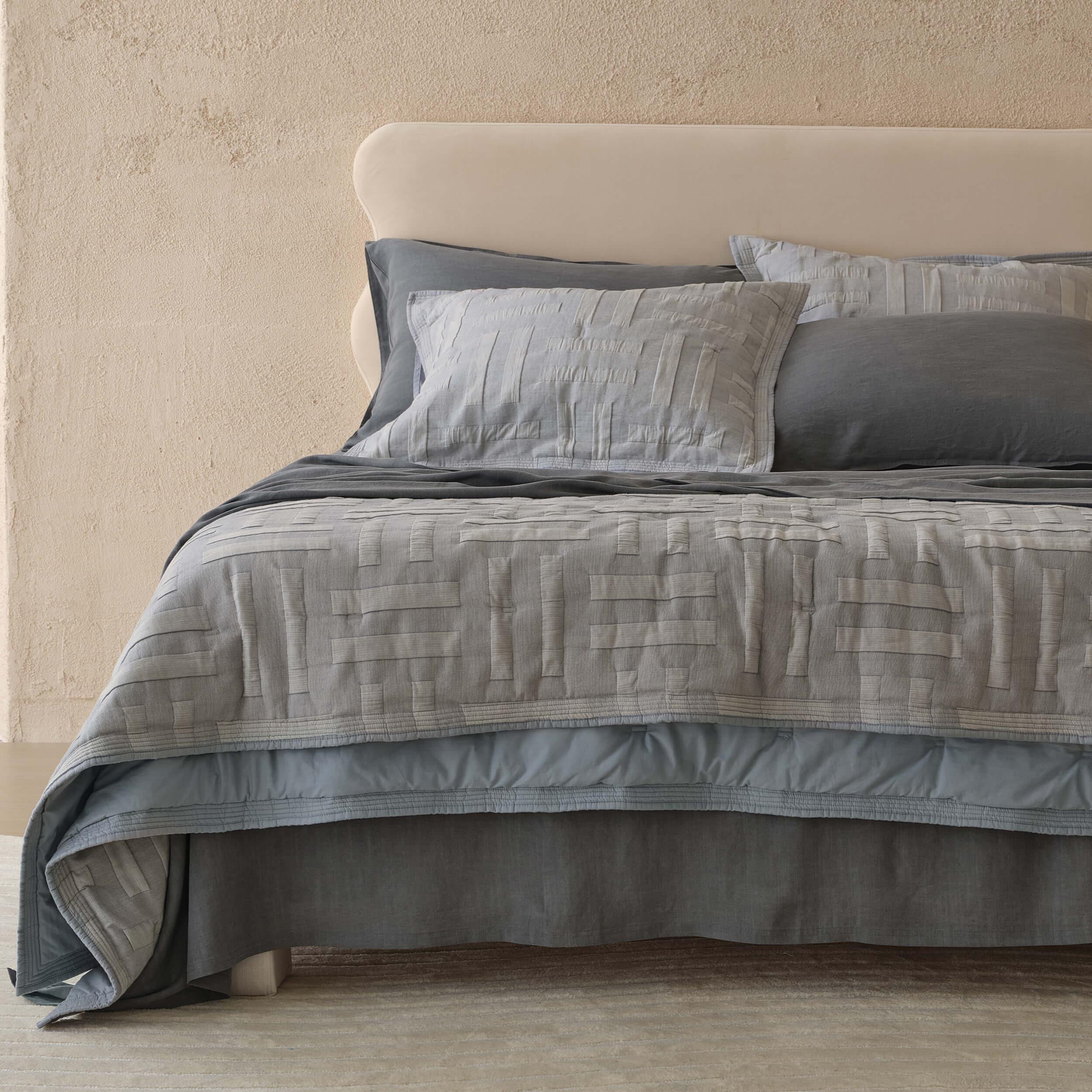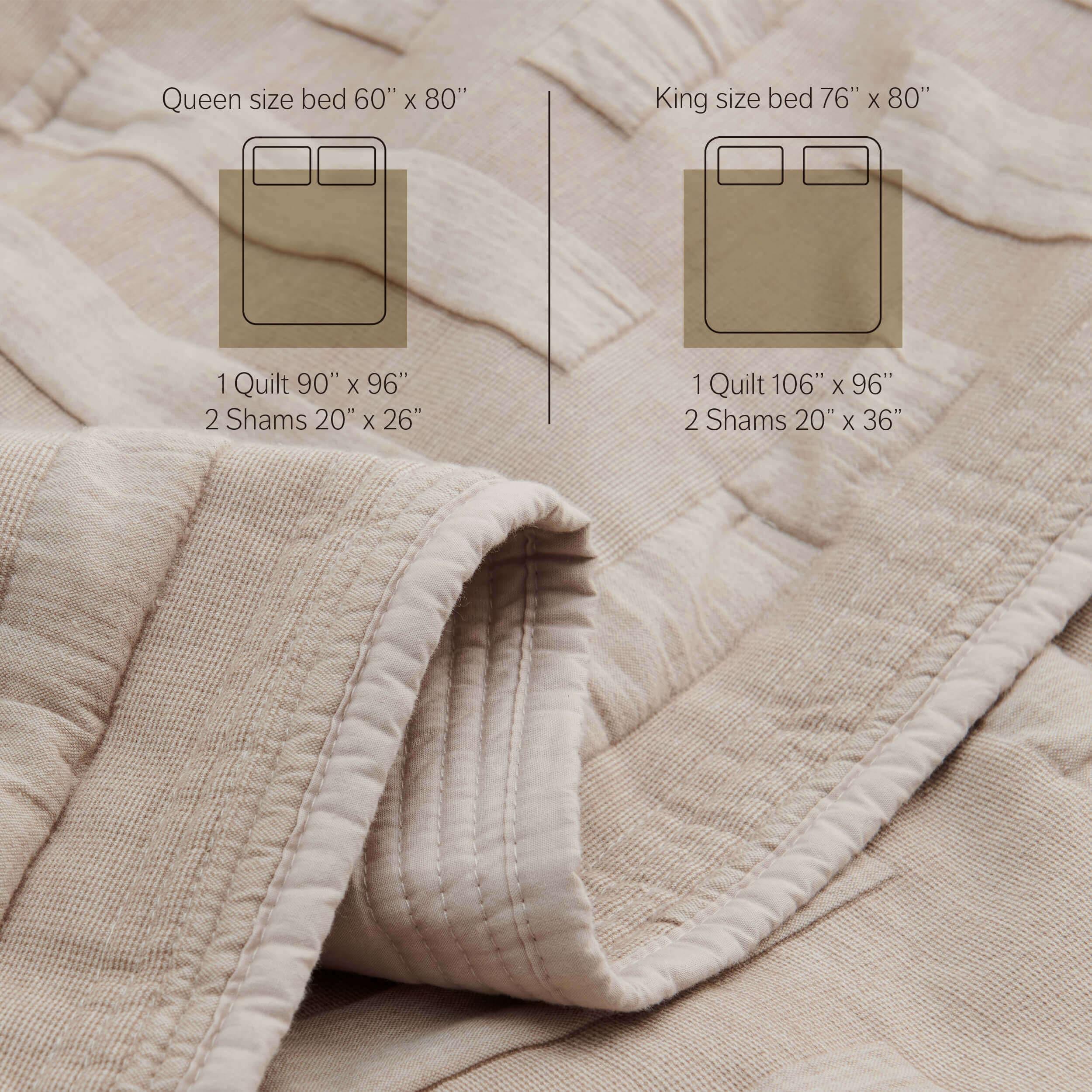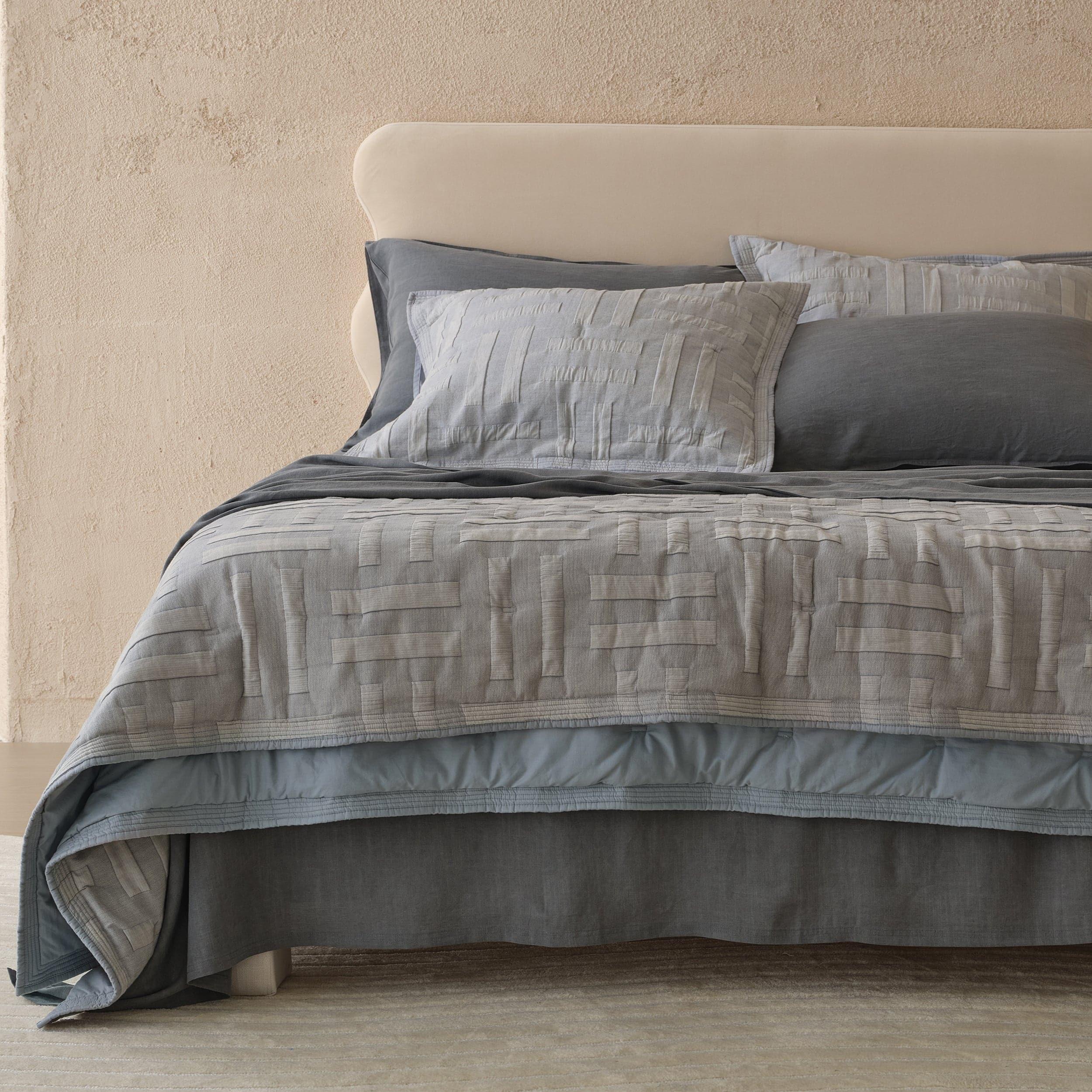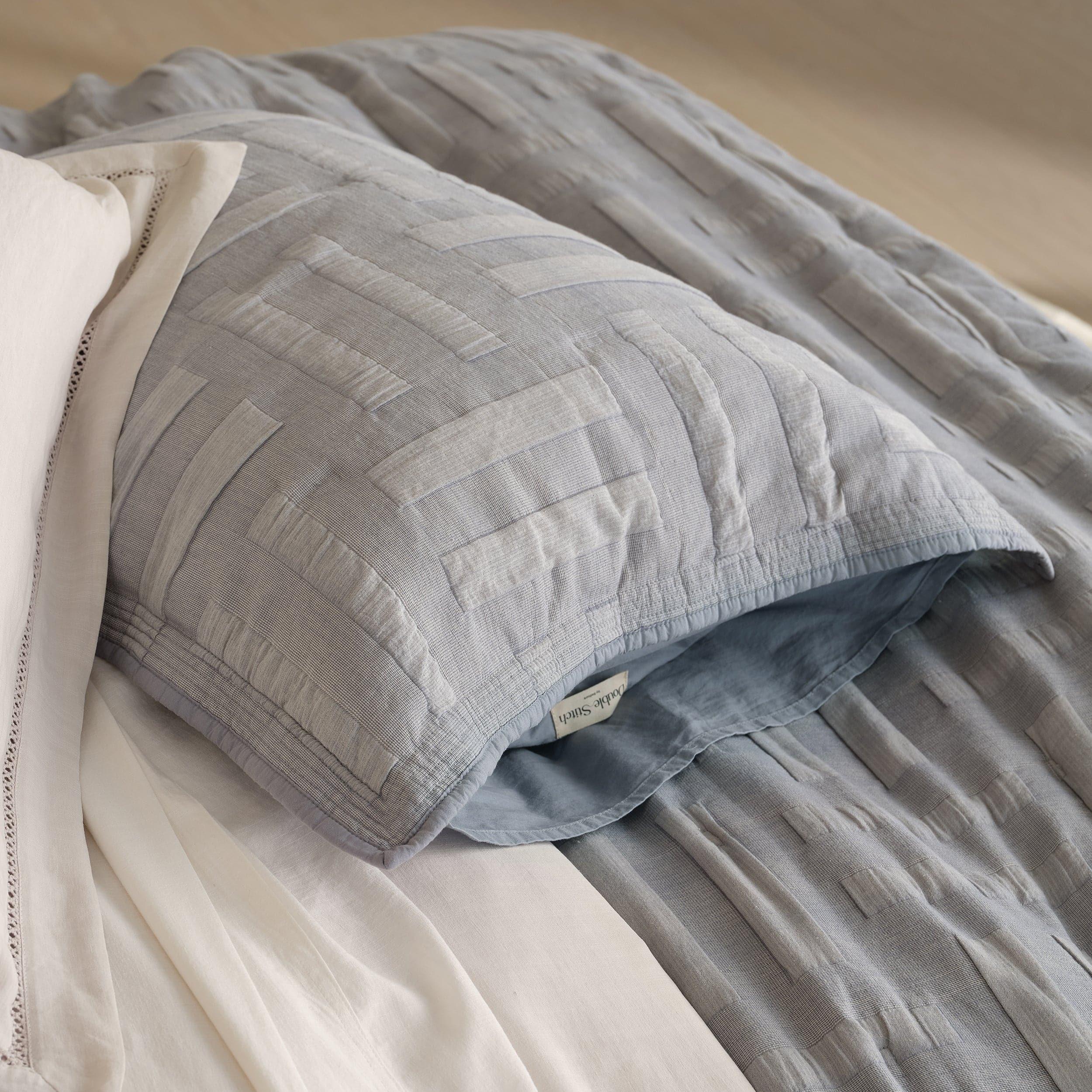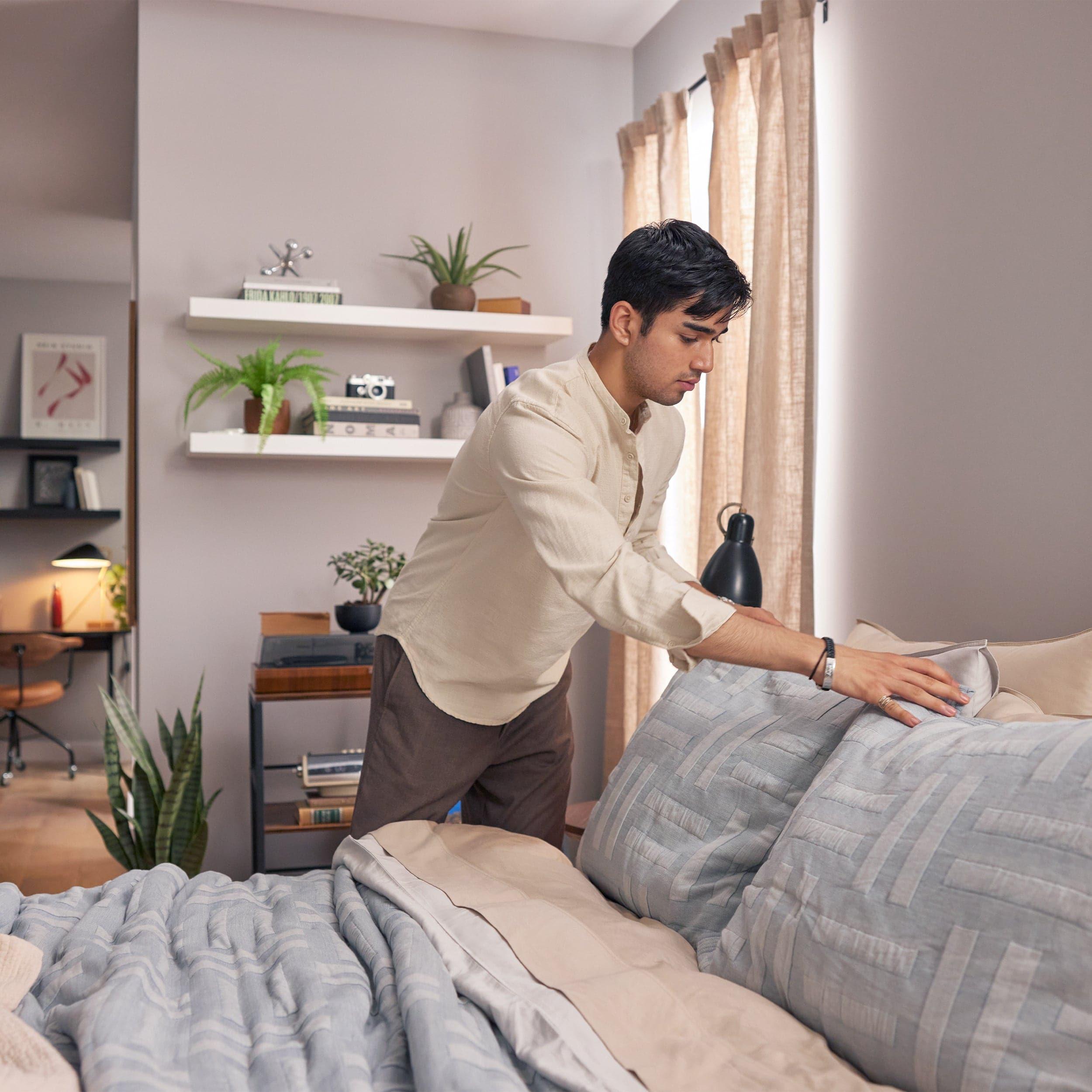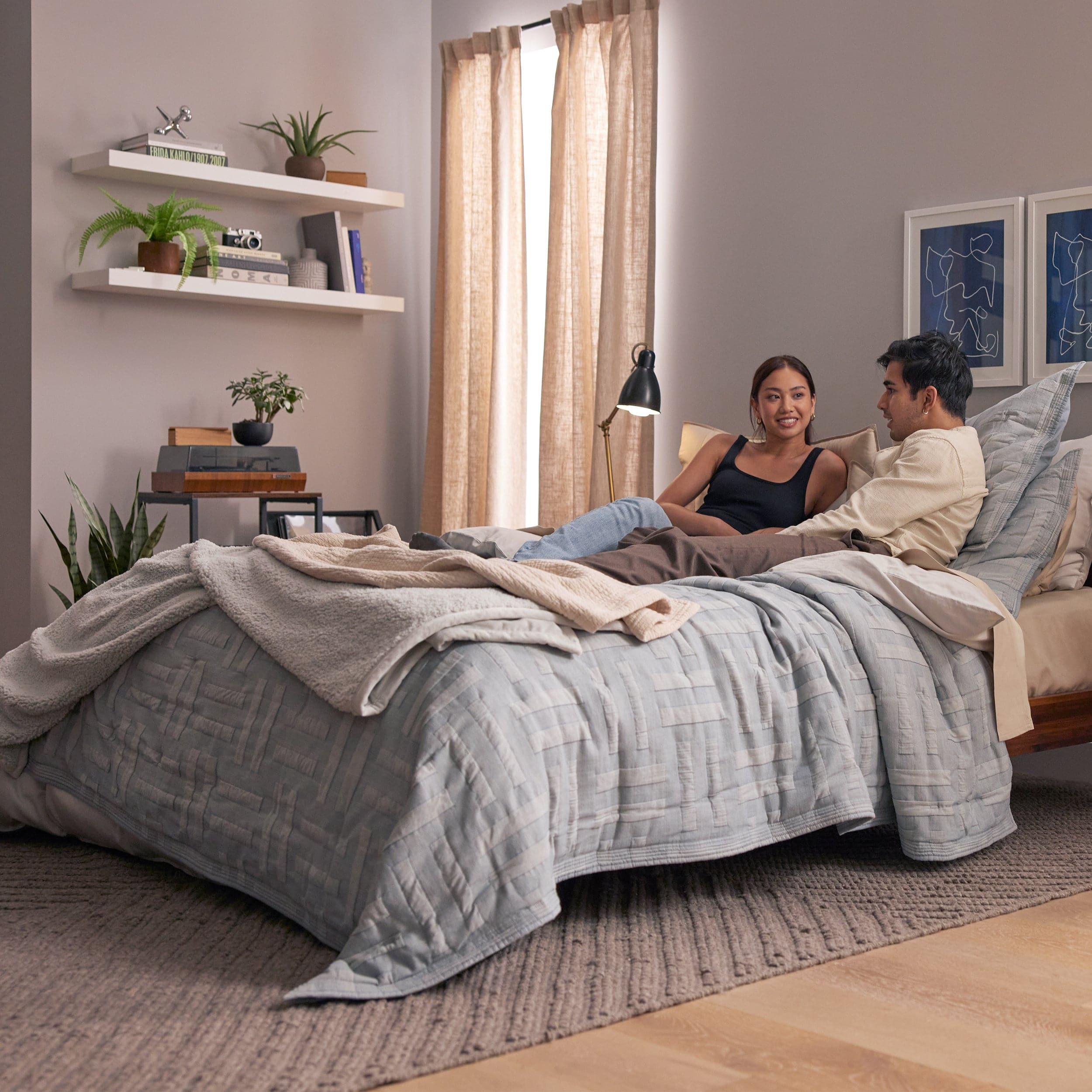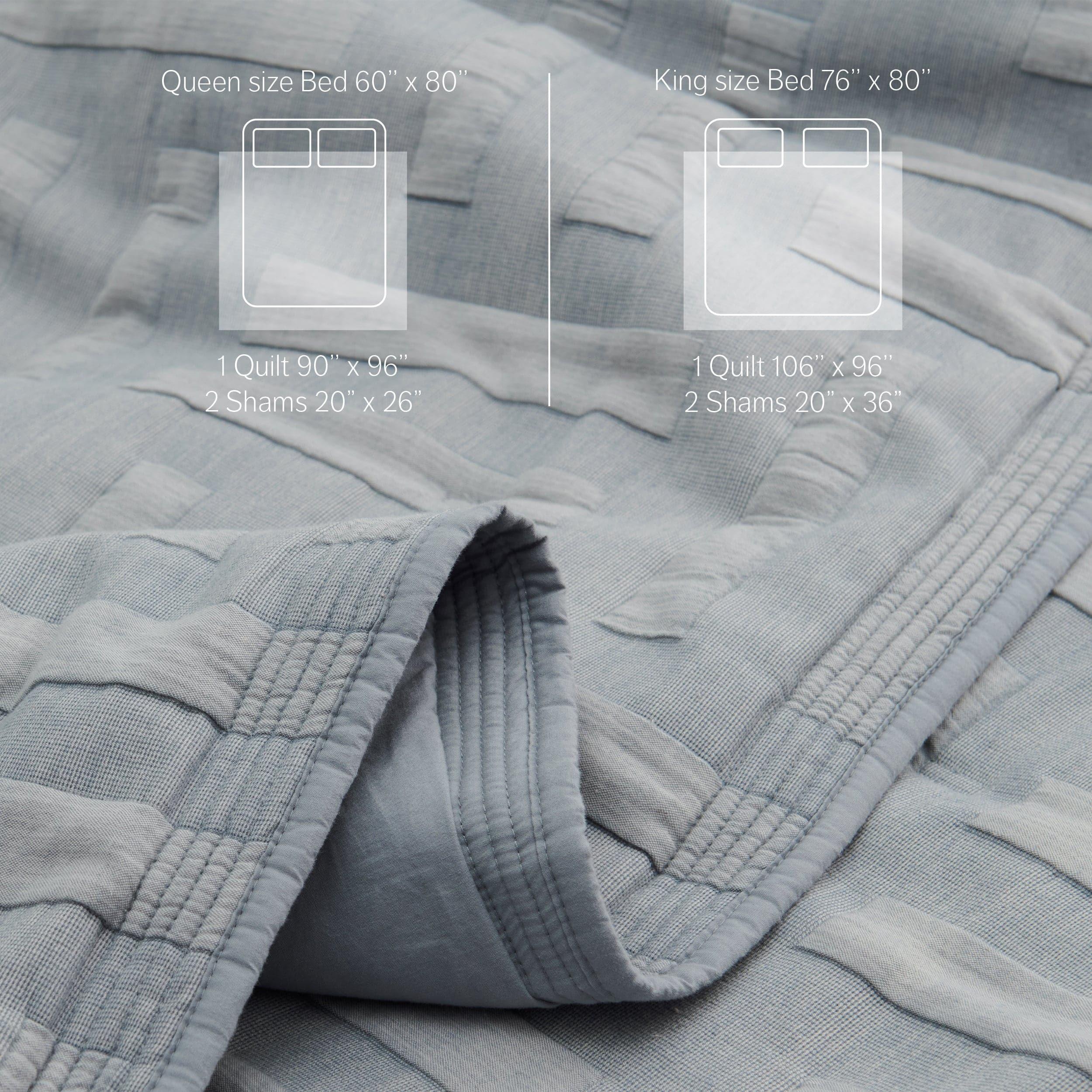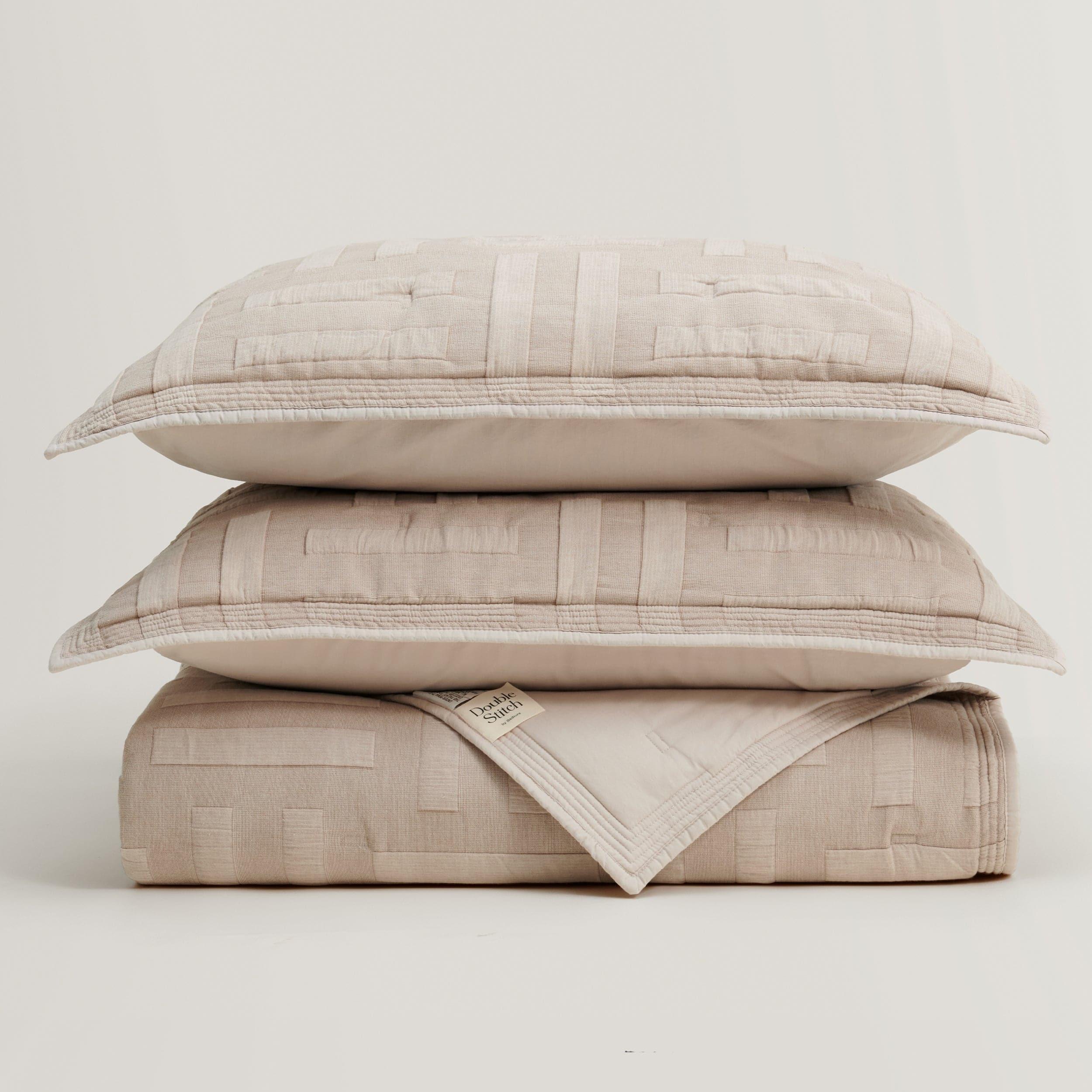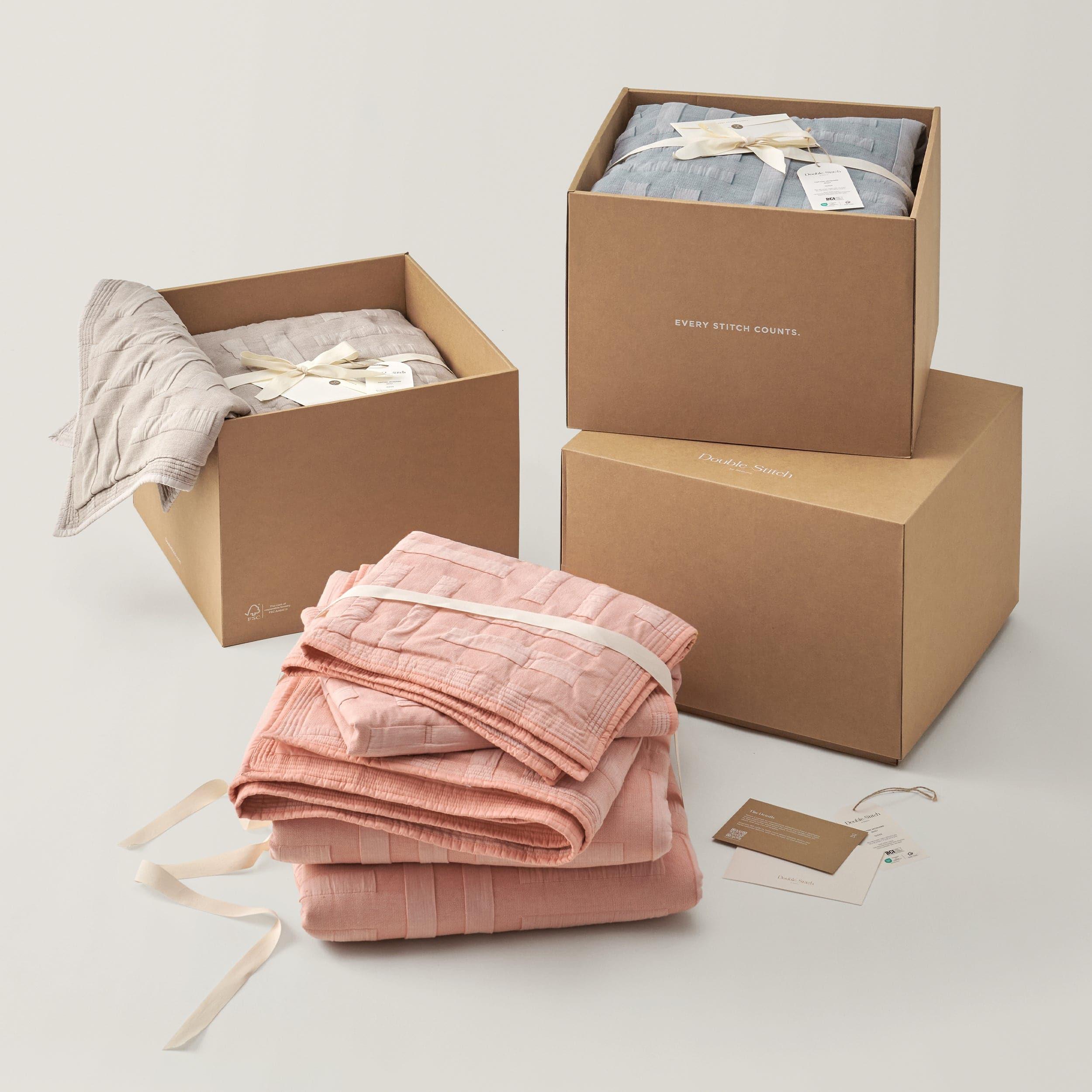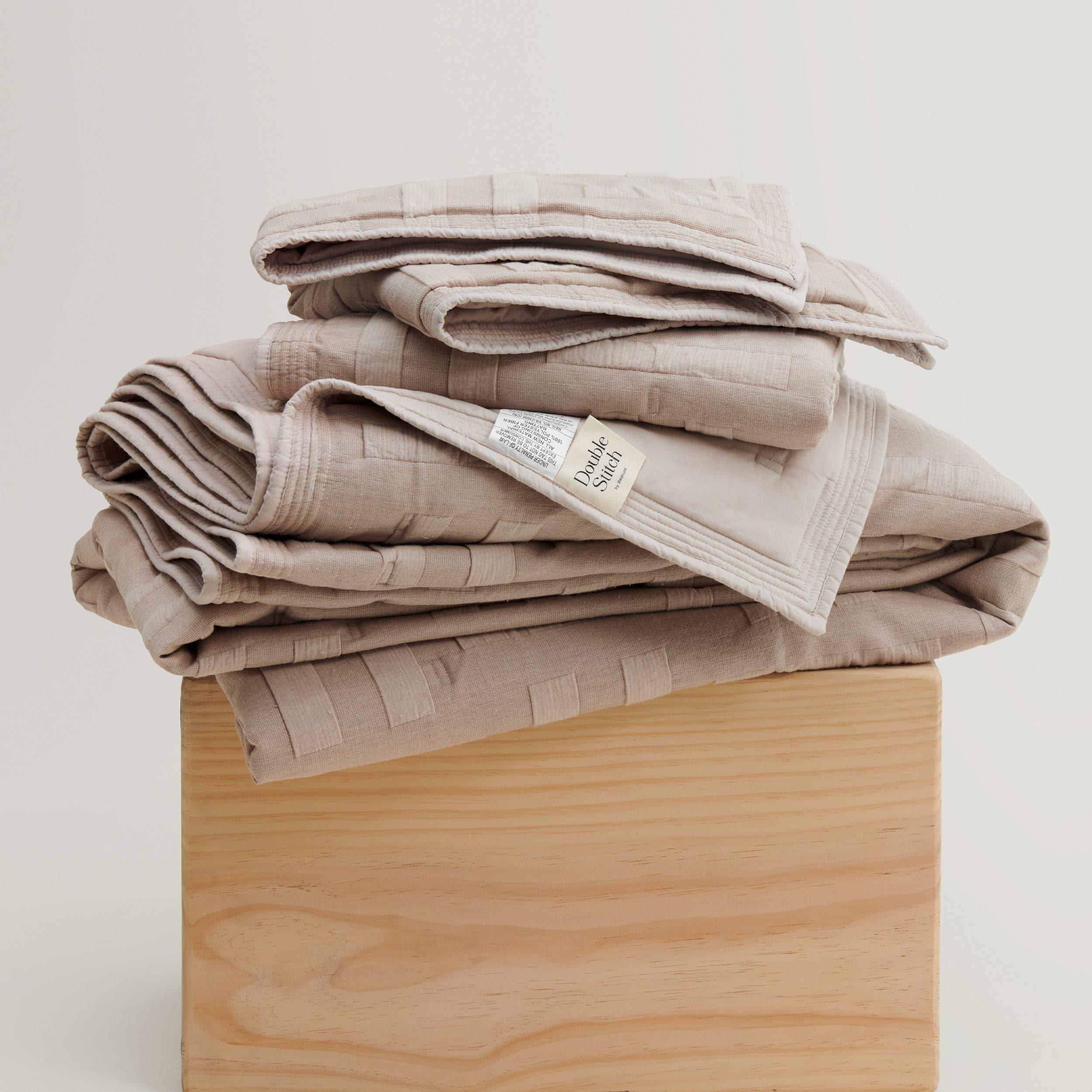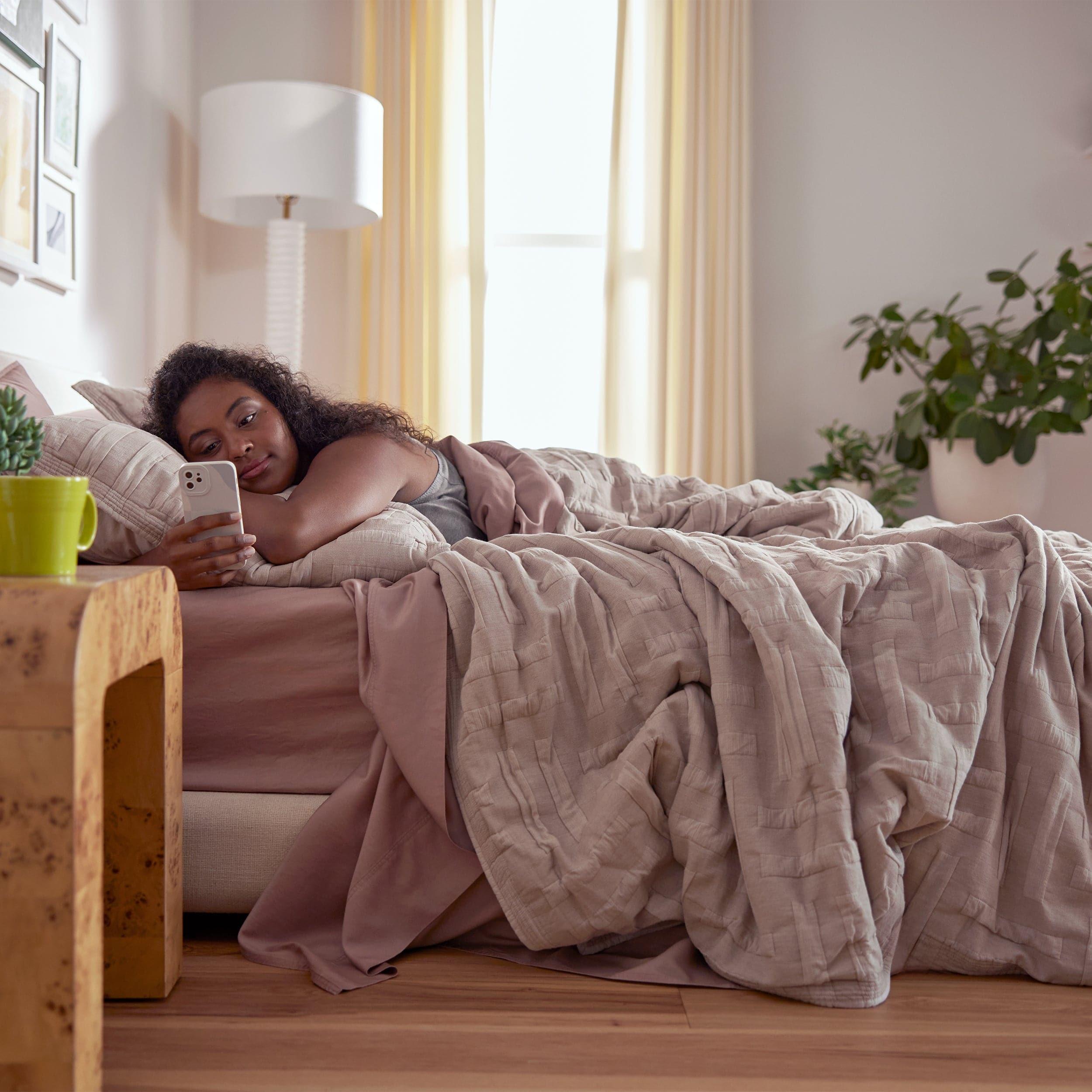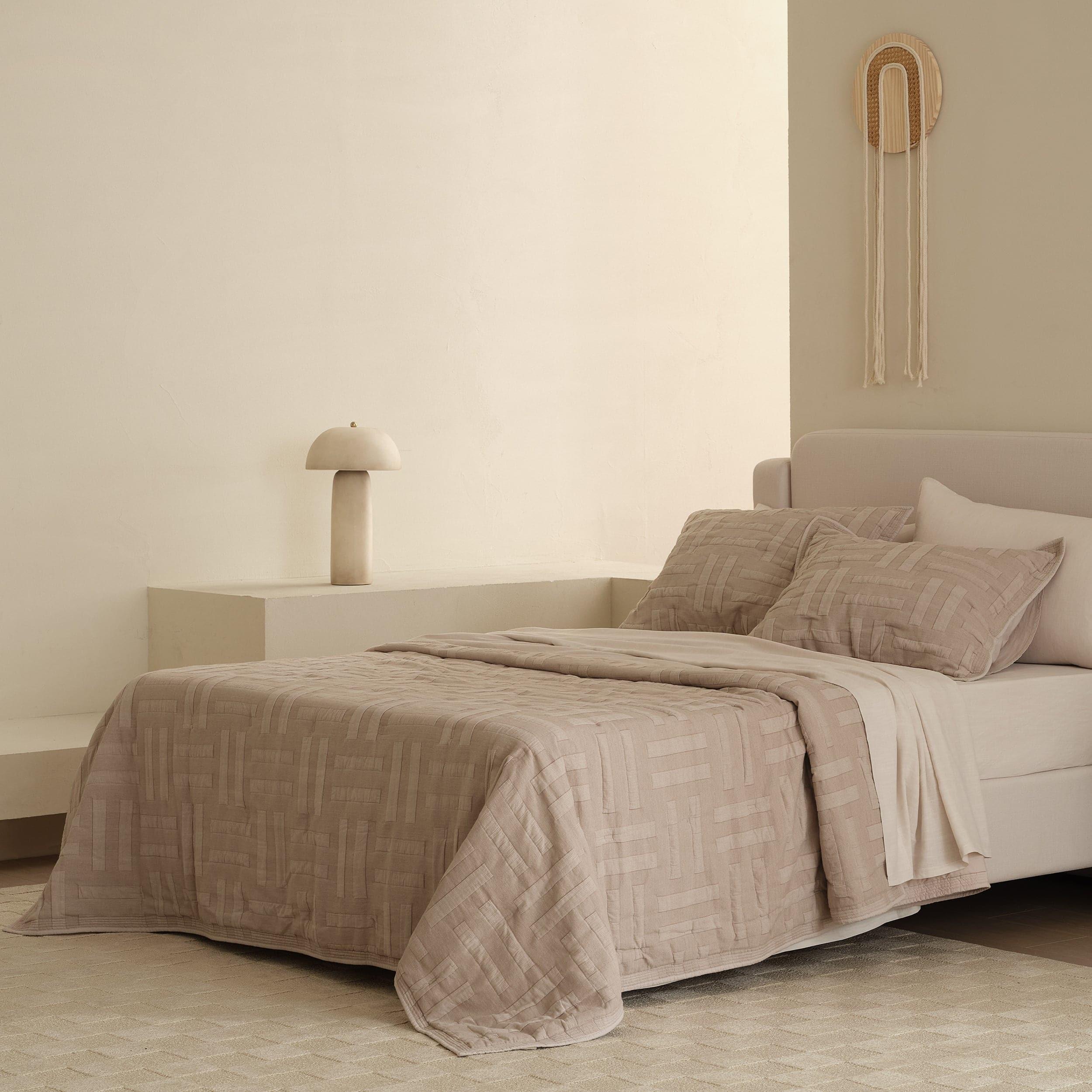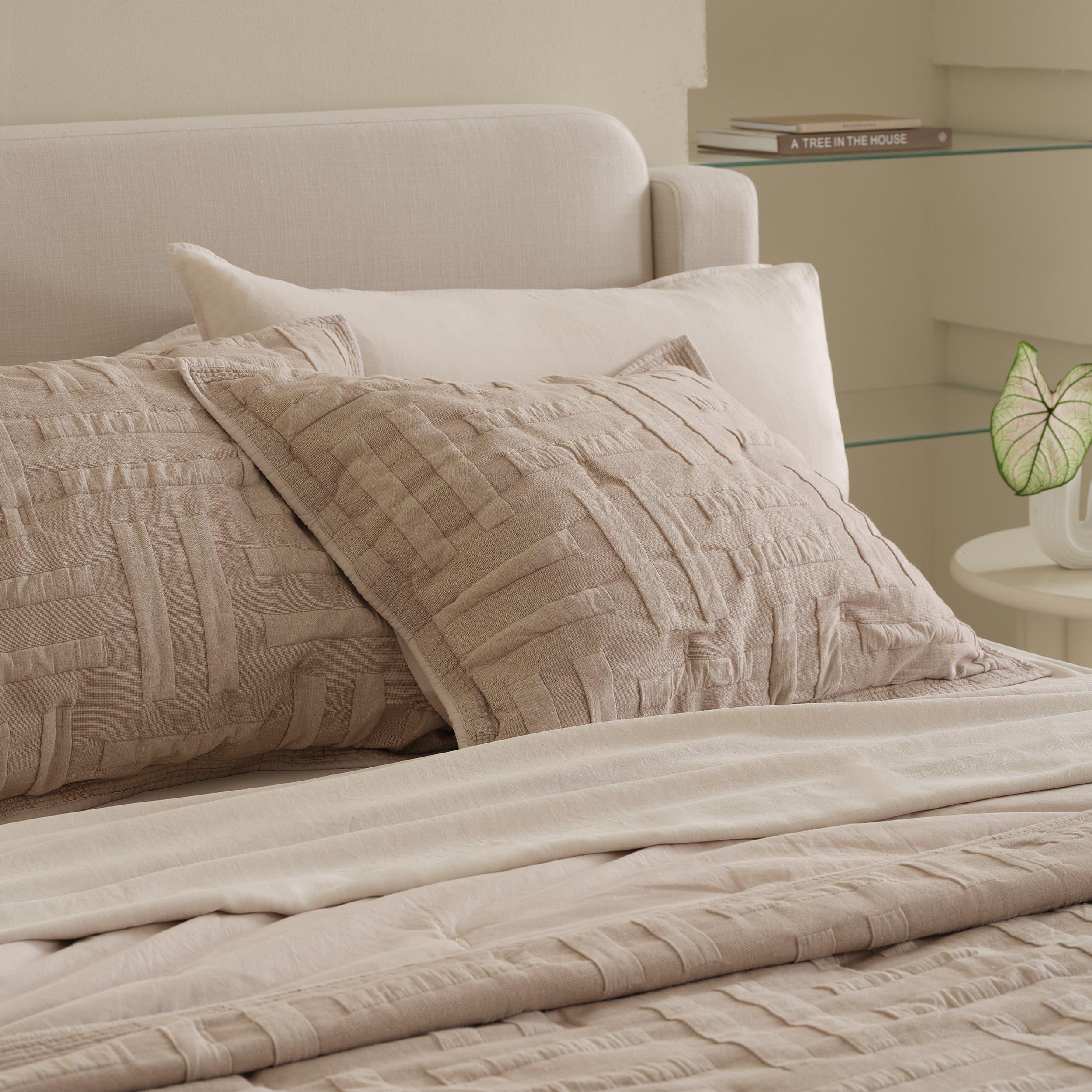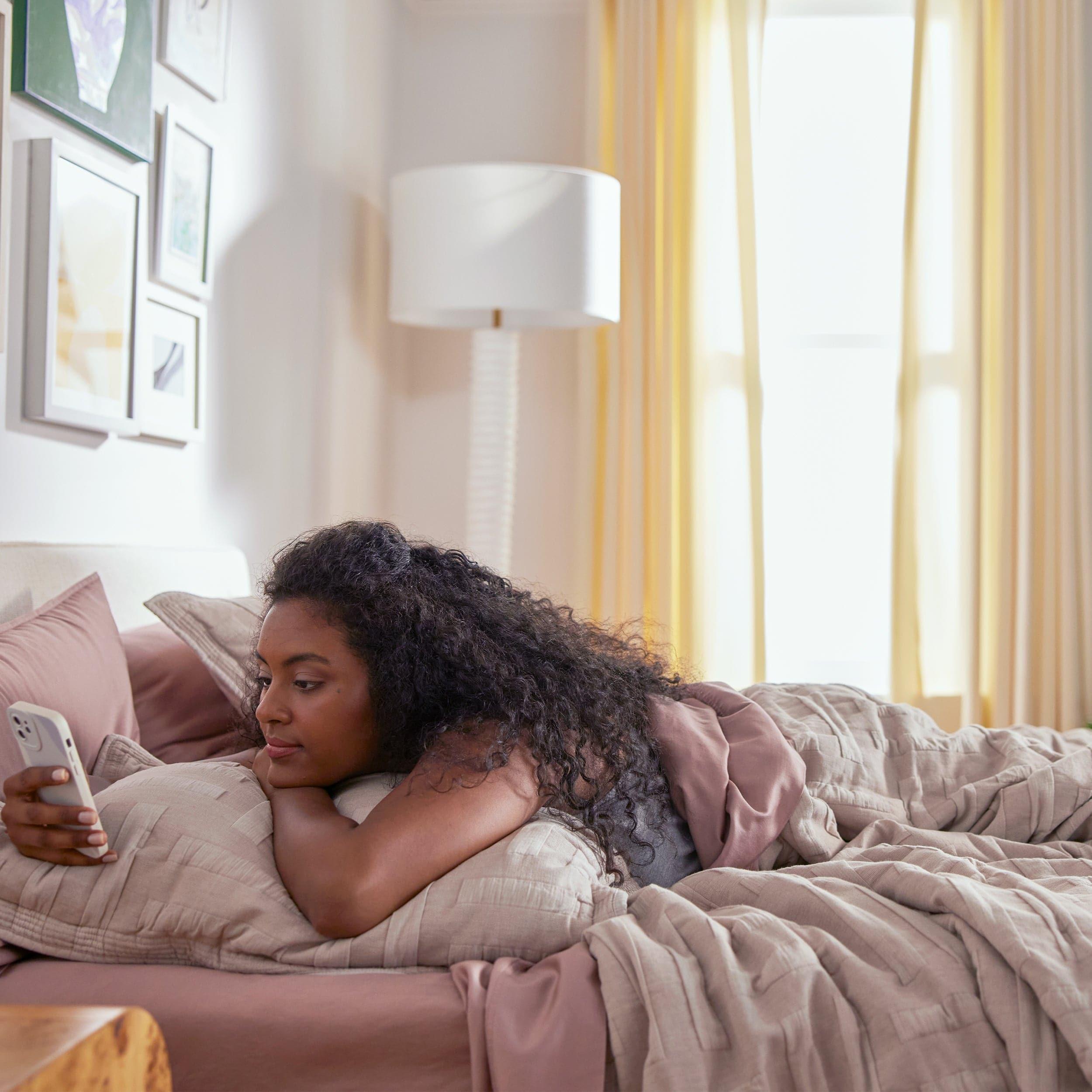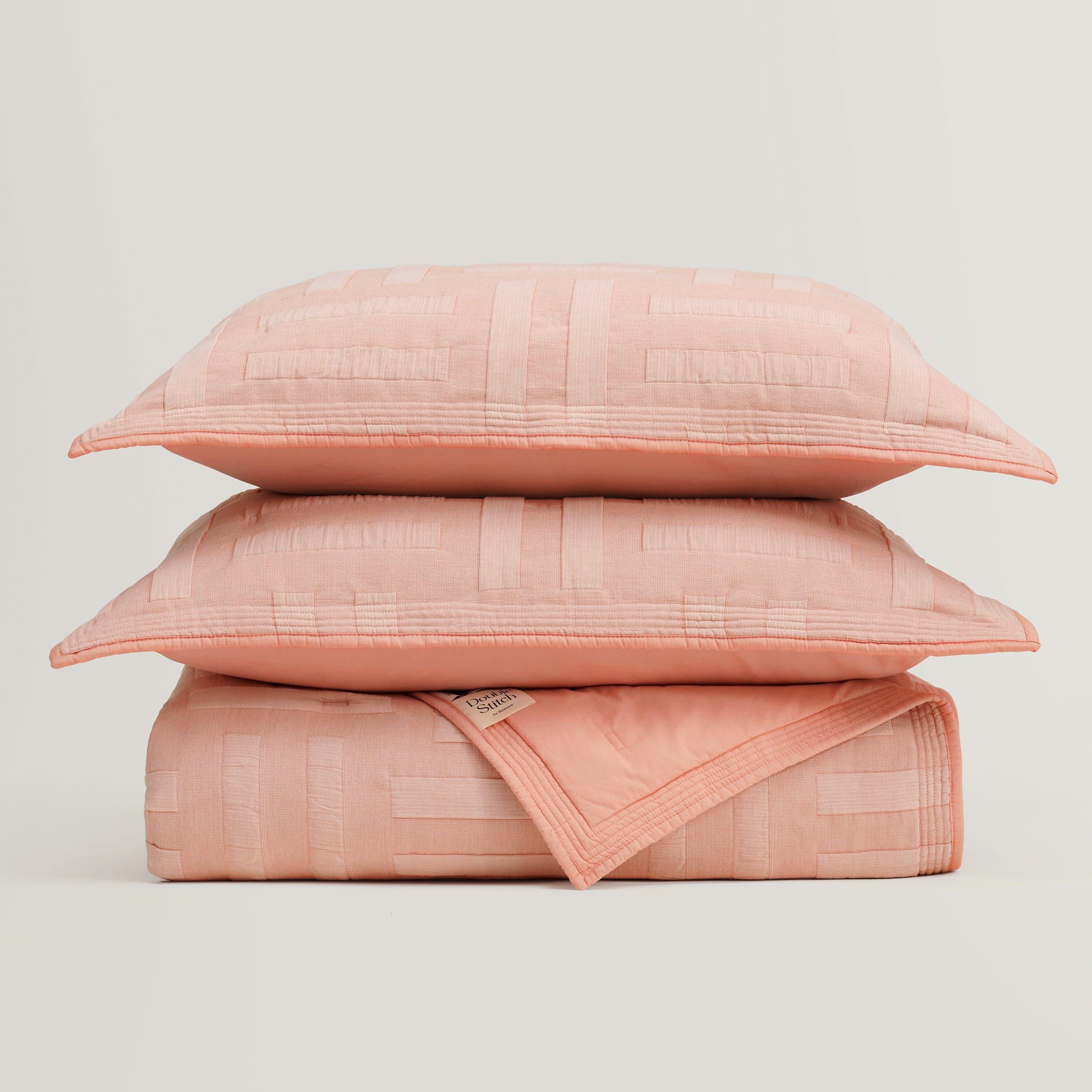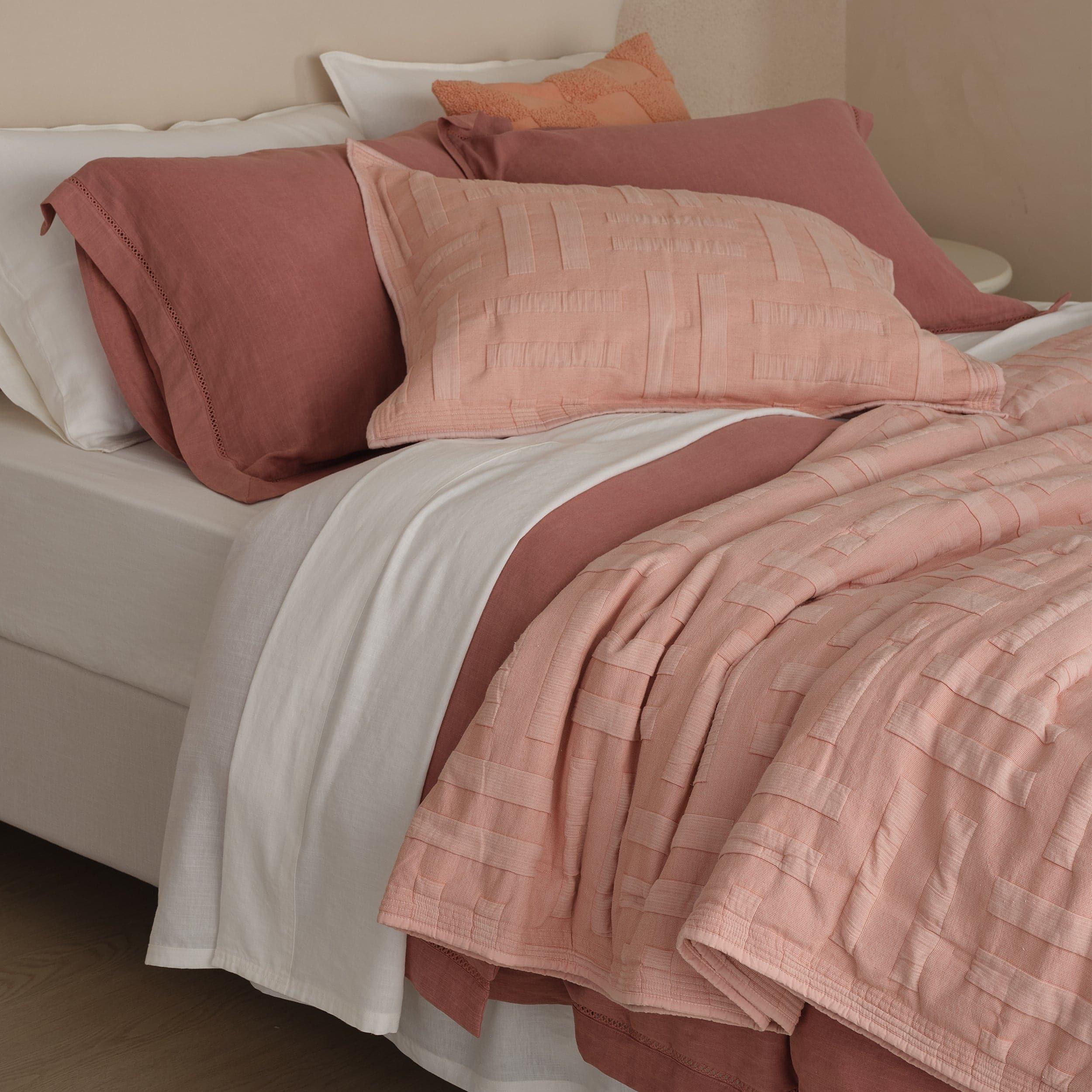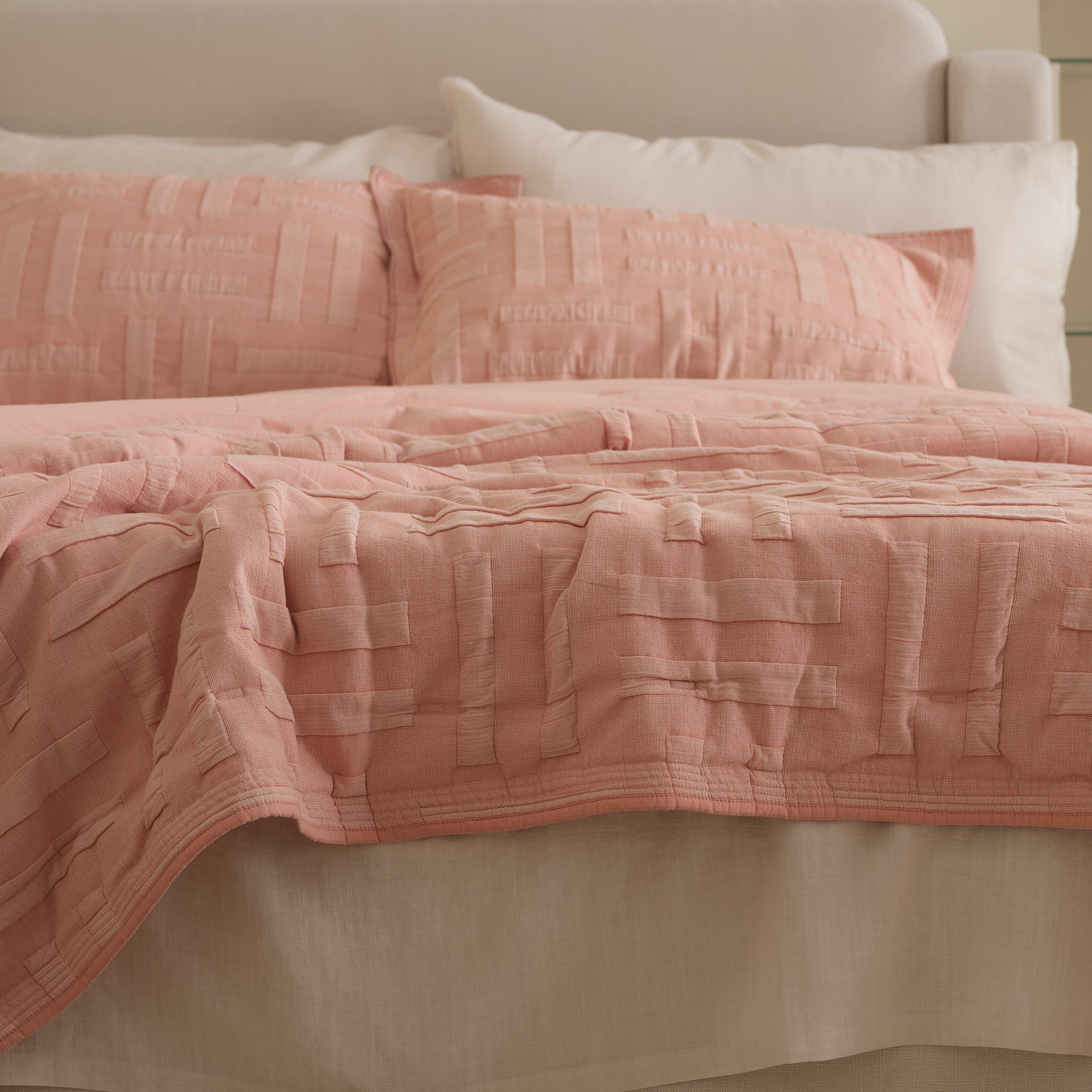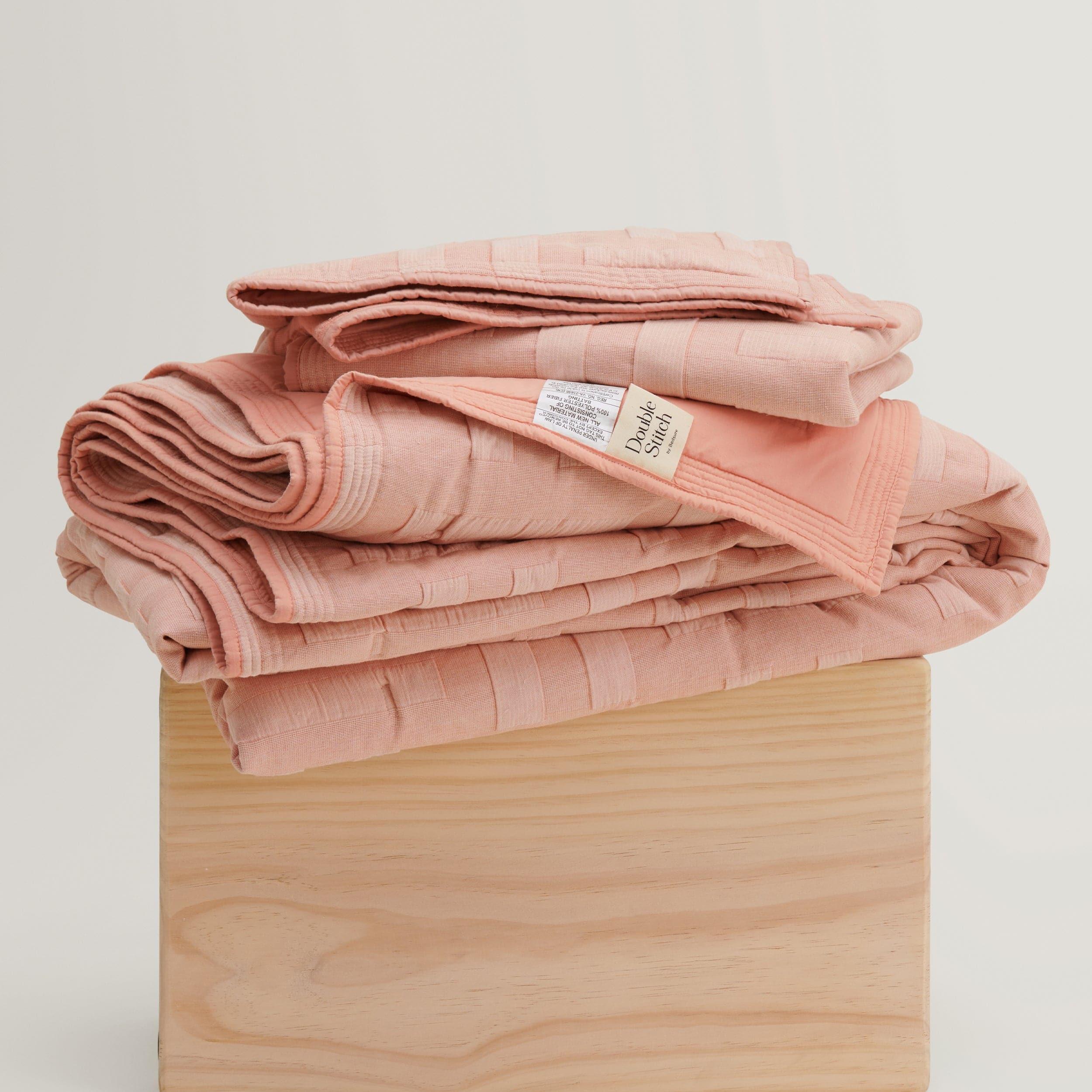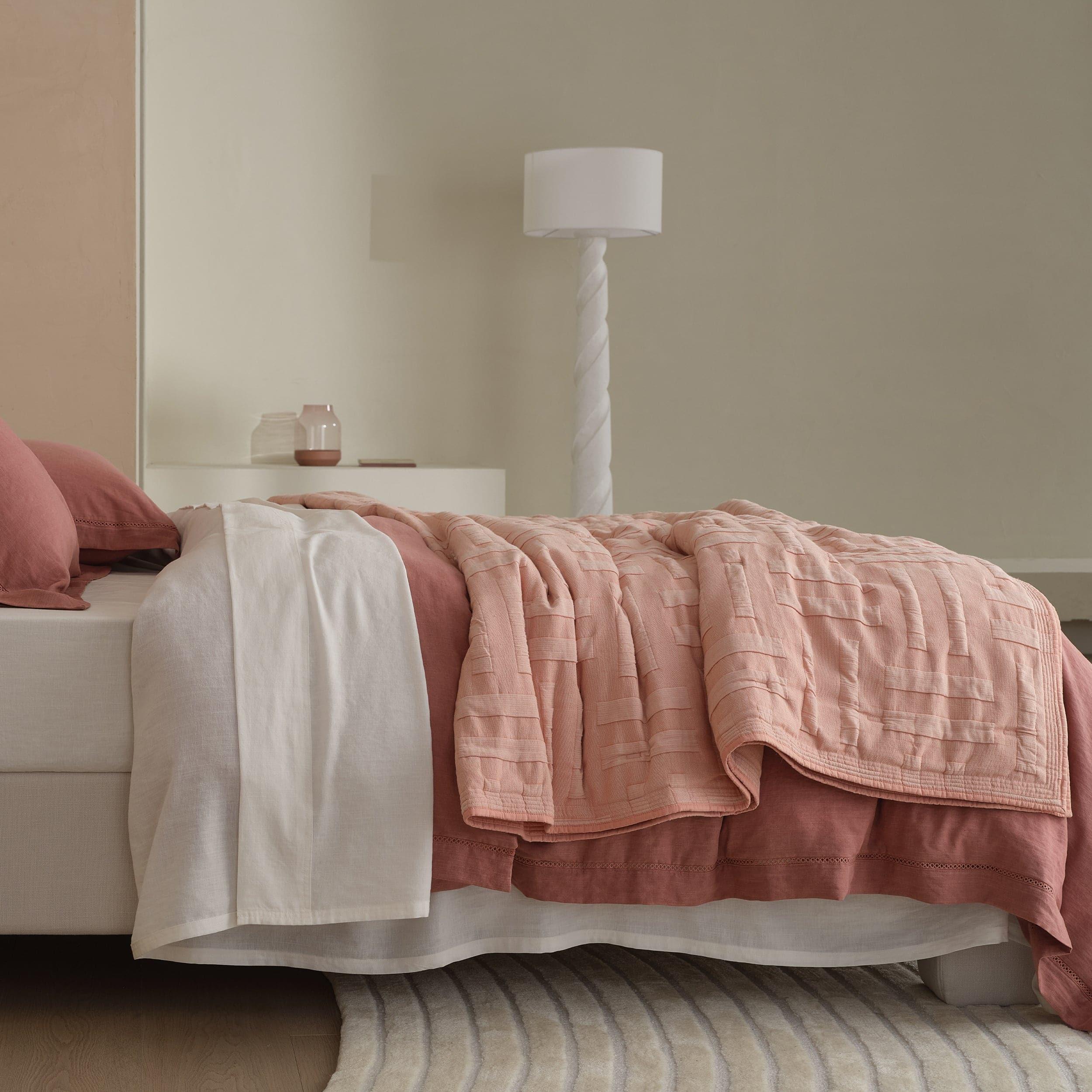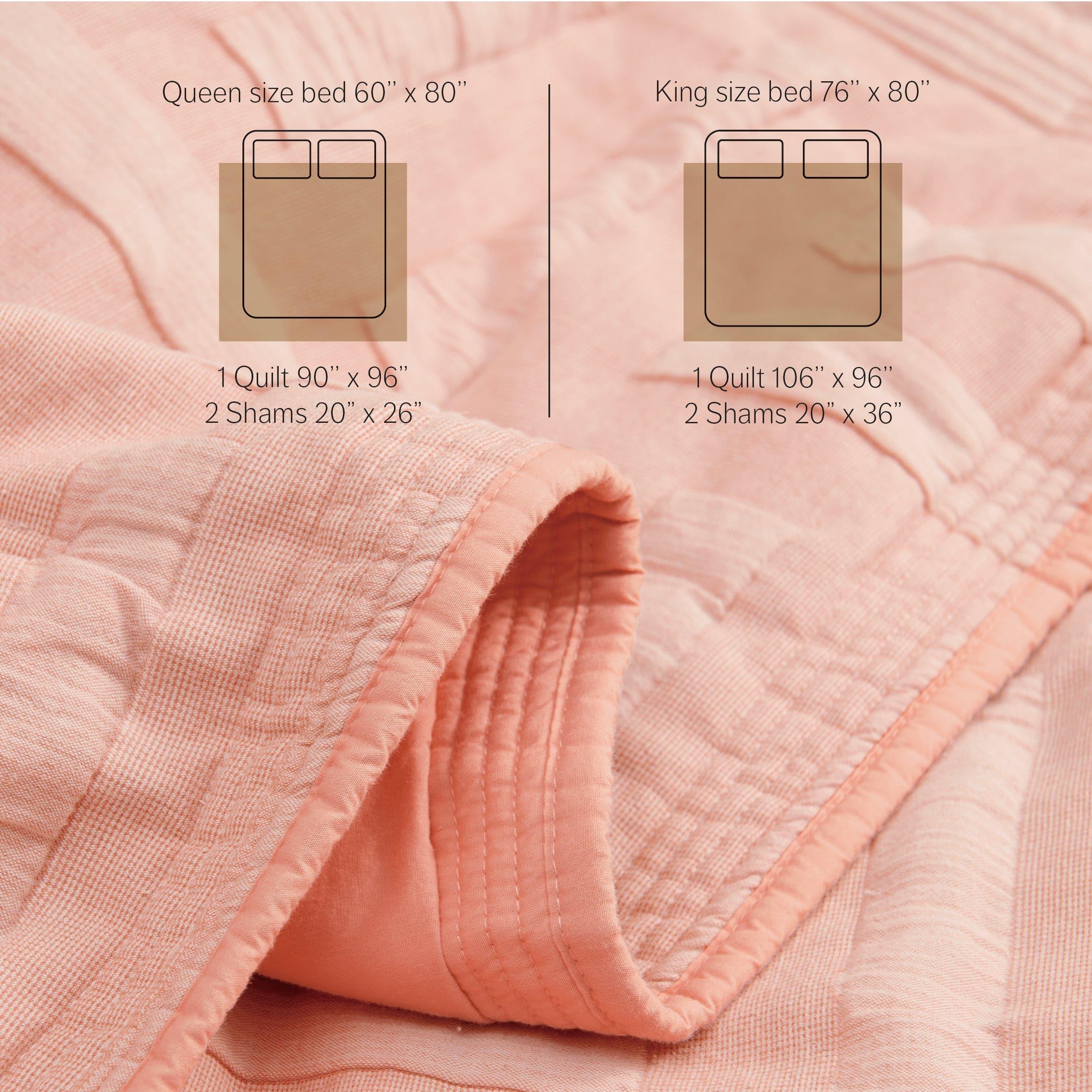 Cotton Jacquard Quilt Set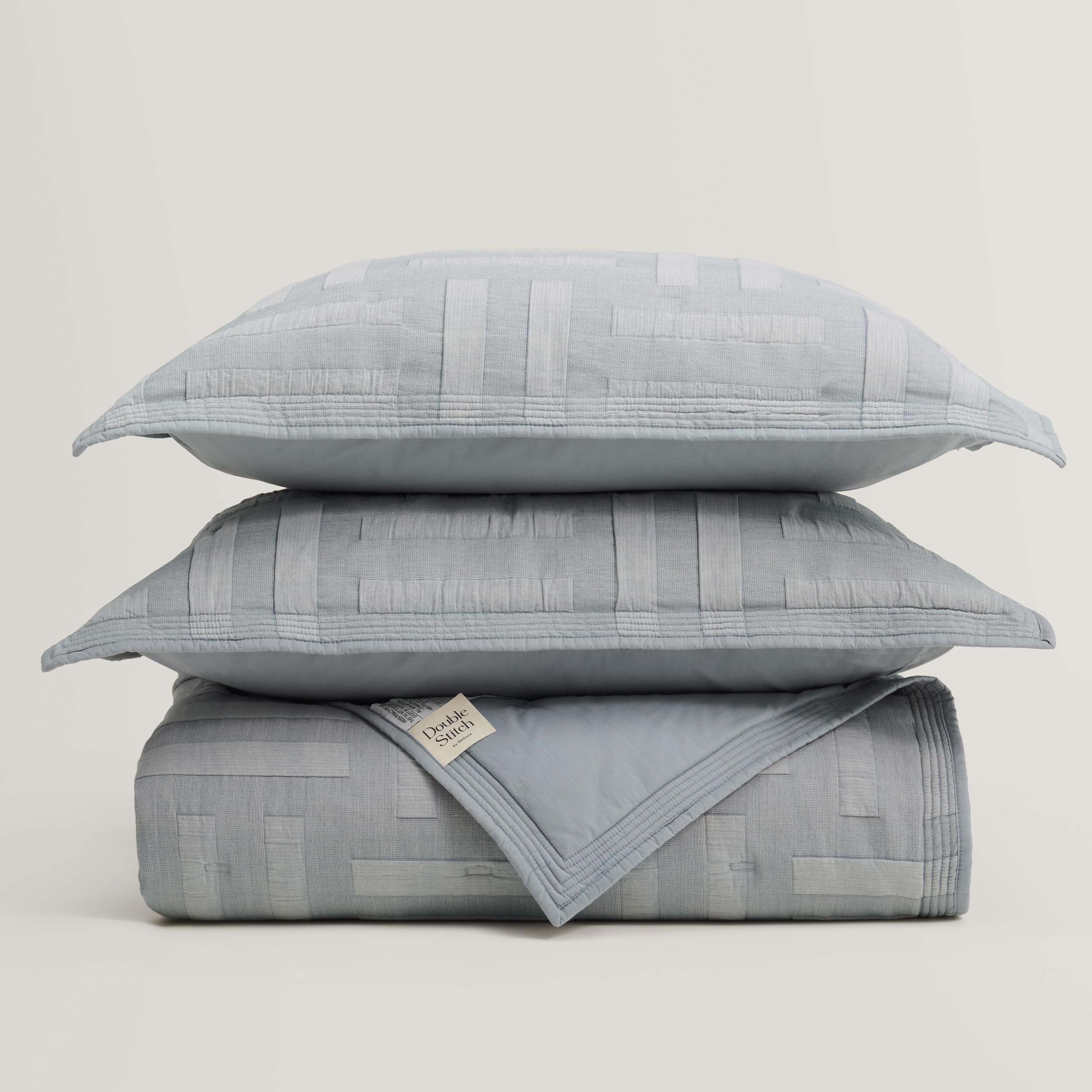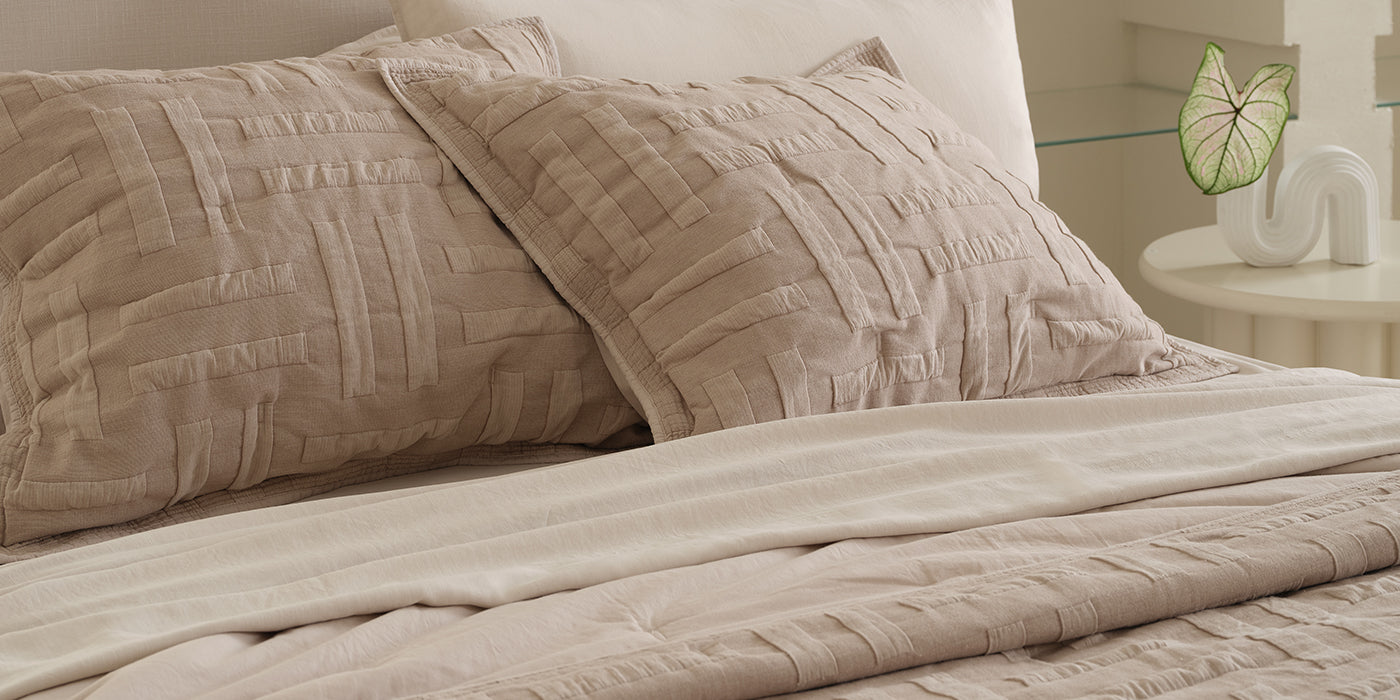 Generously plush
For a comfy and weighty warmth, our jacquard quilt features 150 GSM of cozy filling (50% more than the competition).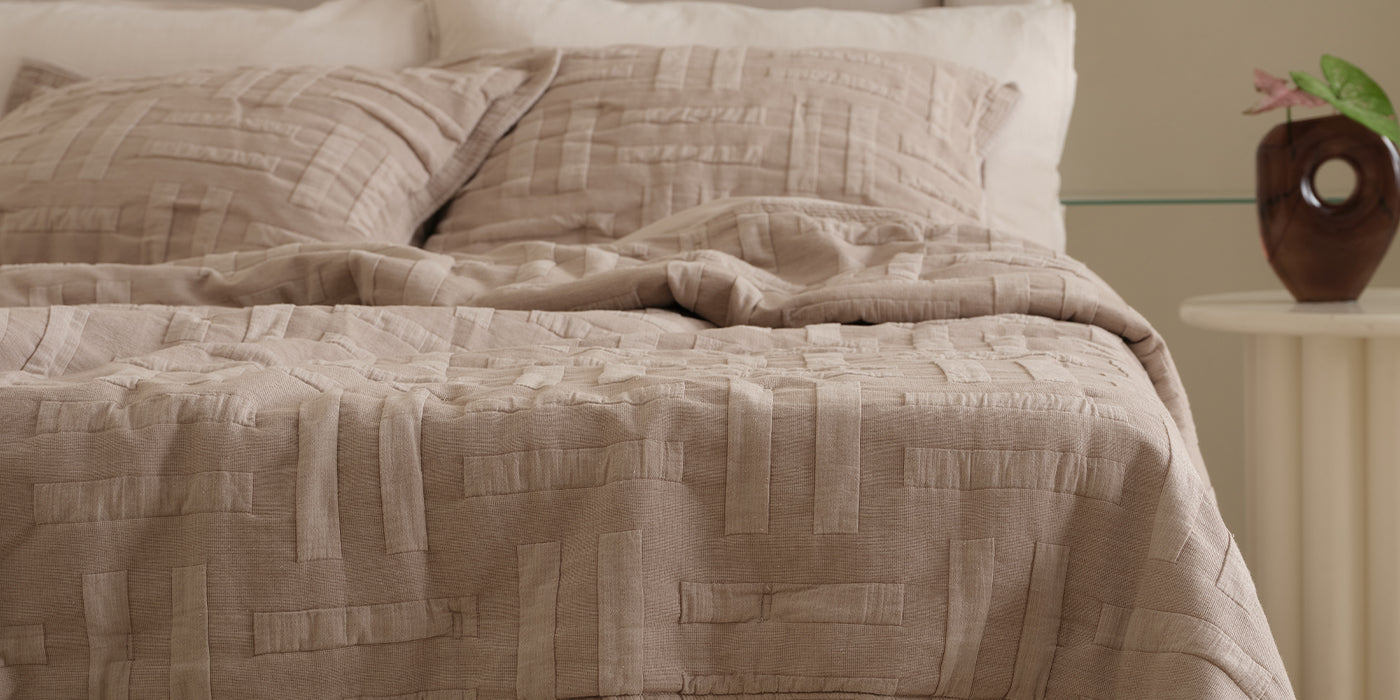 100% BCI-certified cotton
Our quilt boasts a 45% higher thread count than the industry average for unmatched softness and smoothness. We're proud to be members of the BCI initiative, improving labor standards and working towards a more sustainable future.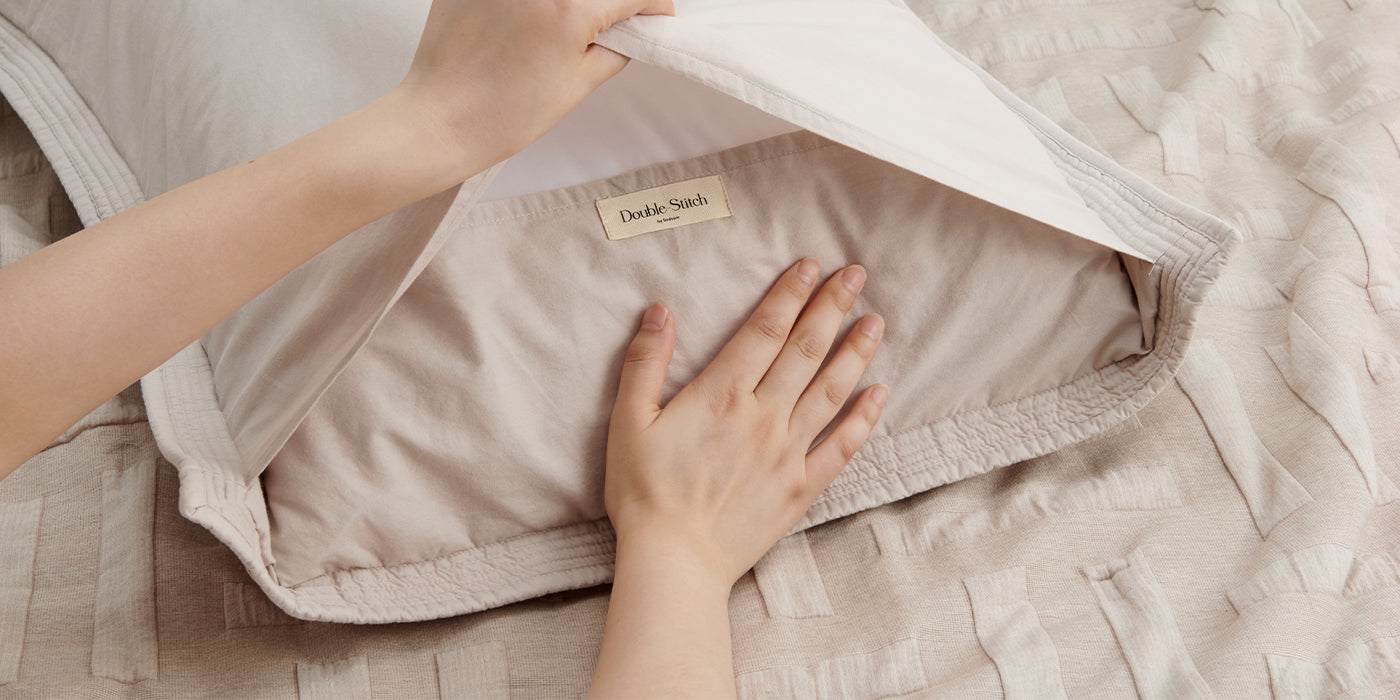 60% Recycled
Our down alternative blend consists of 60% recycled materials and 40% virgin polyester for softness you can feel good about.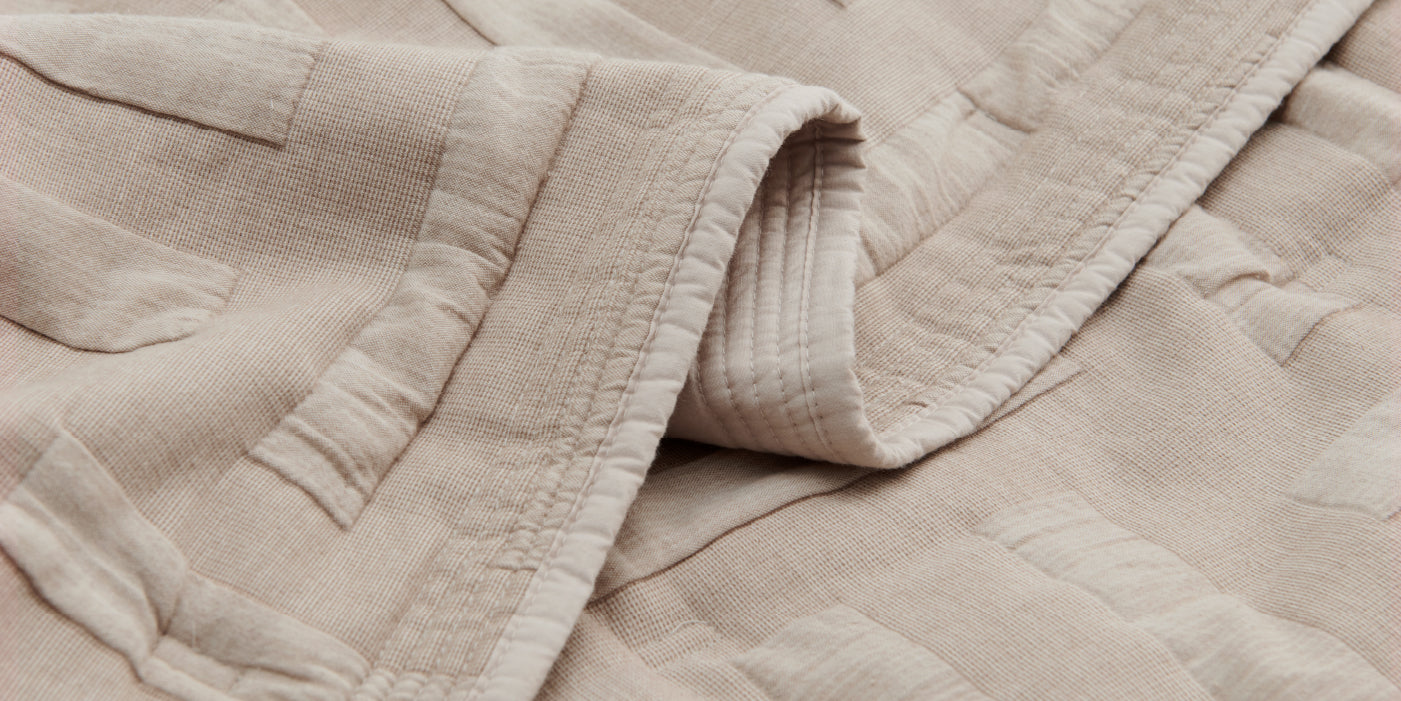 Vegan & allergen-free
Our luxurious down-alternative filling perfectly mimics the warmth and plush comfort of real down (without any of the downsides).
OEKO-TEX certified
Rest easy knowing that our cotton is free from harmful substances and chemicals, supporting a healthy sleep environment.
FAQs that you may find helpful
Can I use the product immediately or should I wash it first?

While you can use the product straight away, we recommend washing the set before its initial use.
How can I best care for this set?

DO:
- Machine-wash at cold or a low temperature (maximum 86°F).
- Select the wool wash cycle or delicates cycle on your washing machine.
- Use eco-friendly wool wash detergent or biodegradable detergent.
- Tumble dry at the lowest temperature if necessary.

DON'T:
- Expose to high temperatures.
- Use bleach, softeners, or harsh stain removers.
- Add any hard fabric or materials with zippers or colors.
- Dry clean the product.
- Iron.
- Wash too frequently.
Why is it flat? What should I do to make it more fluffy?

To save space and reduce shipping costs, comforters are often compressed and vacuum-sealed in bags. It's important to note that while compression may temporarily flatten the comforter, it doesn't affect the overall quality or performance of the bedding. With proper care and fluffing, the comforter can regain its original loft and provide the desired warmth and comfort.


Here are some effective methods to quickly fluff up a compressed comforter: shake or air it out or you can use a dryer. Please set the dryer to a low heat or air fluff cycle.
Our customer support is available 9am-6pm EST Monday to Saturday.
Average answer time: 24h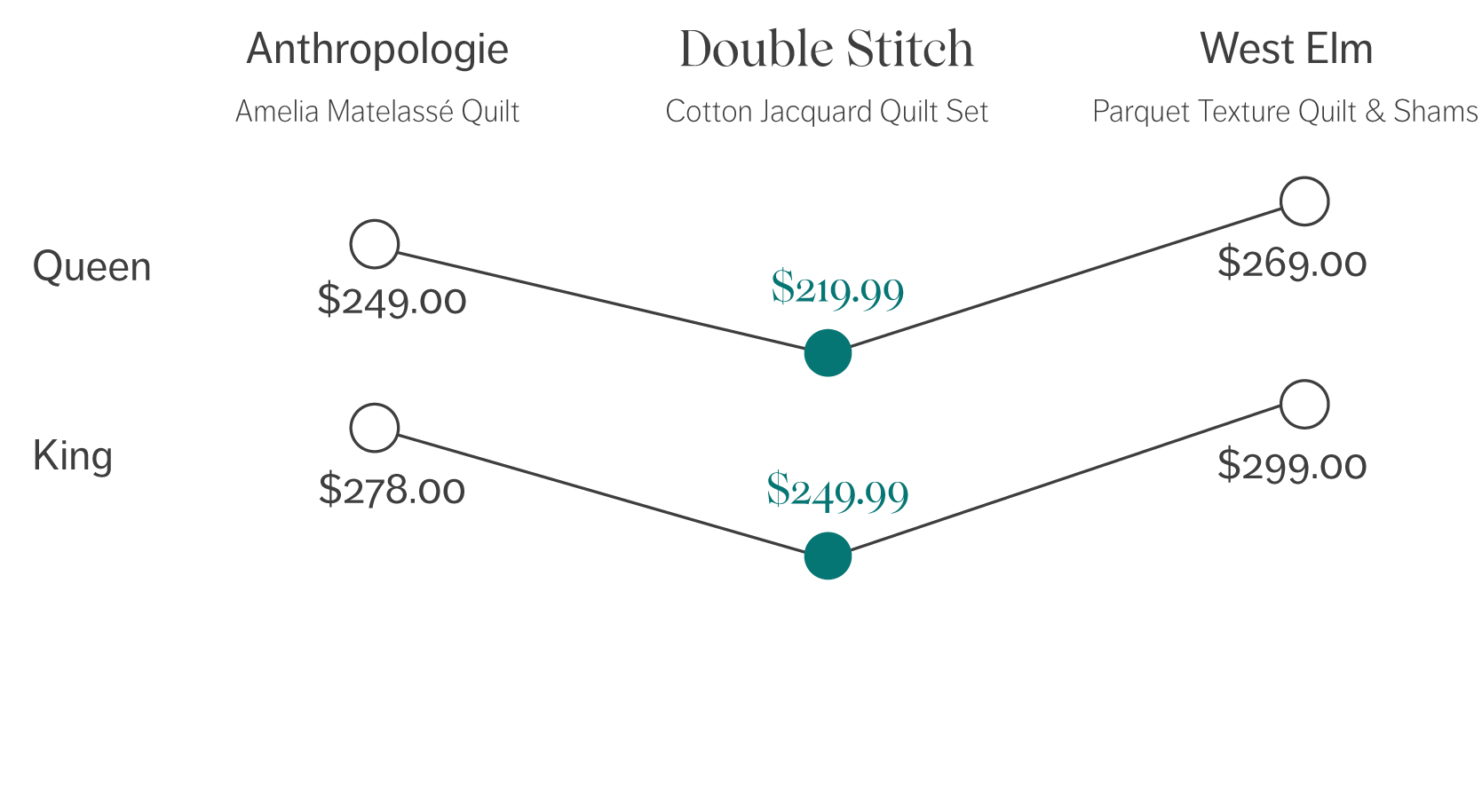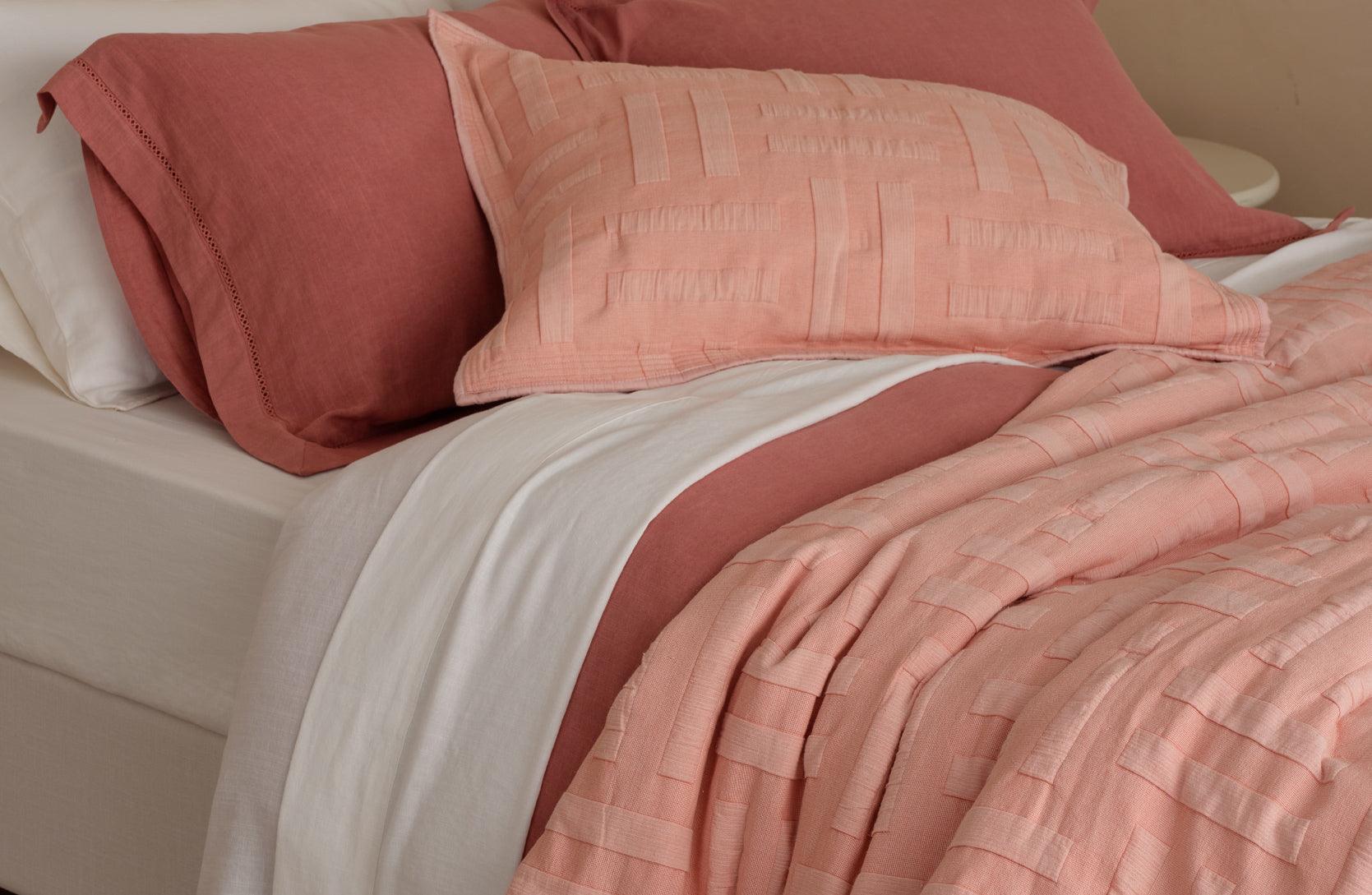 This product has no reviews yet.
Explore our Curated Bundles
Save up to 30%
This product has no reviews yet.