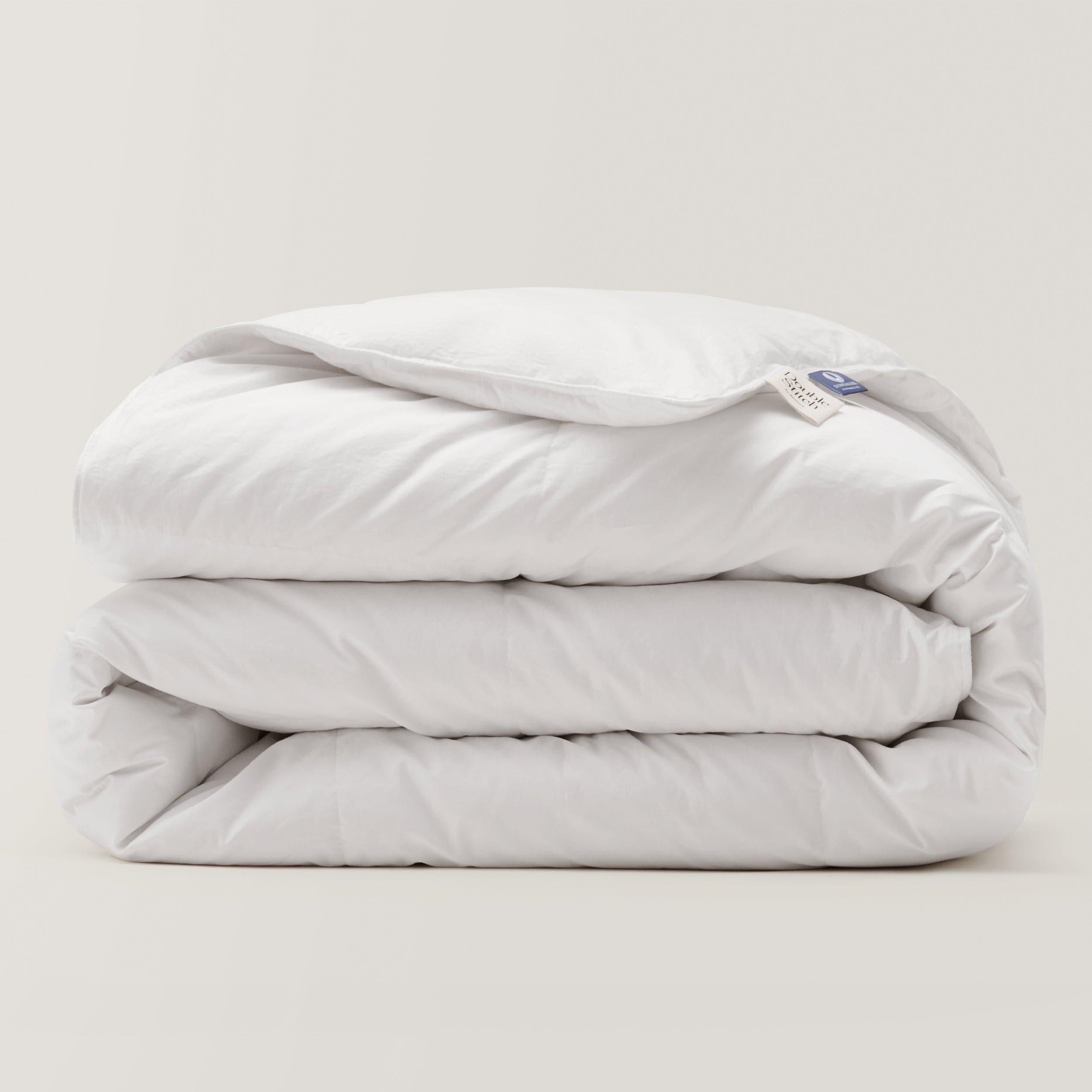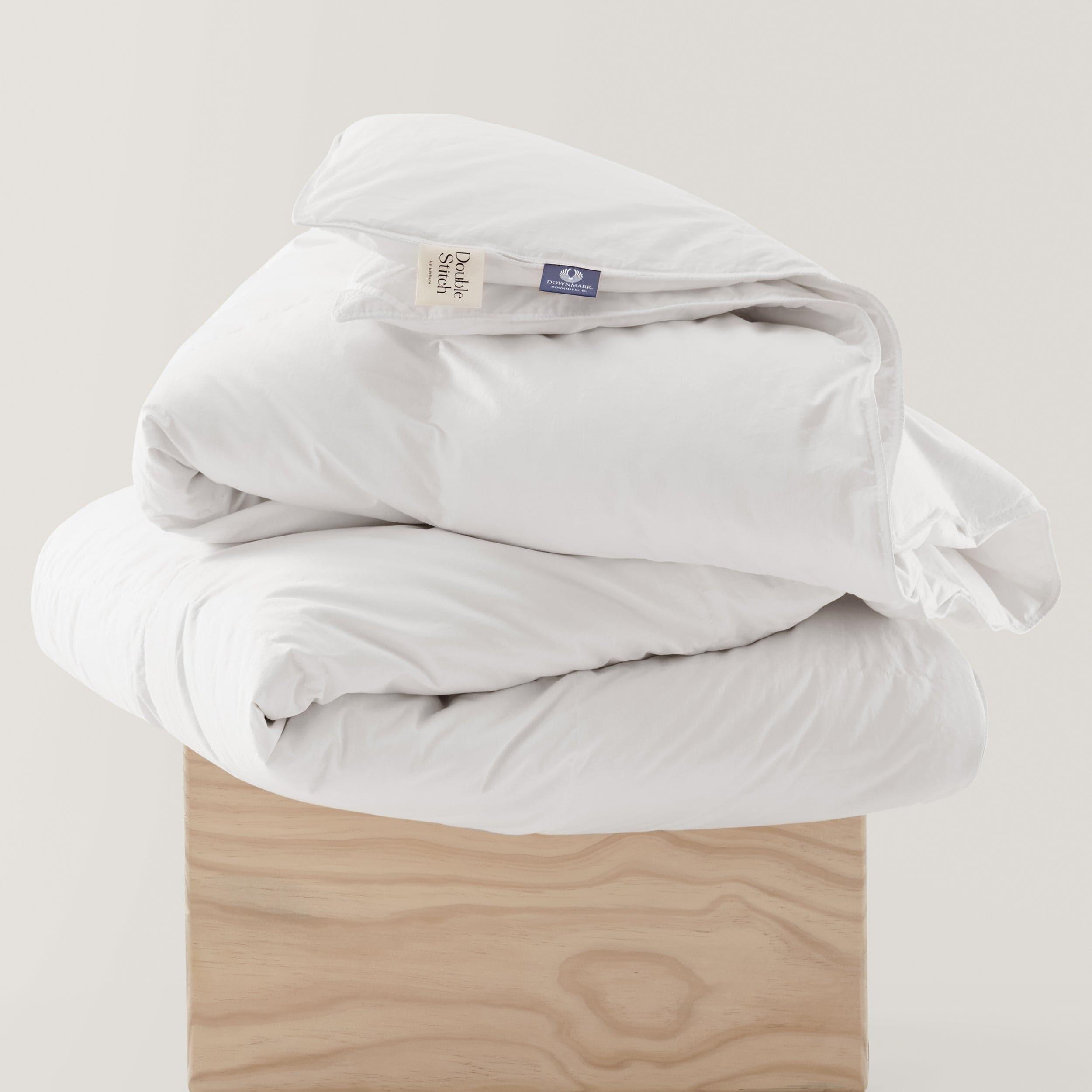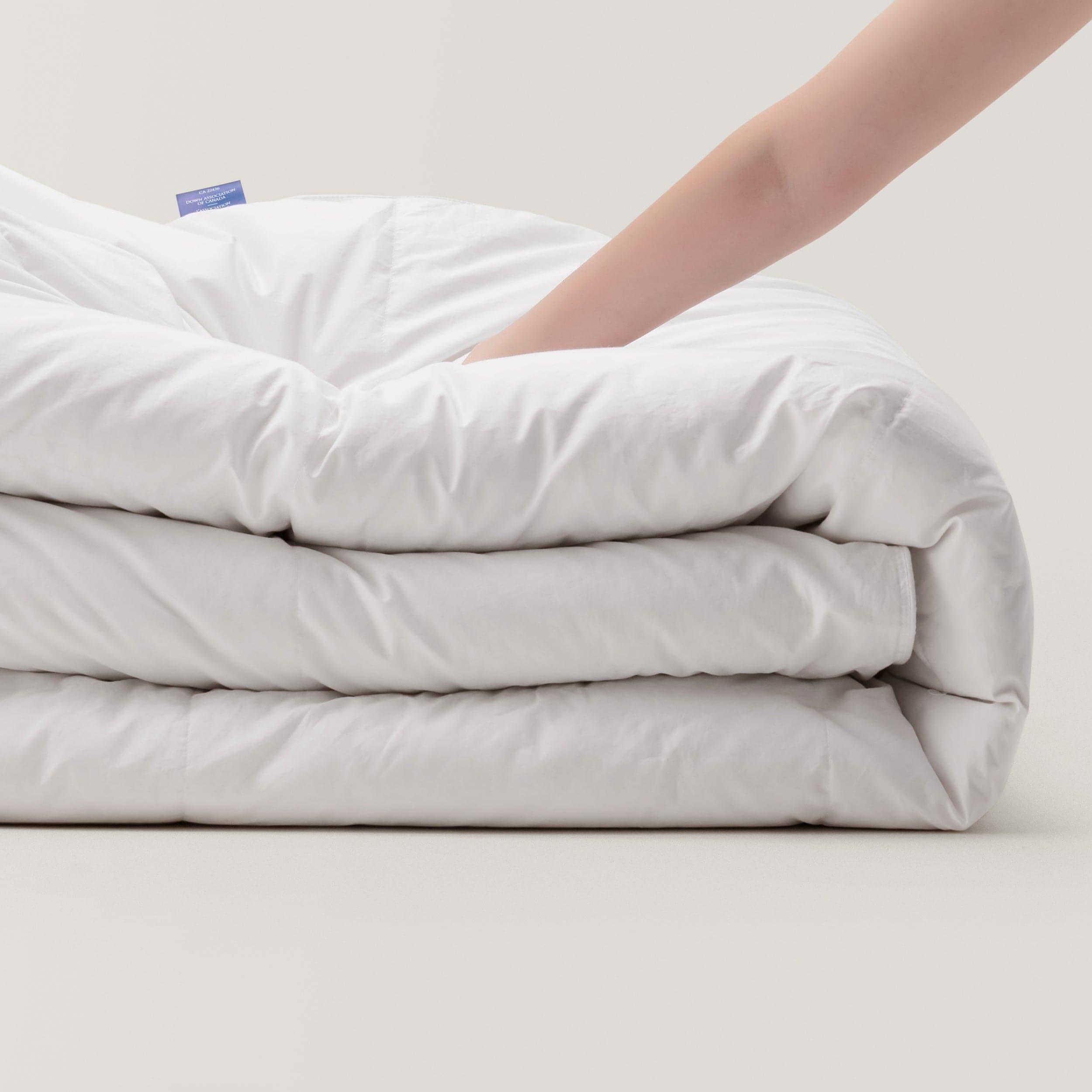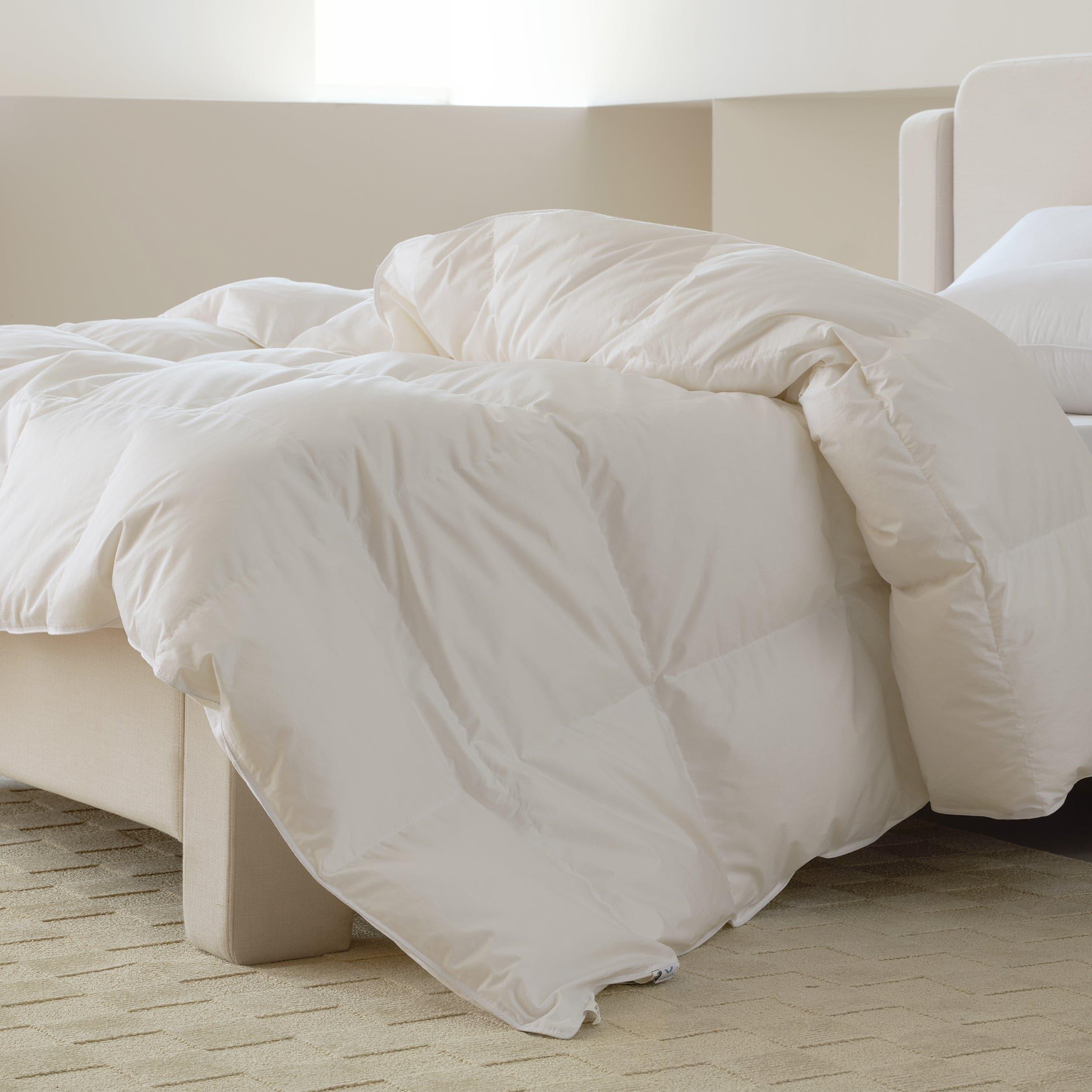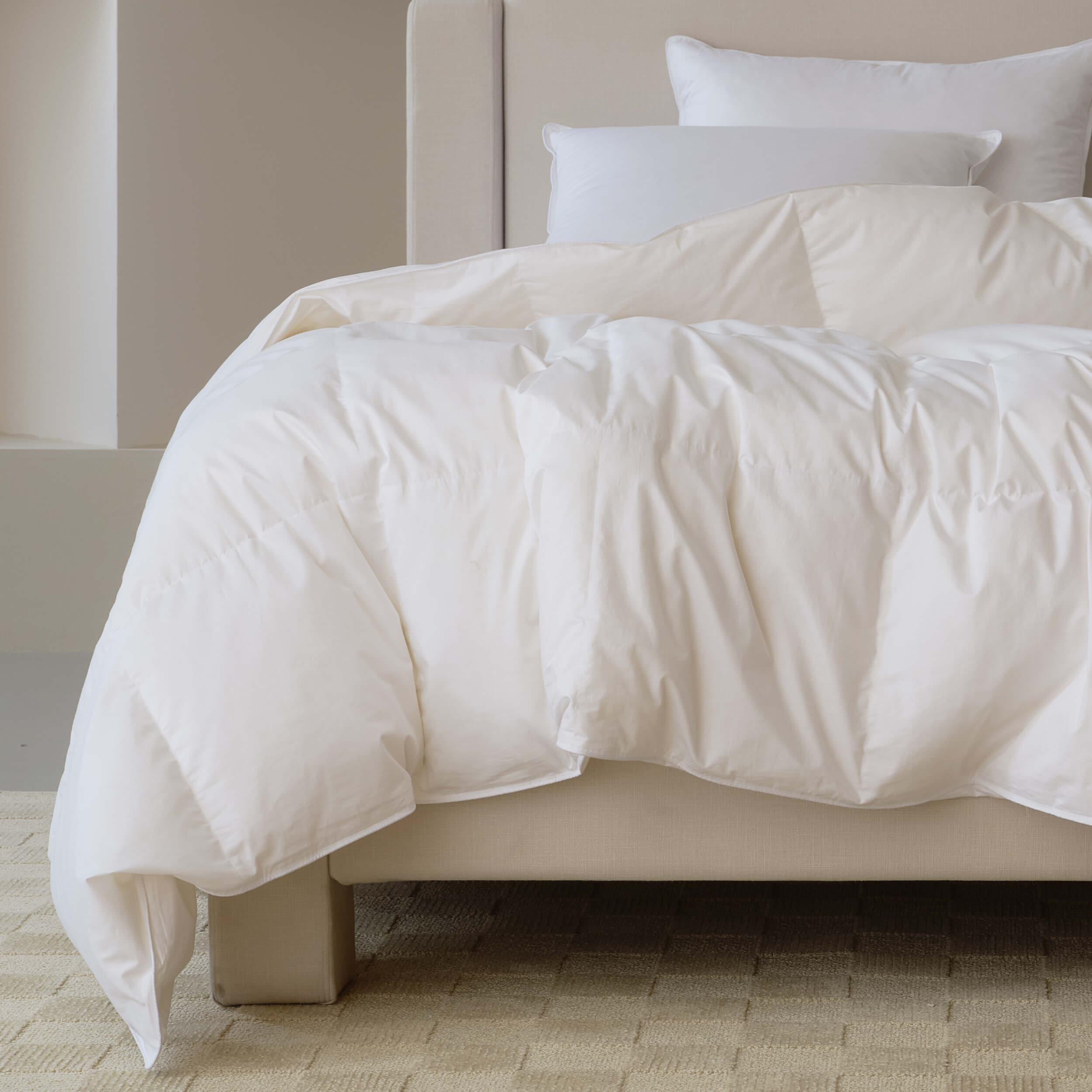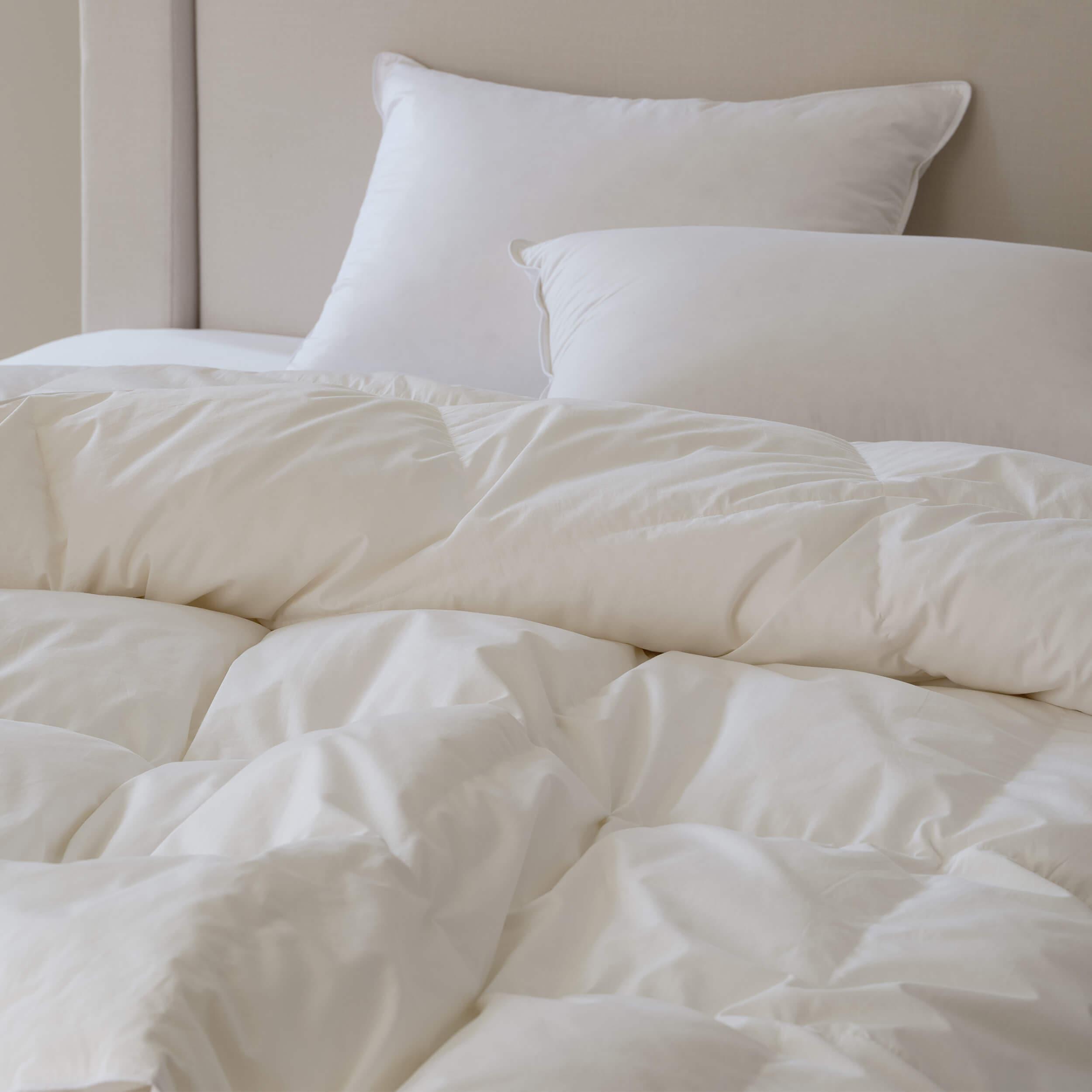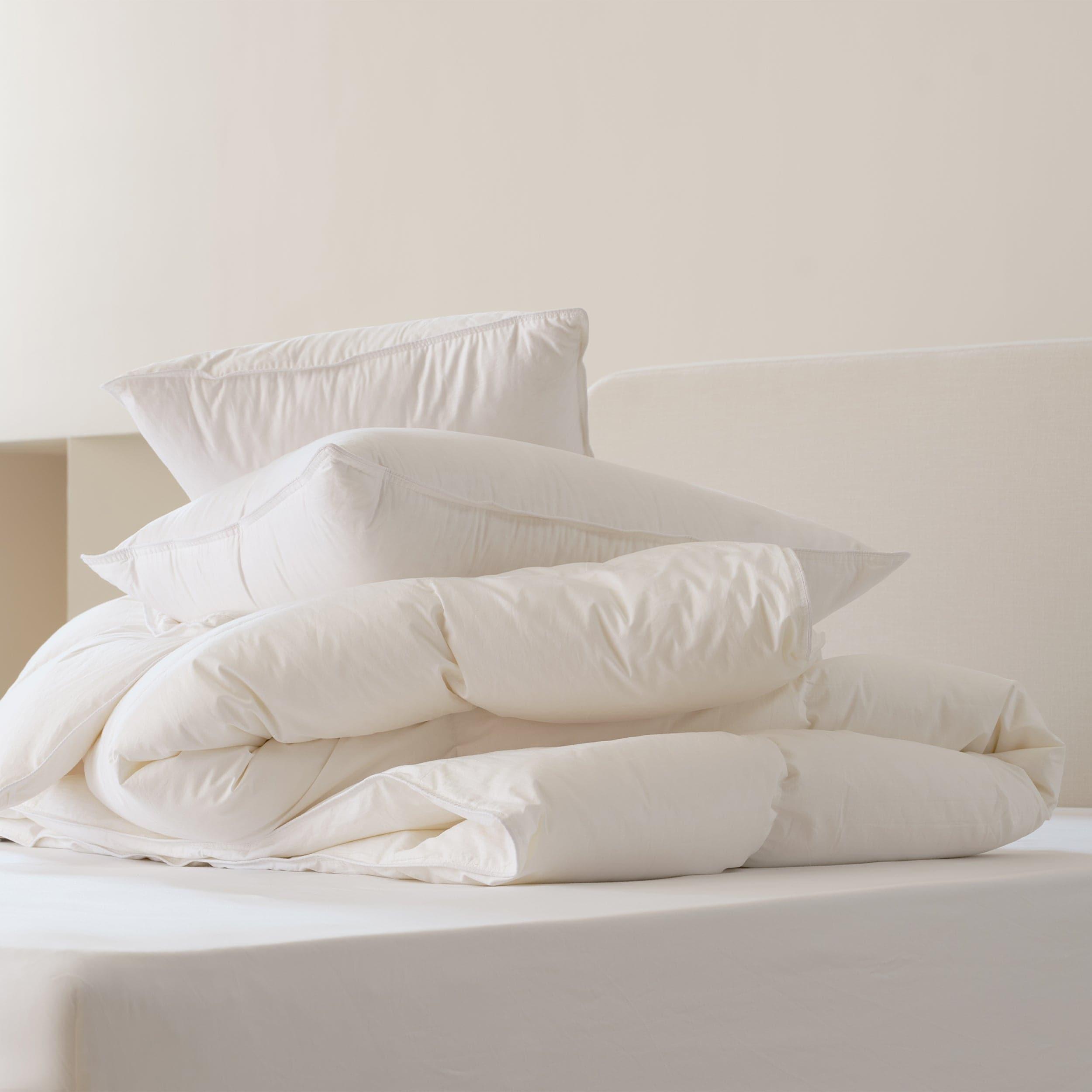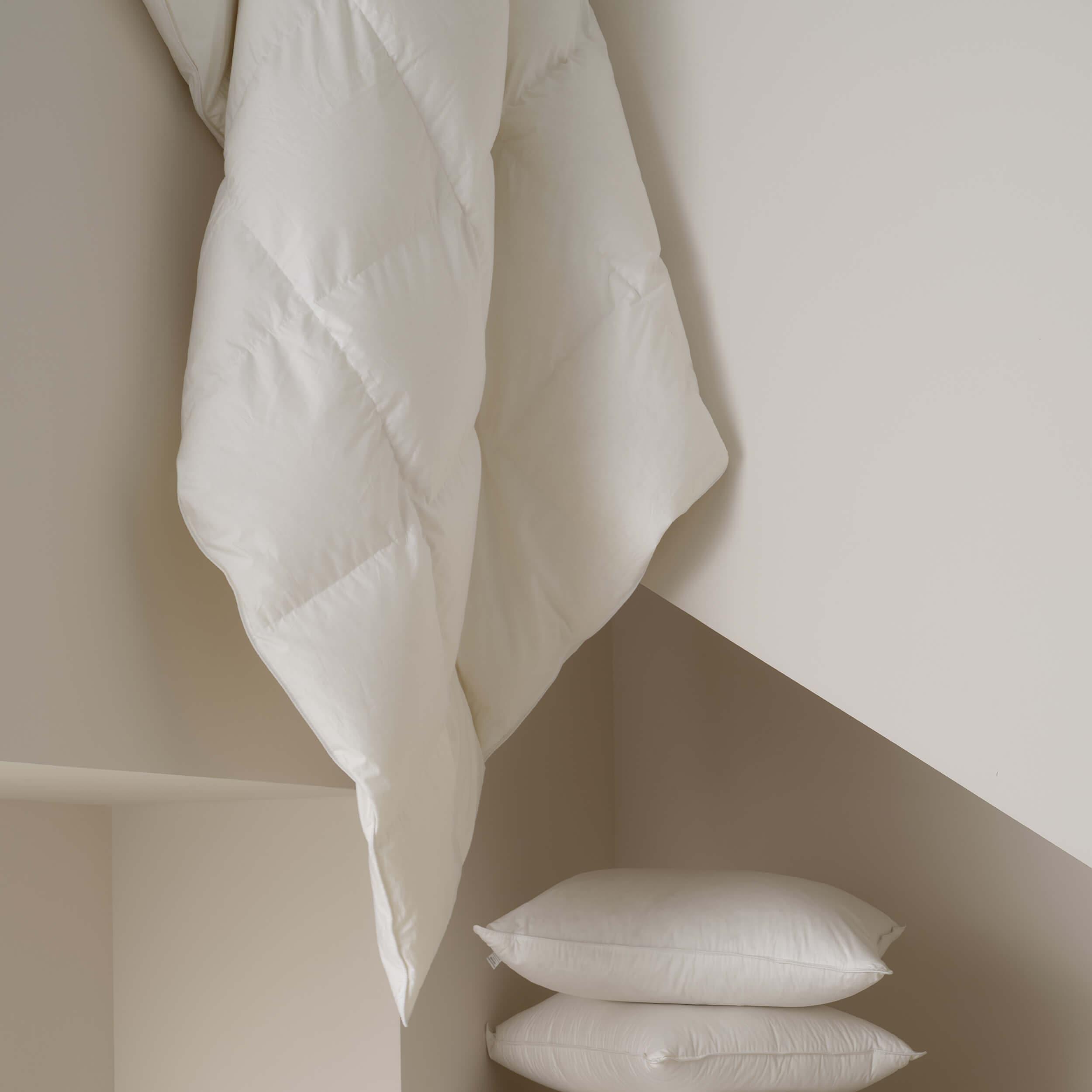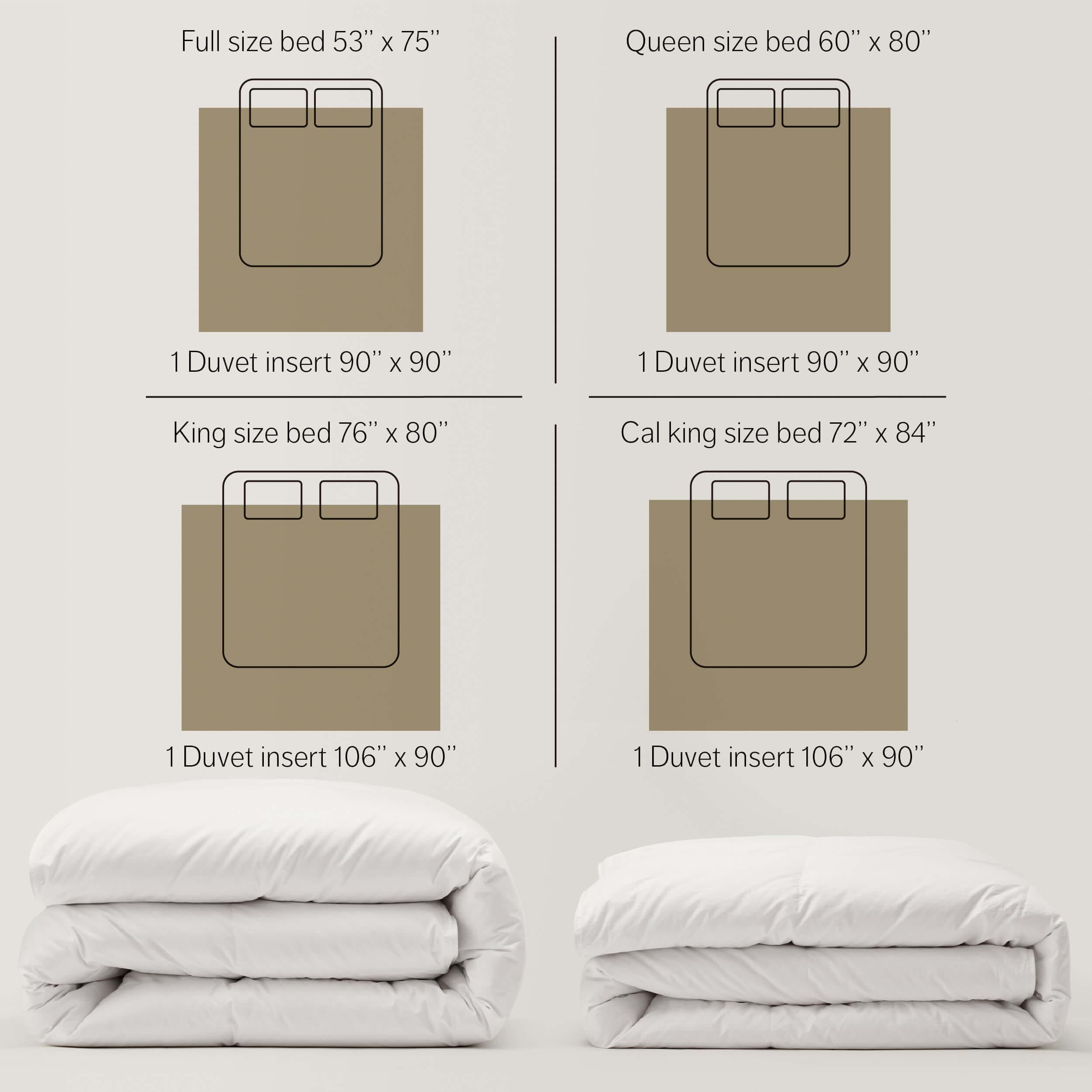 Duvet Insert-80 White Duck Down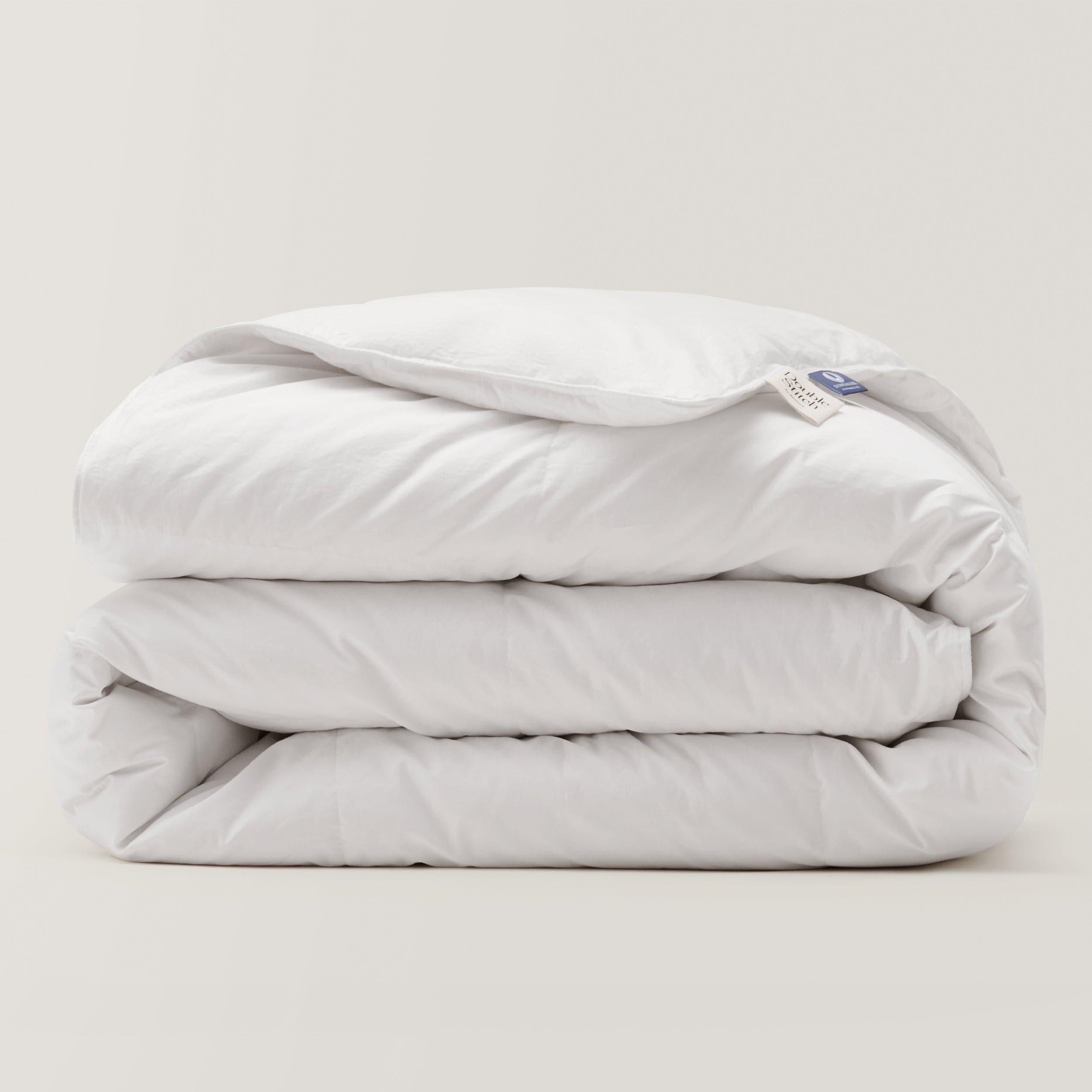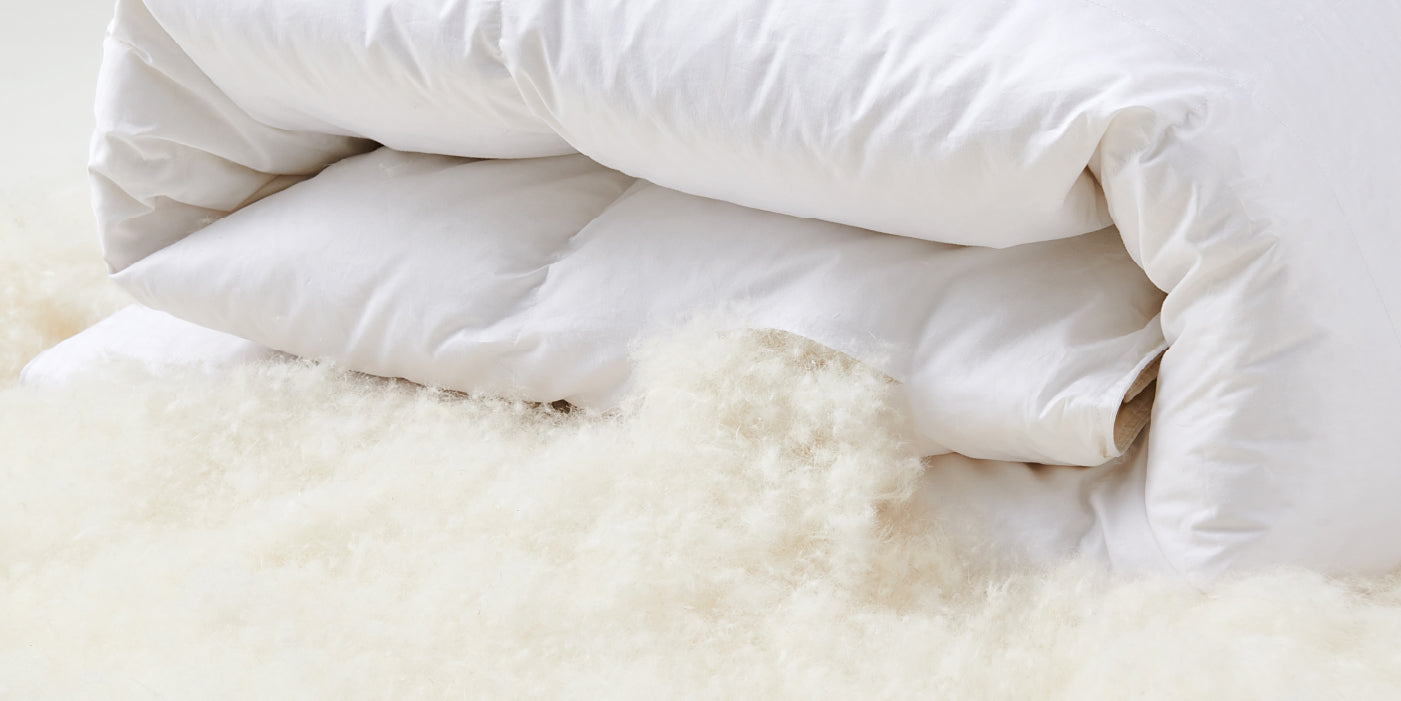 Made in Canada
Double Stitch's superior duvet insert features 80% White Duck Down and 20% US-sourced feathers, compared to our competitors who use only 50% down. Our down is RDS-certified, carrying the DOWNMARK label. So you can rest assured that our down products are genuine items, finished in Canada according to all industry standards approved by the Down Association of Canada. Our down farms comply with strict animal welfare guidelines.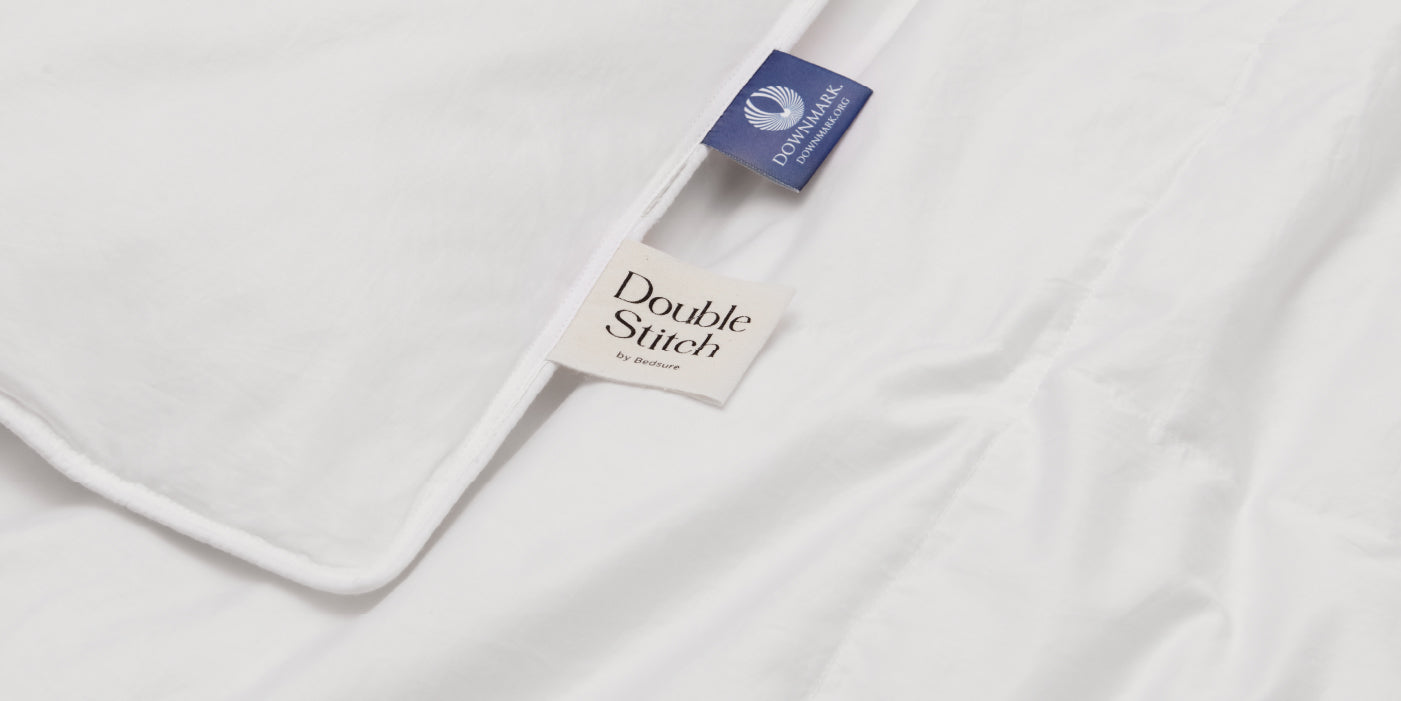 Premium comfort & warmth
Indulge in ultra-soft, US-sourced down encased in a 100% cotton sateen shell. Experience unparalleled coziness with down's unbeatable insulation, which offers up to three times the warmth per ounce compared to synthetics. Down's unique ability to mold to the body and its natural softness ensures peaceful rest. Say goodbye to cold spots and hello to lightweight comfort.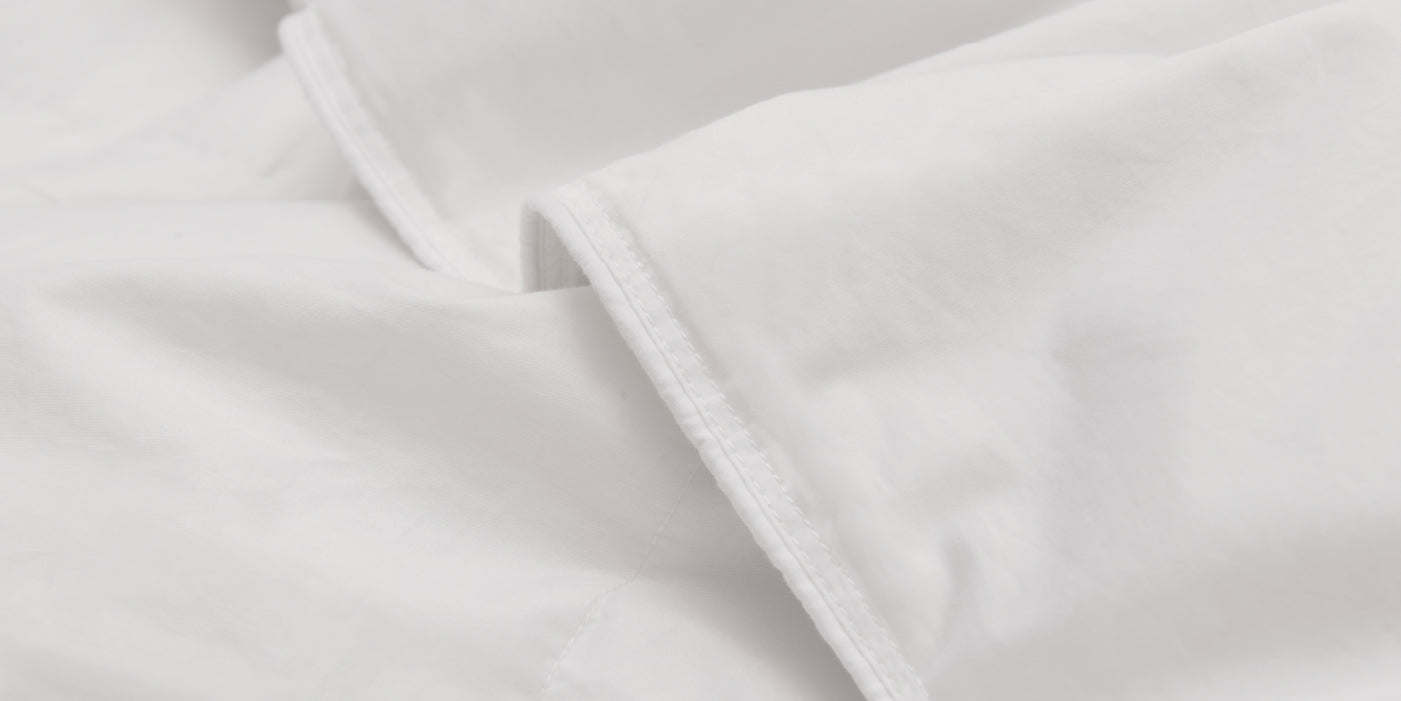 Temperature regulating
As nature's most effective insulator, down's millions of fluffy filaments trap air, providing unmatched insulation while allowing your body to breathe. Whether it's a chilly winter night or a balmy summer evening, our duvet ensures moisture-wicking and temperature regulation for uninterrupted sleep. Keeping you dry and warm all year round. Featuring baffle box construction, the down stays evenly distributed for optimal warmth and coziness throughout the night.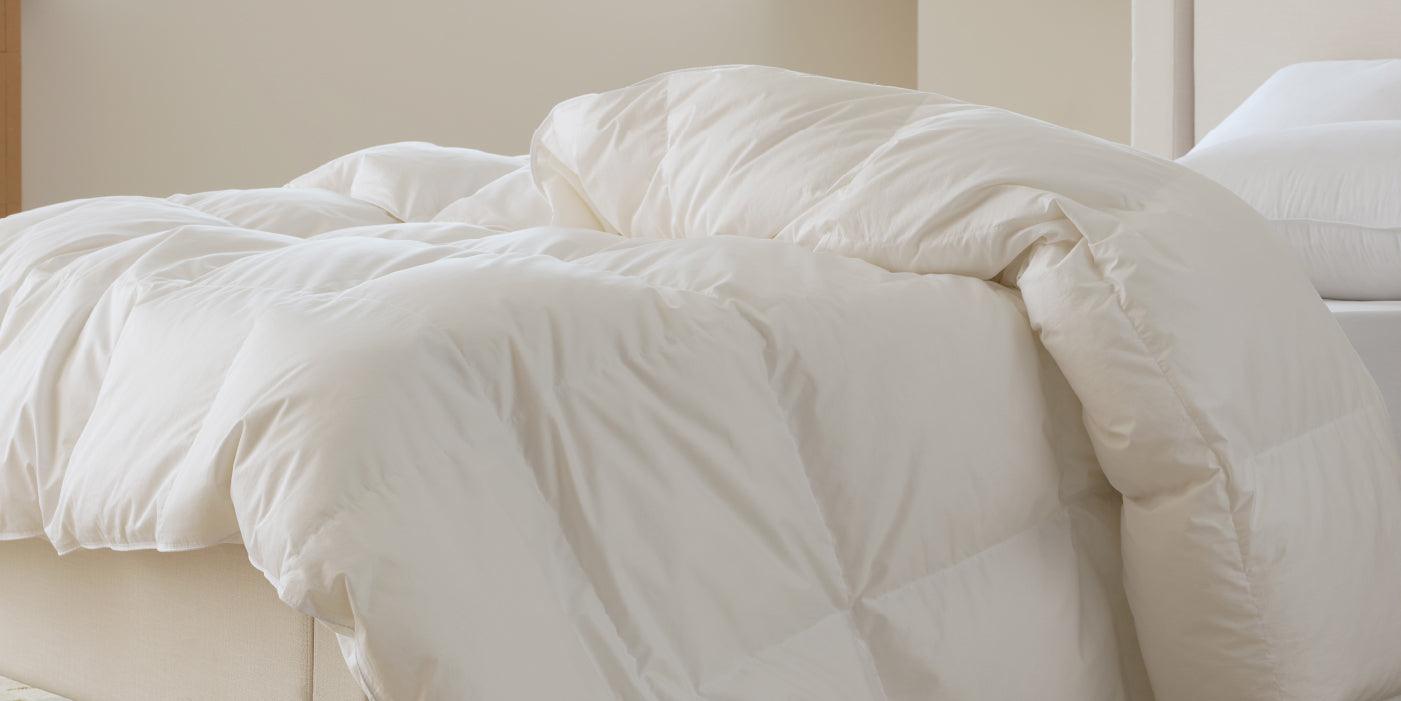 Long-lasting value
Why settle for synthetics when you can invest in down's enduring quality? With proper care, down products outlive and outperform synthetic alternatives, retaining their plushness and warmth for years to come. Plus, it's not just about coziness - down is naturally sustainable, compostable, and has the lowest carbon footprint among insulators.

Allergen-free
Our high-quality down undergoes meticulous cleaning and is treated with Ultra-Fresh Antimicrobial technology, ensuring hypoallergenic comfort. We're OEKO-TEX certified, guaranteeing our products are free from harmful chemicals. The tight-weave of our fabric, combined with down's natural breathability, keeps dust mites at bay, ensuring peaceful nights even for allergy sufferers.
FAQs that you may find helpful
Why is it flat? What should I do to make it more fluffy?

To save space and reduce shipping costs, the duvet insert is often compressed and vacuum-sealed in bags. It's important to note that while compression may temporarily flatten the insert, it doesn't affect the overall quality or performance of the bedding. With proper care and fluffing, the insert can regain its original loft and provide the desired warmth and comfort.
Here are some effective methods to quickly fluff up a compressed insert: shake or air it out or you can use a dryer. Please set the dryer to a low heat or air fluff cycle.
How can I best care for this insert?

DO:
- Spot clean.
- Dry clean if needed.
- Use eco-friendly or biodegradable stain removers.

DON'T:
- Bleach.
- Iron.
Our customer support is available 9am-6pm EST Monday to Saturday.
Average answer time: 24h
This product has no reviews yet.
Explore our Curated Bundles
Save up to 20%
This product has no reviews yet.