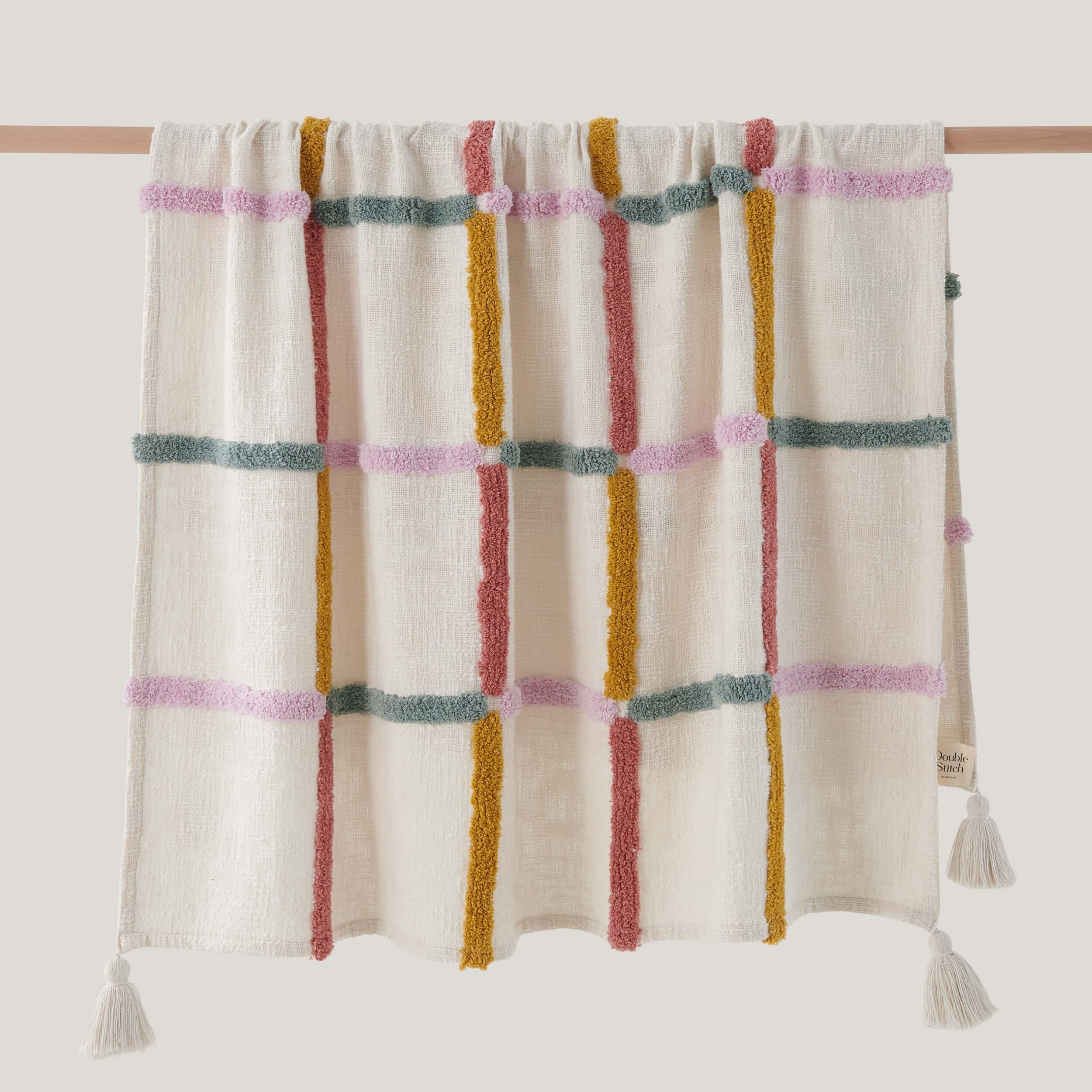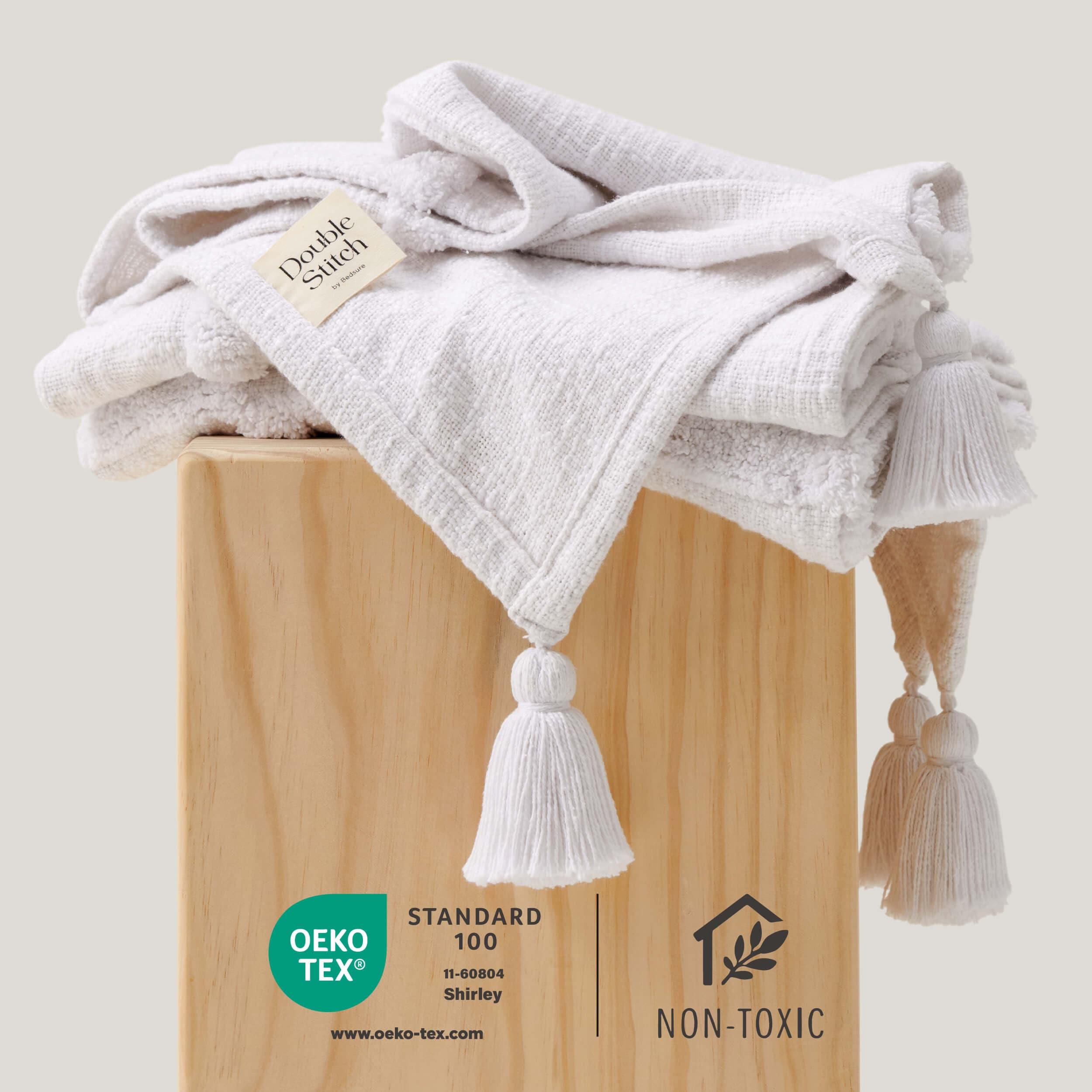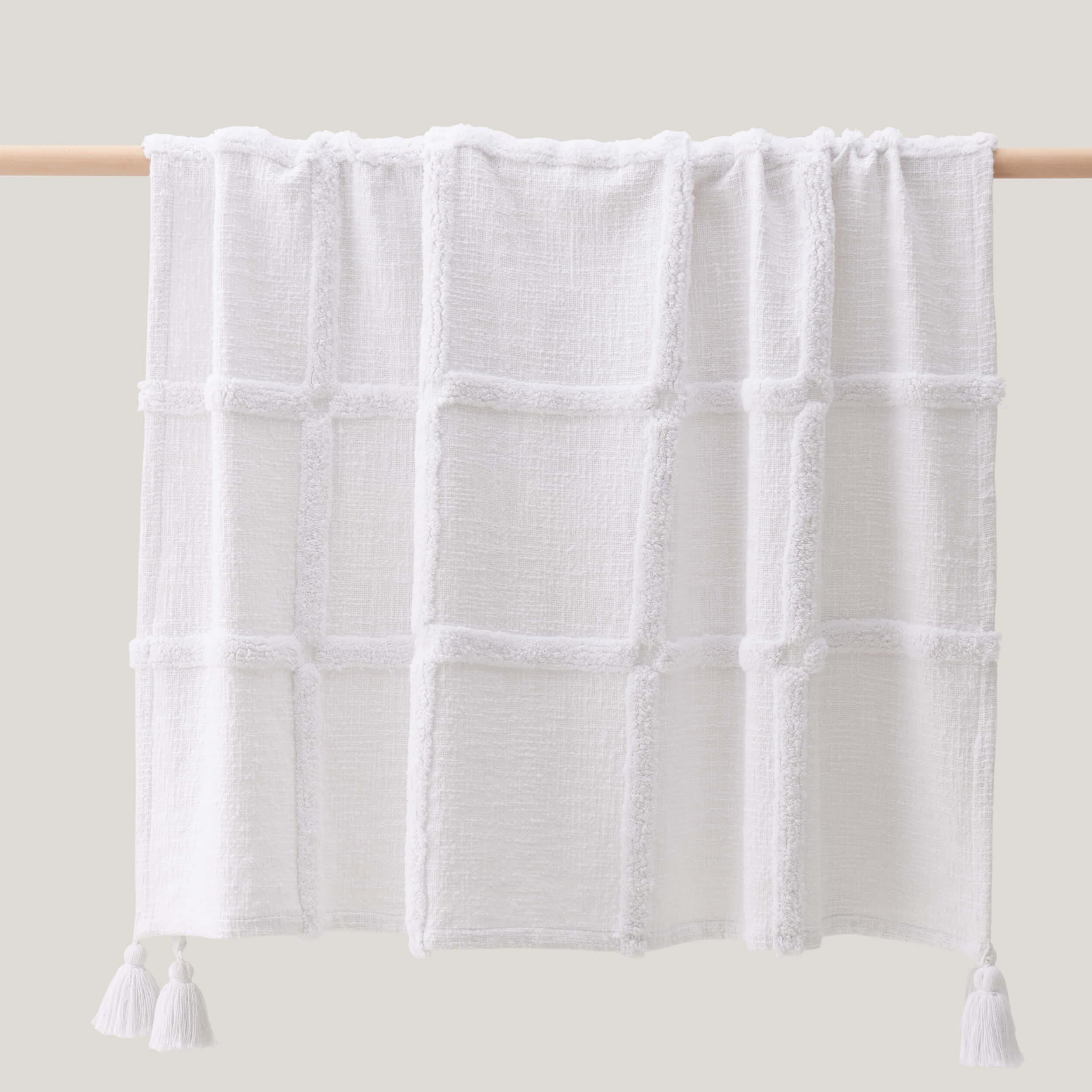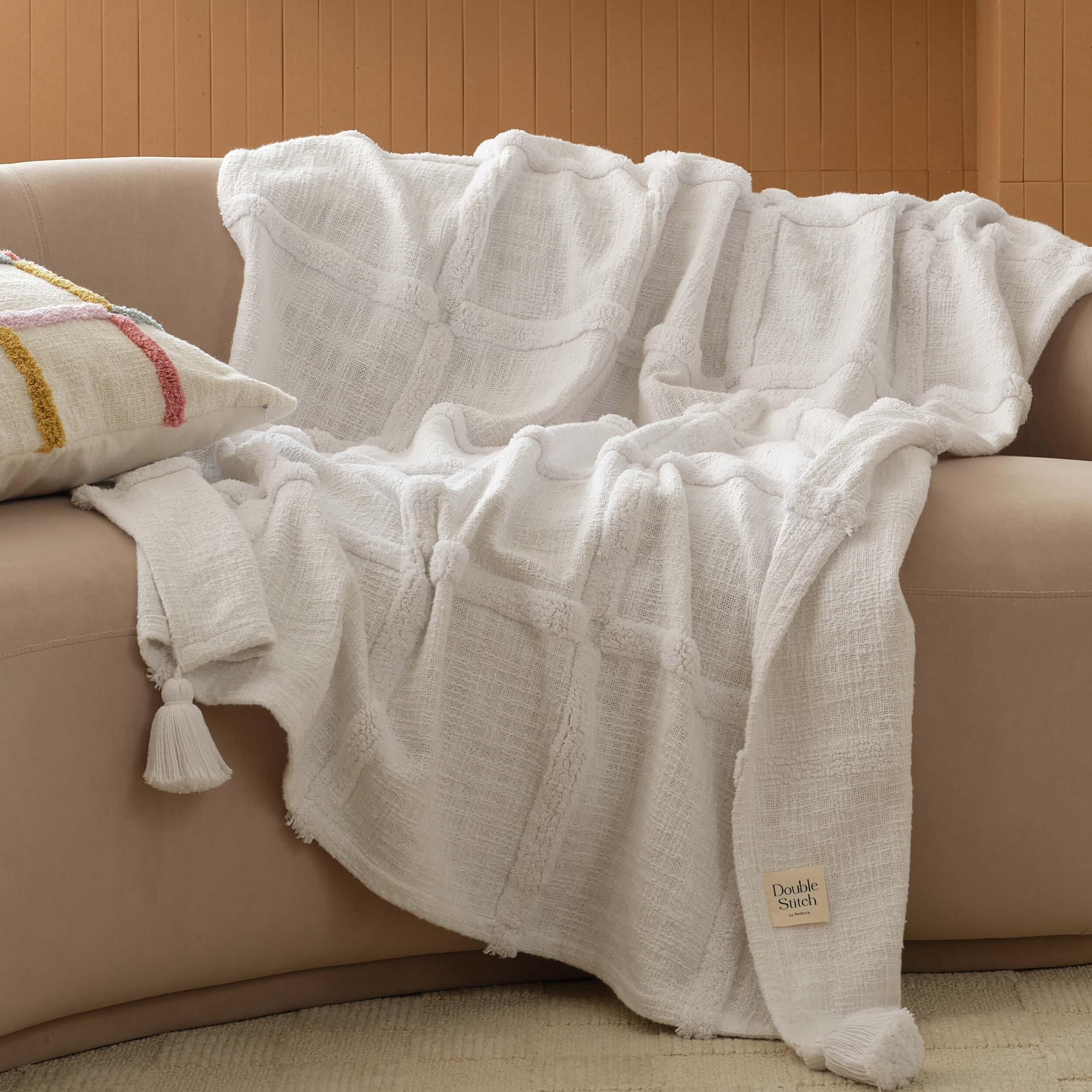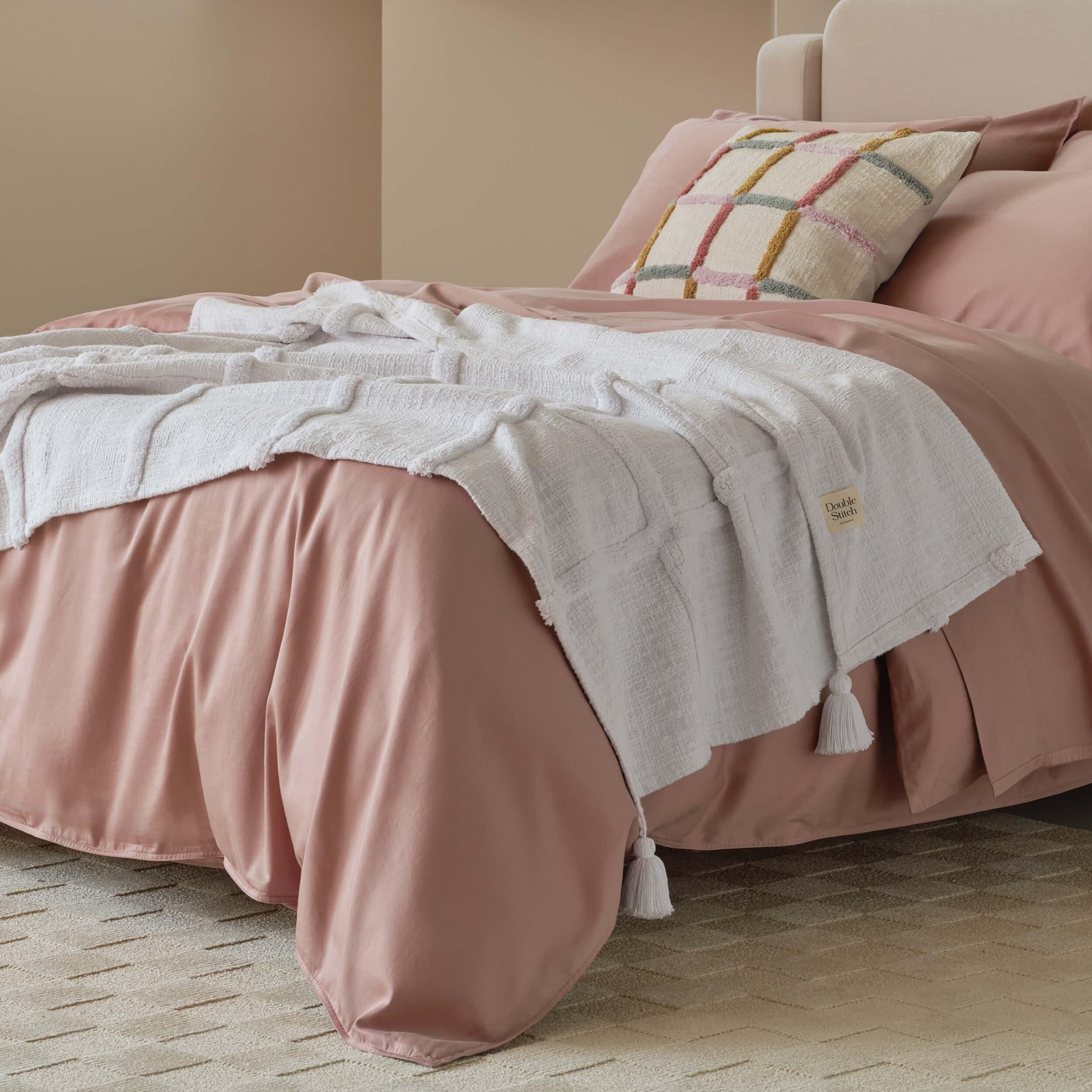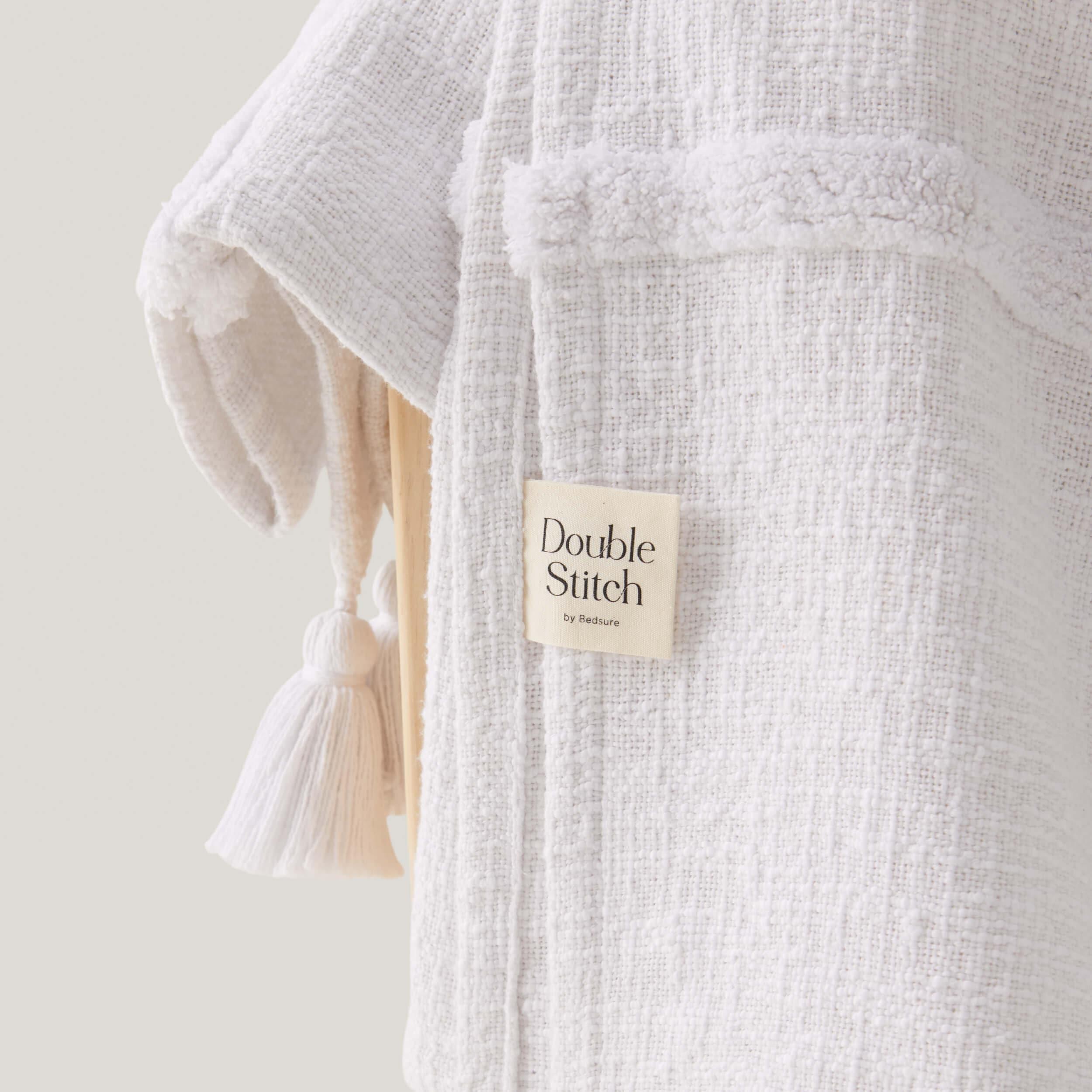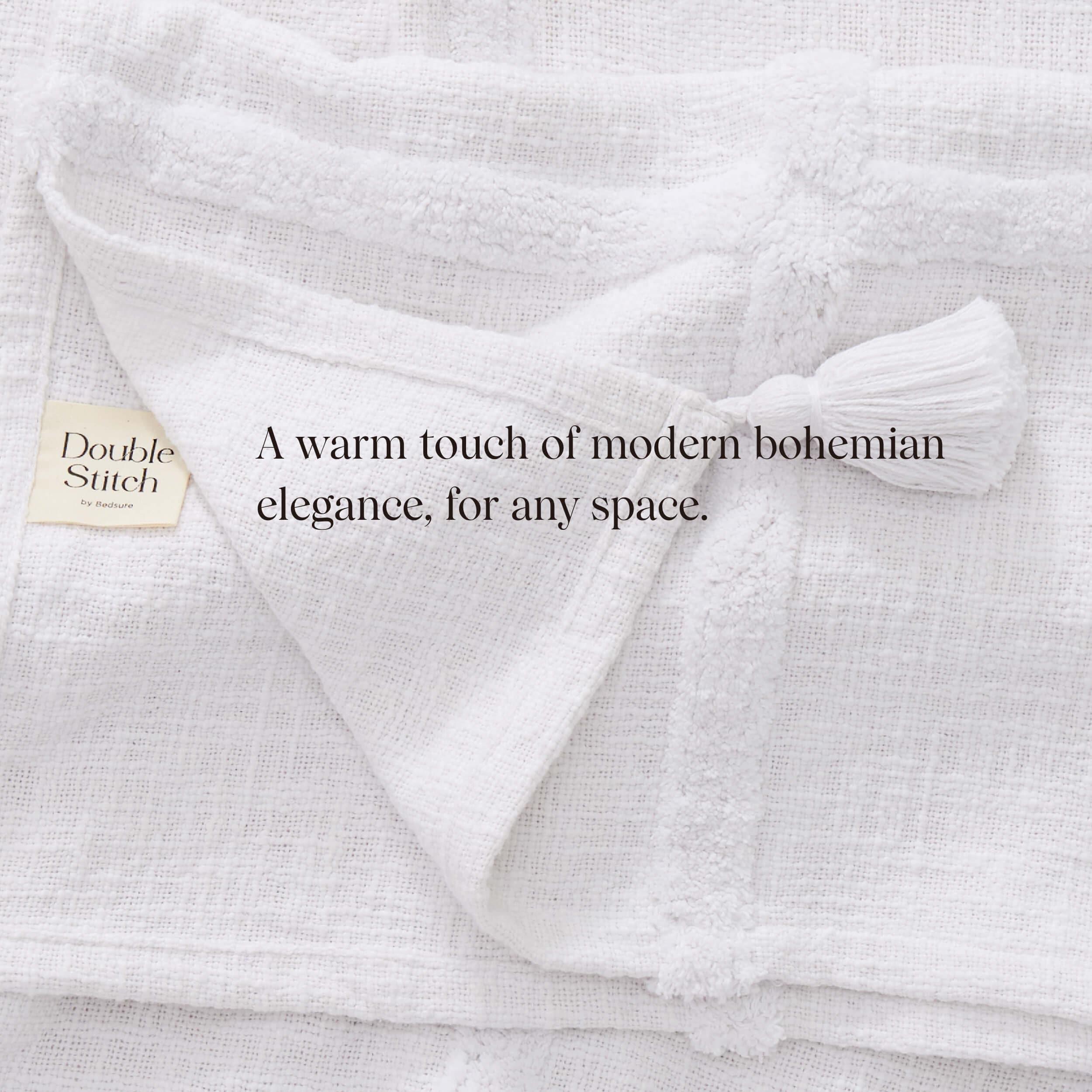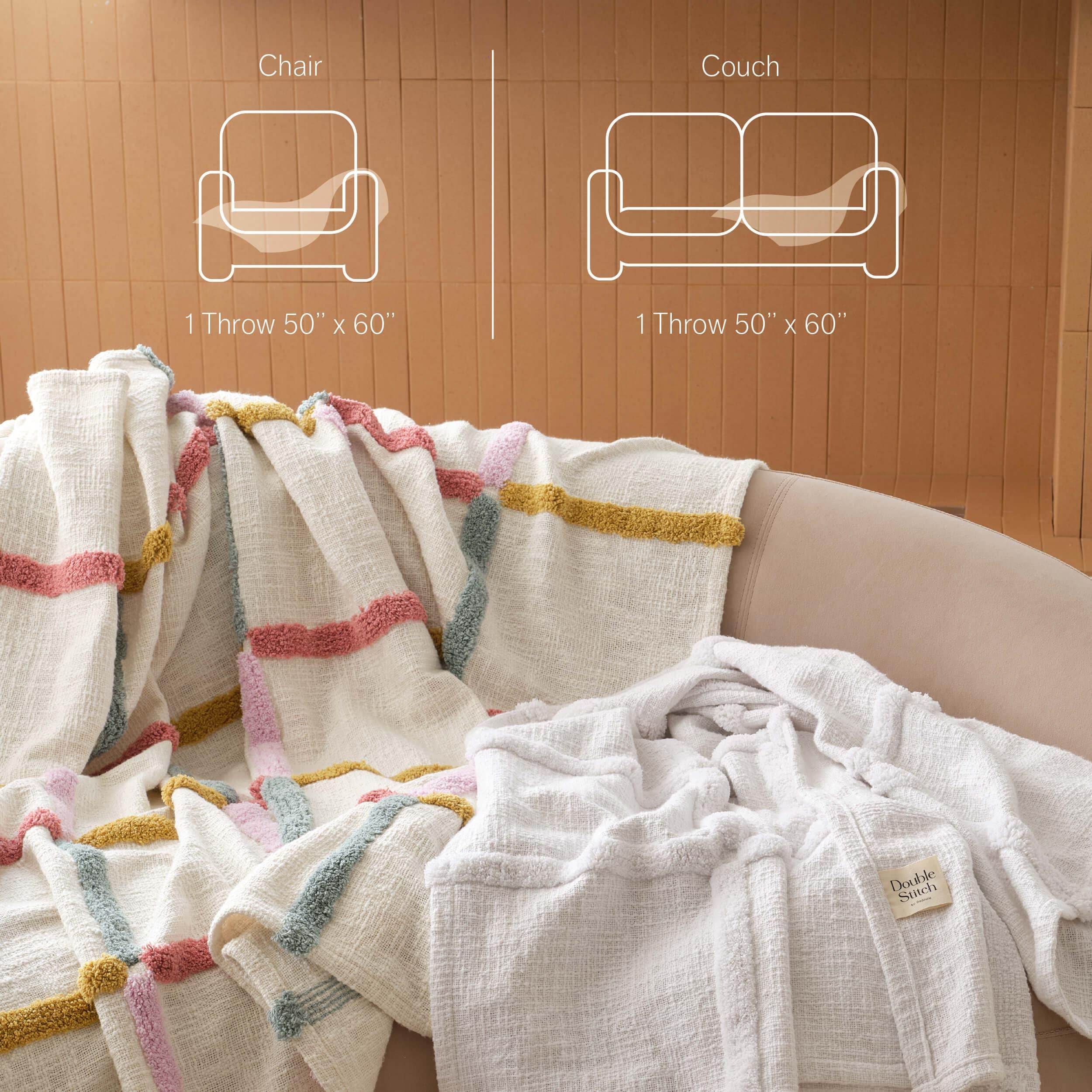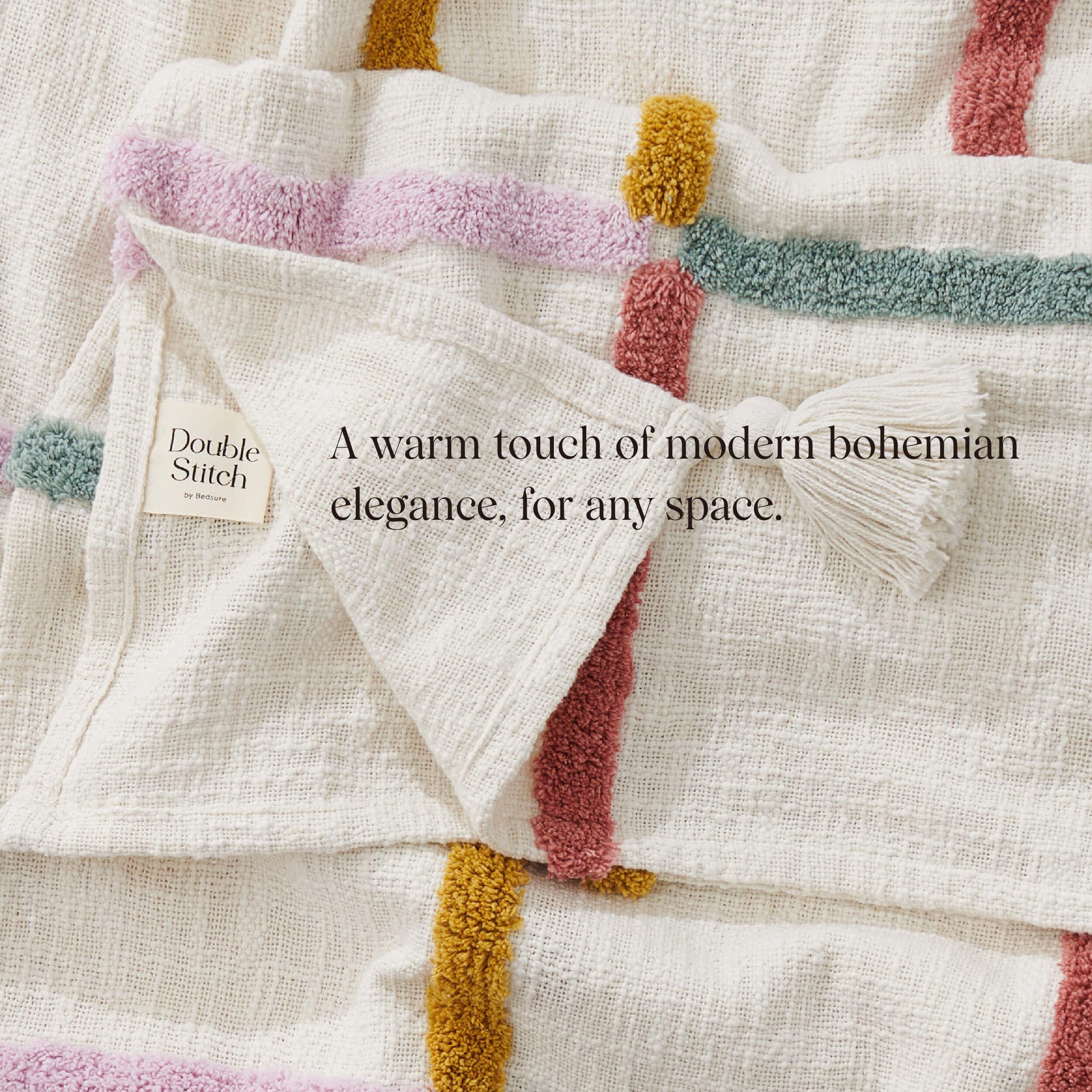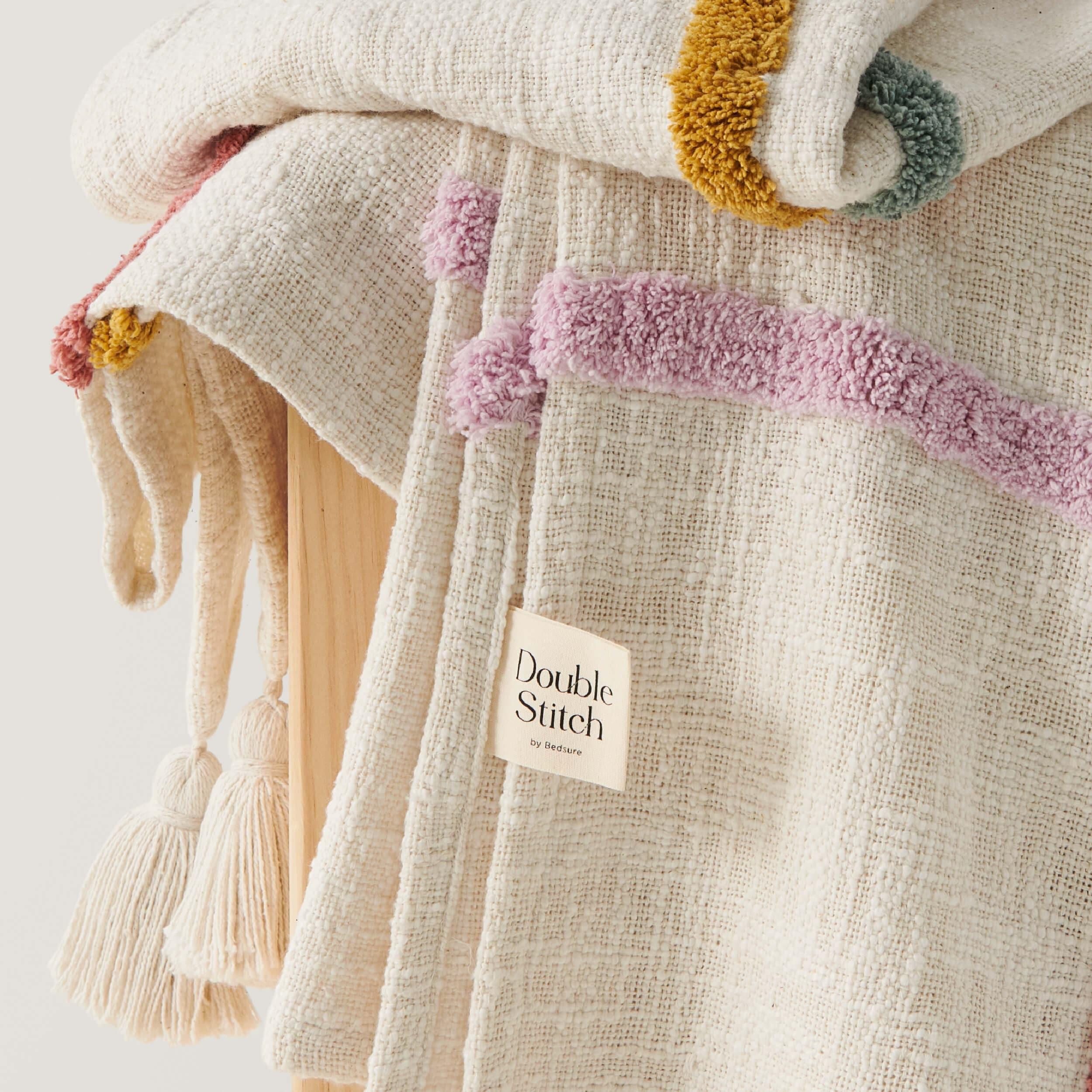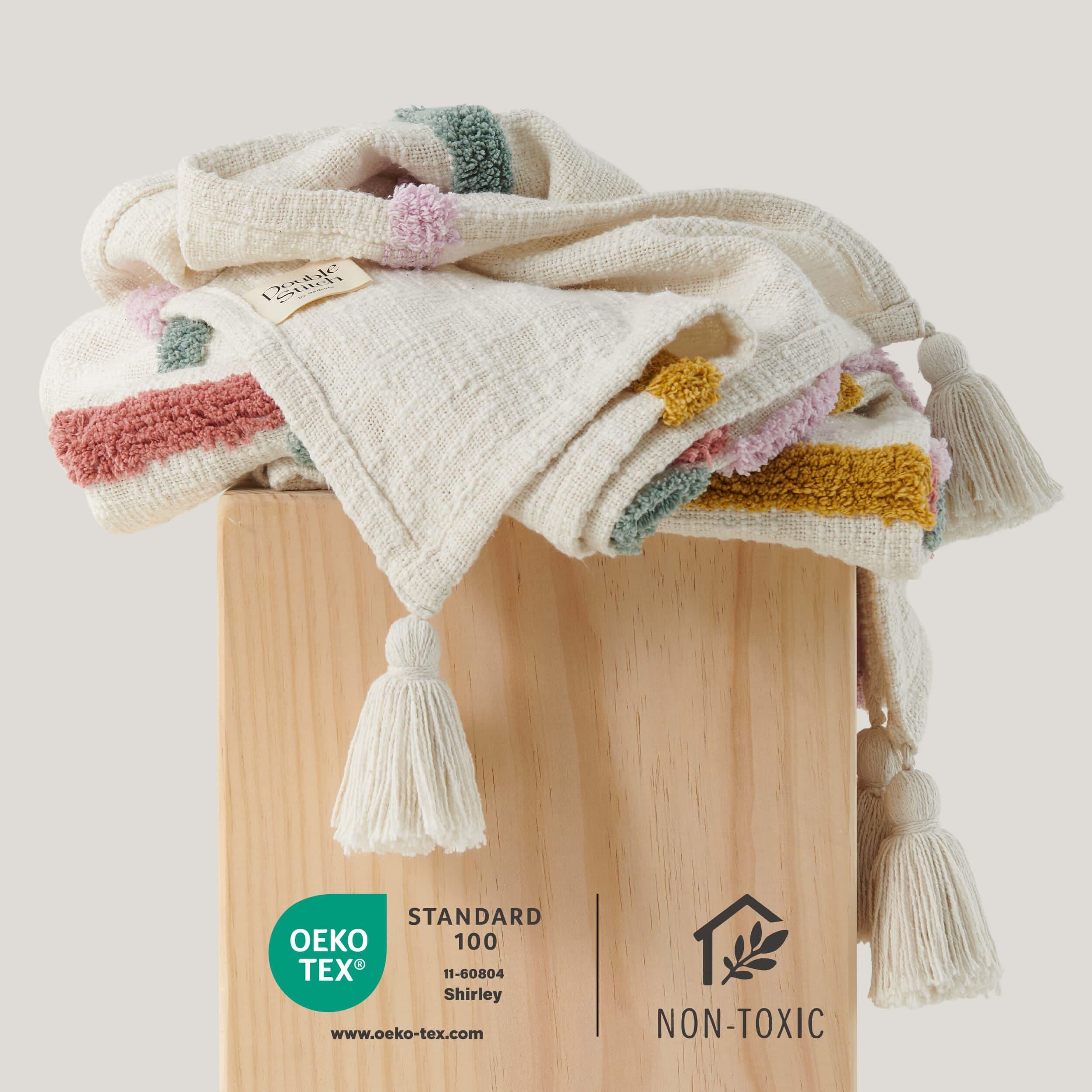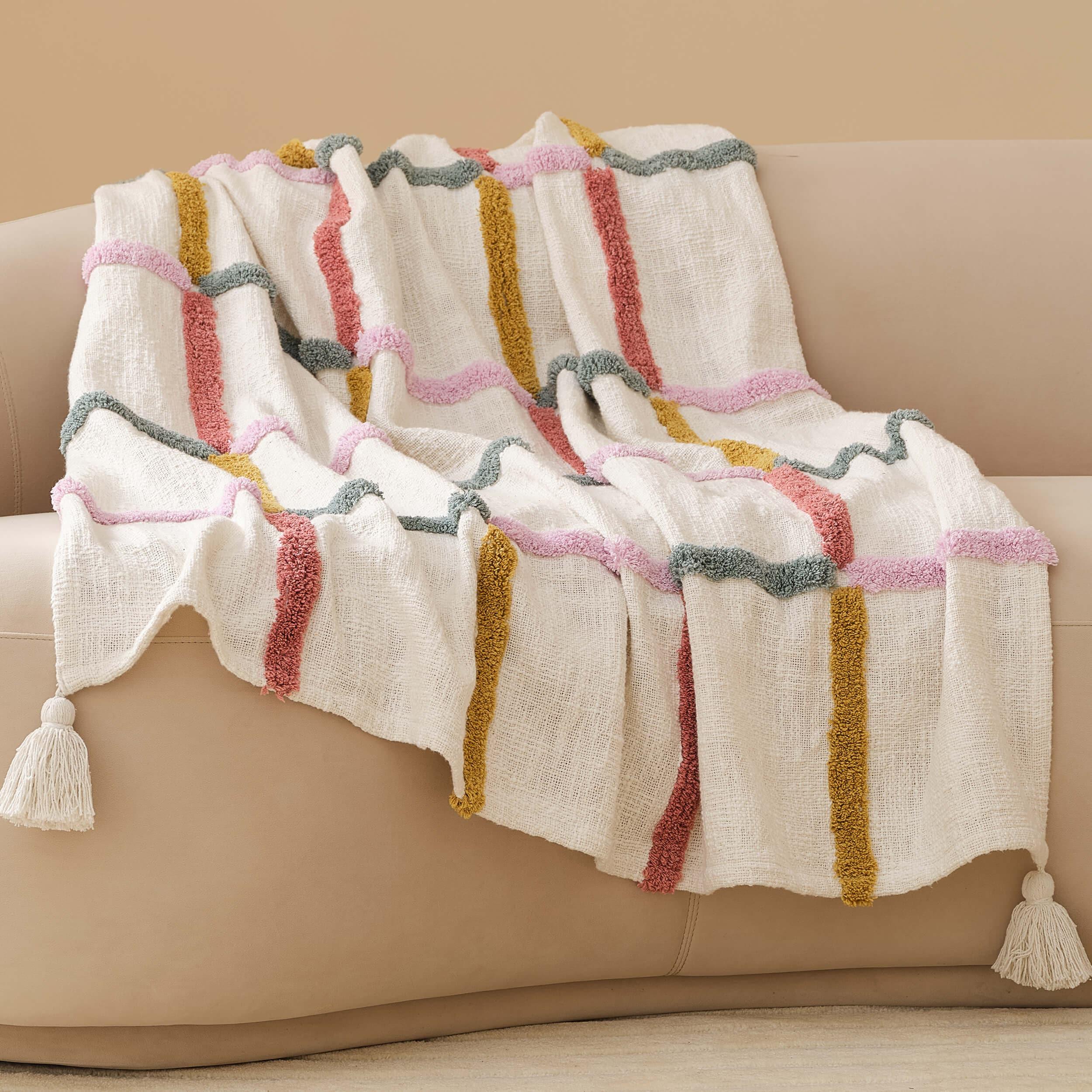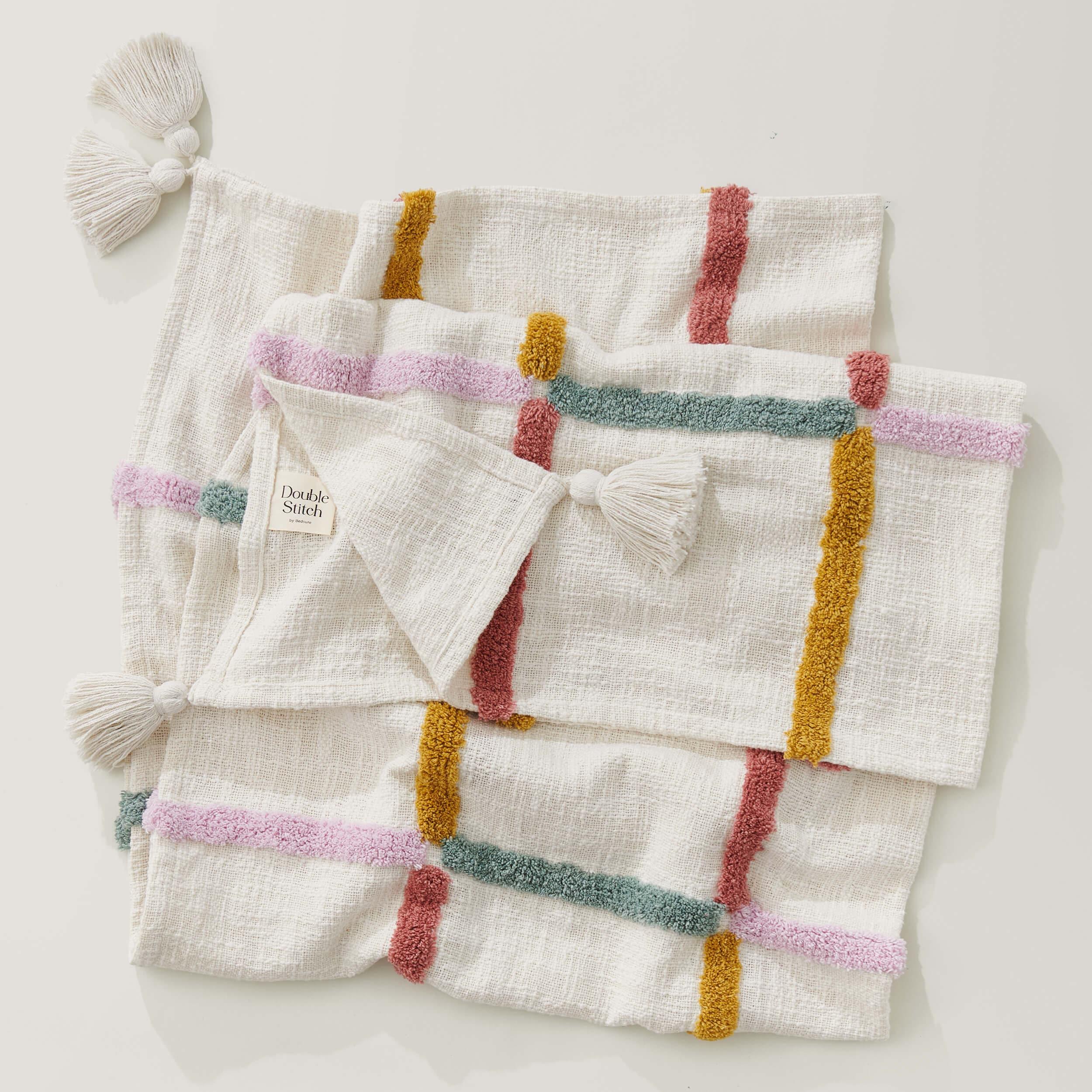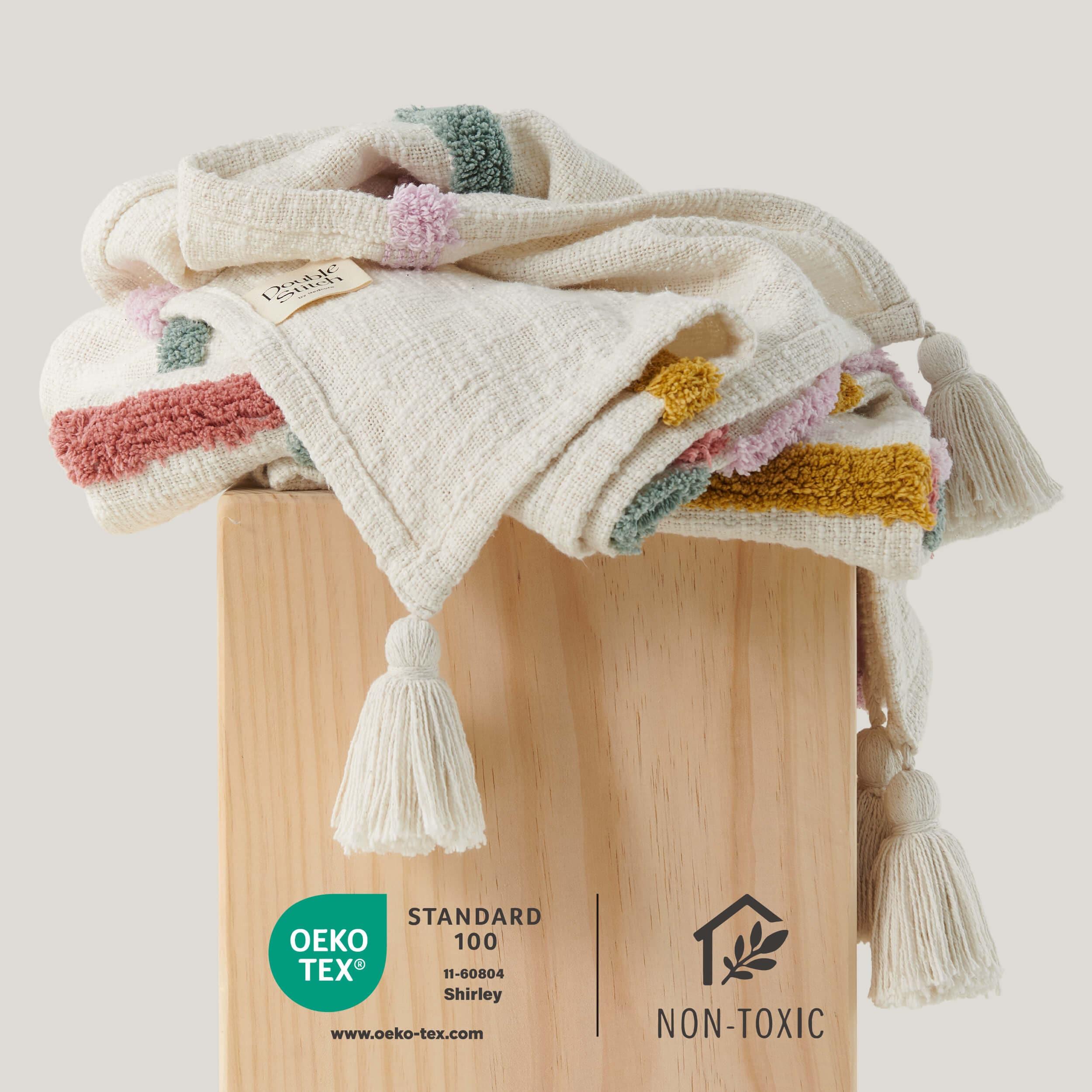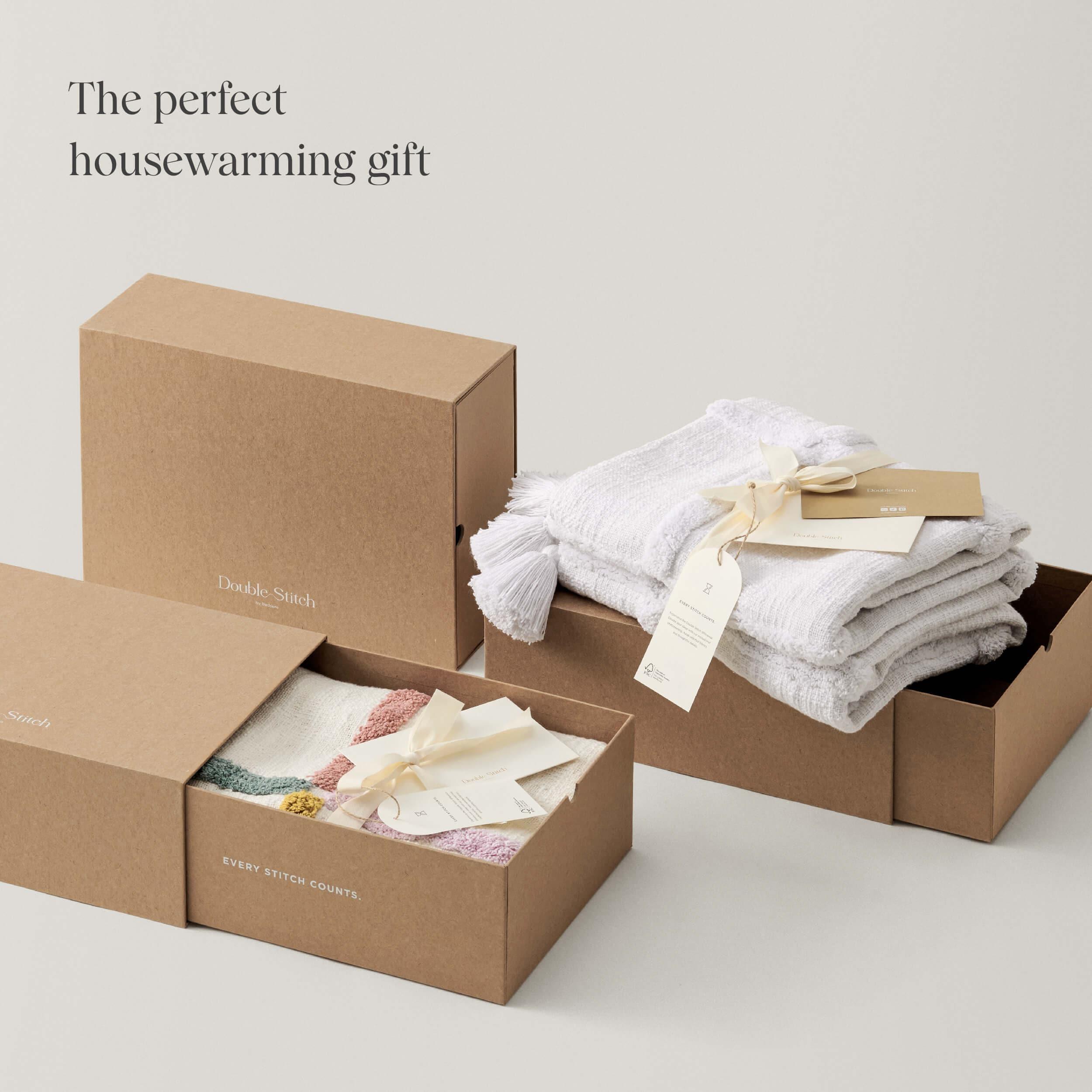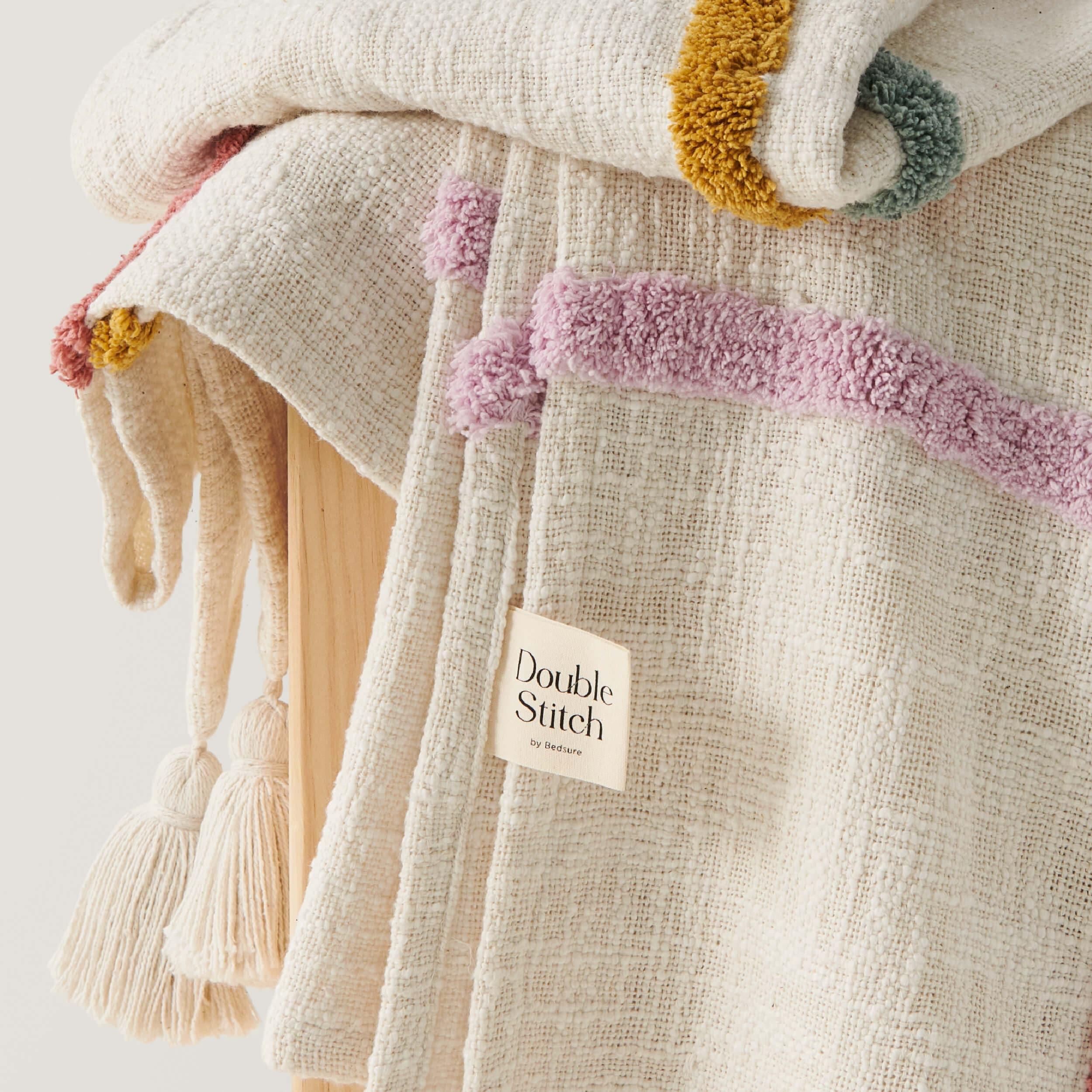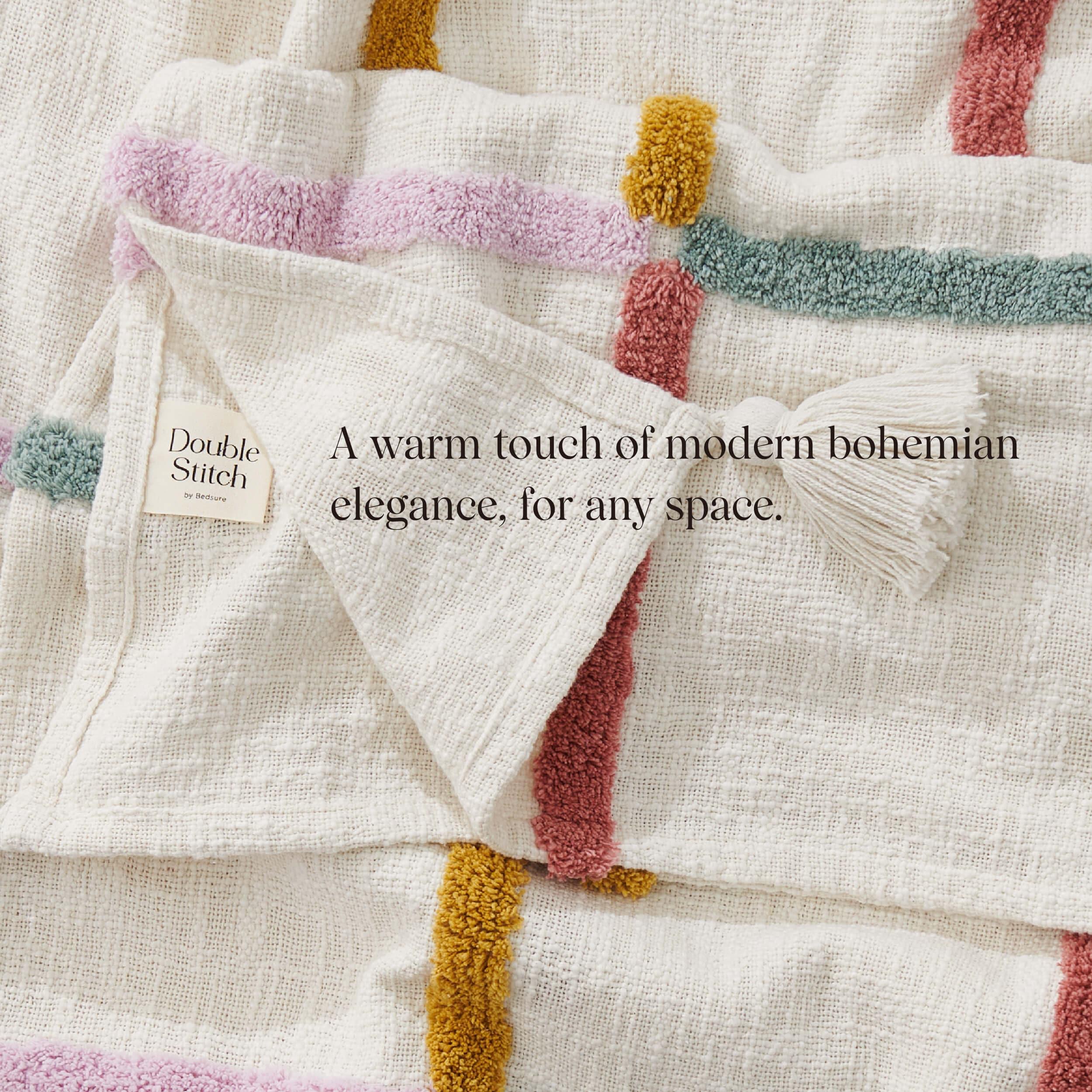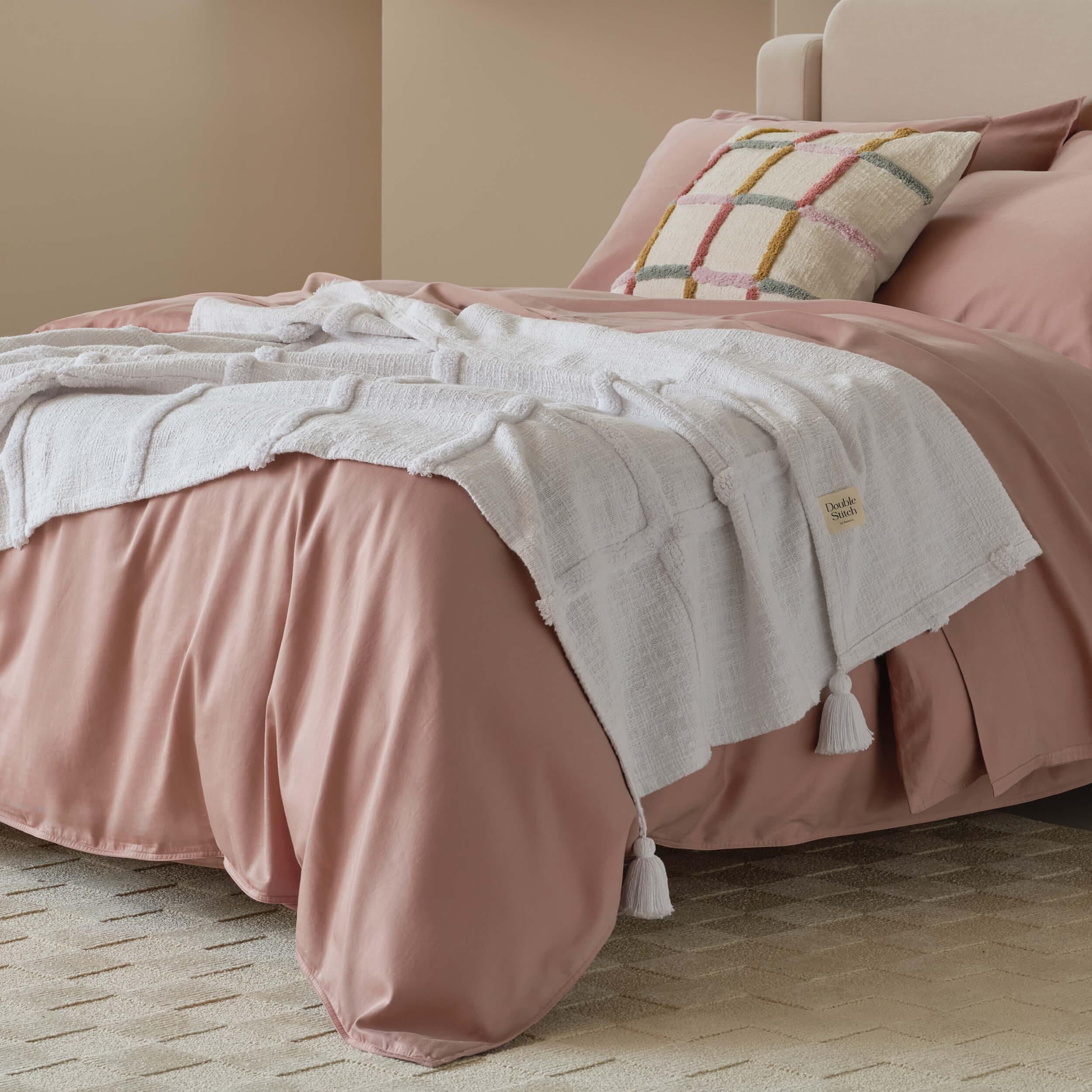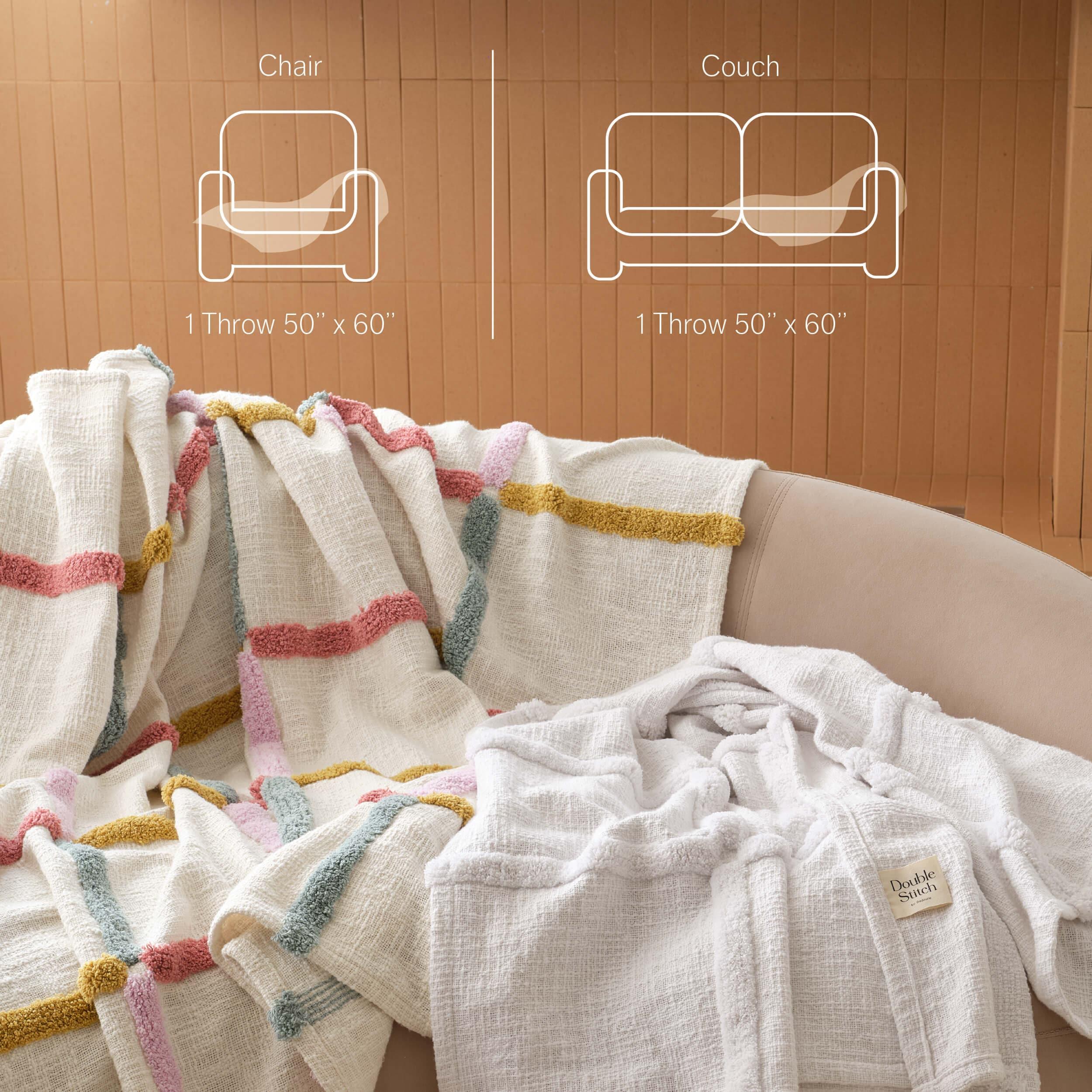 Tufted Boho Cotton Throw Blanket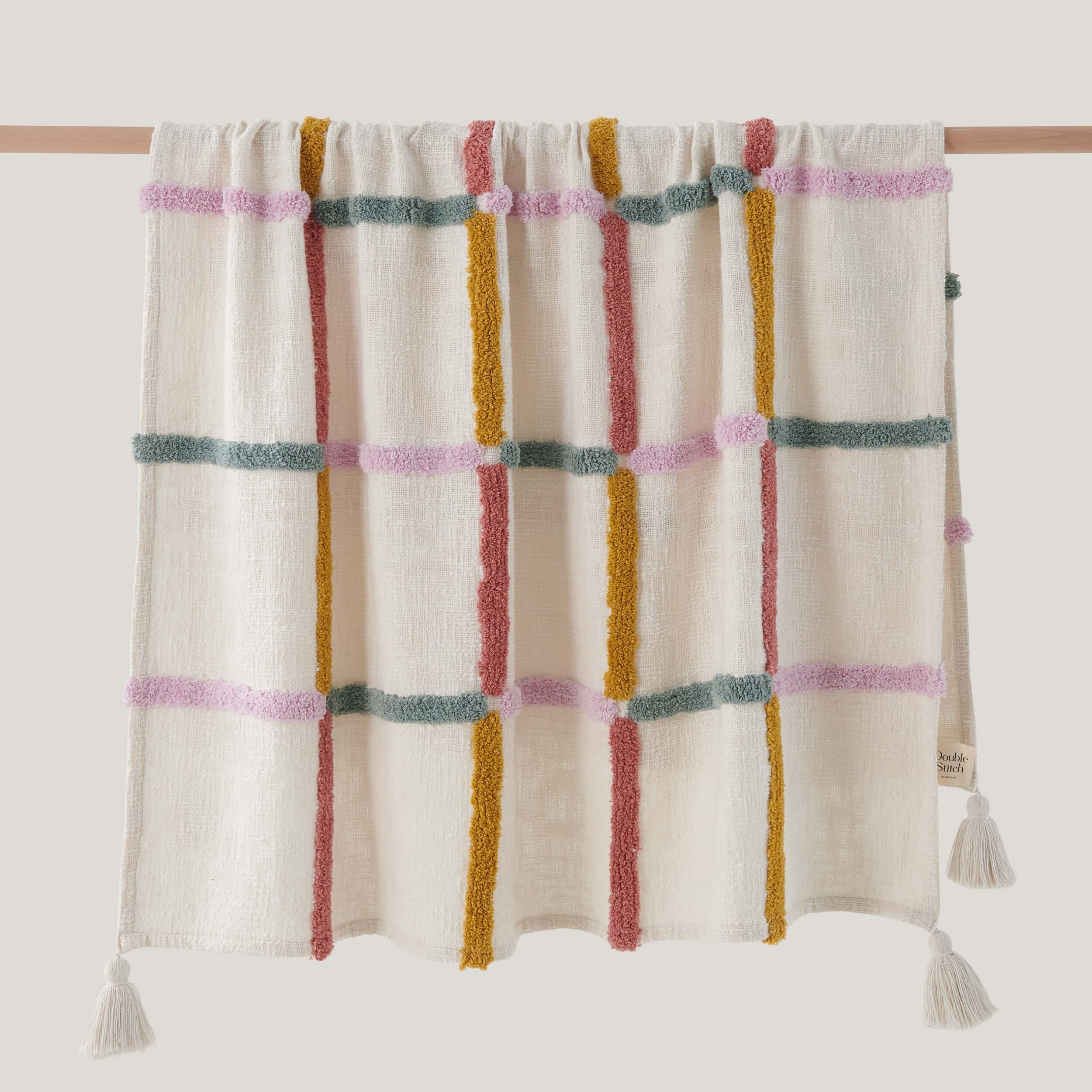 This blanket's distinctive pattern adds a warm touch of bohemian elegance to any space.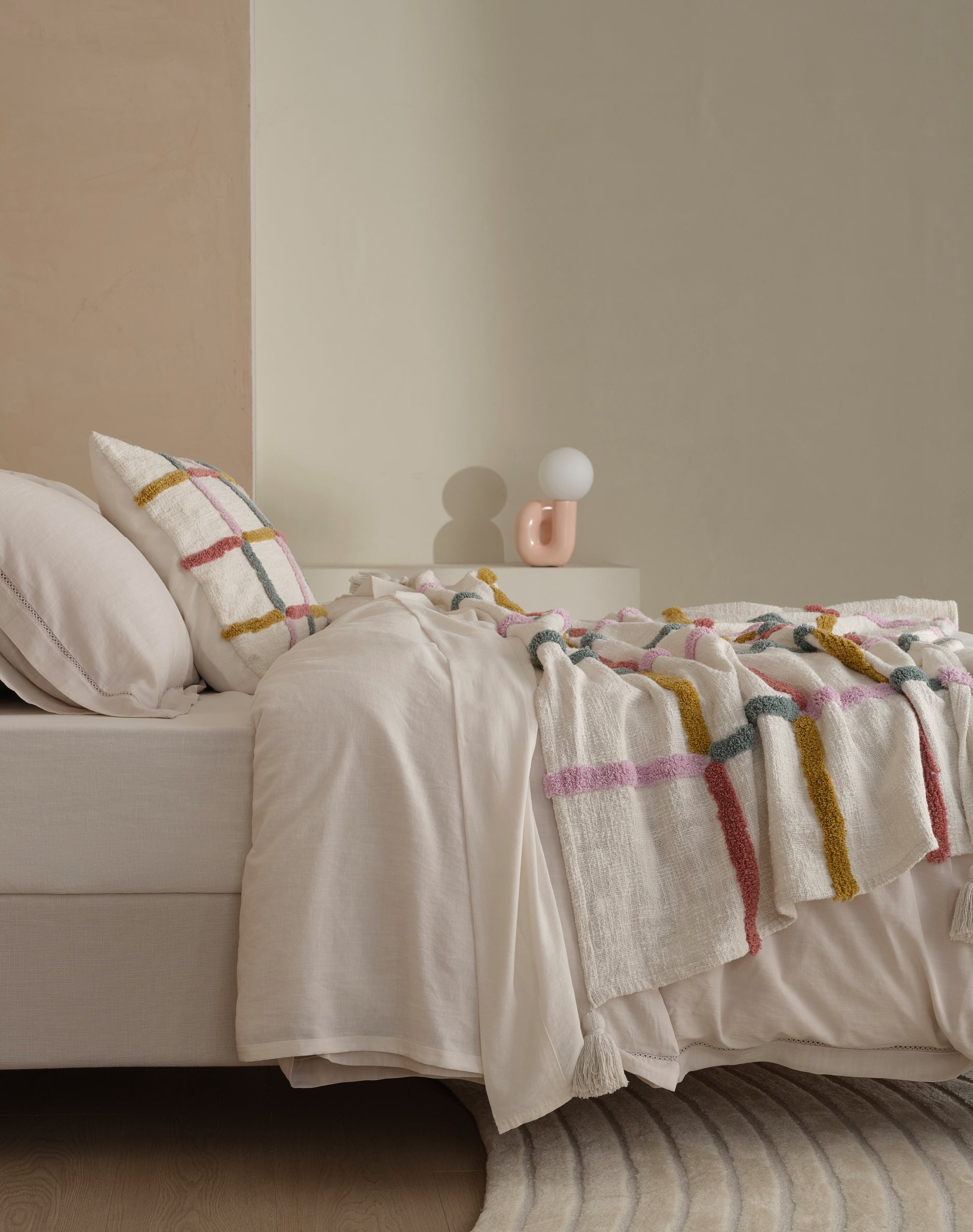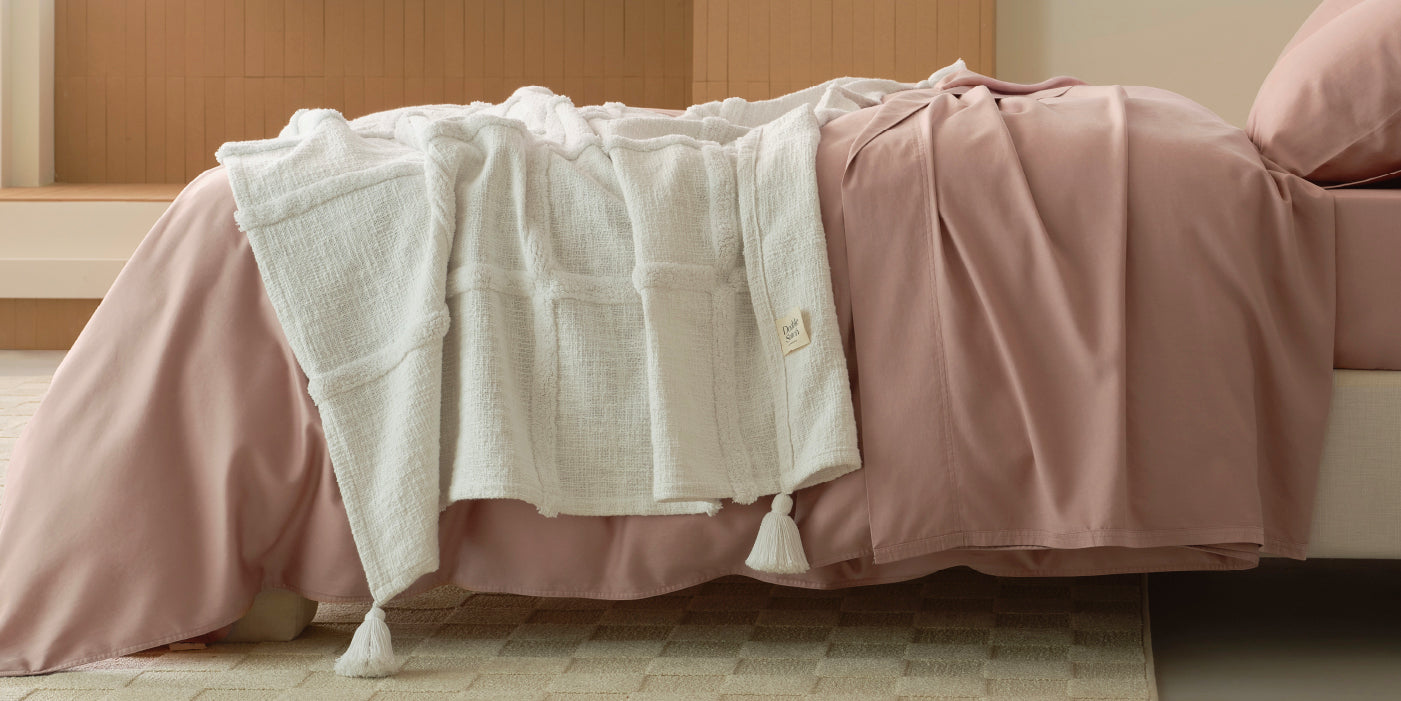 Handmade with care
Each tassel is delicately crafted by hand, showcasing the meticulous work of skilled artisans in India. This personalized touch ensures not only exquisite softness but also a modern design that stands out.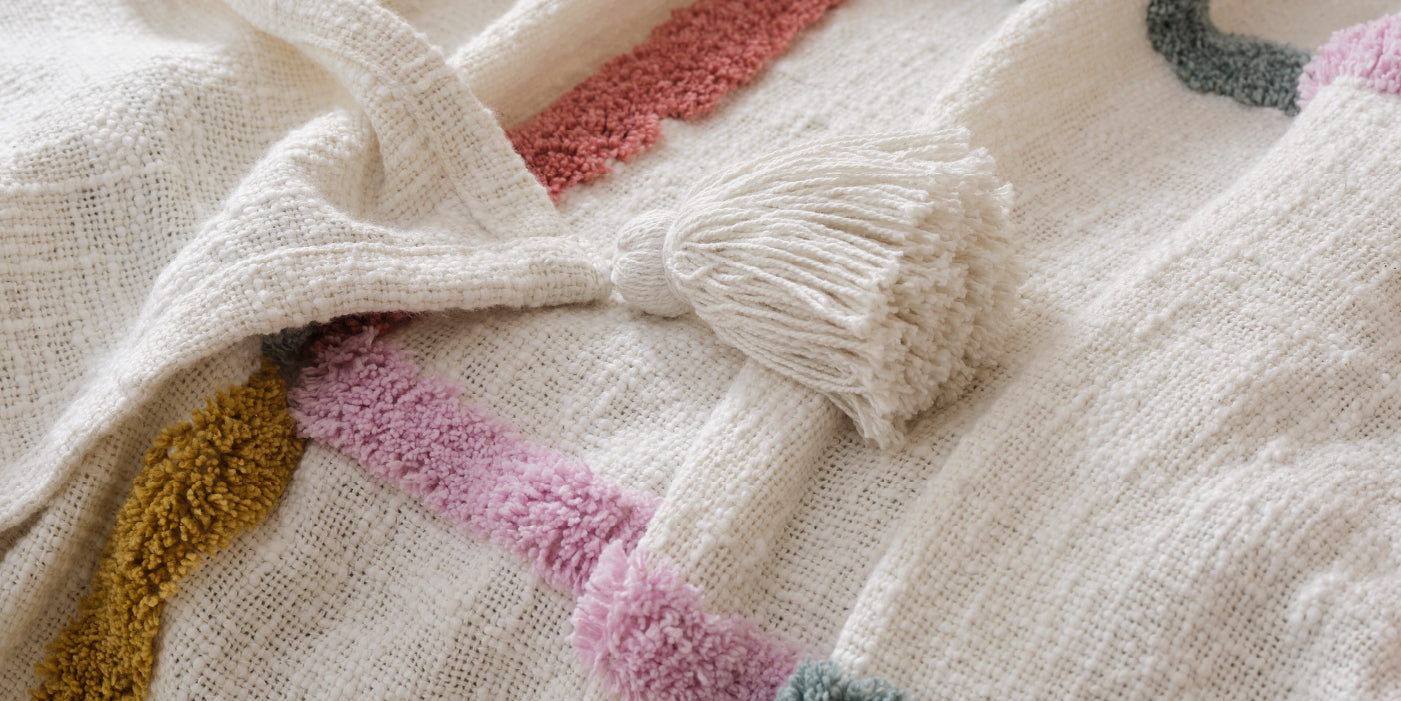 Masterful craftsmanship
Experience the luxurious textures and plush comfort brought to life by our unique tufted-woven technique, a testament to modern design and masterful craftsmanship.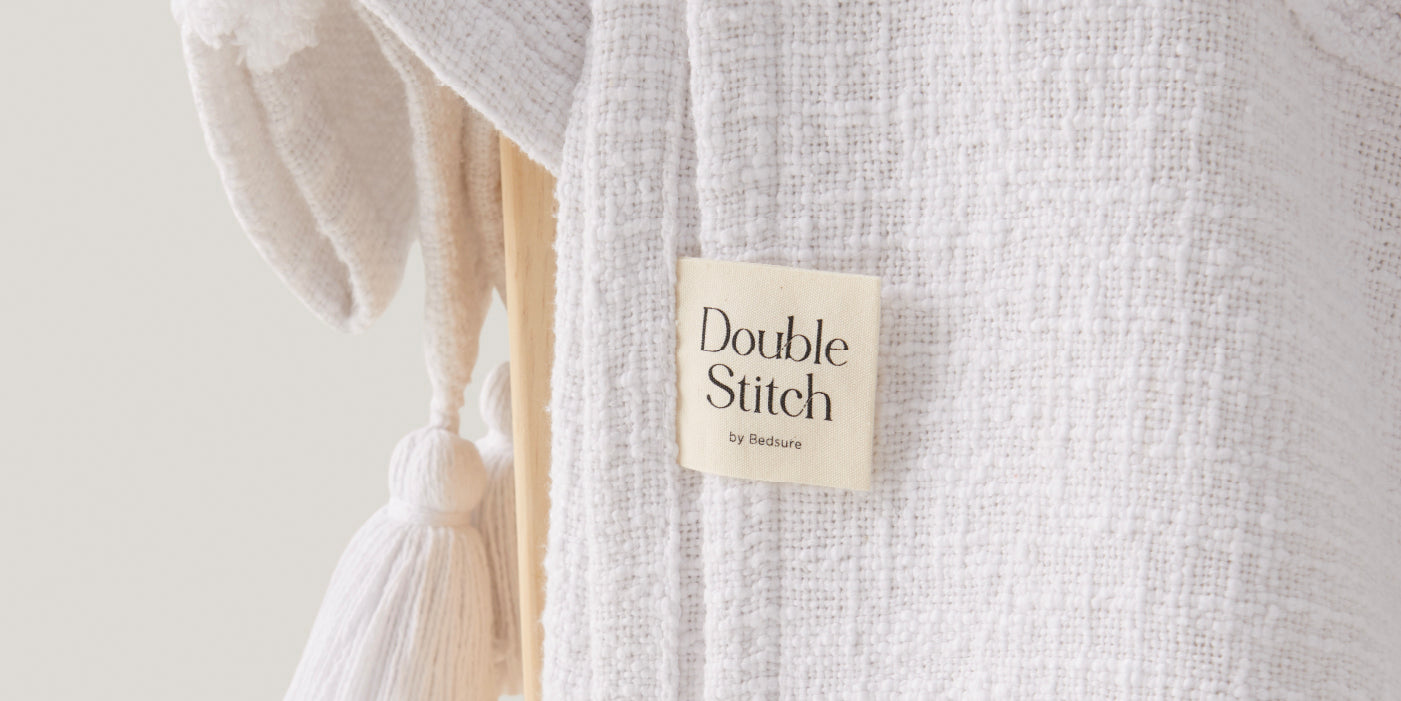 Responsibly sourced
We are committed to responsible sourcing, working directly with reputable vendors to guarantee best practices. Each piece of tufted cotton is treated with our proprietary garment wash, utilizing sustainable softening agents to deliver superior comfort and quality you can trust.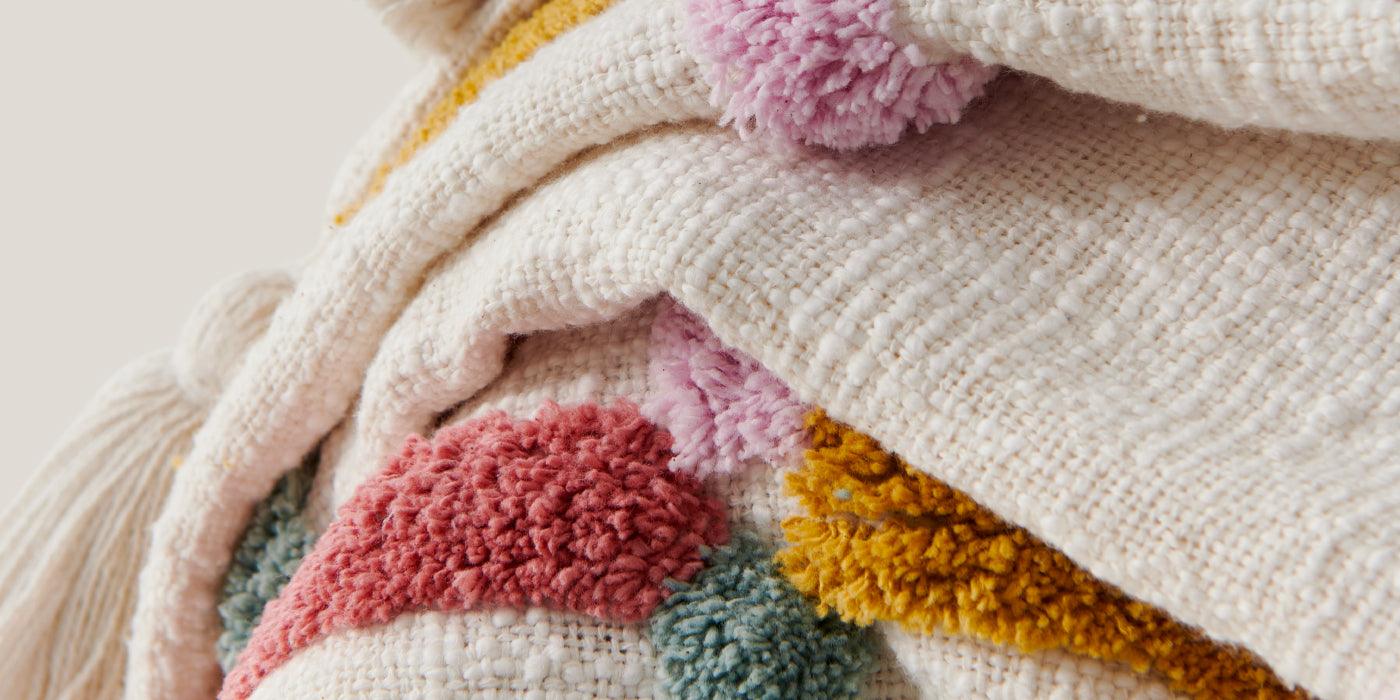 Comfort and softness
Indulge in the unmatched comfort of our products, enhanced by a high-quality garment wash that ensures unparalleled softness. Feel the difference of a product made with care and precision, designed for your ultimate comfort.
FAQs that you may find helpful
How can I take better care of this blanket?

DO:
- Machine-wash at cold or a low temperature (maximum 86°F).
- Select the gentle cycle on your washing machine.
- Use eco-friendly wash detergent or biodegradable detergent.
- Tumble dry at the lowest temperature if necessary.

DON'T:
- Expose to high temperatures.
- Use bleach, softeners, or harsh stain removers.
- Add any hard fabric or materials with zippers or colors.
- Dry clean the product.
- Iron.
- Wash too frequently.
You can contact us through our contact page! We will be happy to assist you.
Our customer support is available 9am-6pm EST Monday to Saturday.
Average answer time: 24h
Explore our Curated Bundles
Save up to 20%
This product has no reviews yet.