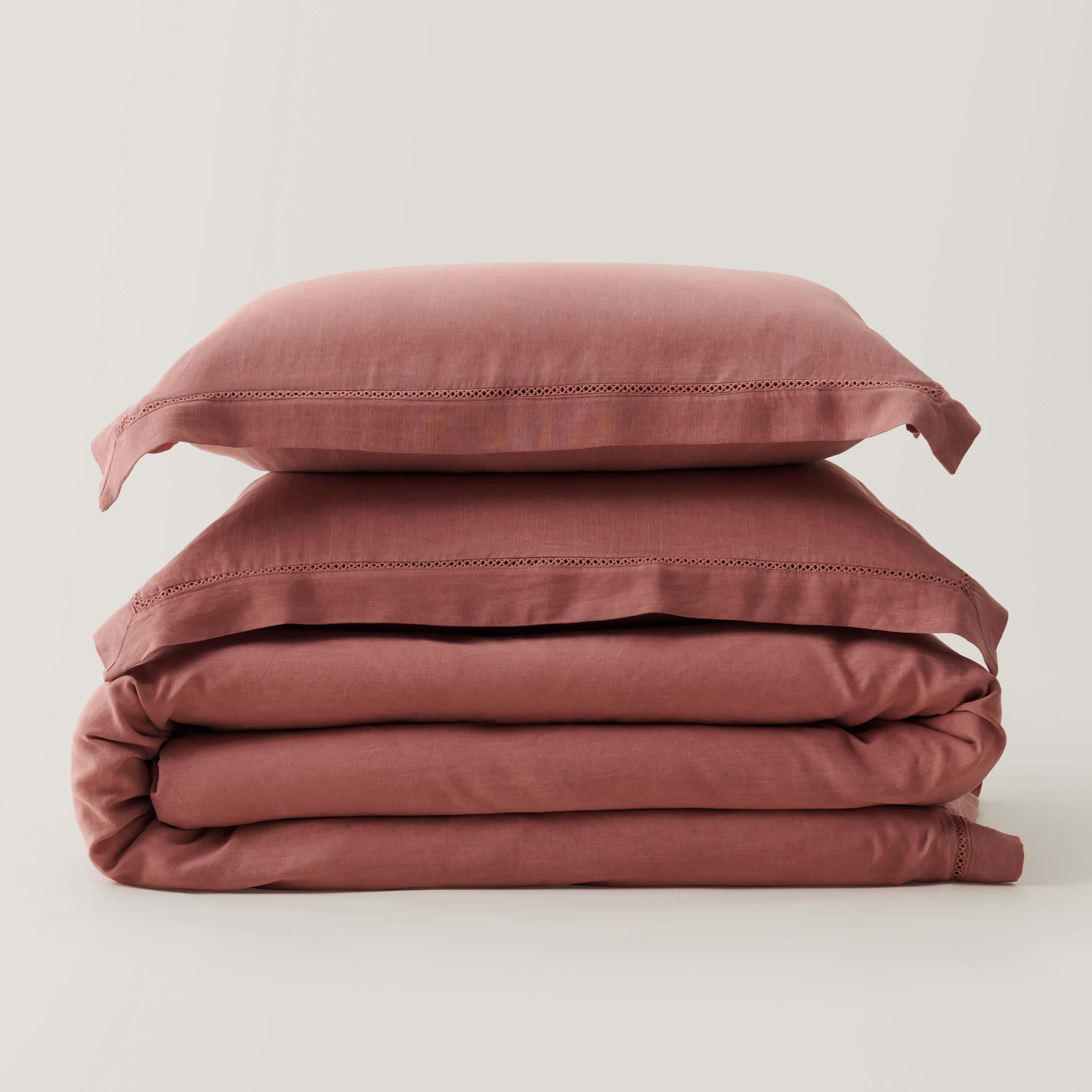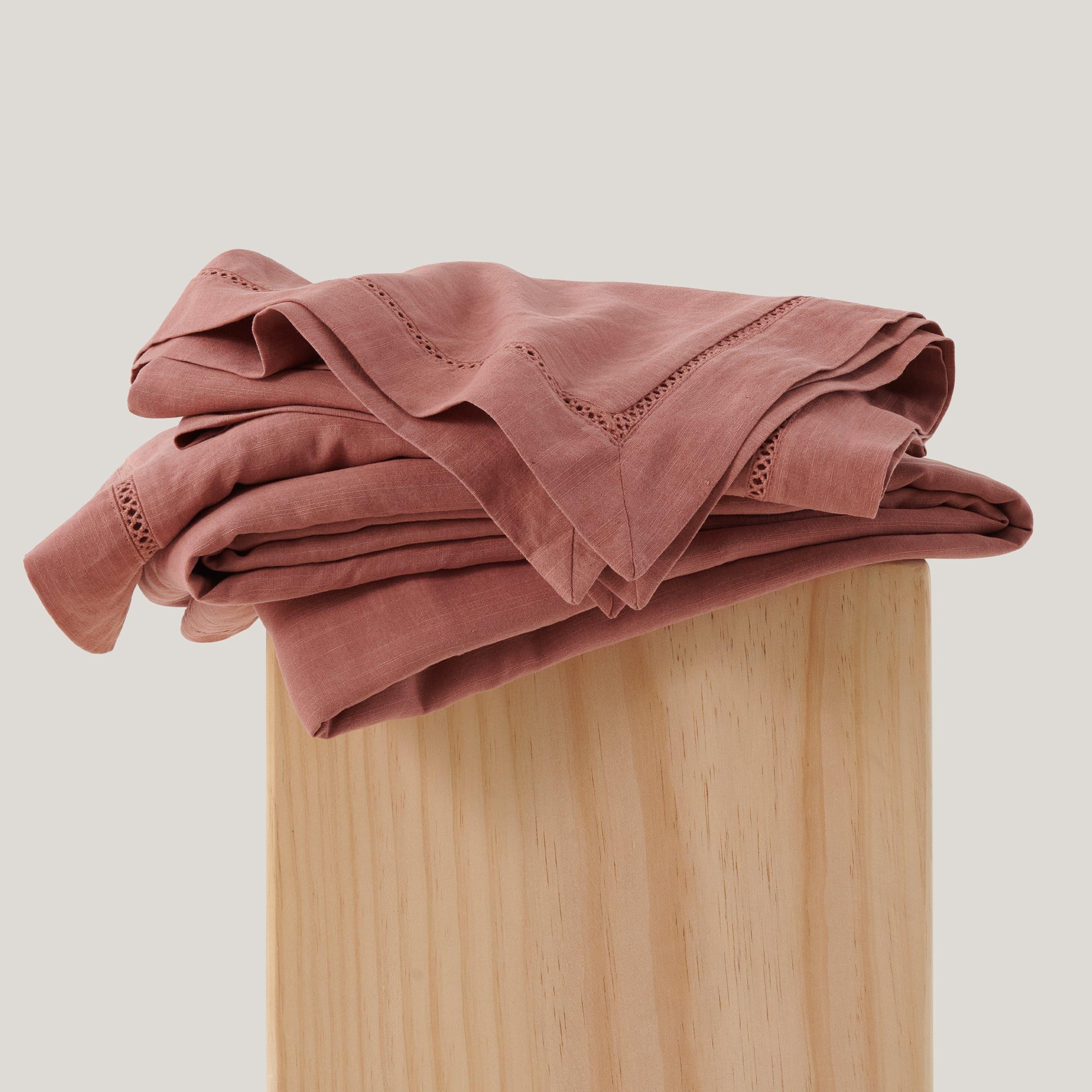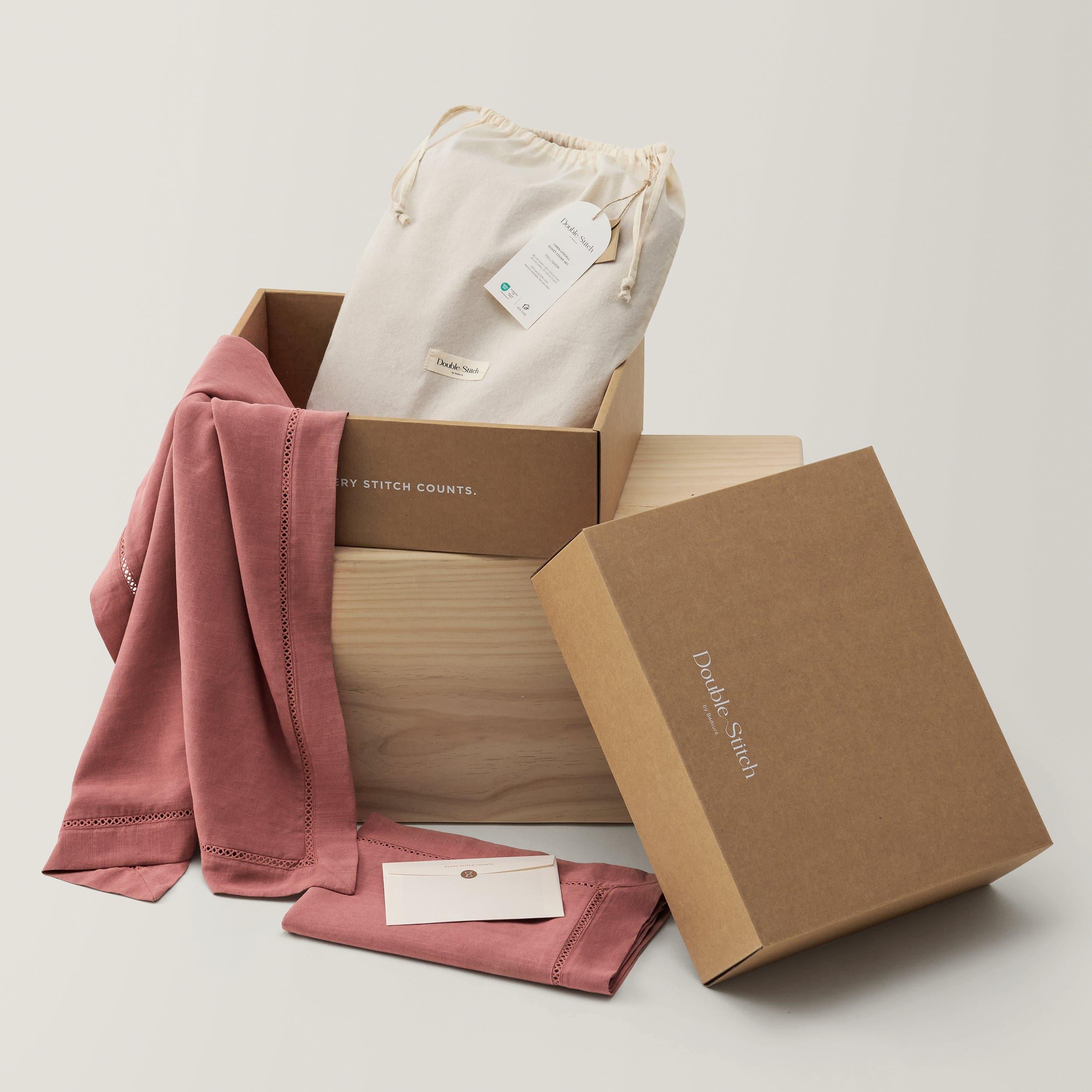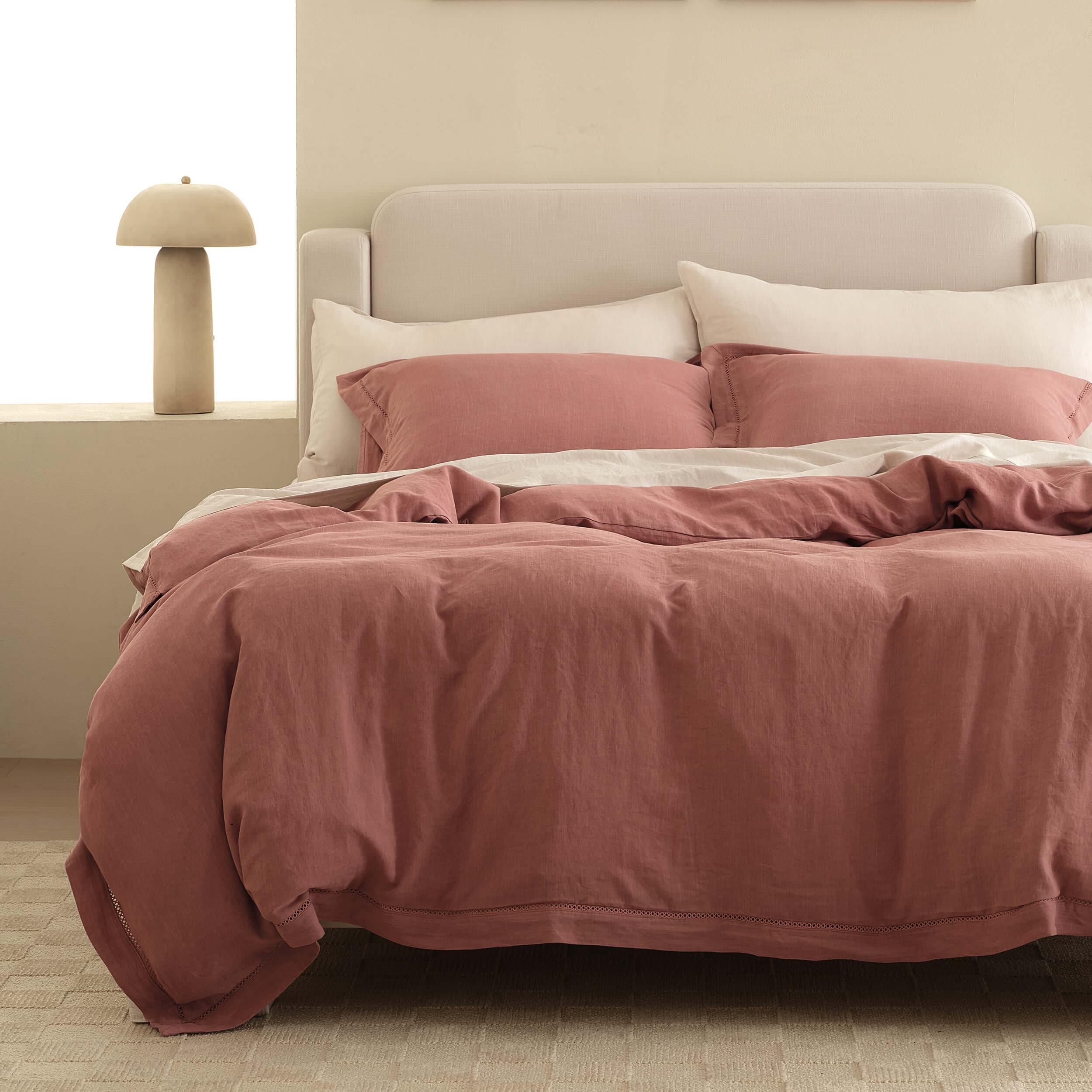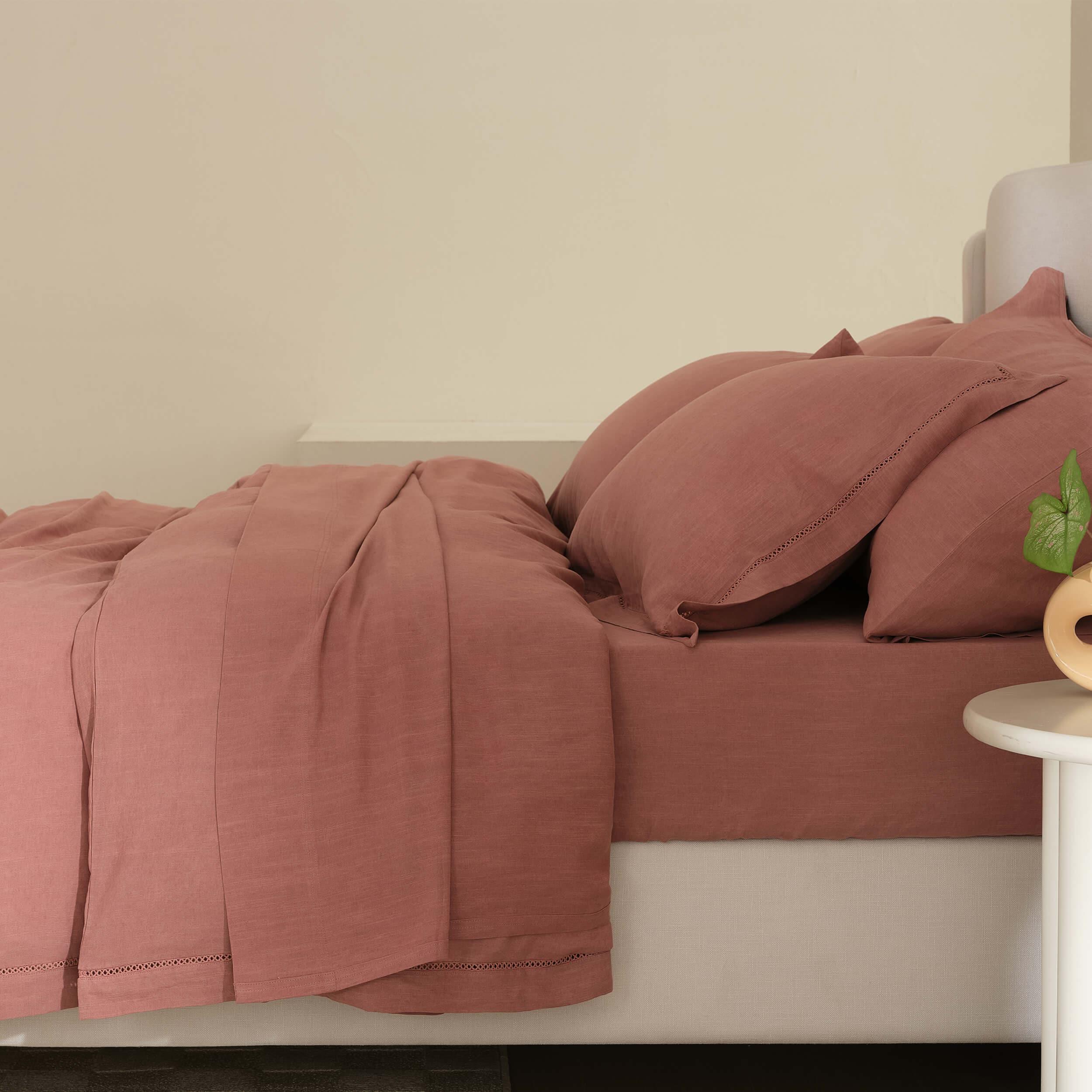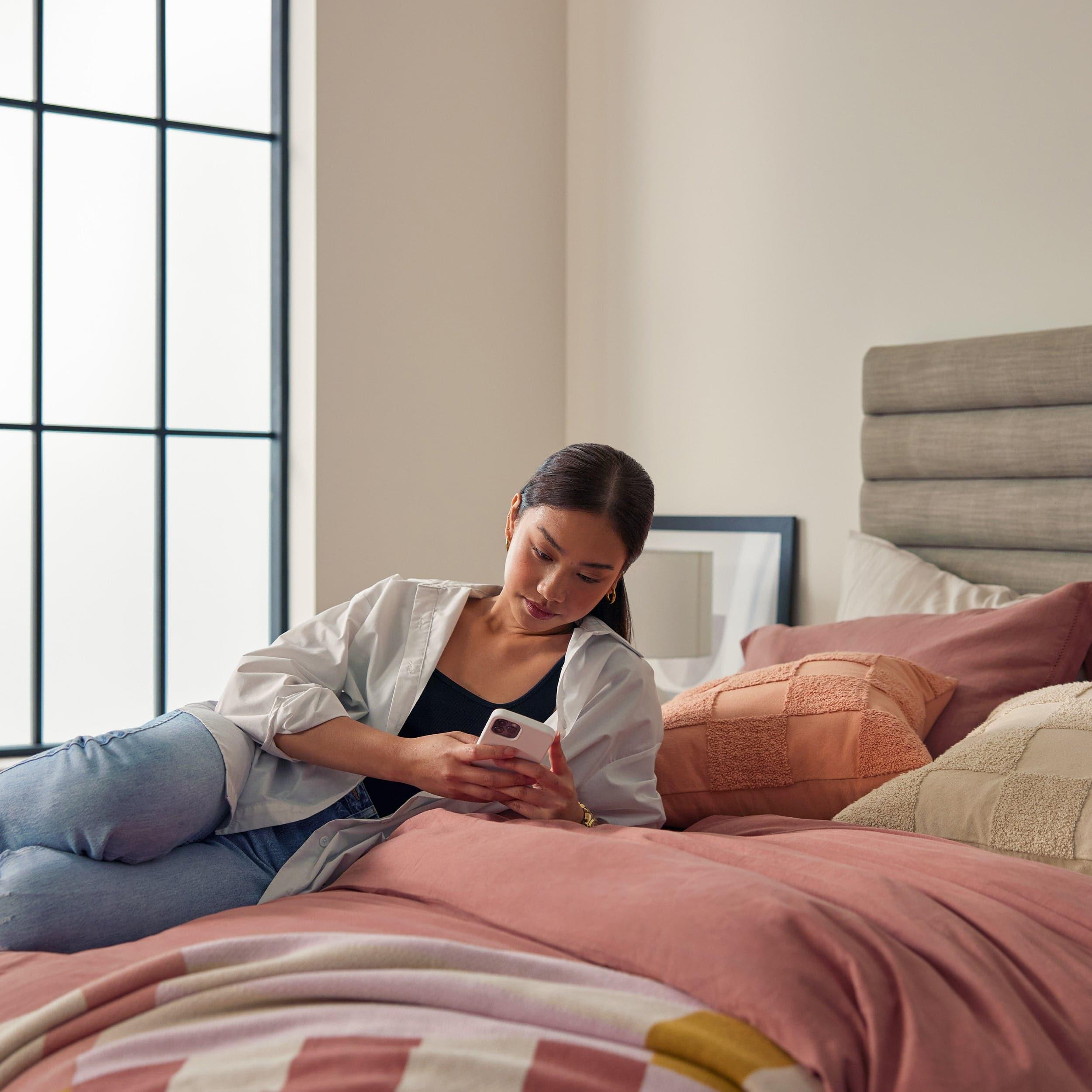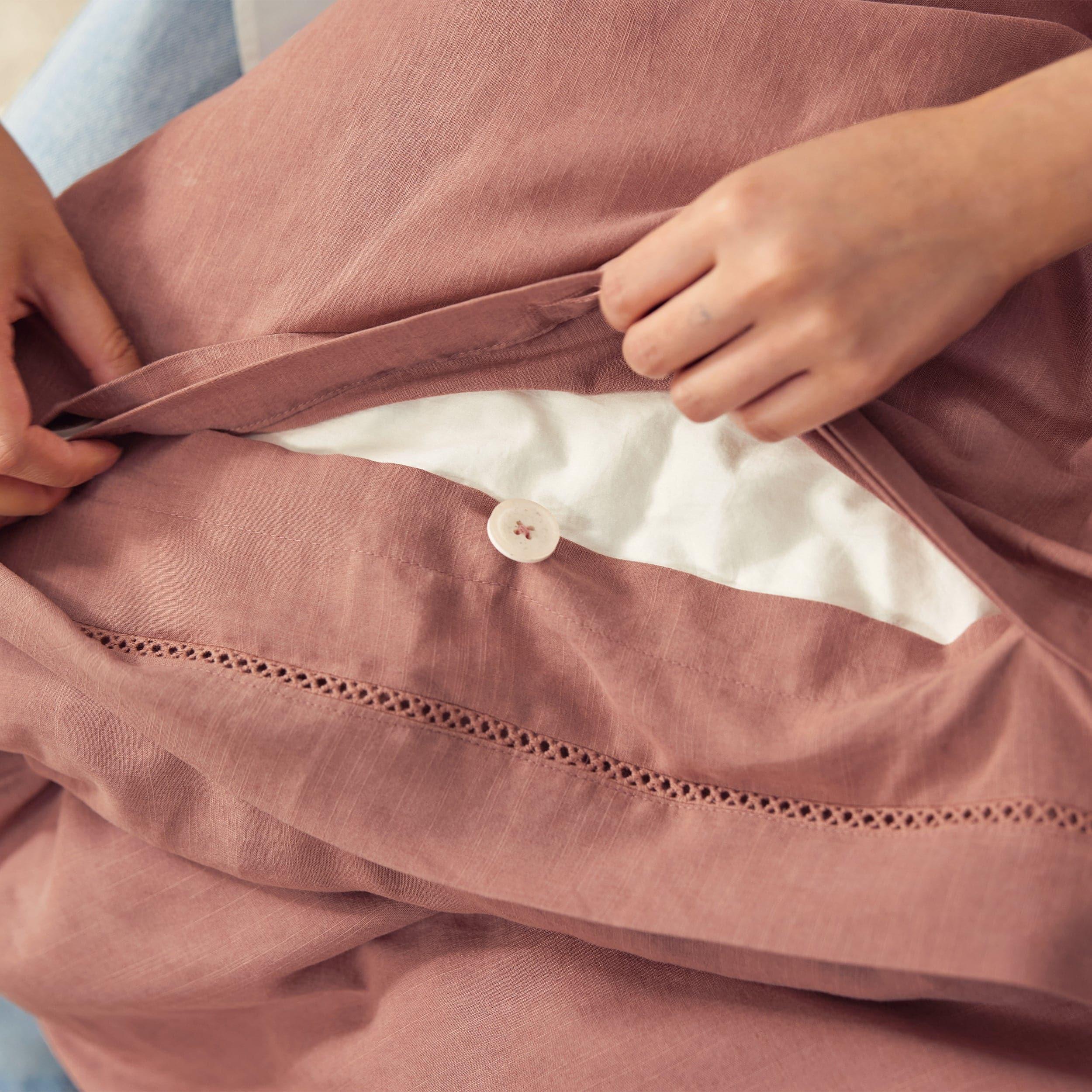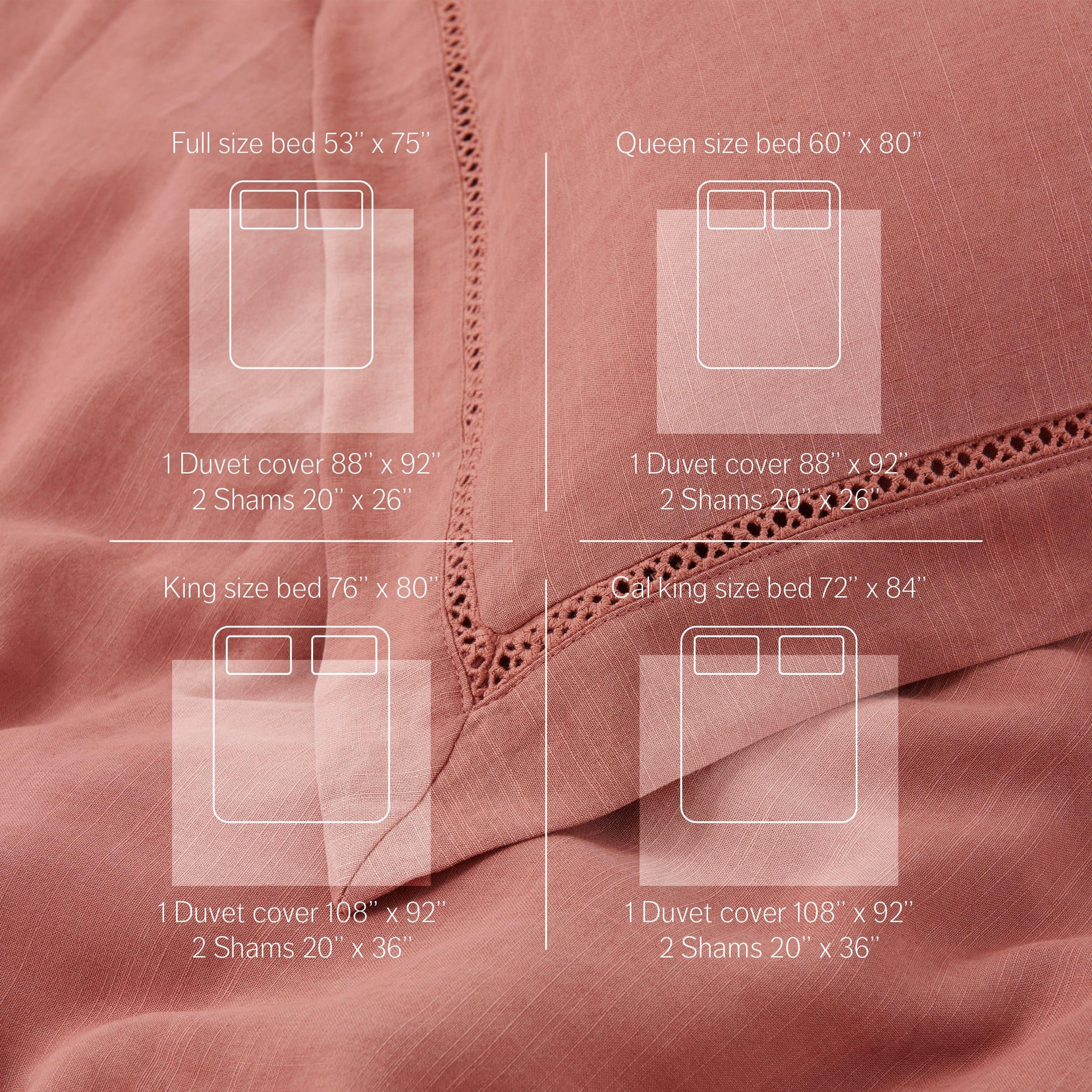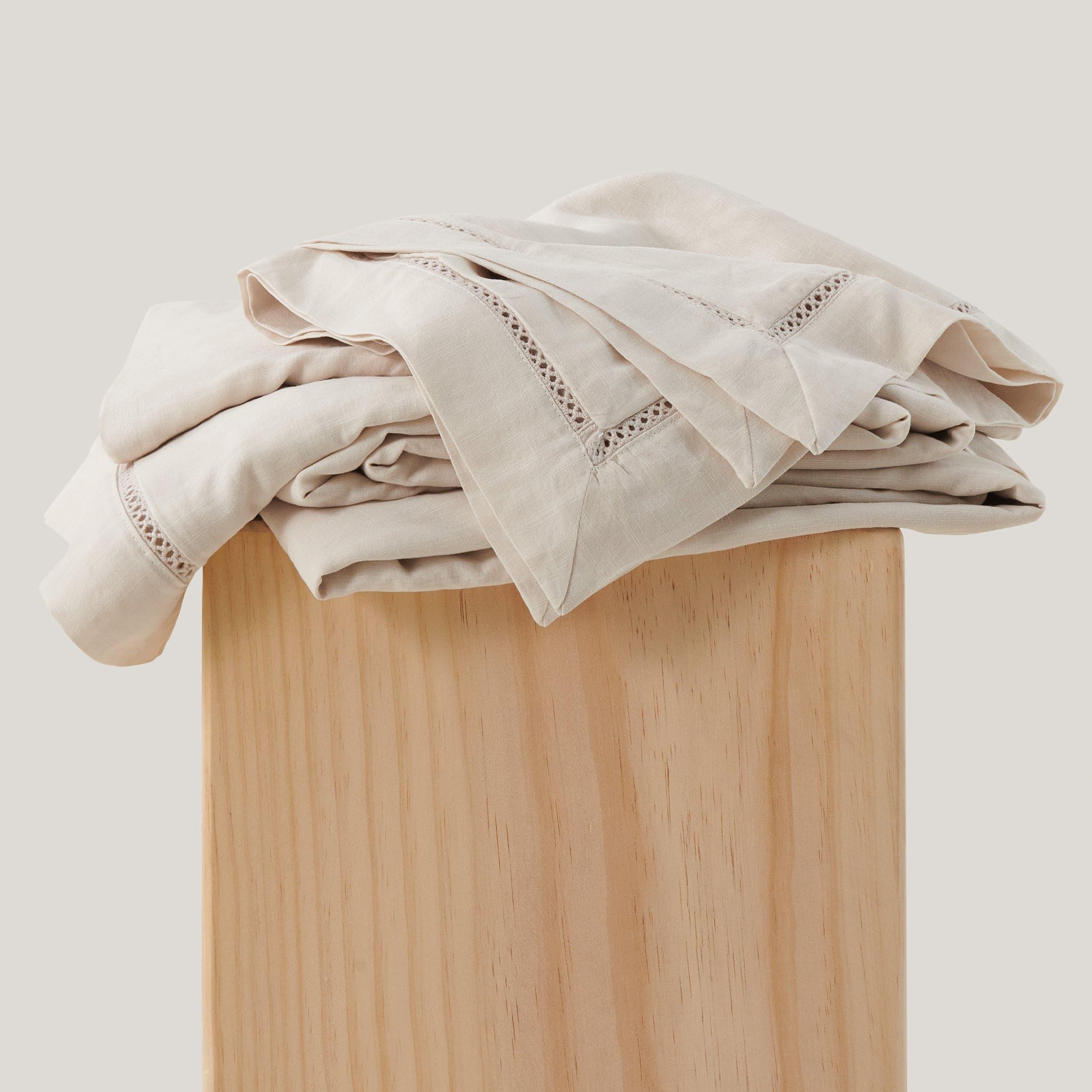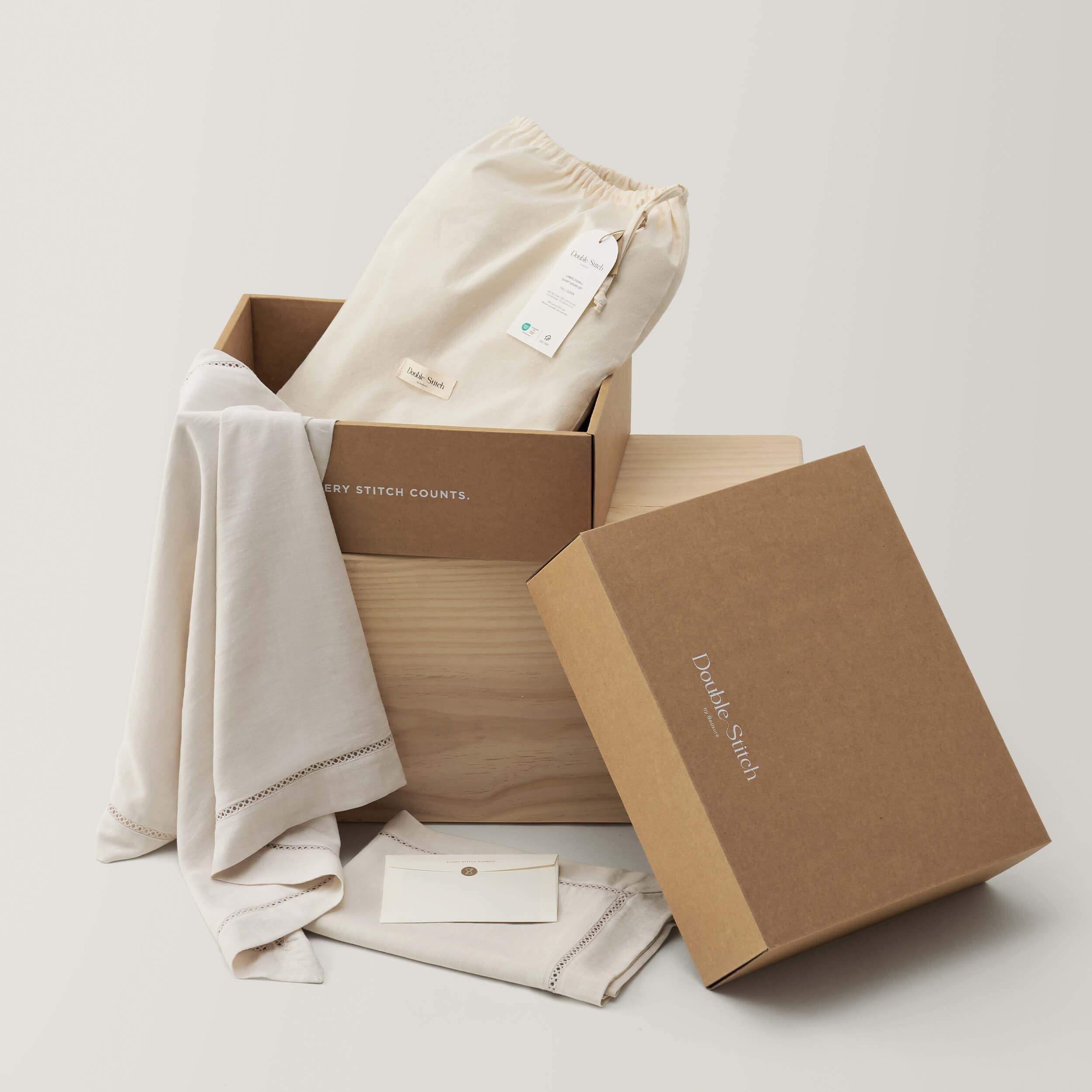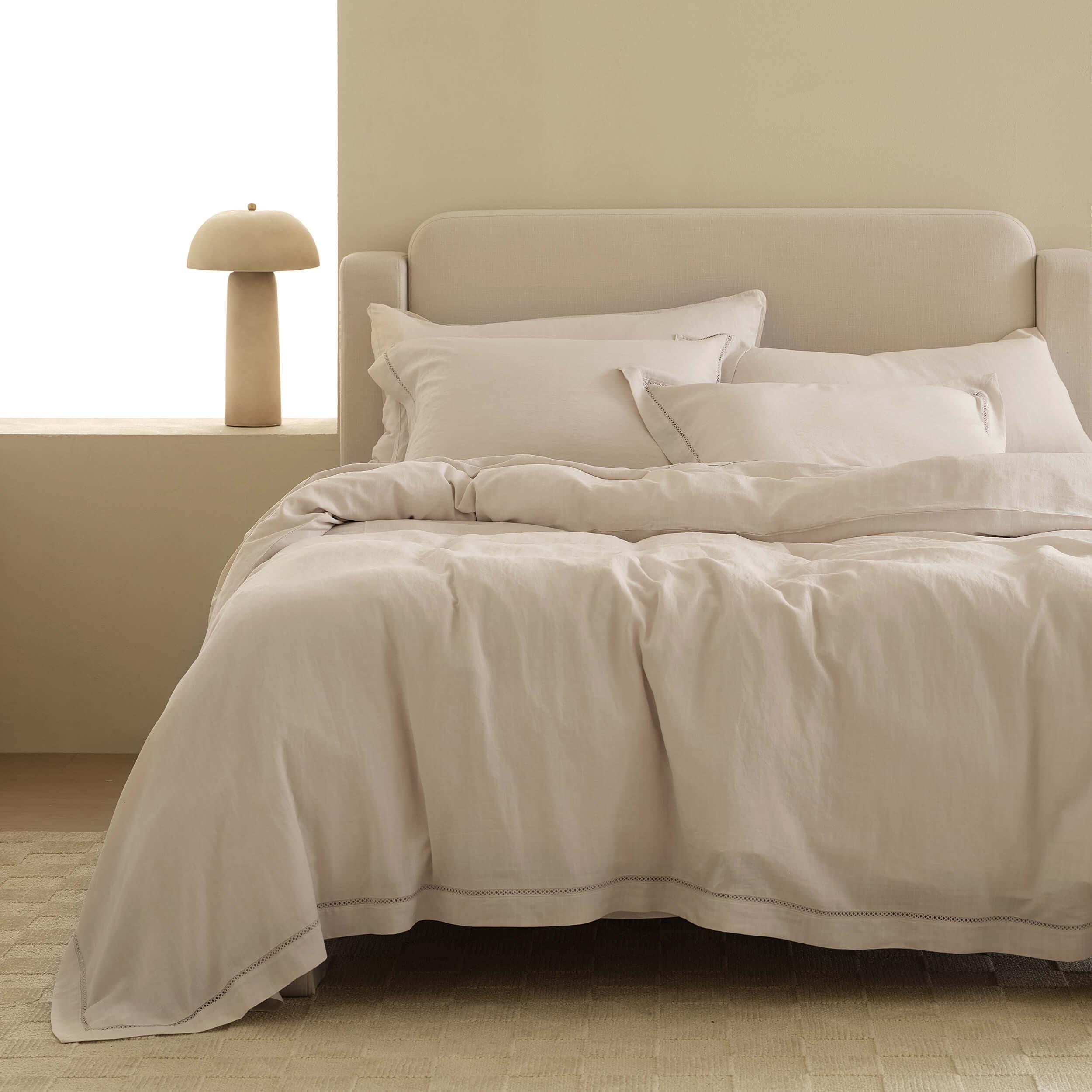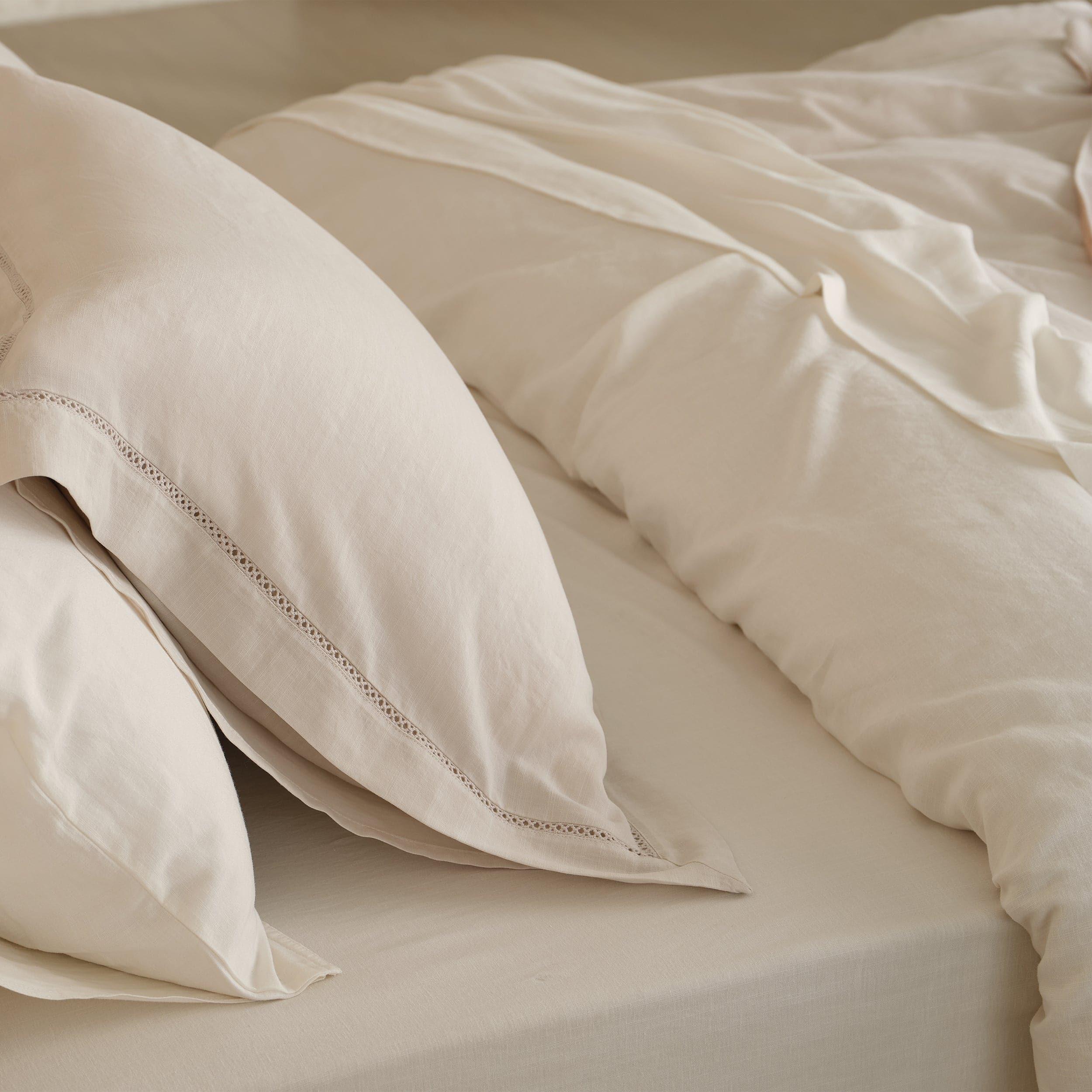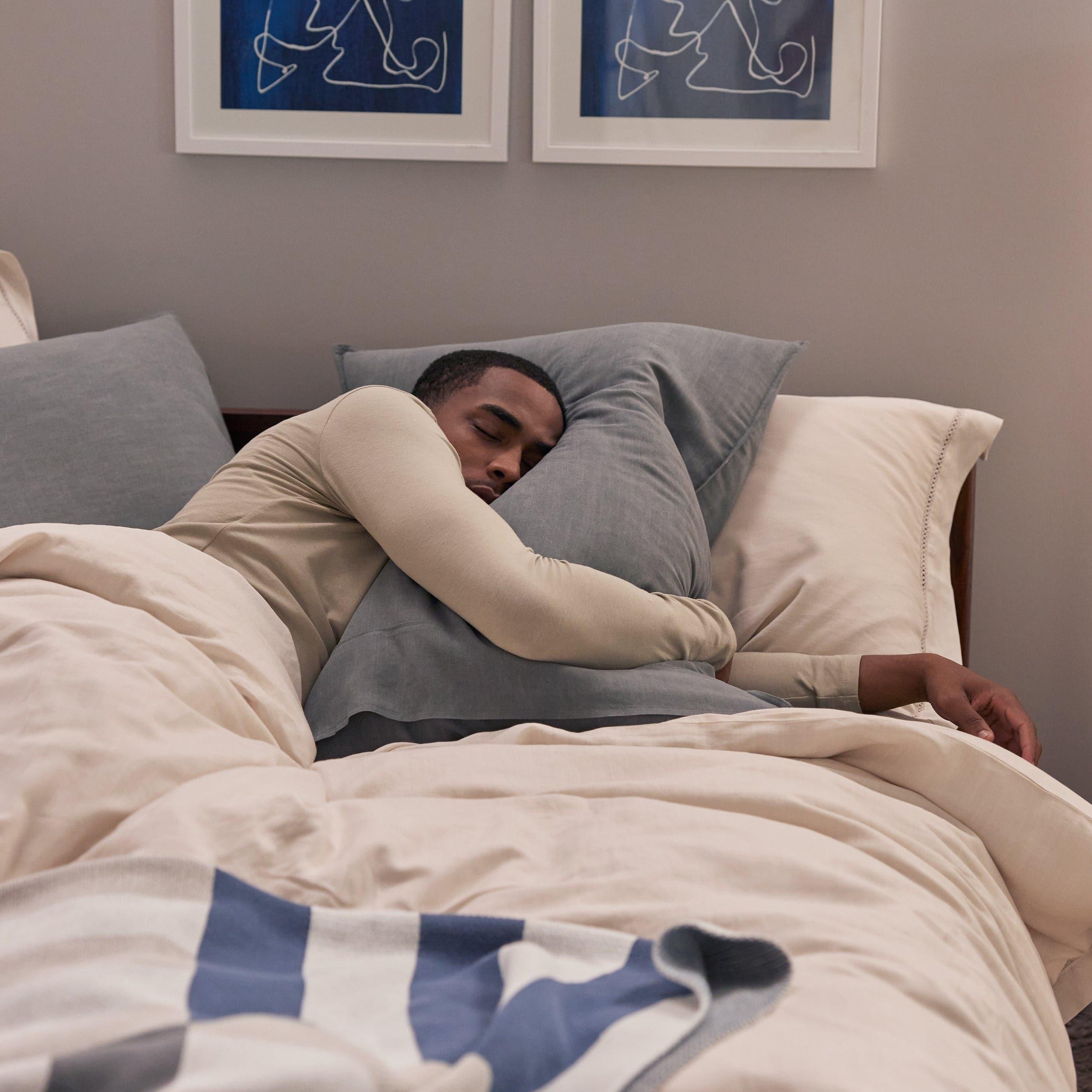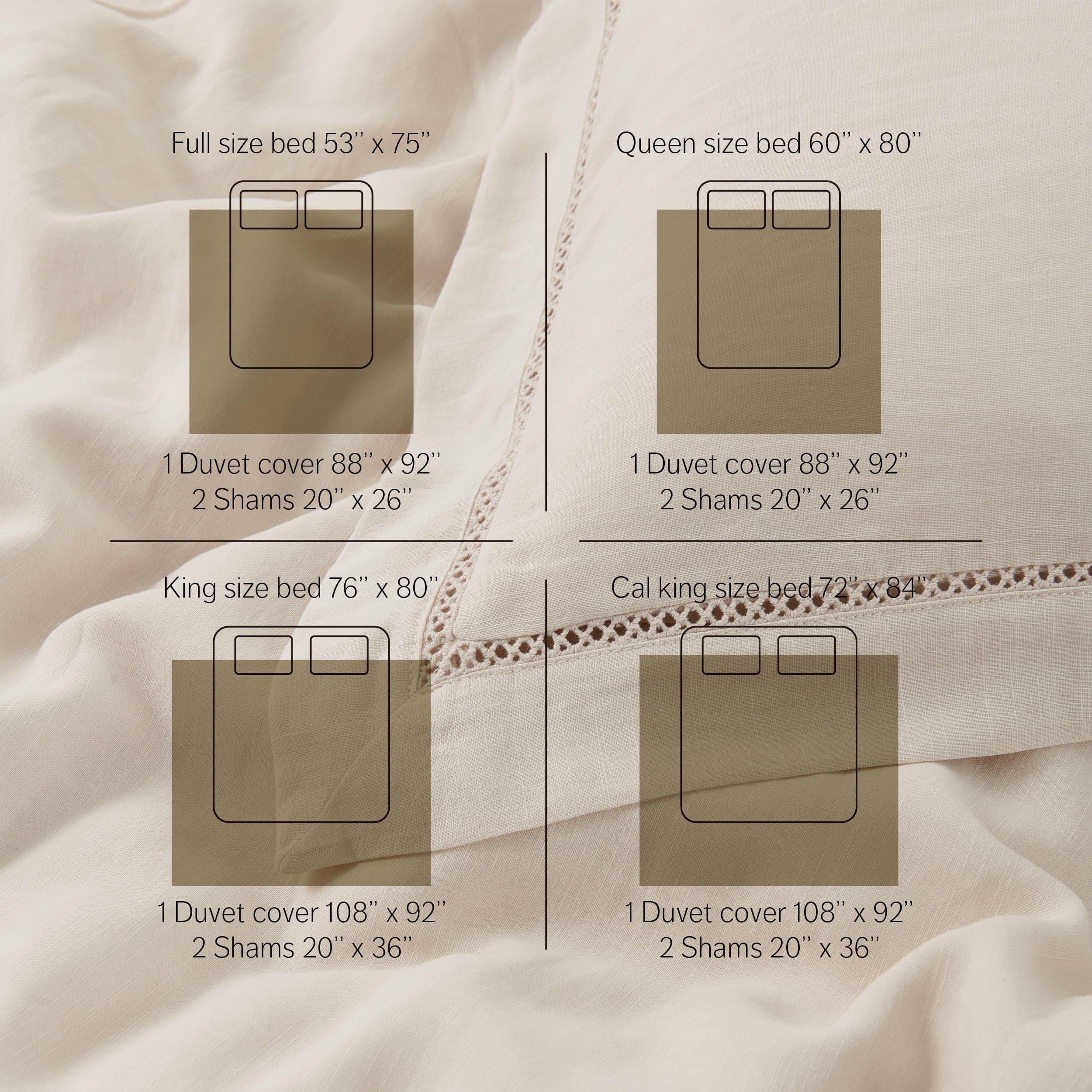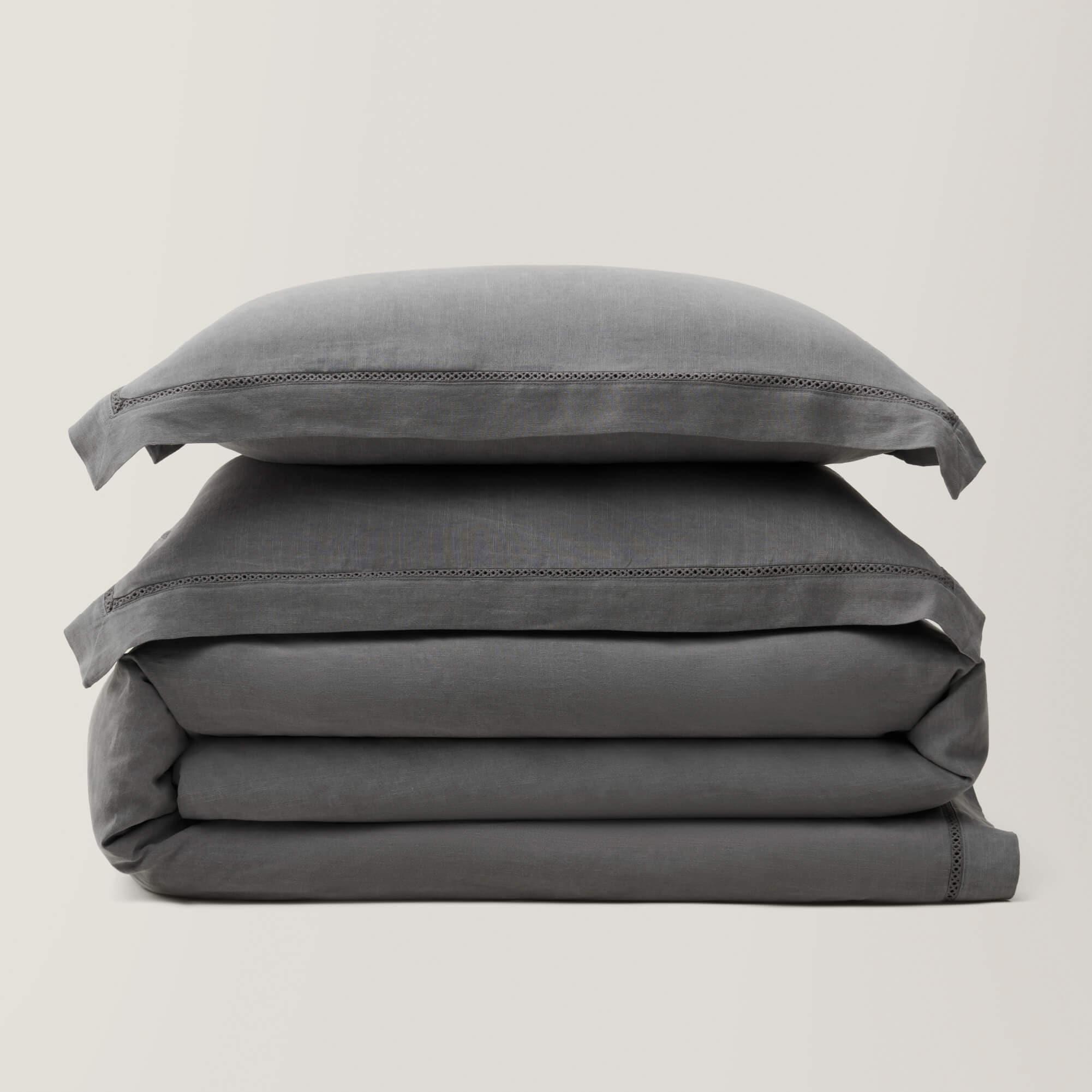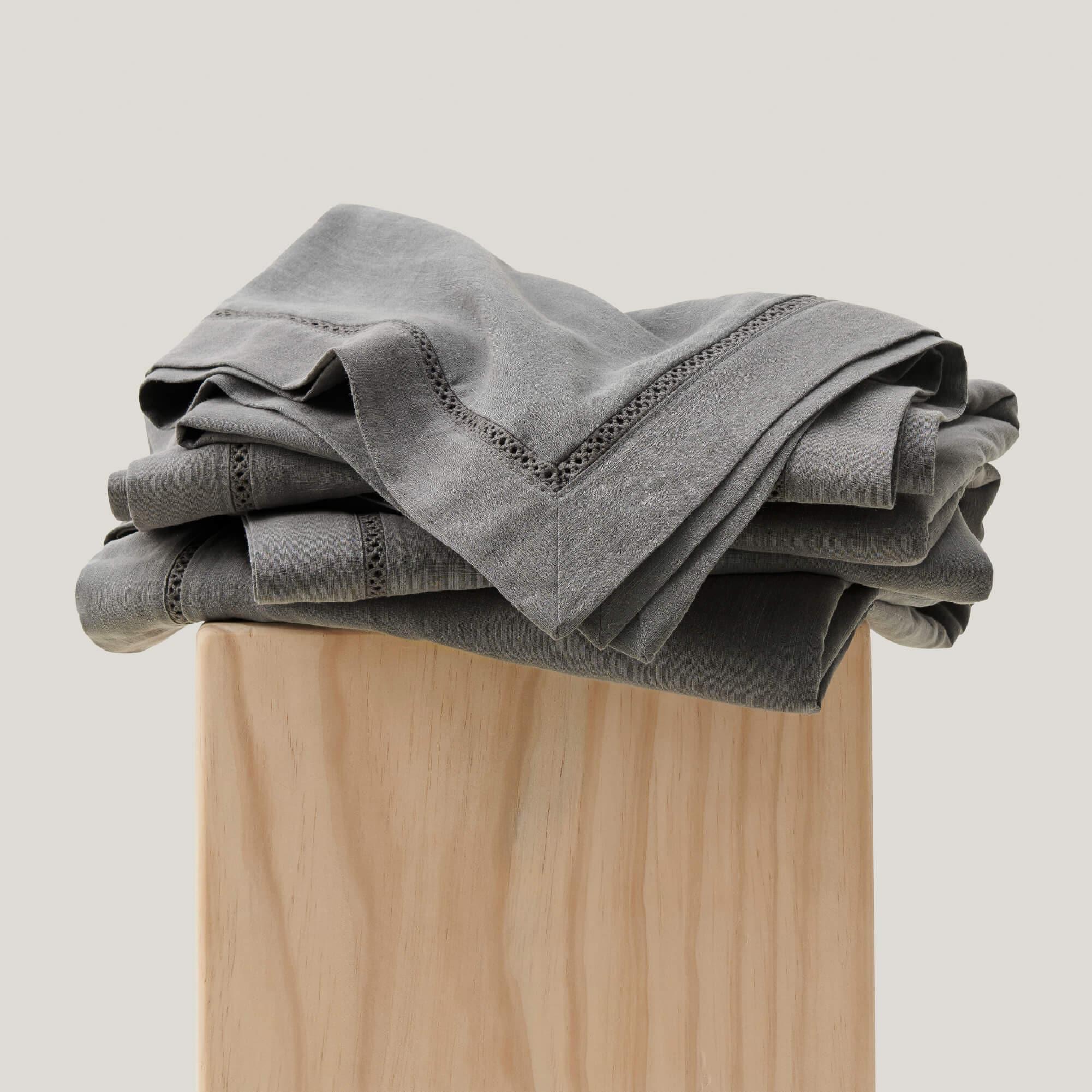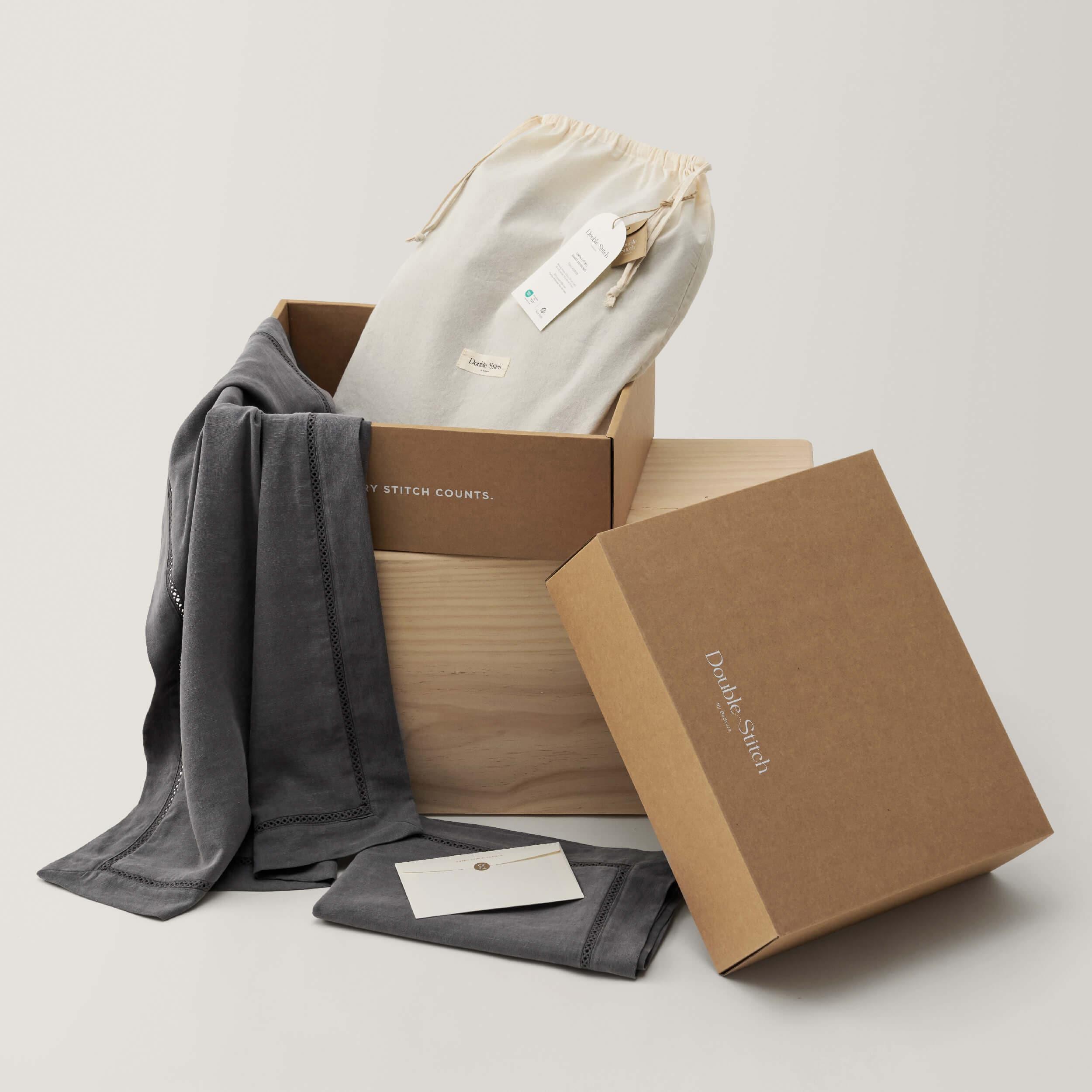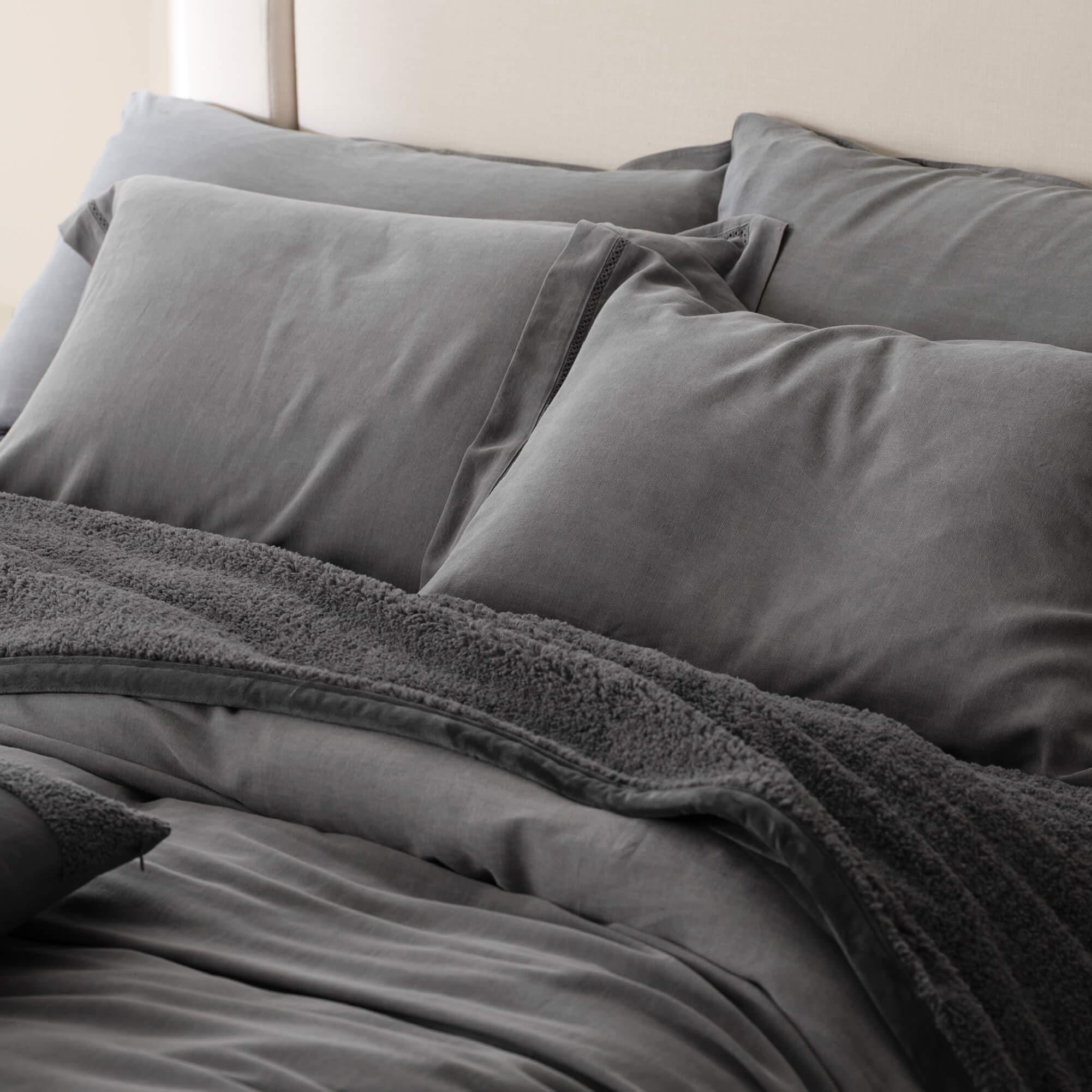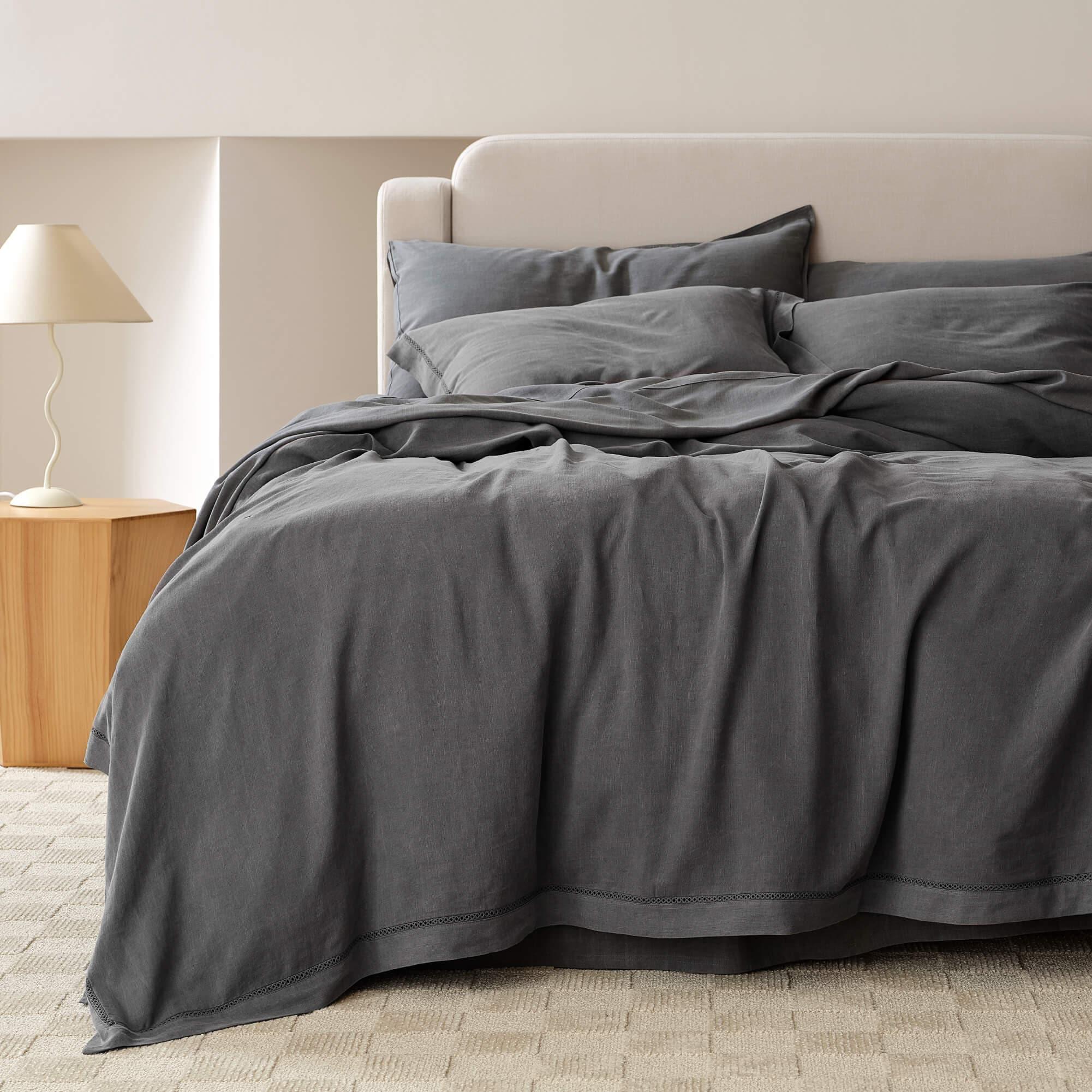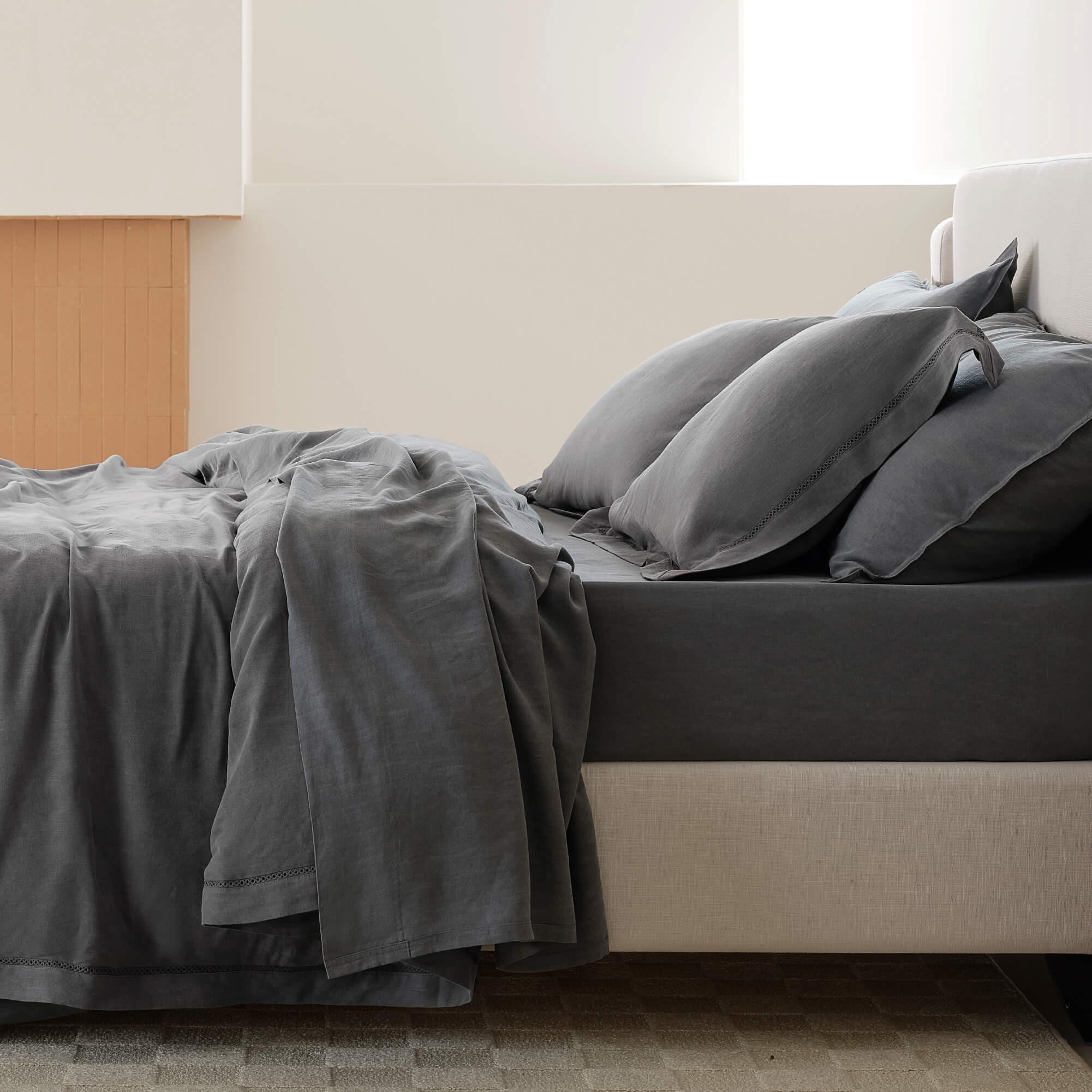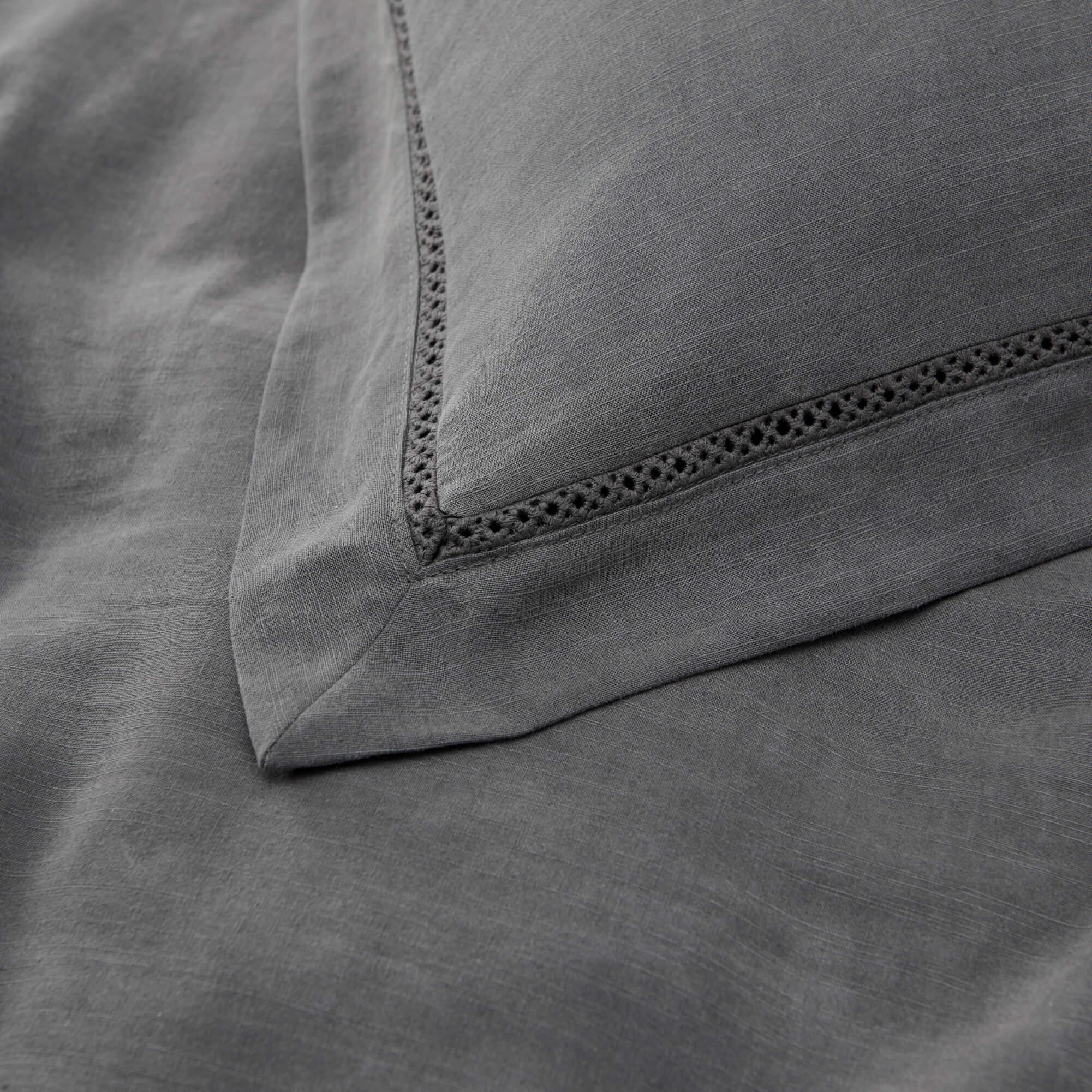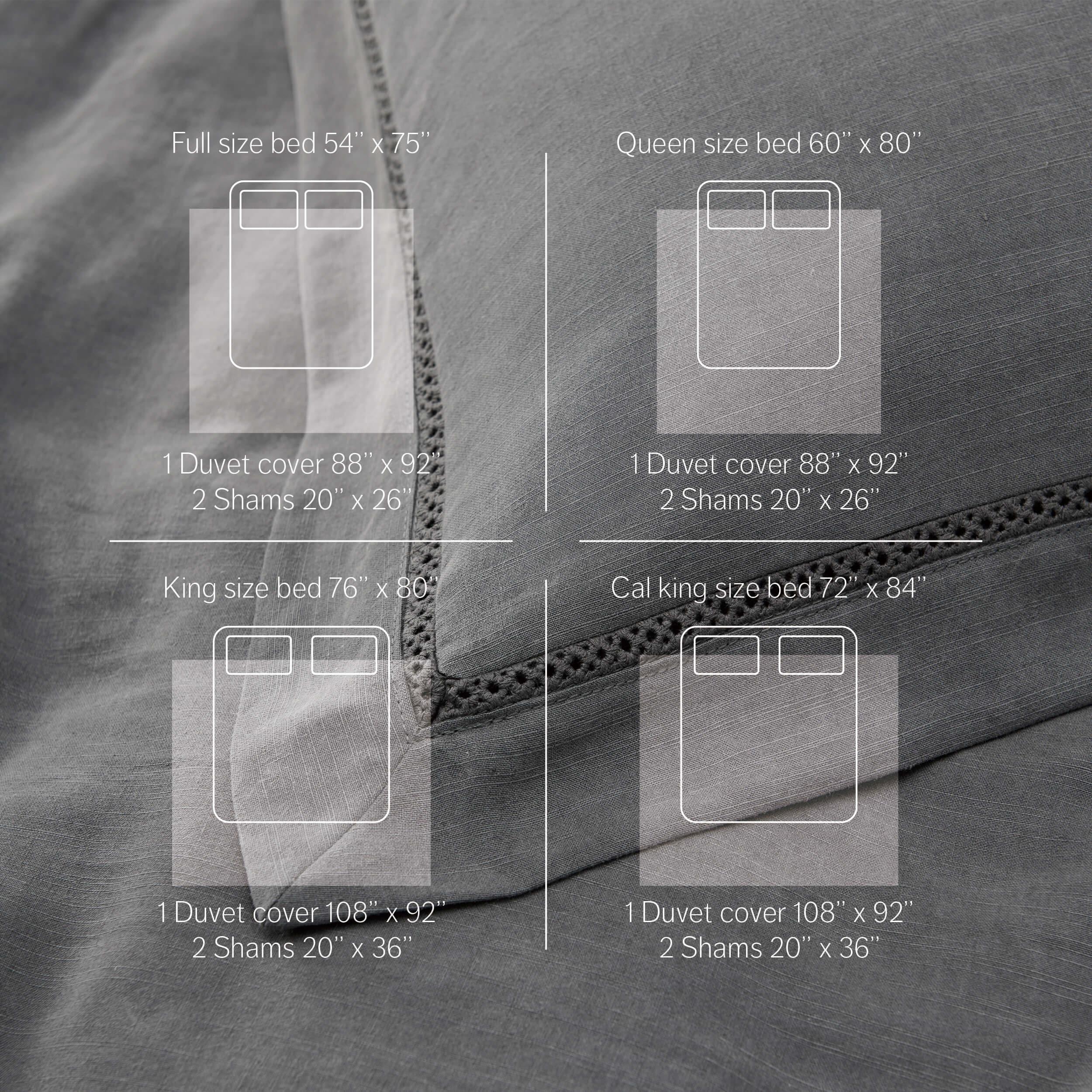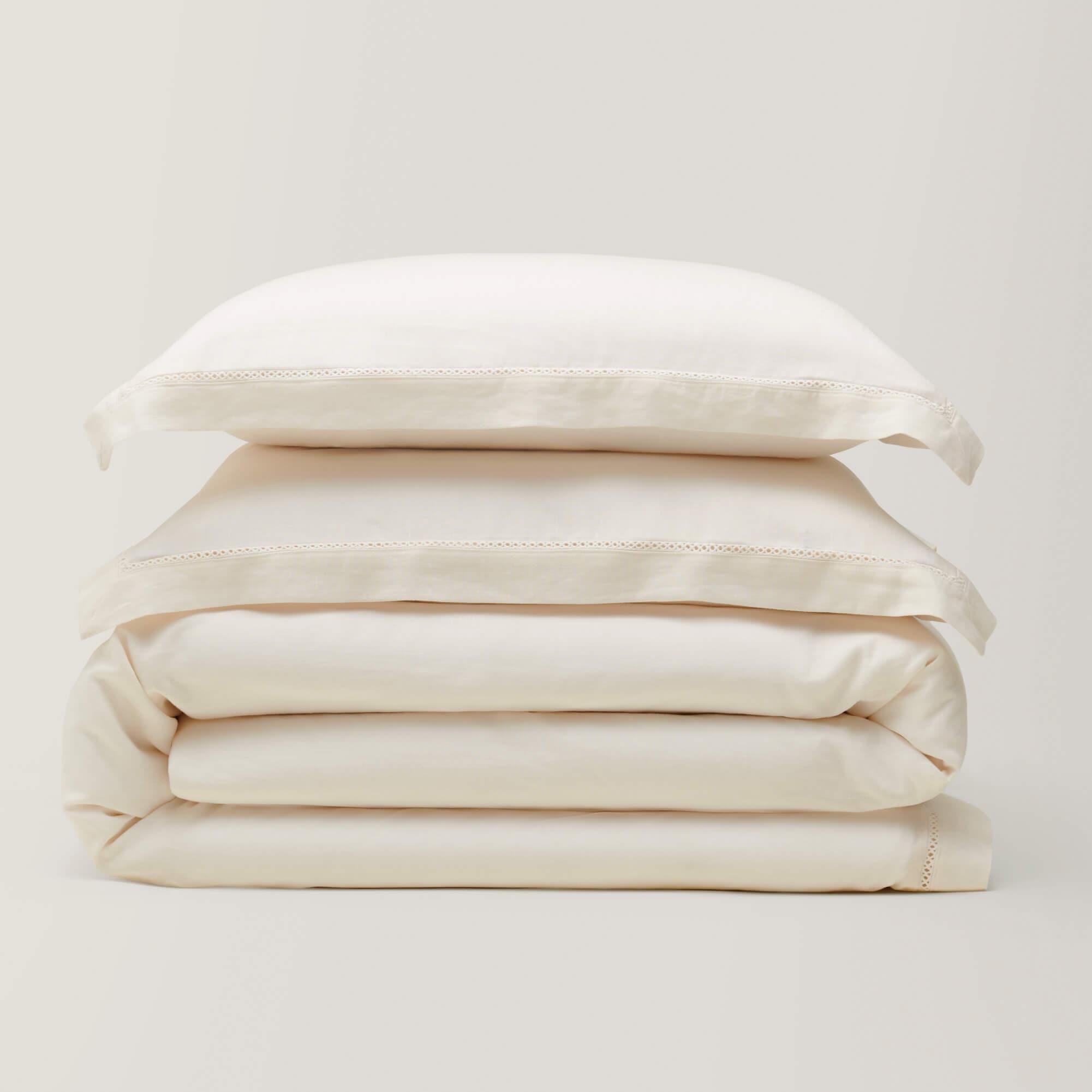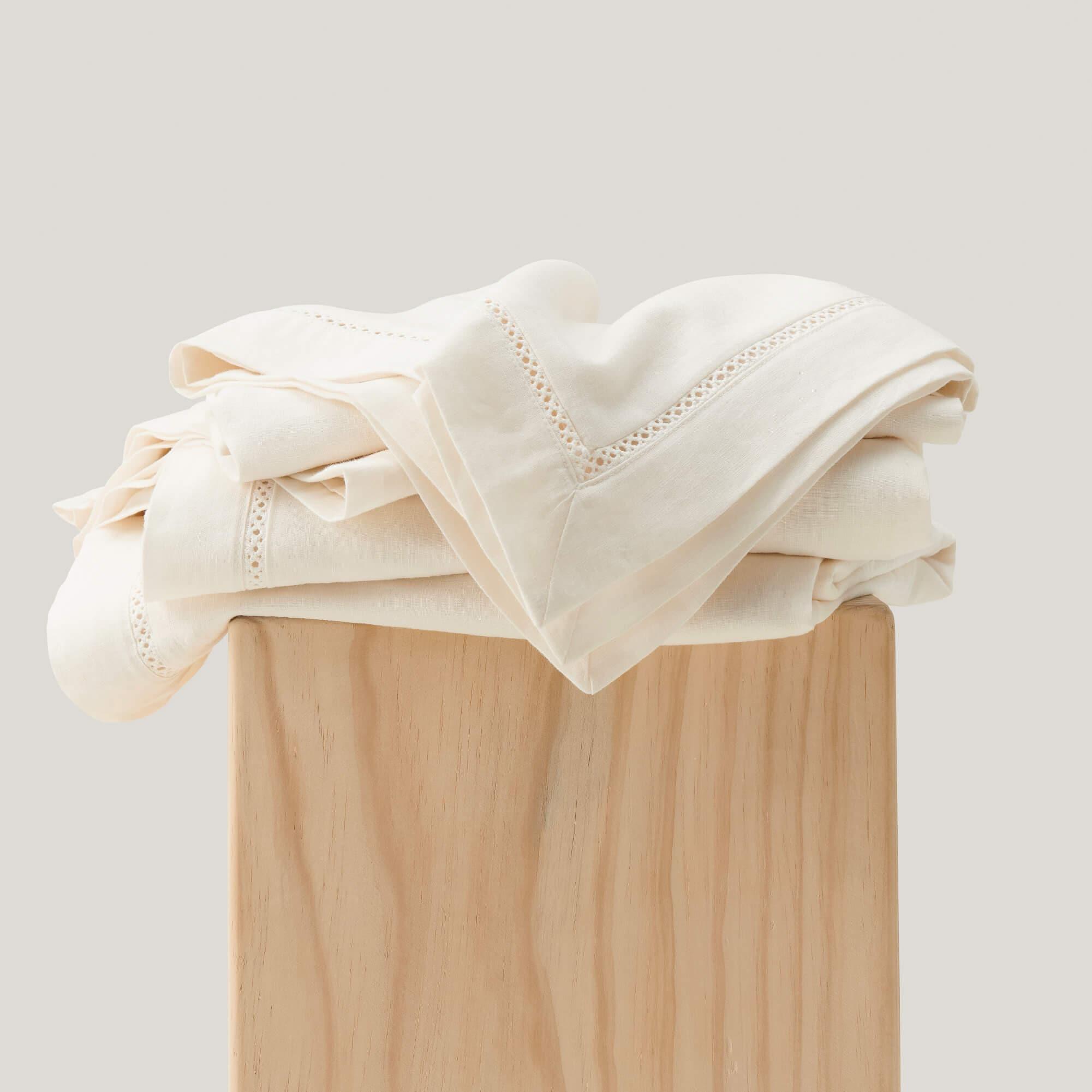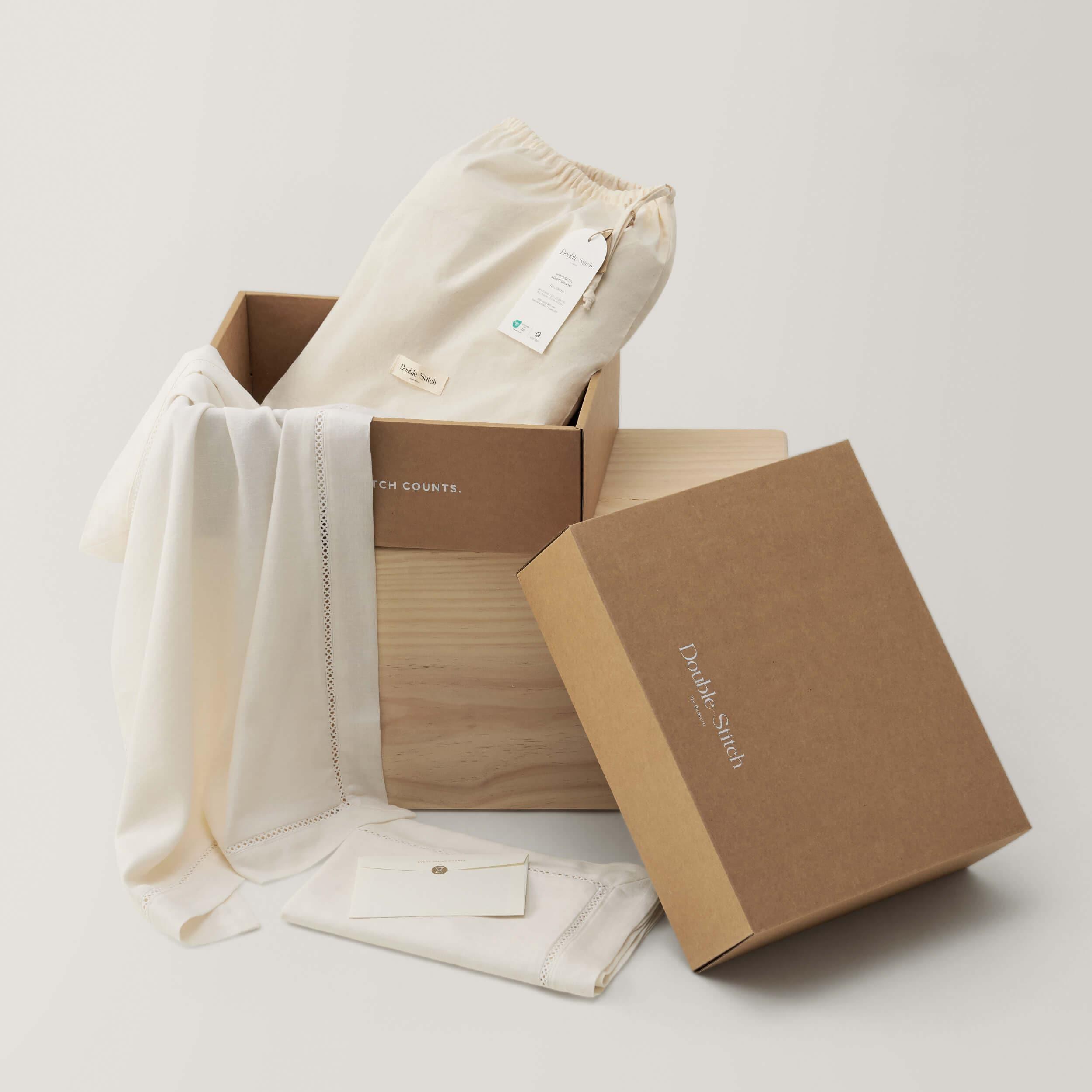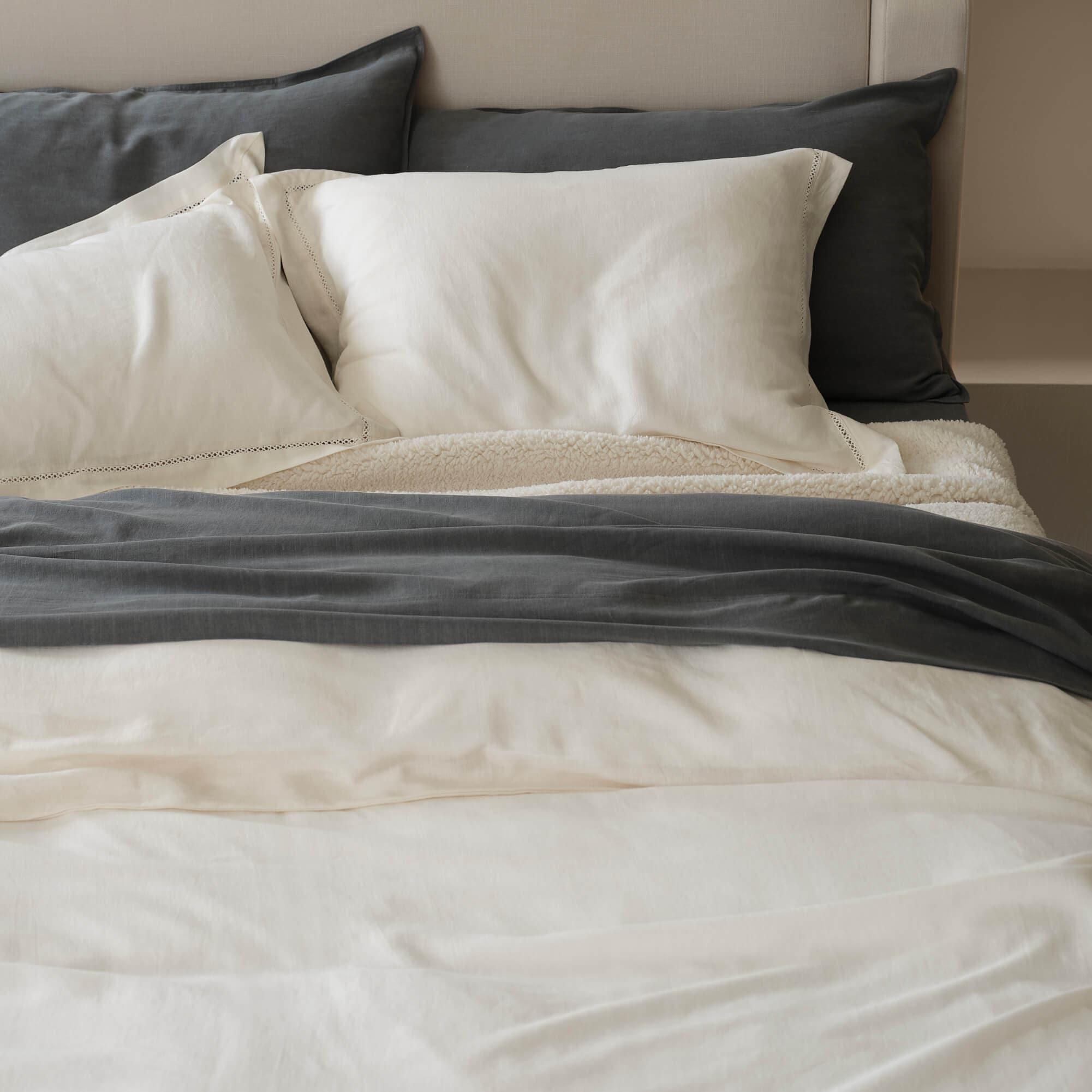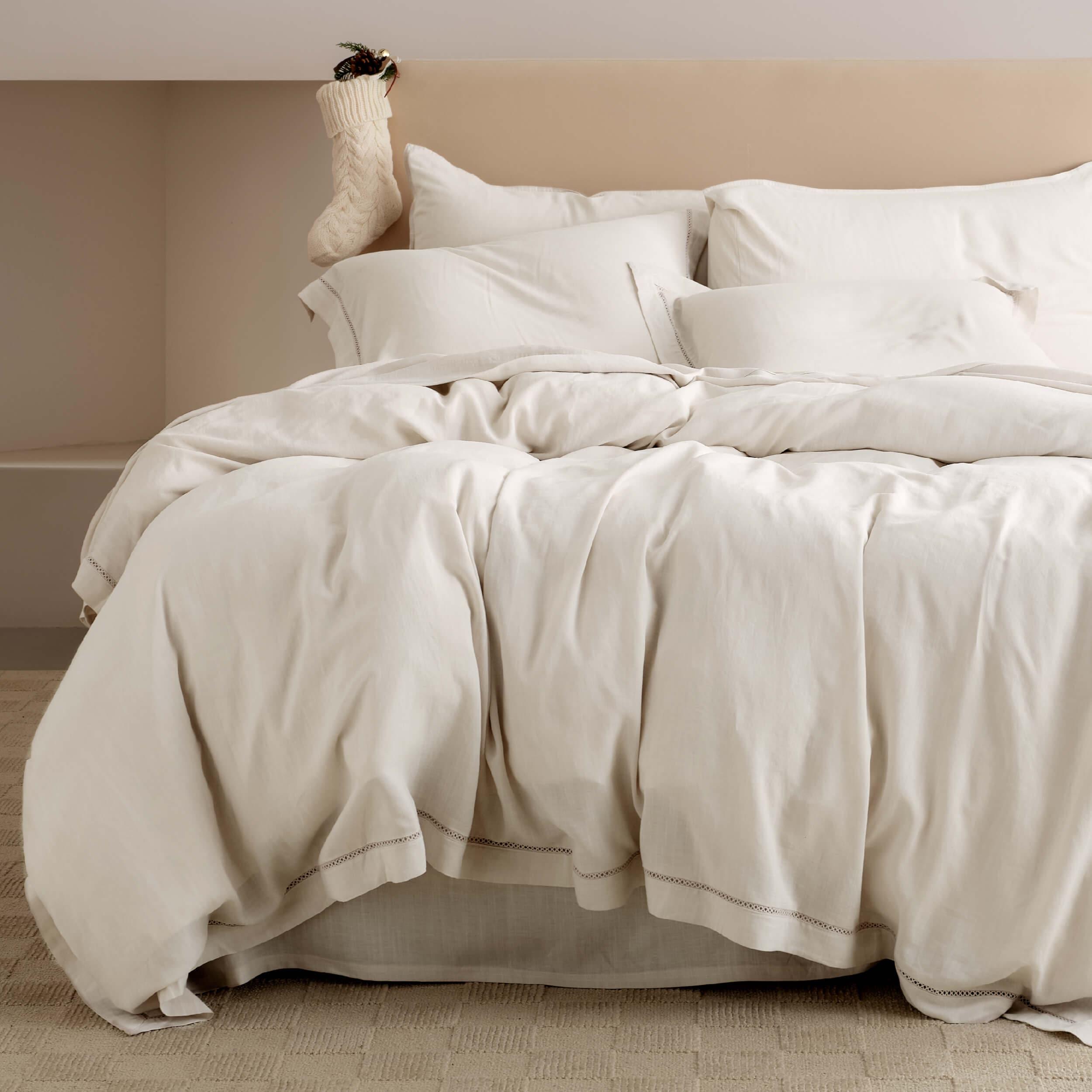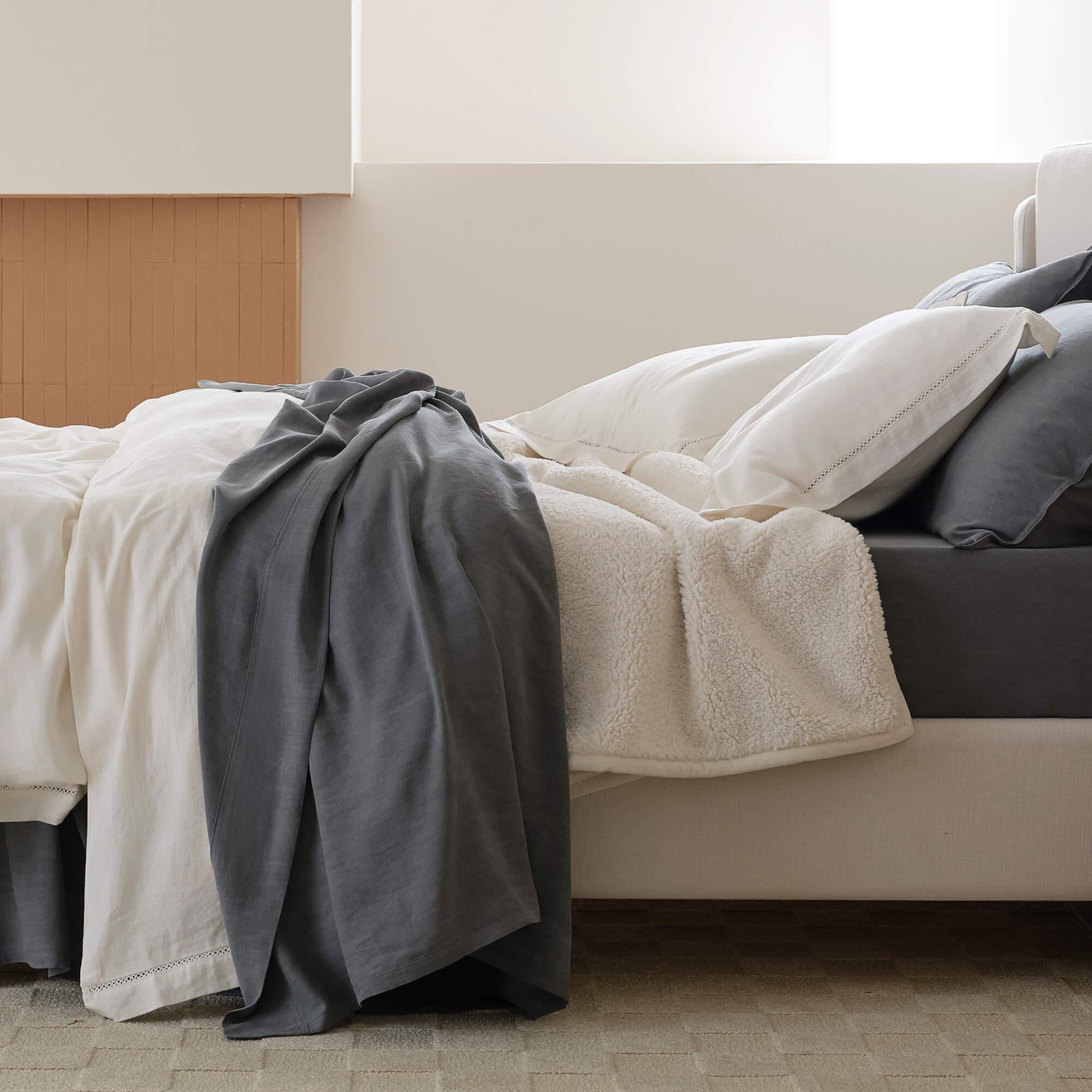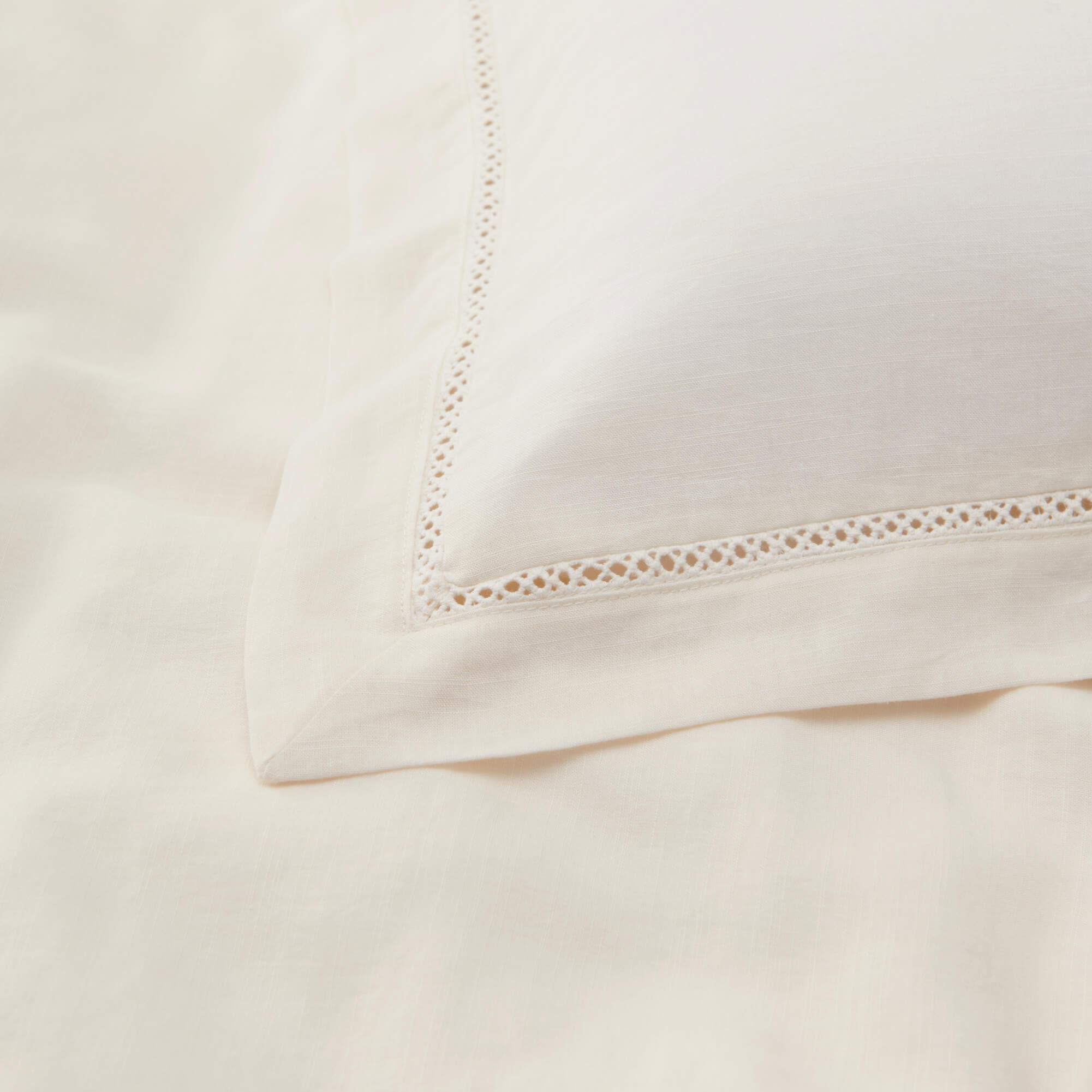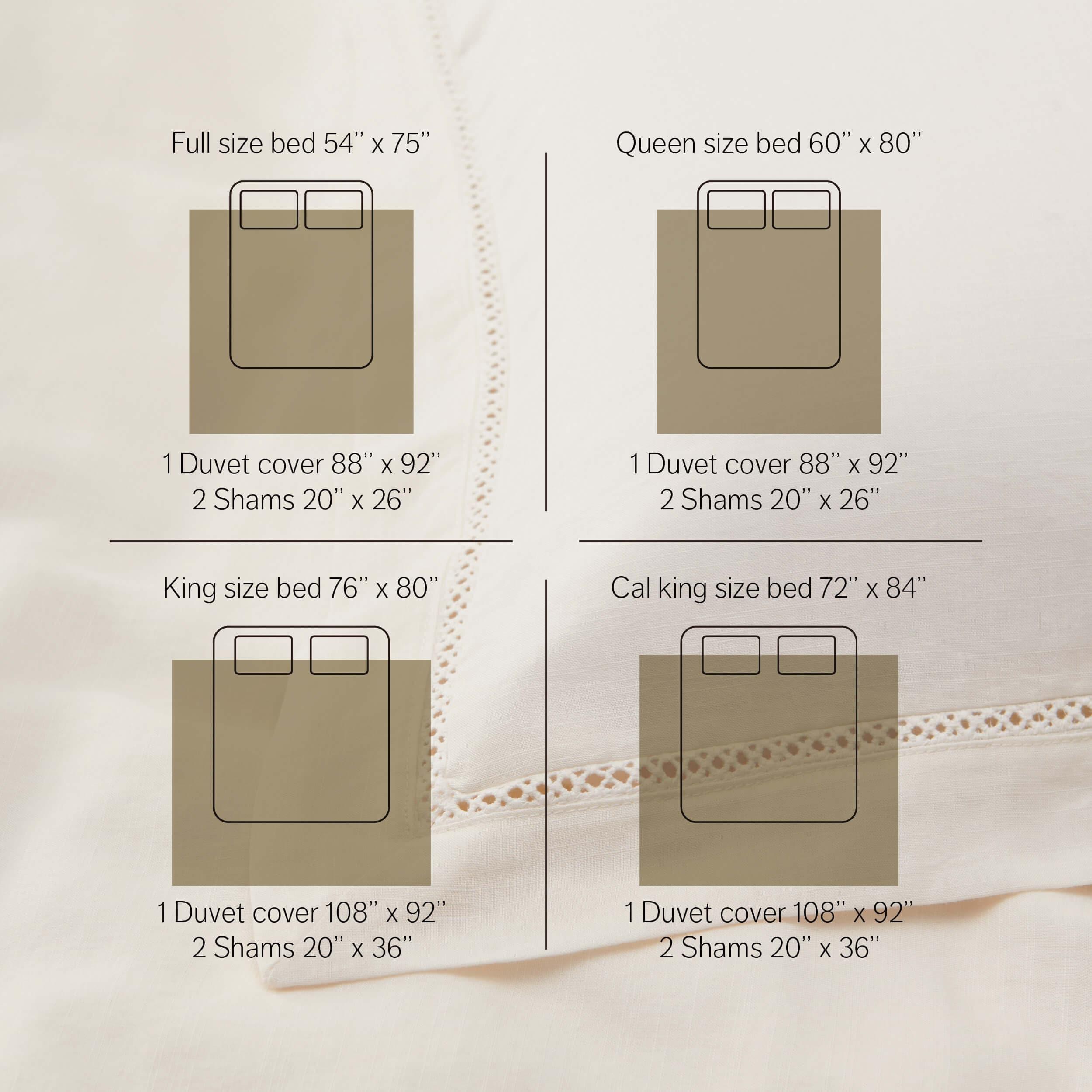 Linen Lyocell Duvet Cover Set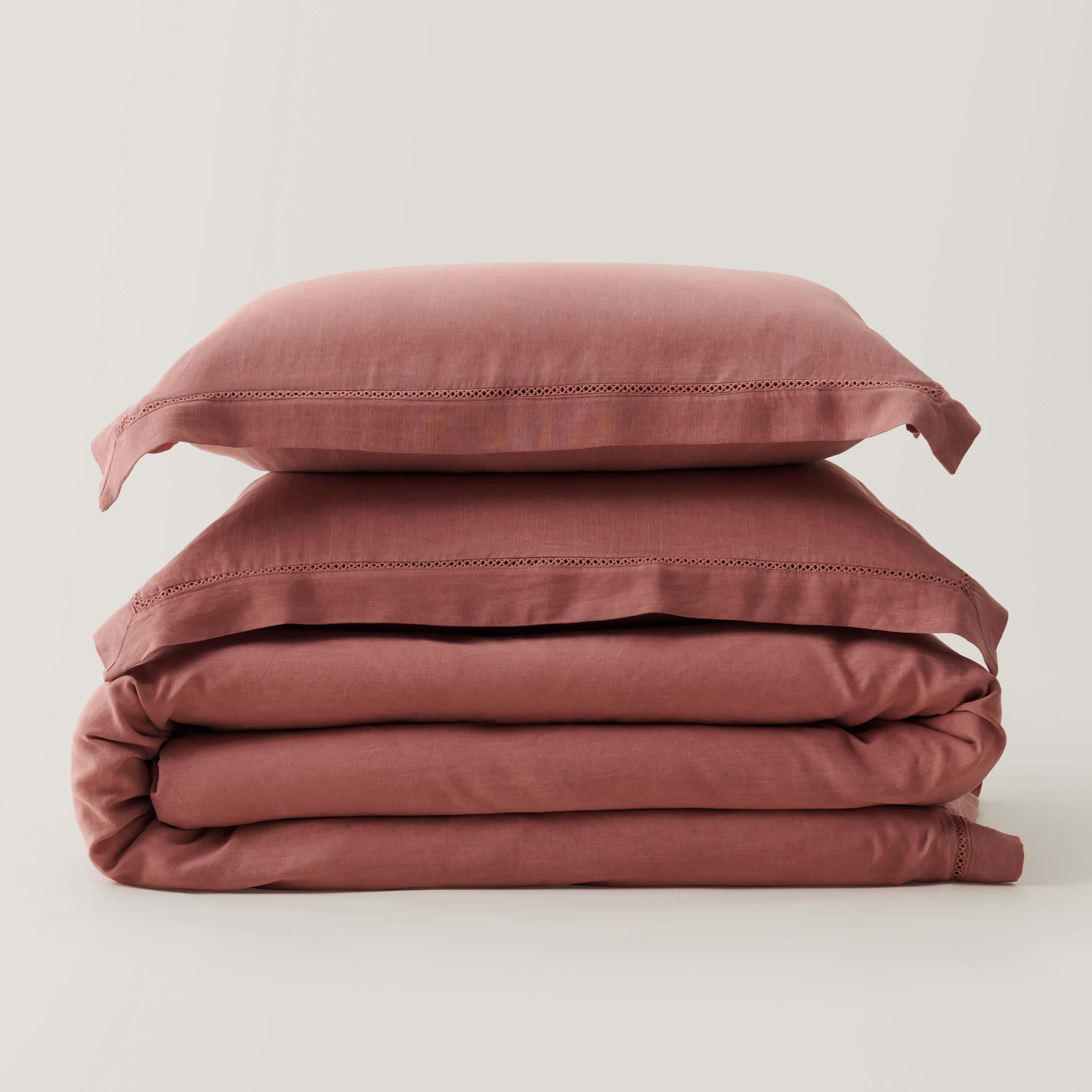 Our exclusive Linen Lyocell Blend is the linen you know and love—but better—for a truly luxurious look and feel.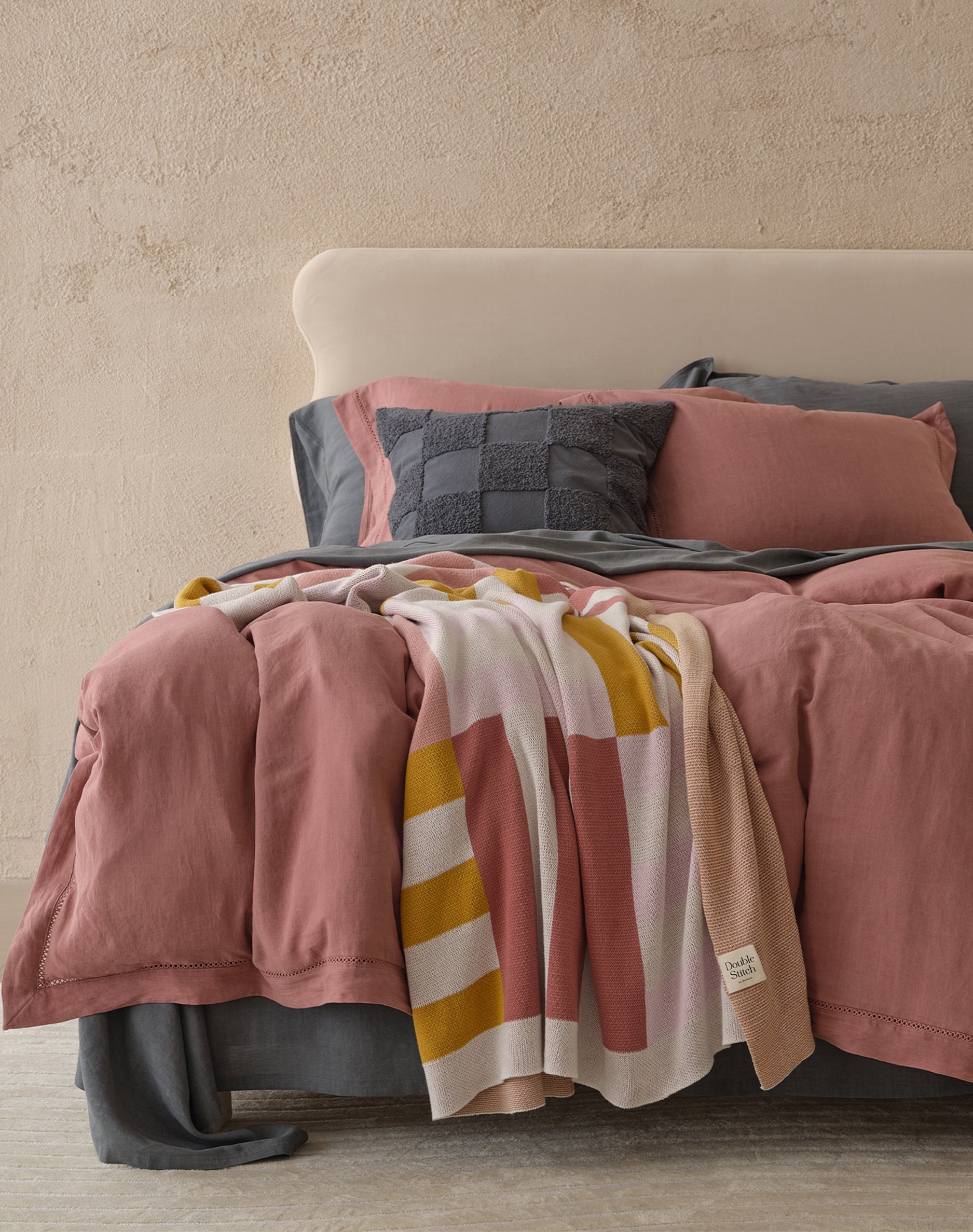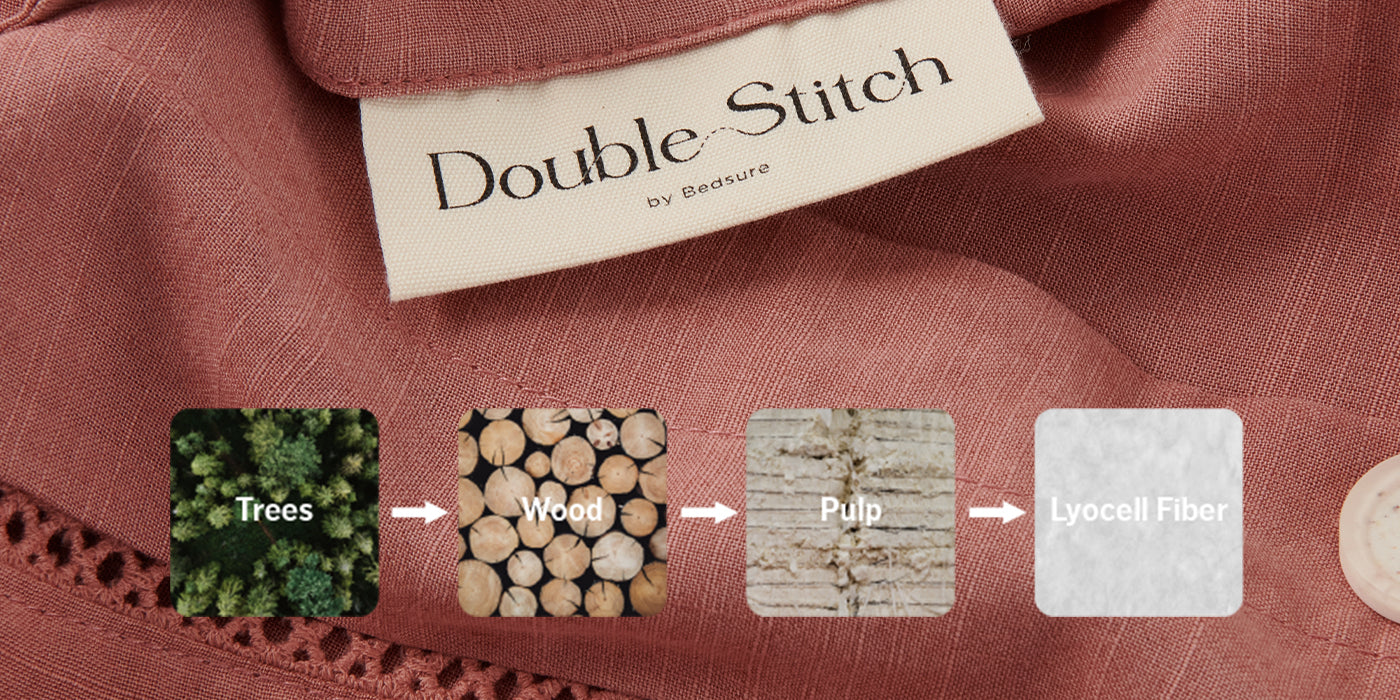 Sustainable production
The material is sourced from nature with the earth in mind. Biodegradable, no waste, no undue impact.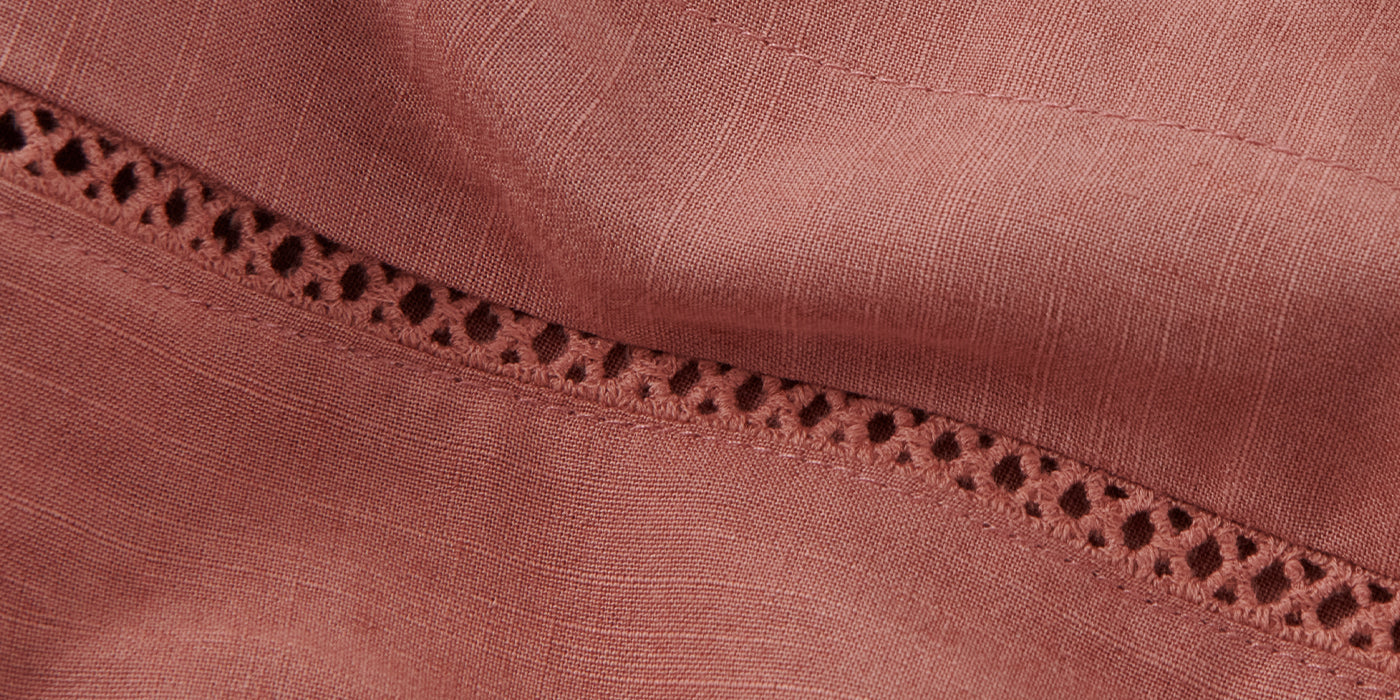 Timeless craftsmanship
Designed with attention to details. Your duvet cover is surrounded by a round of delicate inset trim, giving your bedroom a timeless feel all year round.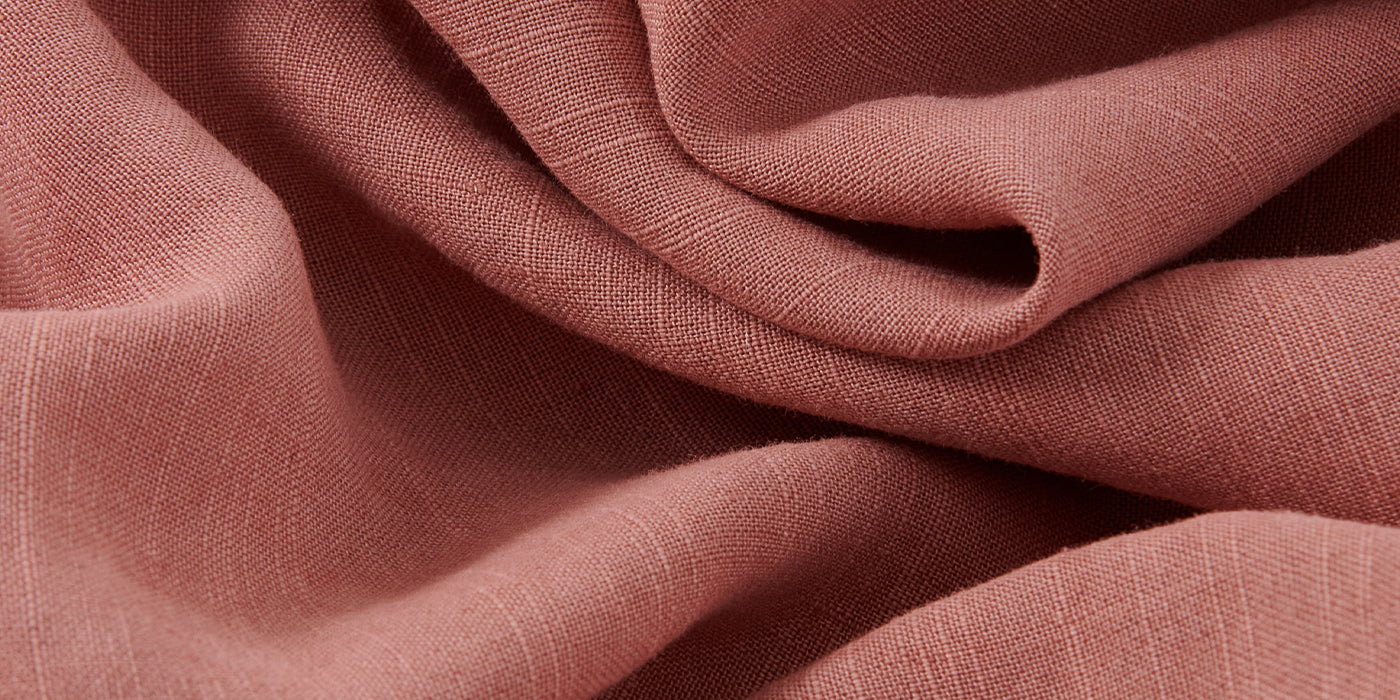 Signature vintage chic
Using a superior finishing process and innovative sand washed technique, which takes more steps and sweat to get the vintage-faded look and soft hand feel.
Moisture-wicking
Infused with the cooling & breathable features from 80% lyocell and 20% flax linen, it's another level of comfort especially for hot sleepers.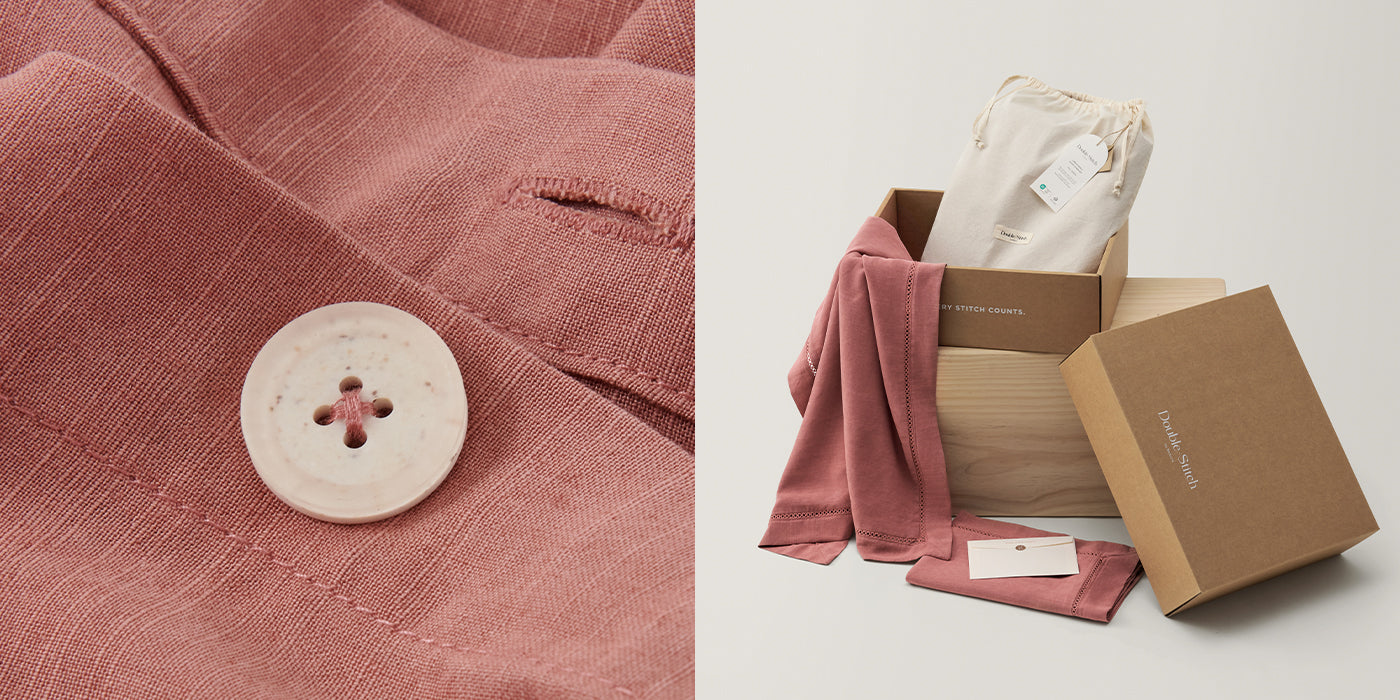 Brand promise
We ditched the zipper and replaced it with recycled shell buttons instead. FSC-Certified packaging for more sustainabiIity inside and out.
FAQs that you may find helpful
Can I use the product directly or should I wash it first?

You can use the product directly before washing, but we recommend washing the set before first use.

How can I take better care of this set?

DO:
- Machine-wash at cold or a low temperature (maximum 86°F).
- Select the wool wash cycle or delicates cycle on your washing machine.
- Use eco-friendly wool wash detergent or biodegradable detergent.
- Tumble dry at the lowest temperature if necessary.

DON'T:
- Expose your Lyocell pieces to high temperatures.
- Use bleach, softeners, or harsh stain removers.
- Add any hard fabric or materials with zippers or colors.
- Dry clean the product.
- Wash too frequently.
Can I iron the product and how should I do it?

Lyocell fabric is wrinkle-resistant and does not require ironing. However, if you wish to iron it, you can choose a warm or synthetic setting on your iron and turn off the steam. Avoid using high heat and steam, as they can leave spots that may not come off until the next wash.

Our customer support is available 9am-6pm EST Monday to Saturday.
Average answer time: 24h
Double Linen Lyocell
Ideal for hot sleepers—
combining the moisture-wicking breathability of linen with natural Lyocell fibers.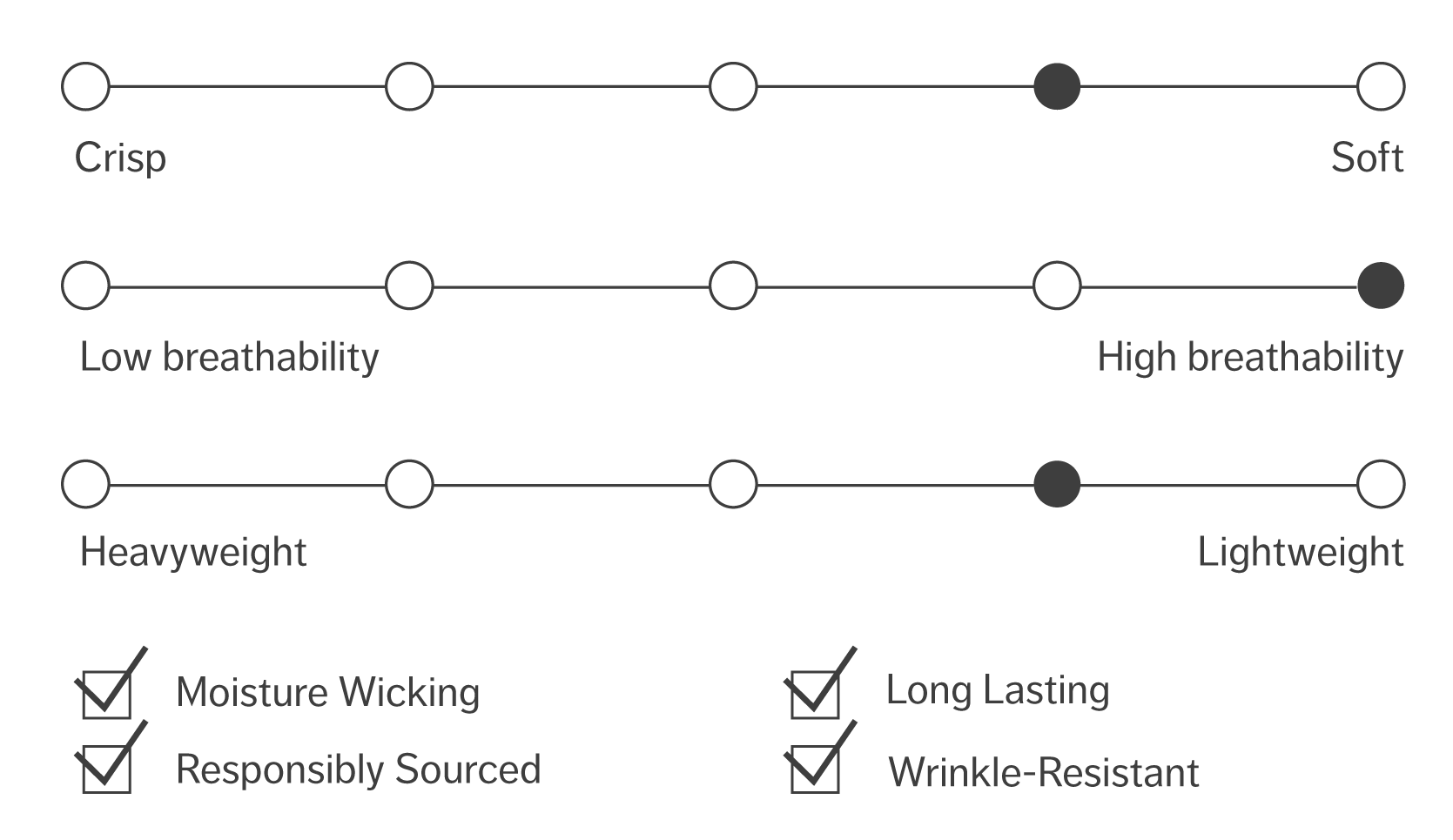 This product has no reviews yet.
Explore our Curated Bundles
Save up to 20%
This product has no reviews yet.