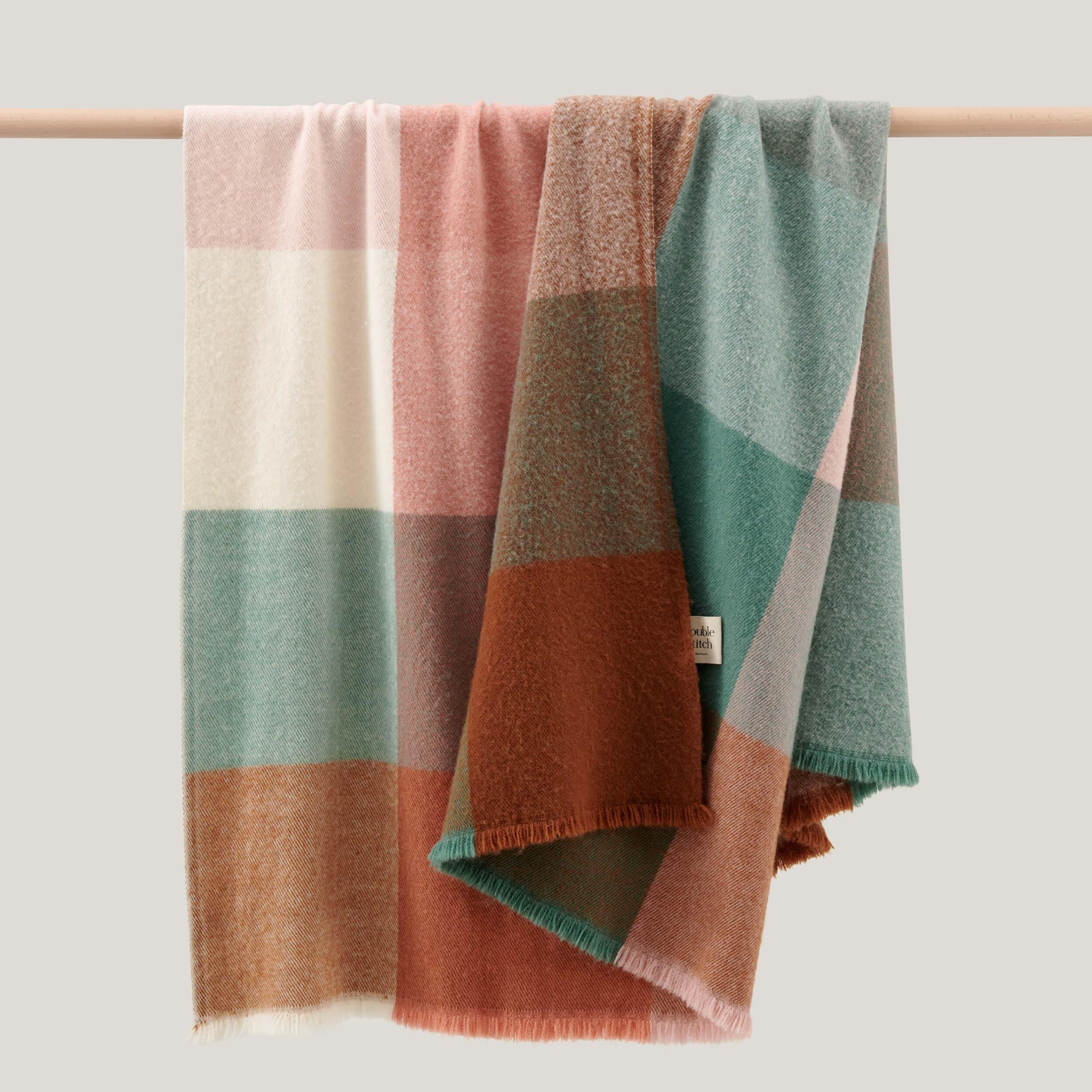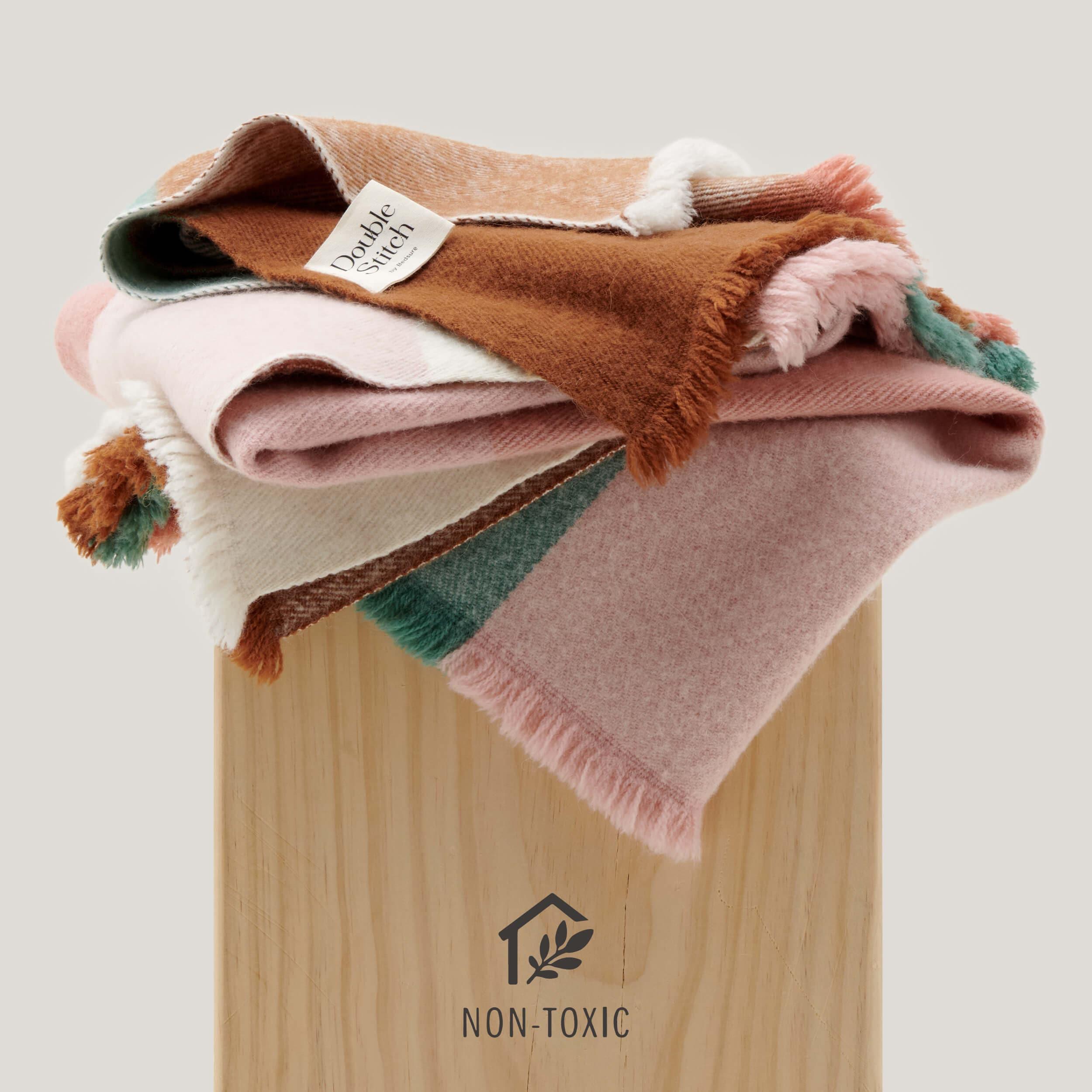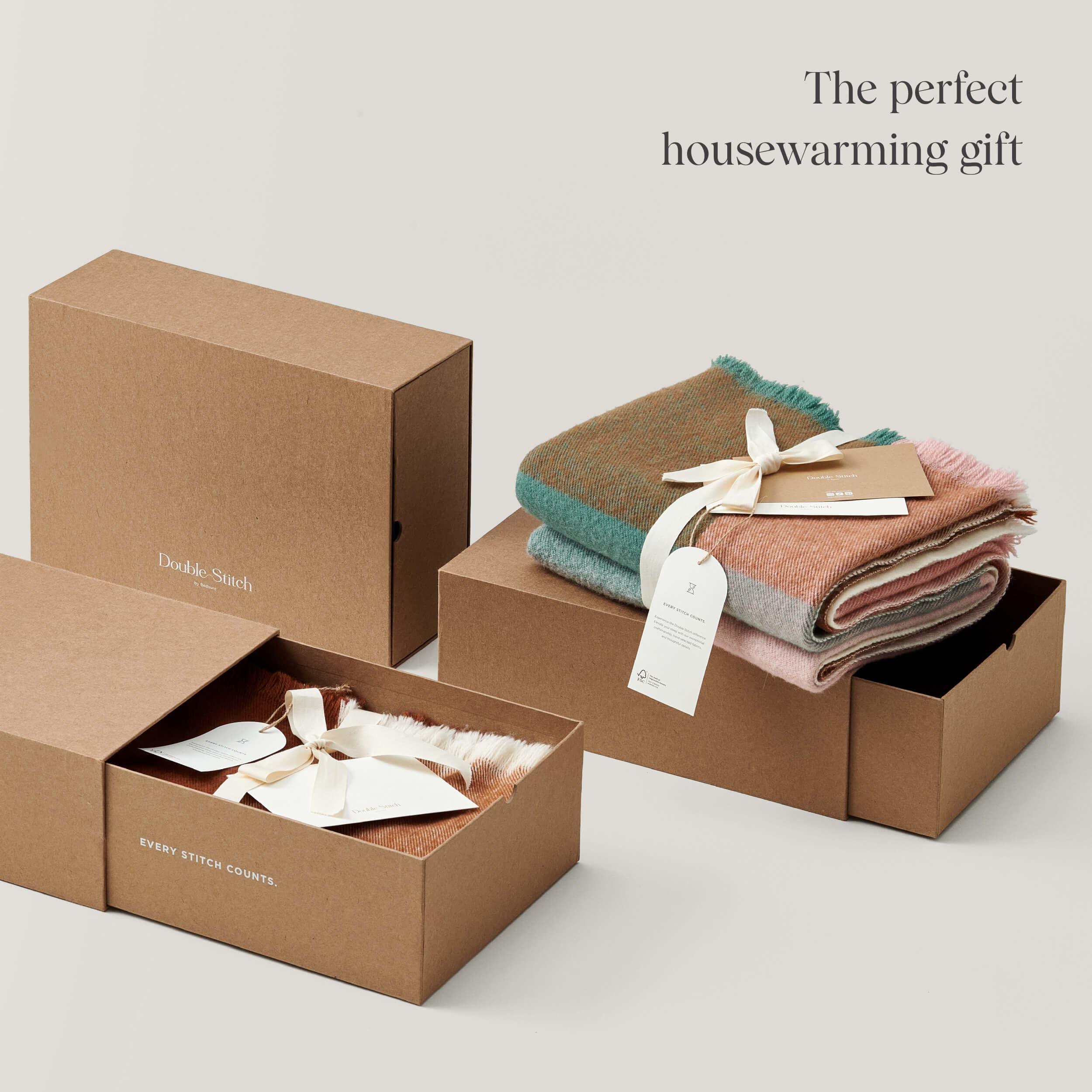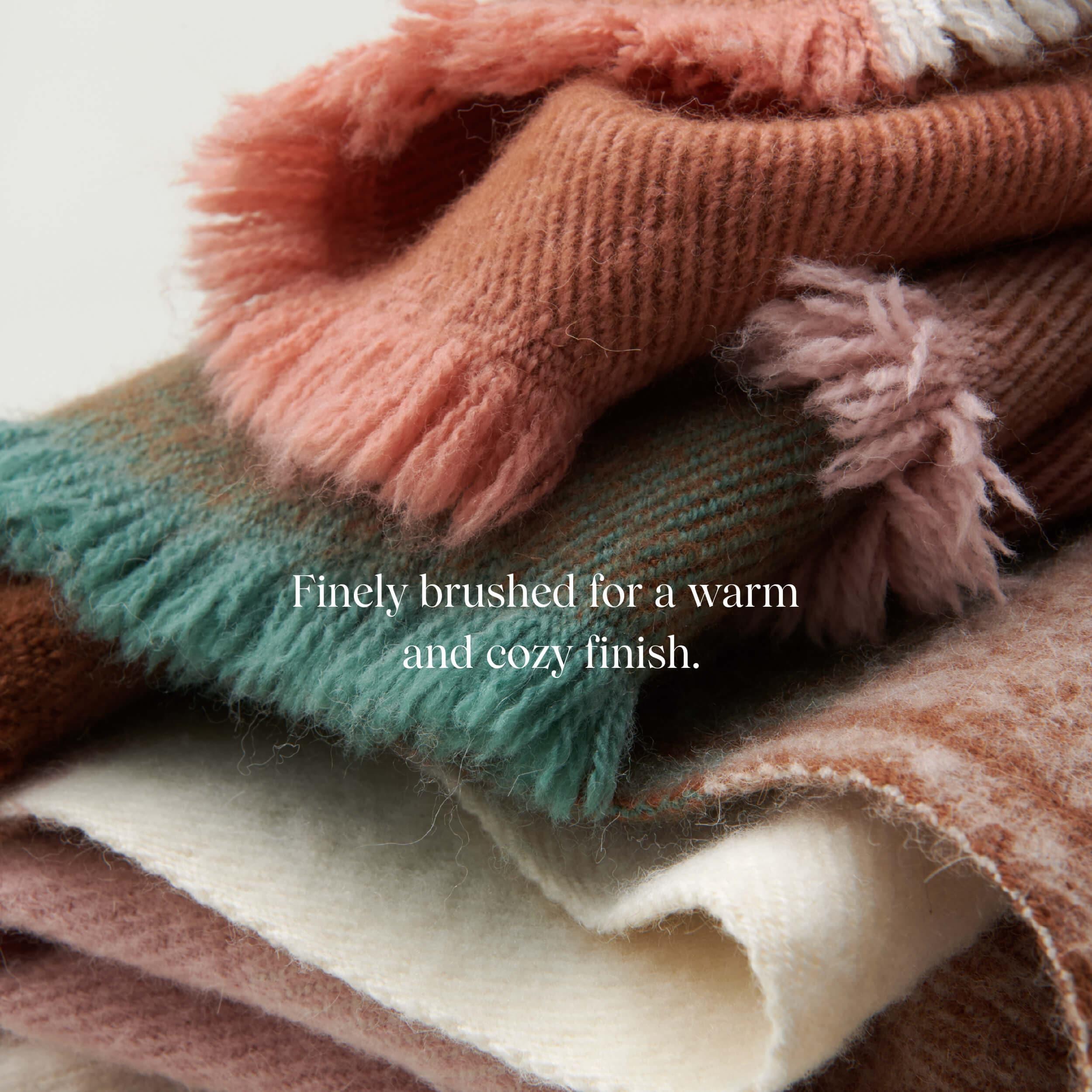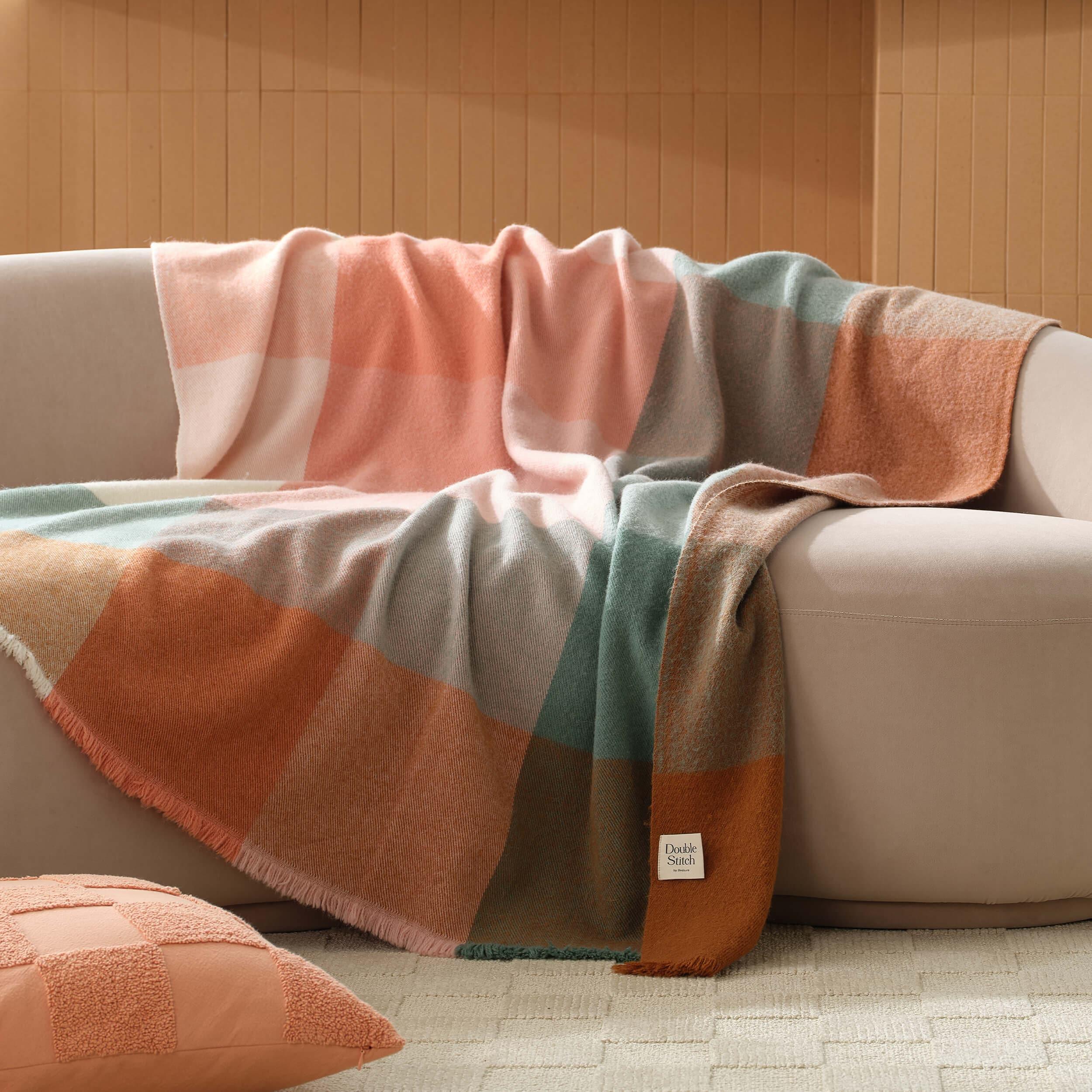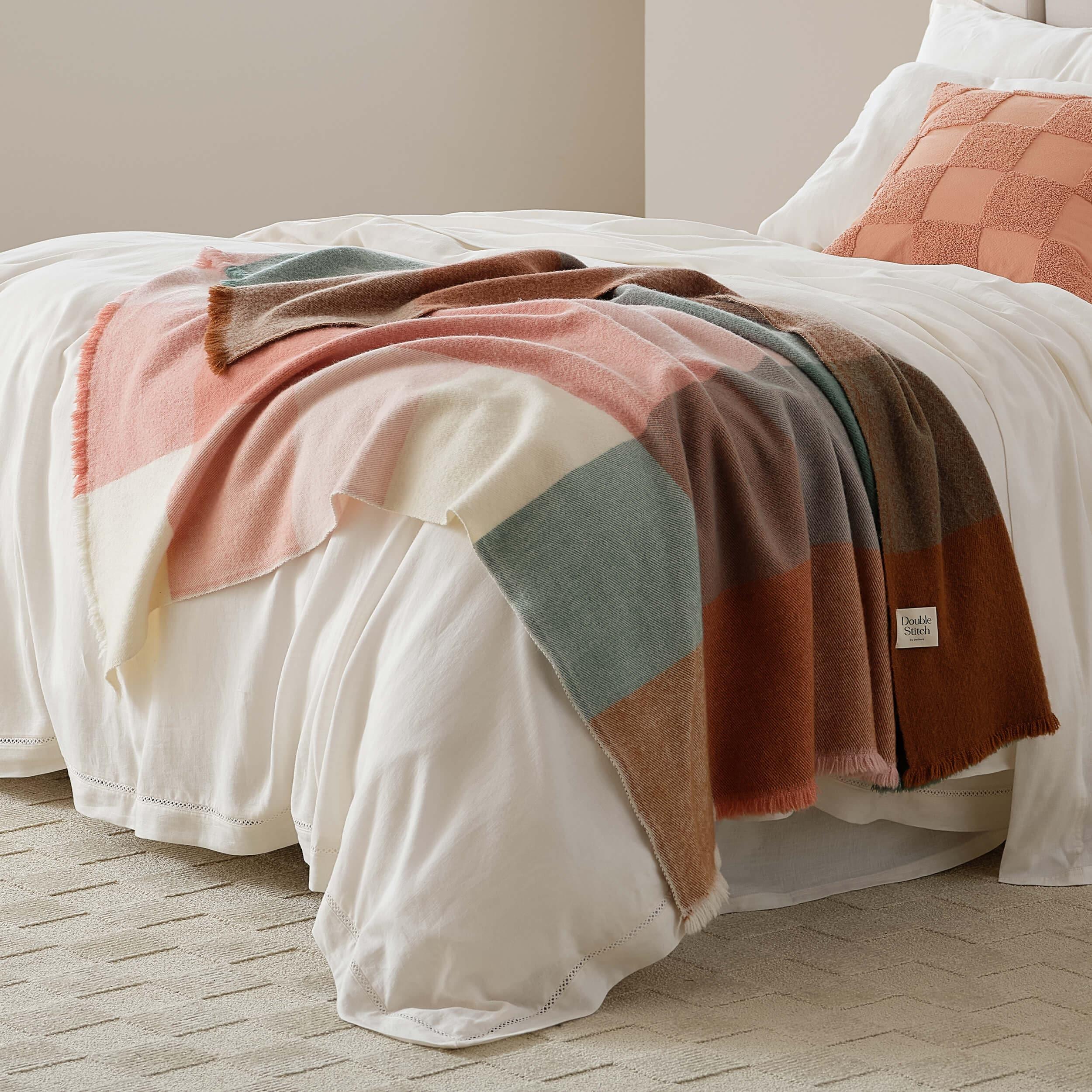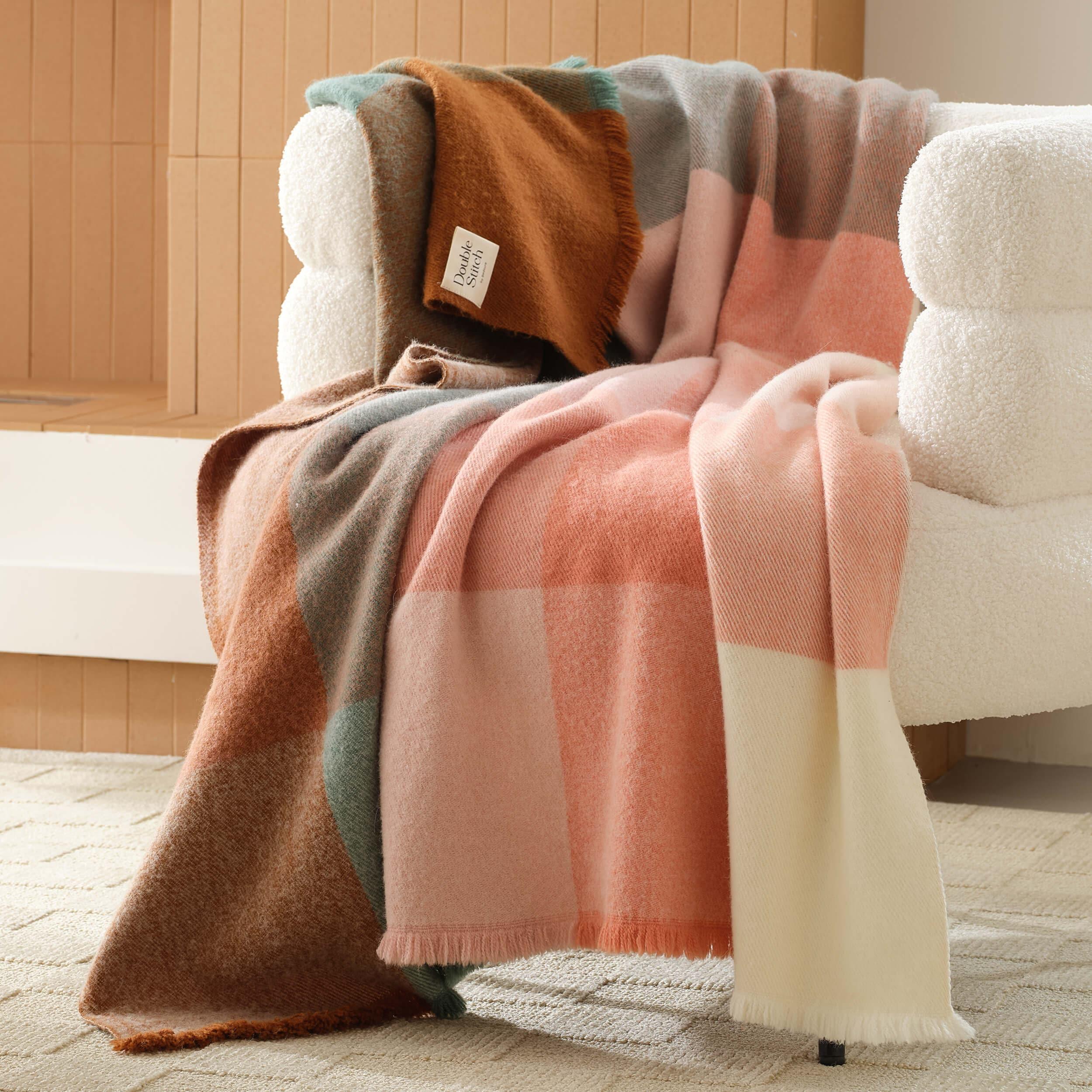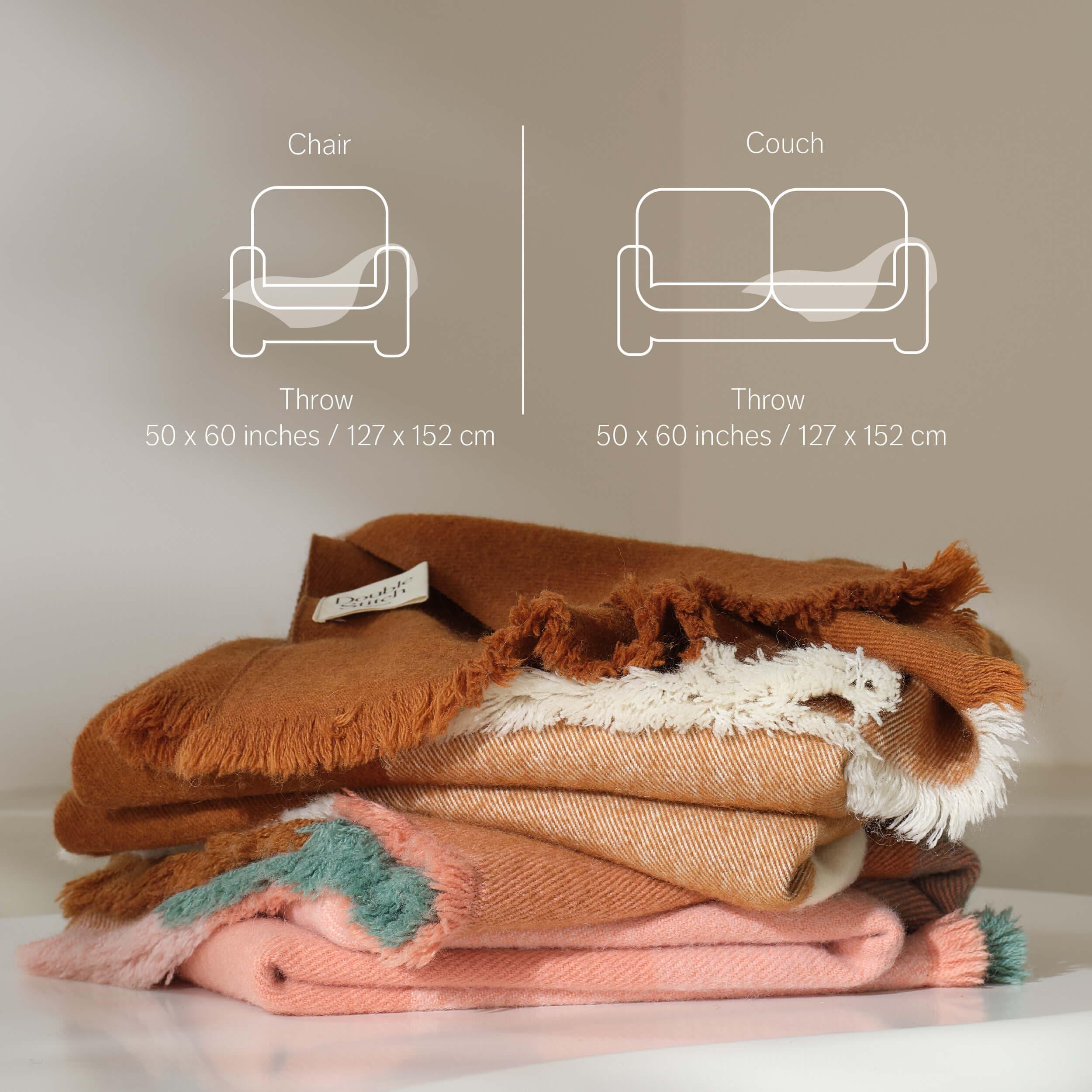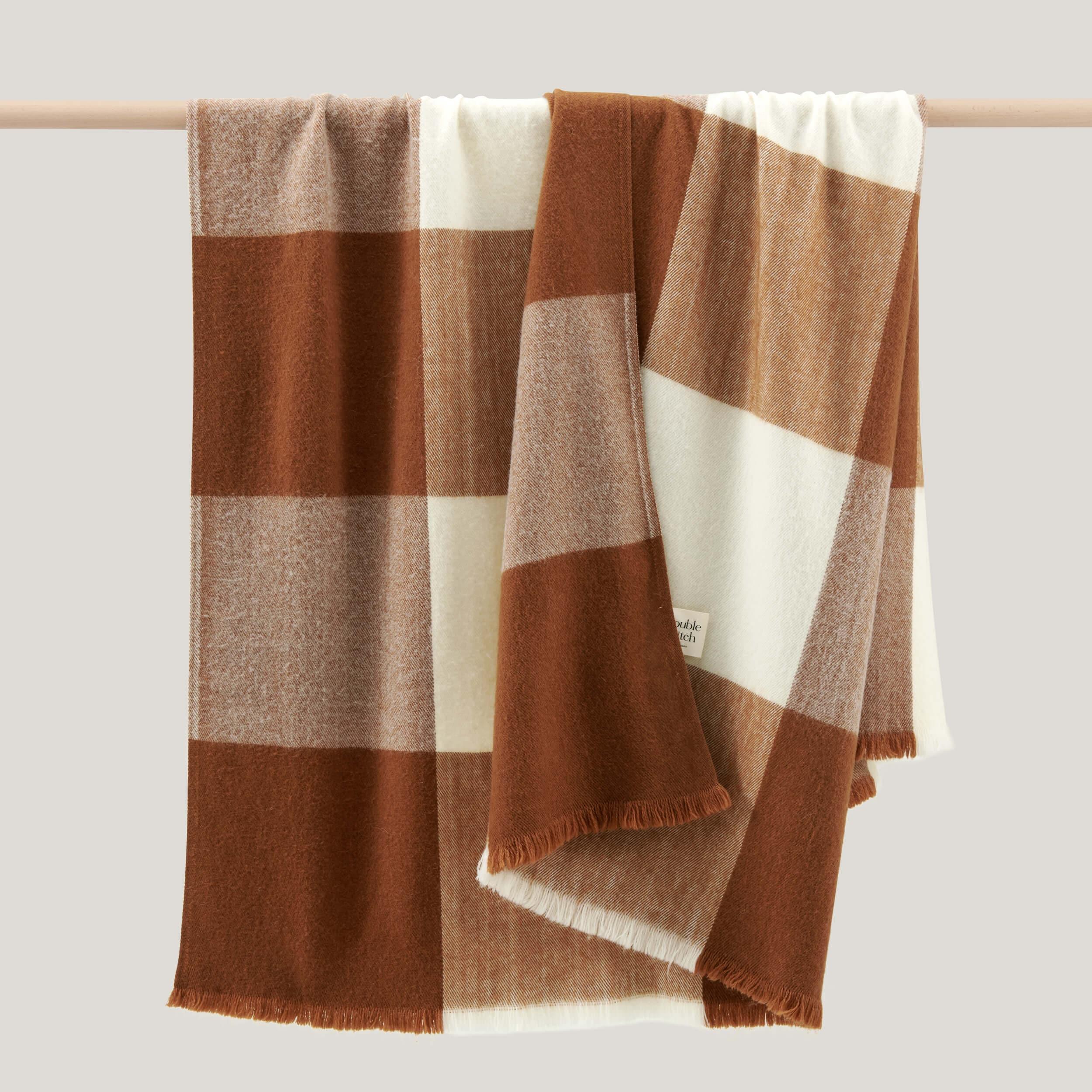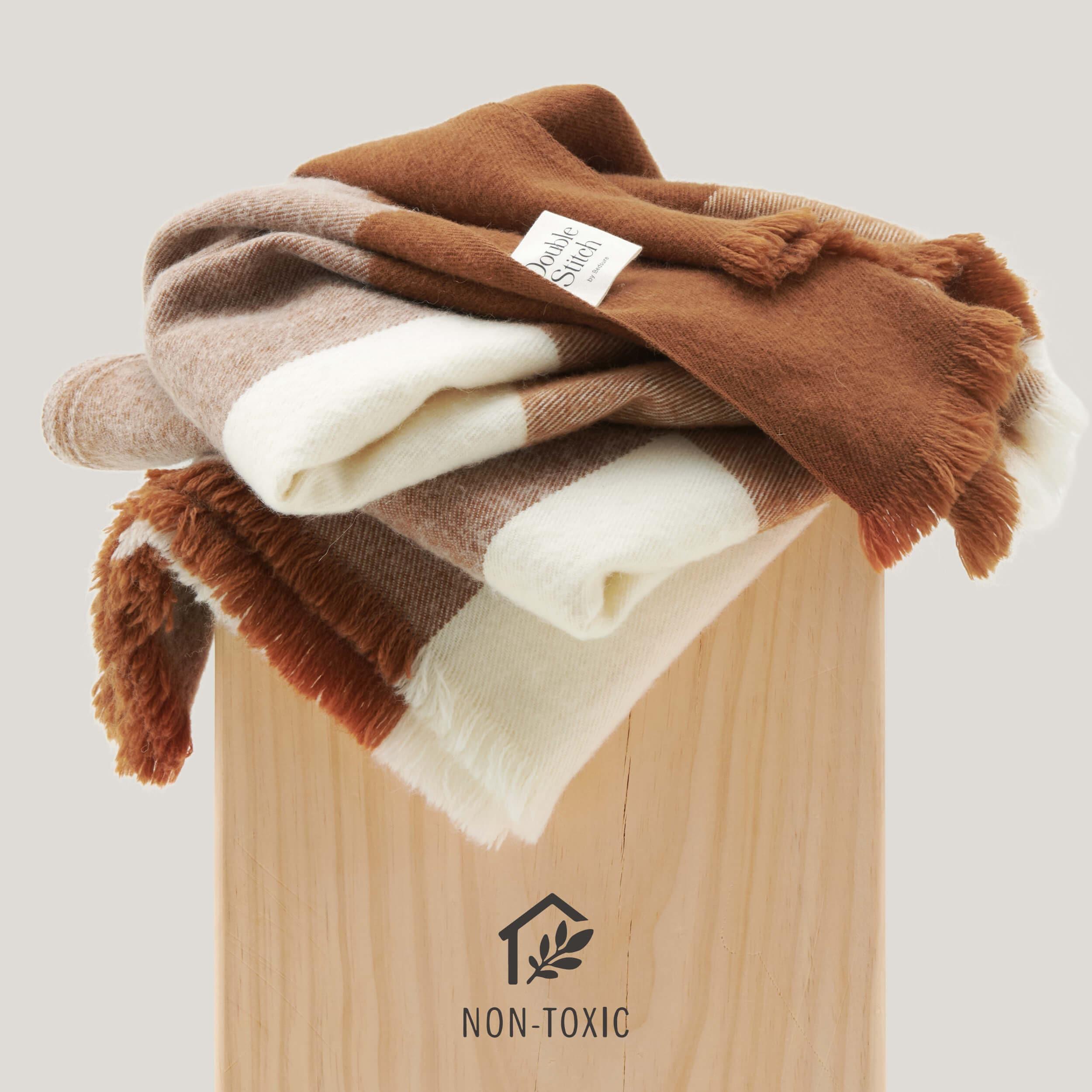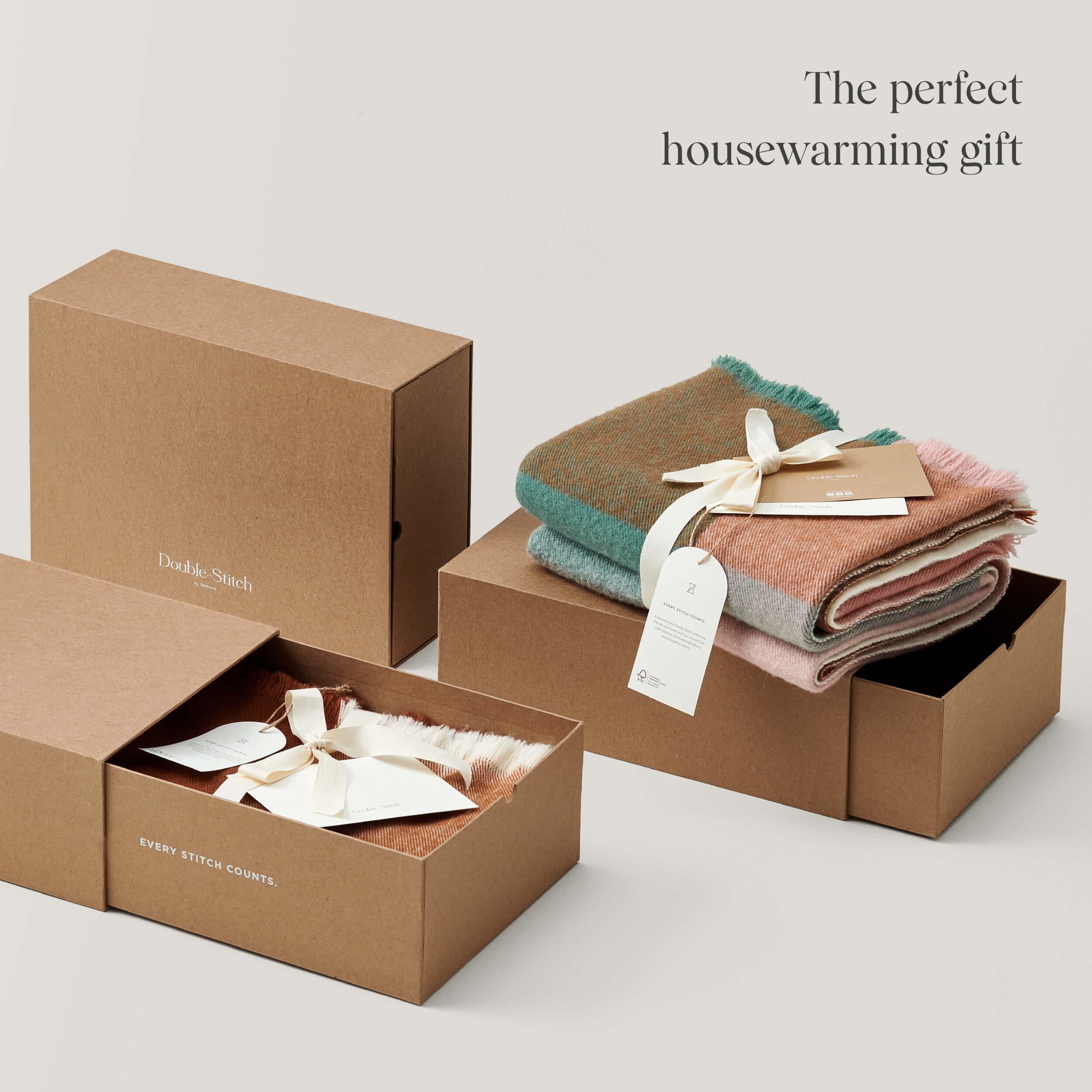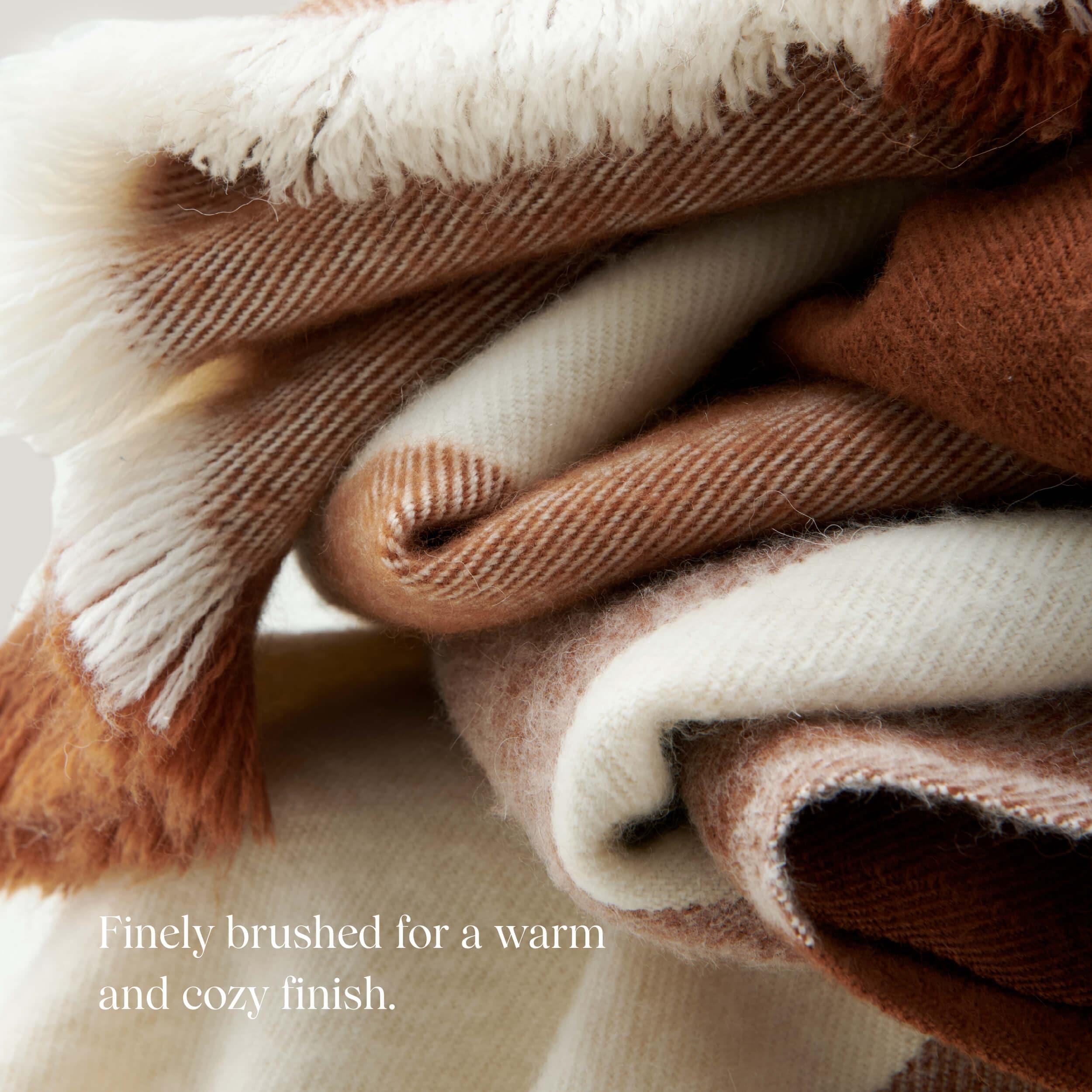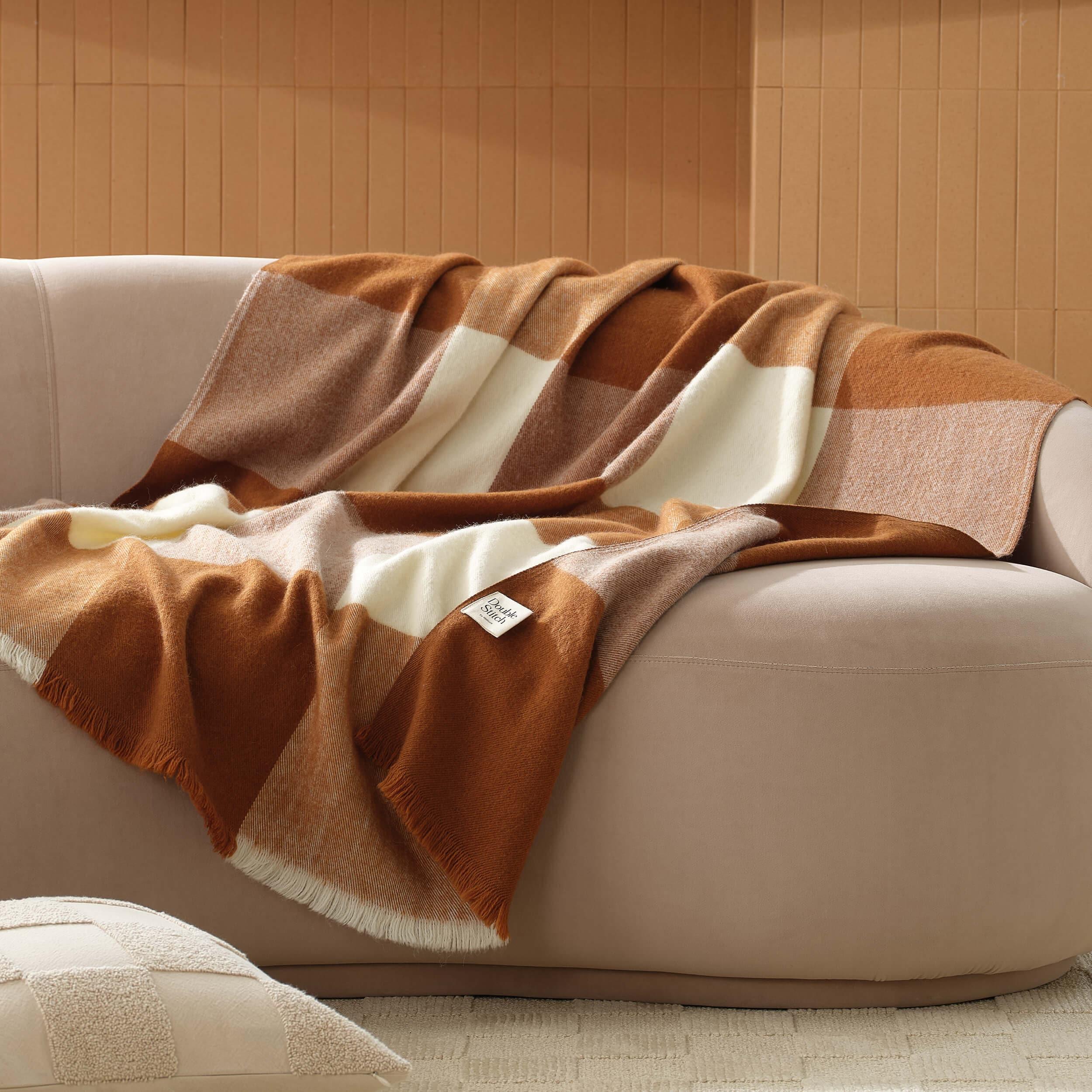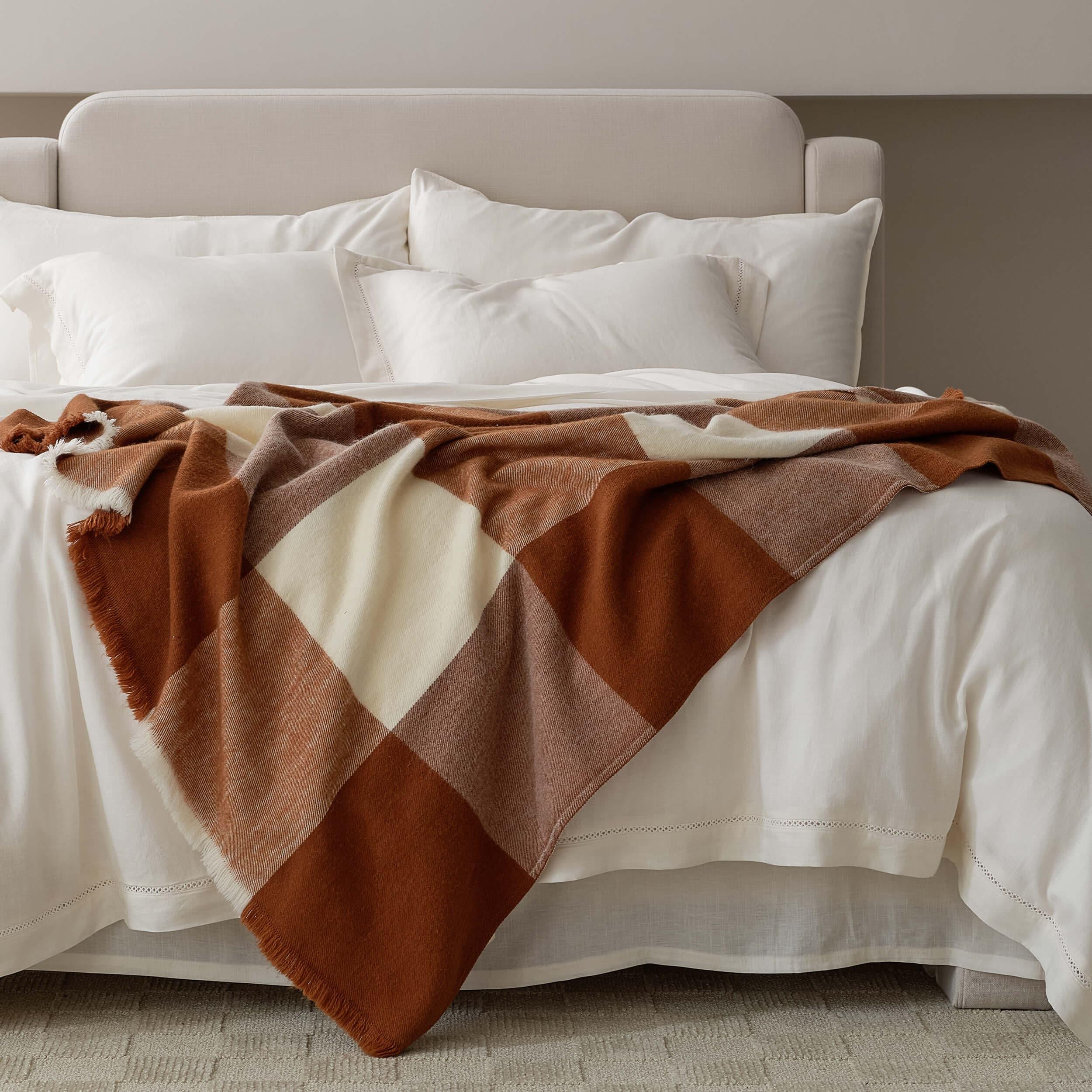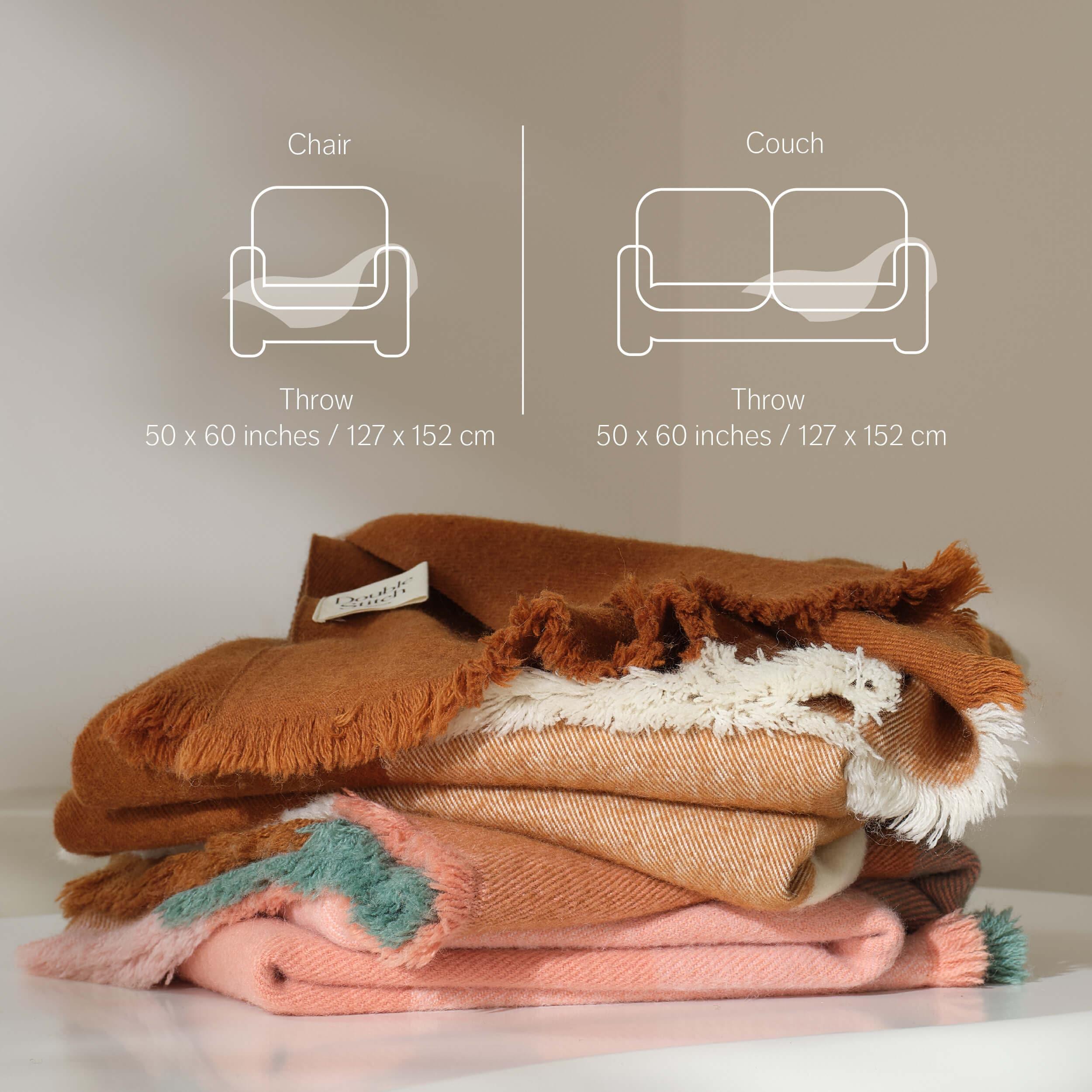 Alpaca-Wool Plaid Throw Blanket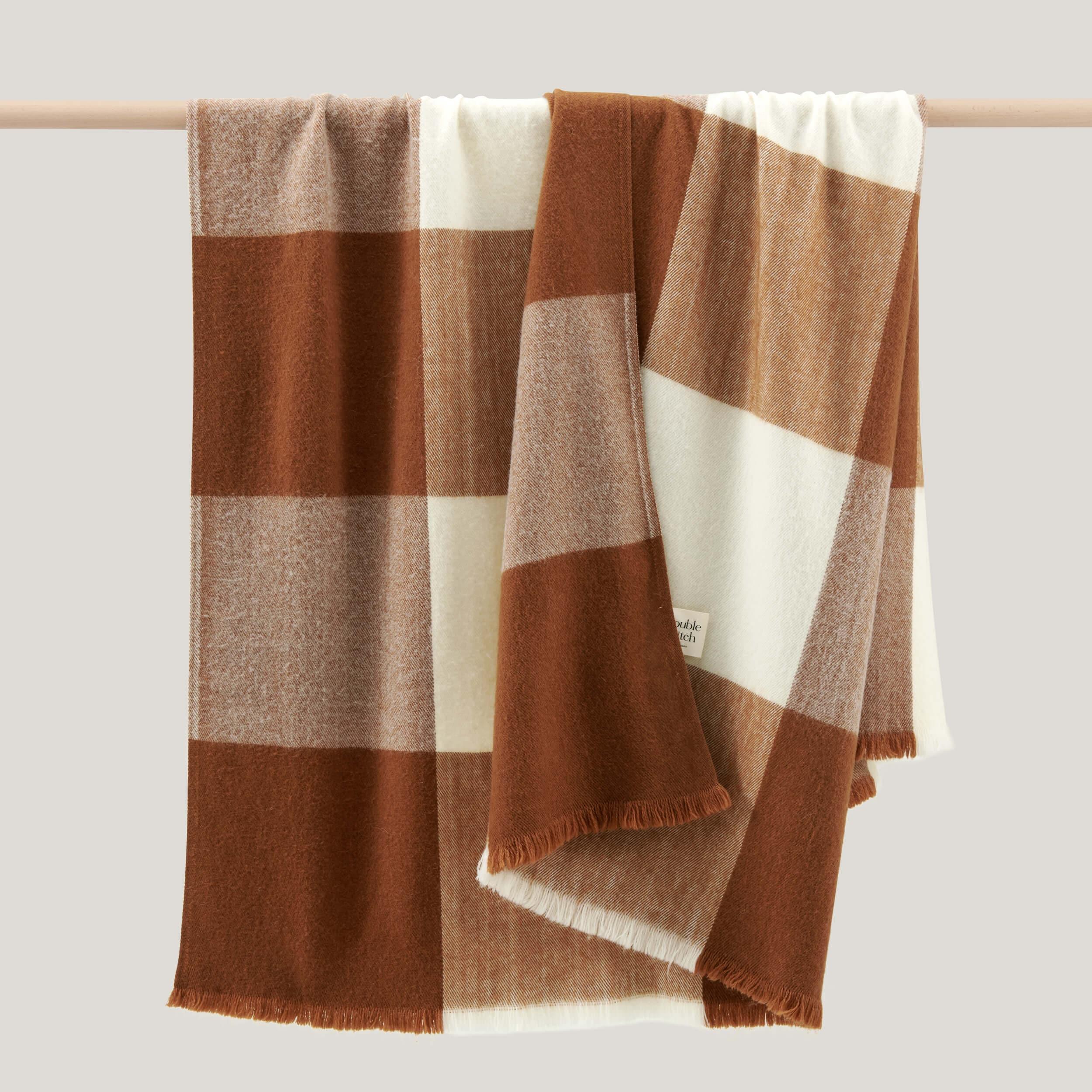 Experience the premium warmth and coziness of our Alpaca-Wool blend, featuring a vivid multicolored plaid for a touch of vibrant personality.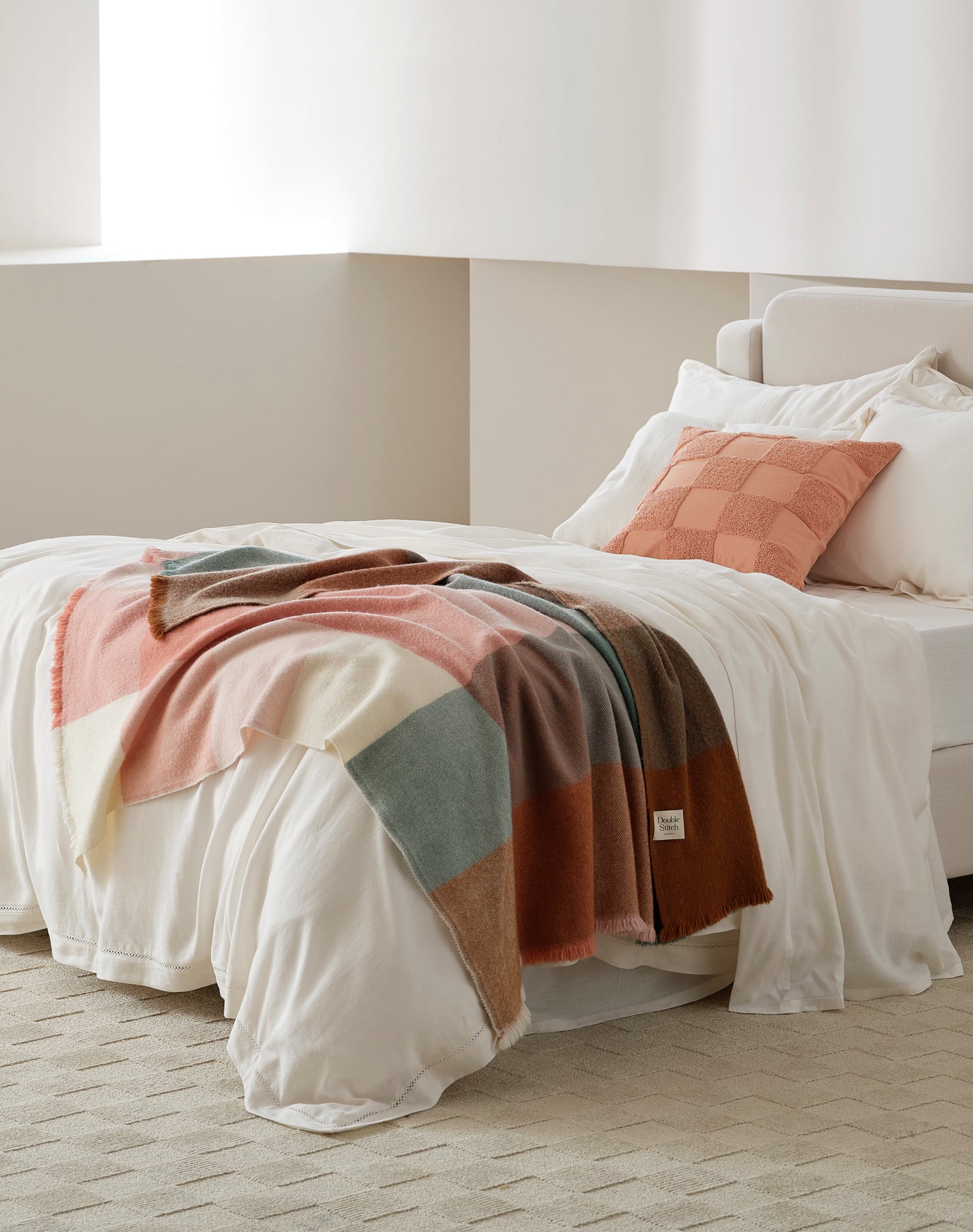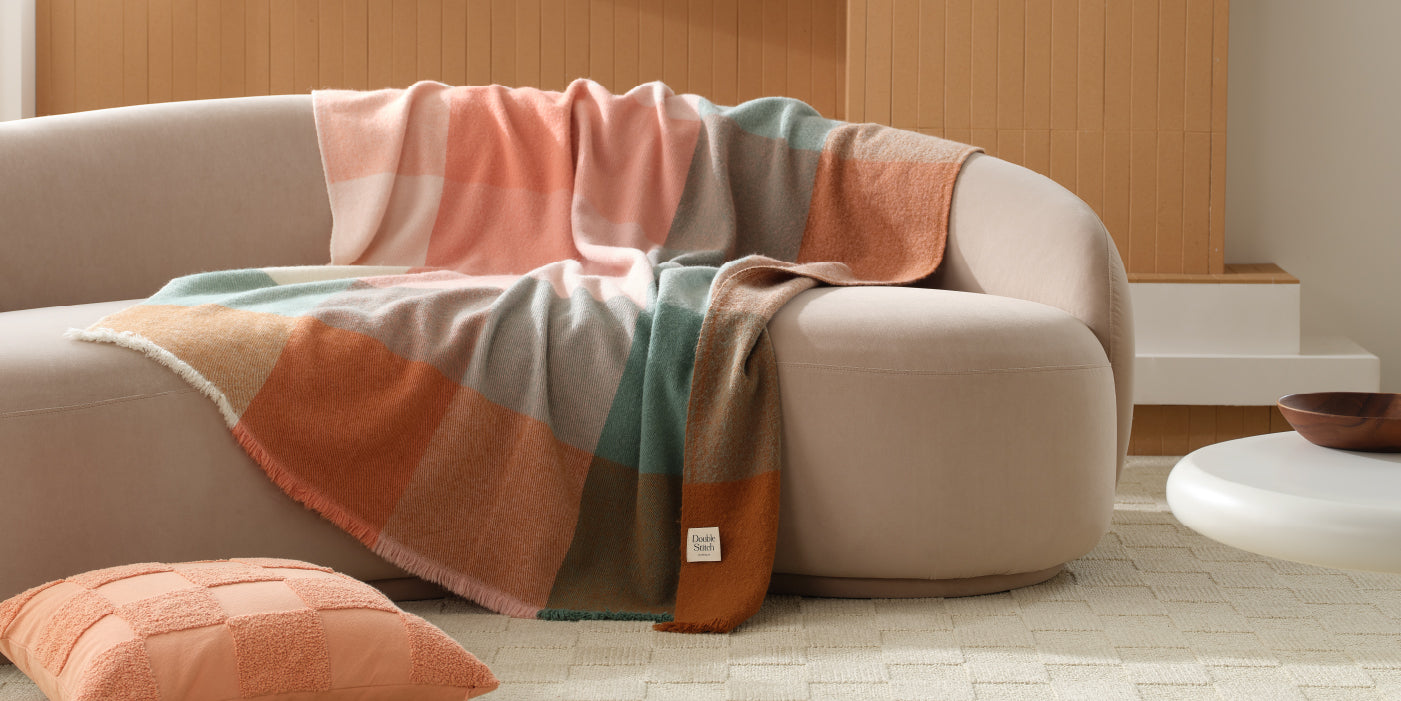 Boho modern style
Transform your space with our vibrant plaid design, a bold and colorful addition that embodies a modern Boho style, ensuring your home stays as trendy as it is cozy.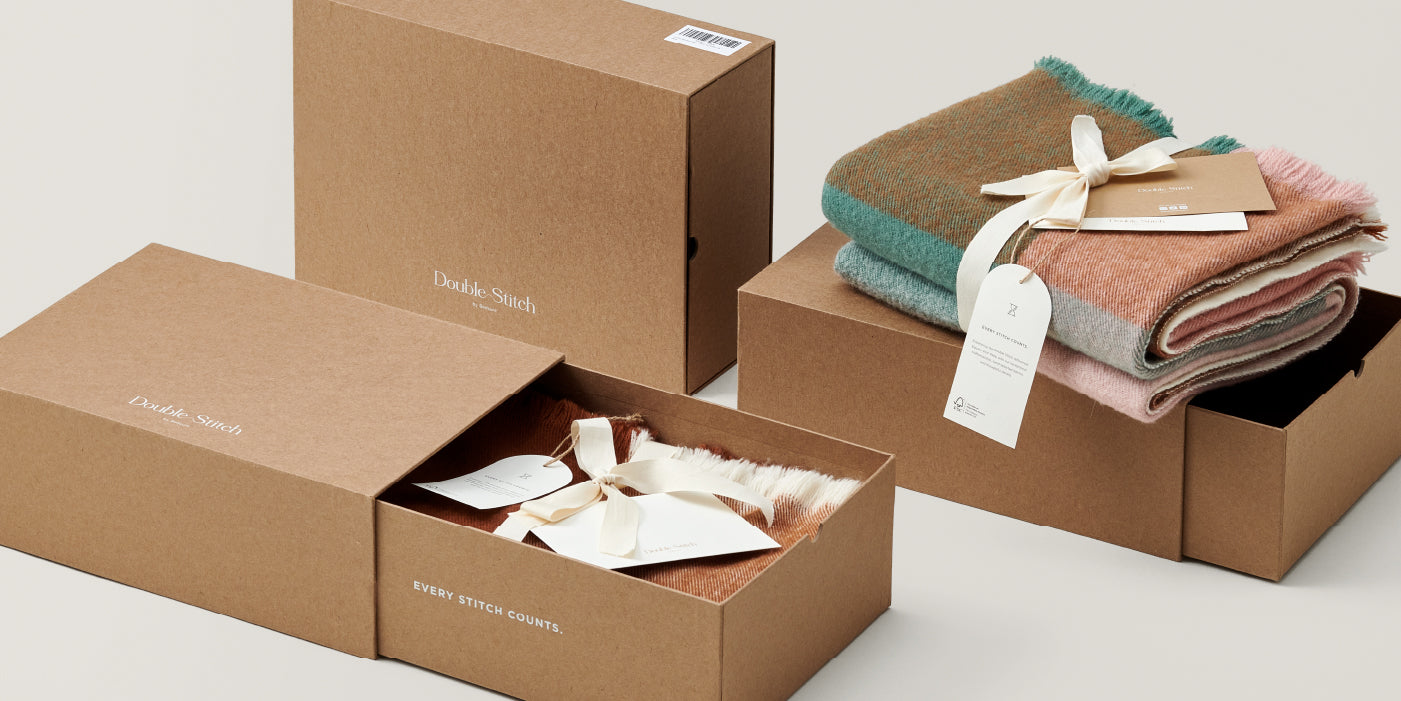 Gift-ready packaging
Presented in a stylish package that's perfect for gifting, our product stands out as a top choice for those looking to add a touch of elegance and thoughtfulness to their gifts.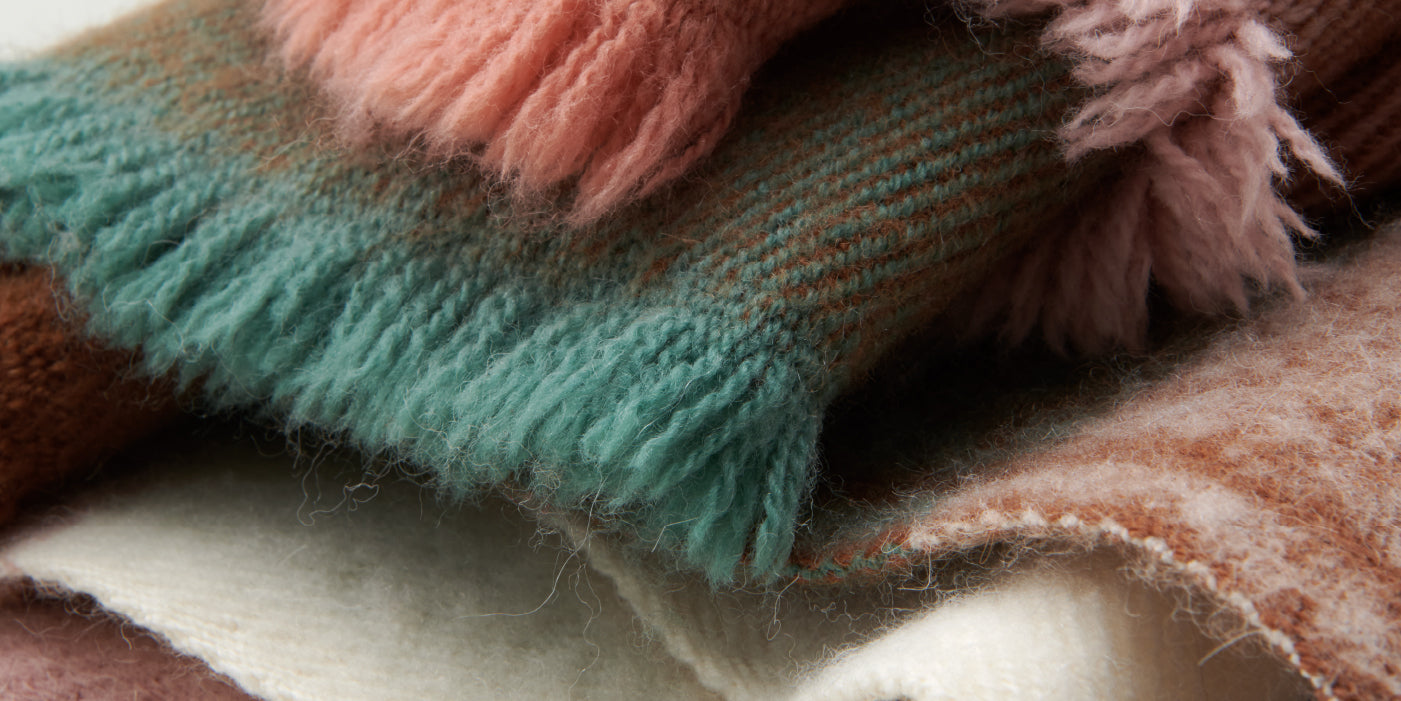 Premium blend
Our premium blend fabric offers a unique combination of warmth, softness, and durability, surpassing traditional wool in every aspect.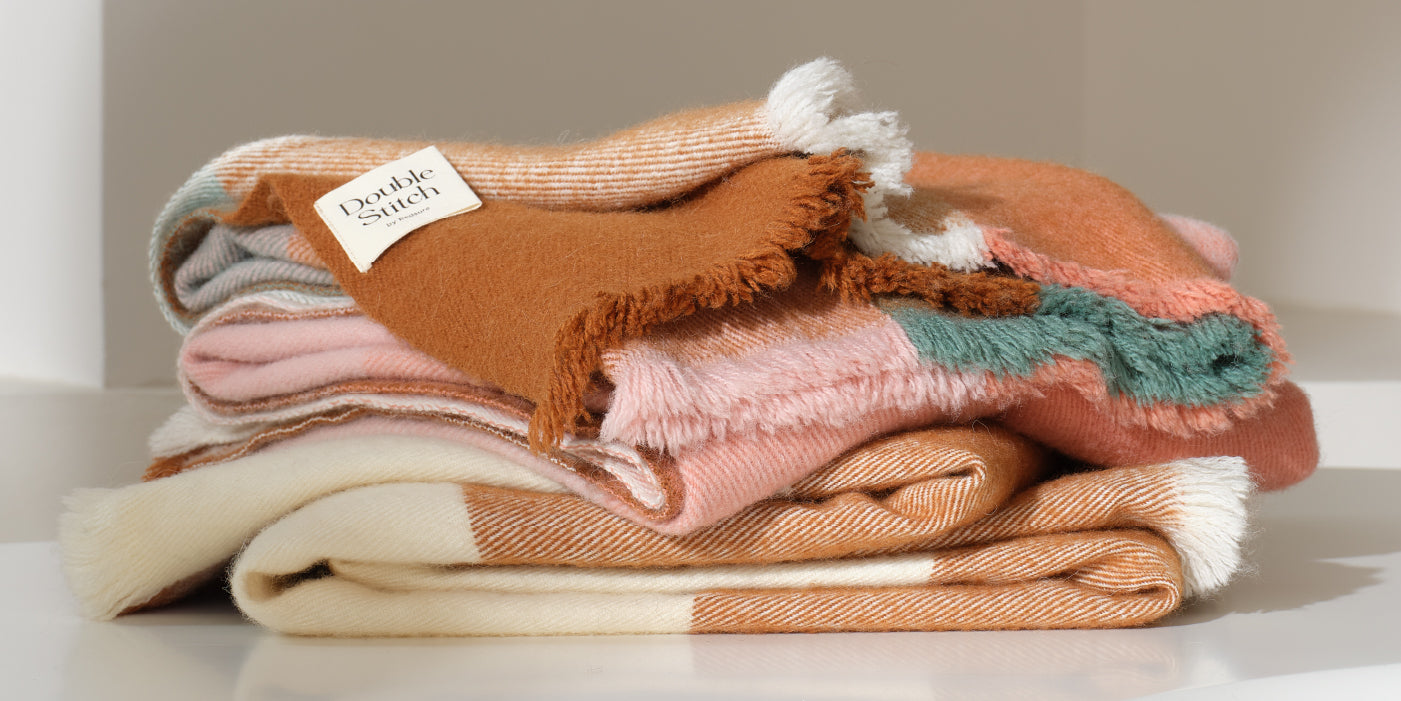 Pure comfort
Brushed for an incredibly soft handfeel, our blanket provides pure comfort and indulgent luxury, making it the perfect companion for chilly nights and cozy moments.
FAQs that you may find helpful
How can I take better care of this blanket?

DO:
- Dry clean only.
- Store separately

DON'T:
- Machine Wash.
- Iron.
- Dry clean too frequently

I've had shedding problems with other blankets. Will this one be any different?

The intentionally fuzzy surface of the fabric is designed to enhance its overall coziness and softness, so it should not be confused with pilling or shedding. Rest assured, this throw is crafted to provide the utmost comfort and durability.

Our customer support is available 9am-6pm EST Monday to Saturday.
Average answer time: 24h
Explore our Curated Bundles
Save up to 20%
This product has no reviews yet.