Mulberry Silk Gift Set
Treat a loved one (or yourself) with our premium Mulberry Silk Gift Set, including everything you need for a relaxing and rejuvenating night's rest.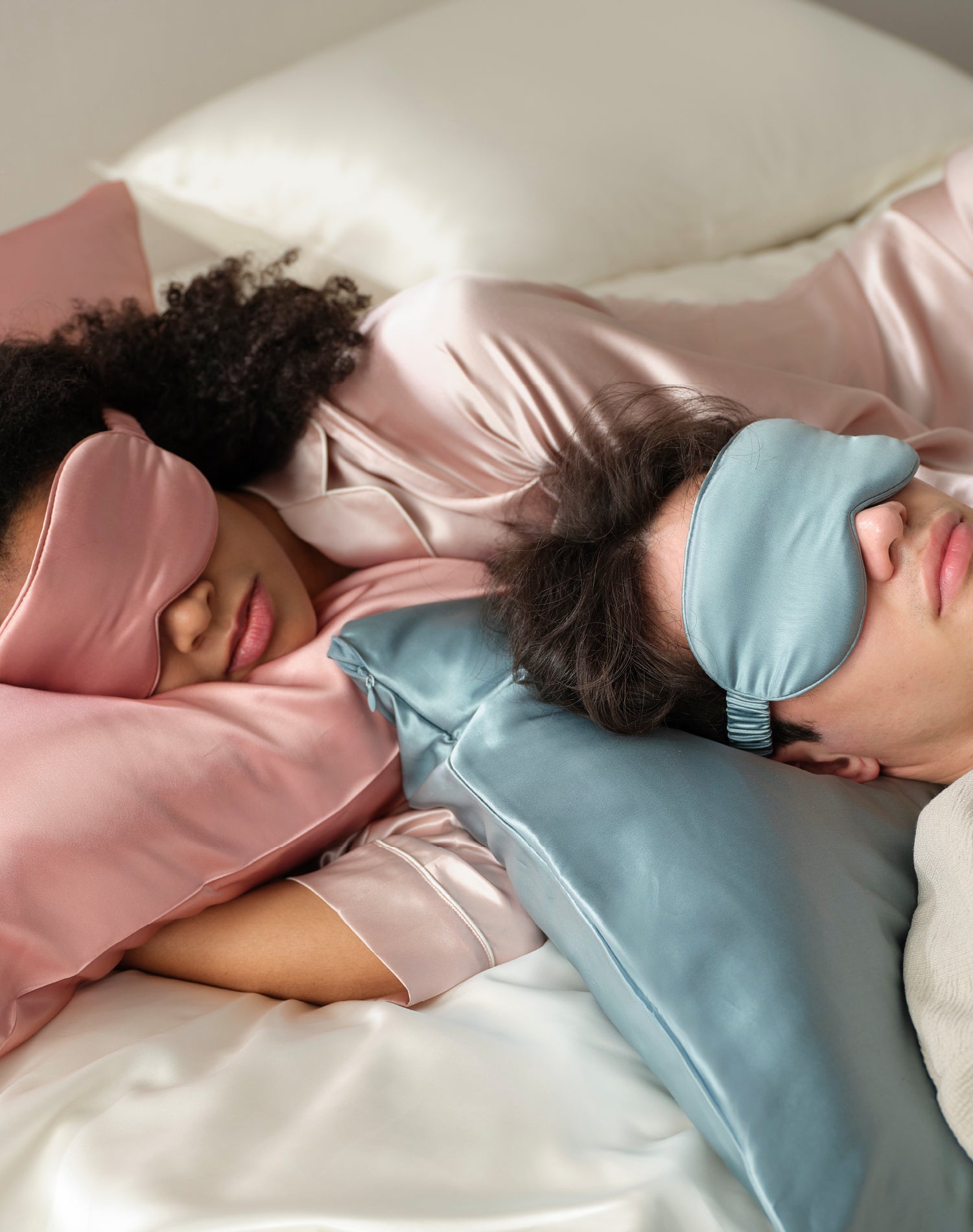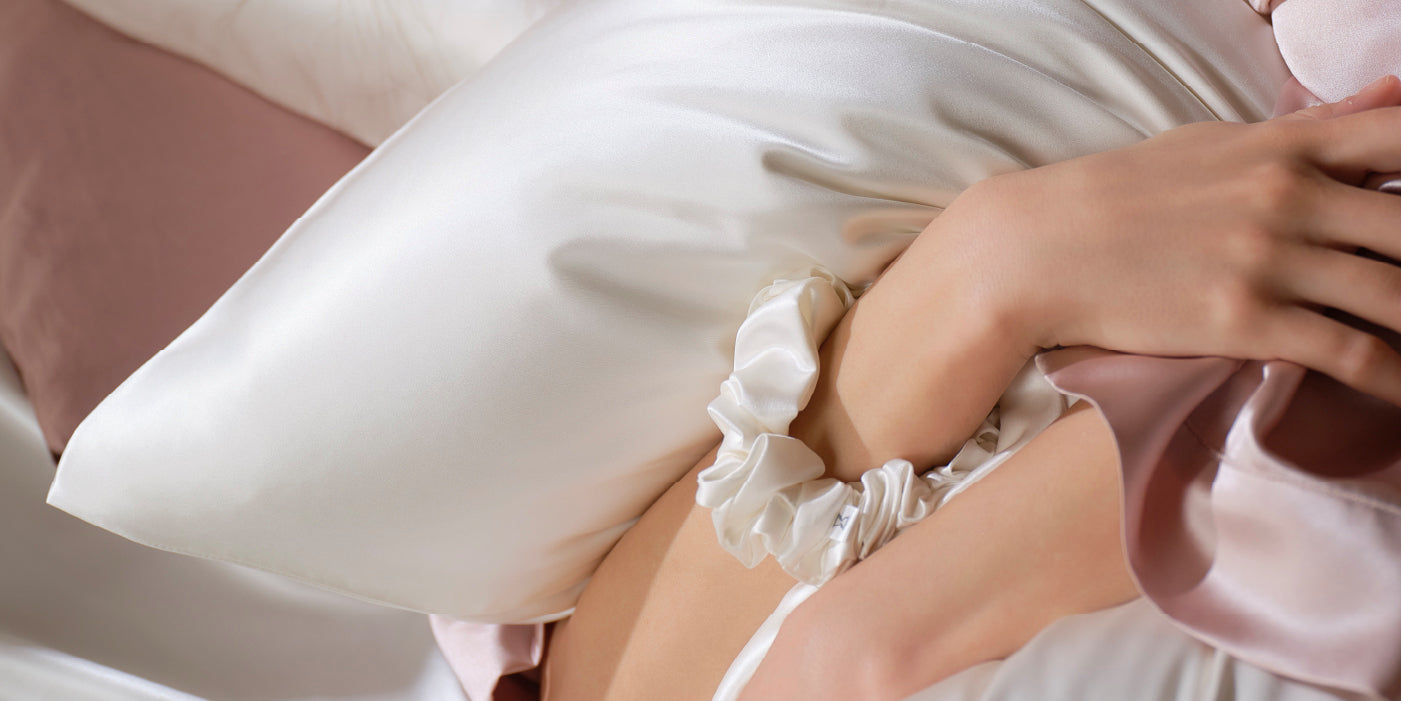 Luxury gift packaging
Every purchase is an indulgence, beautifully packaged to enhance your experience of luxury and elegance.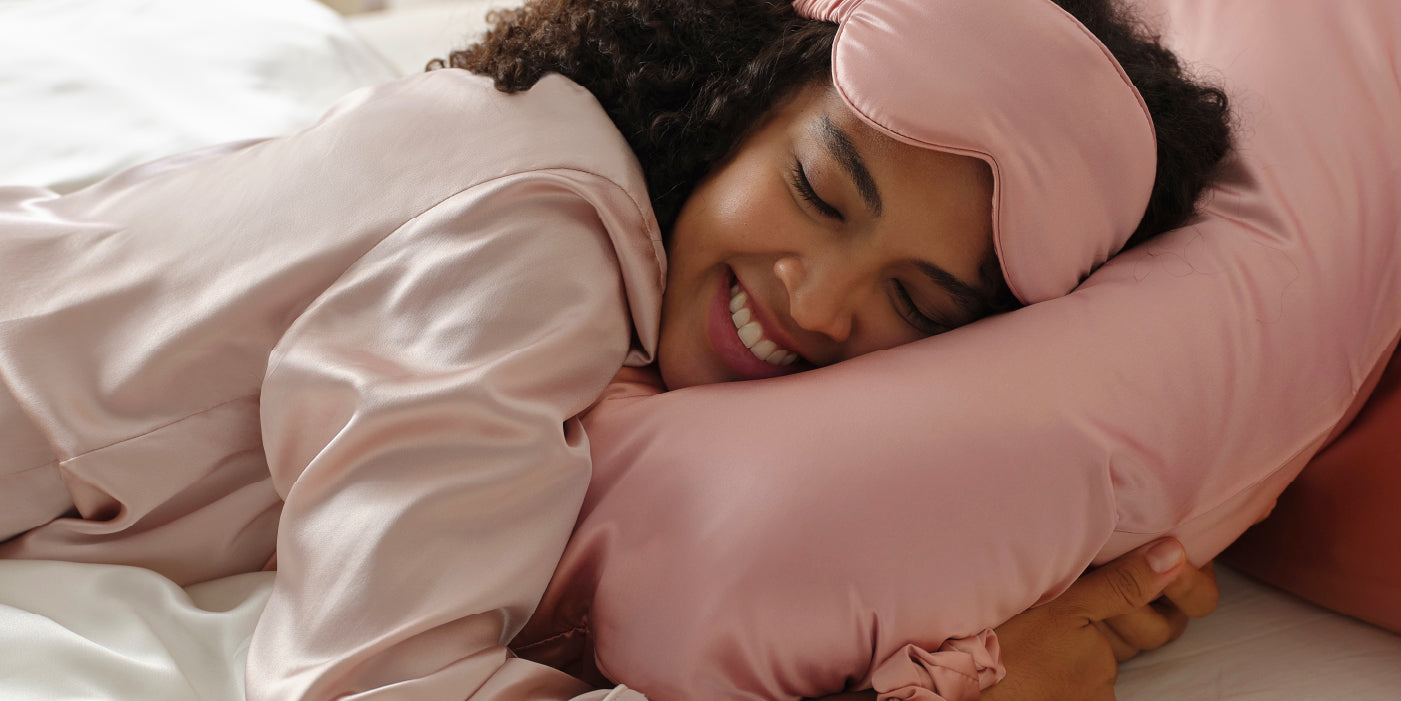 Exquisite materials
Crafted from 100% 6A Grade 22 momme mulberry silk—the most luxurious silk available—our products offer unparalleled softness, durability, and a radiant shine.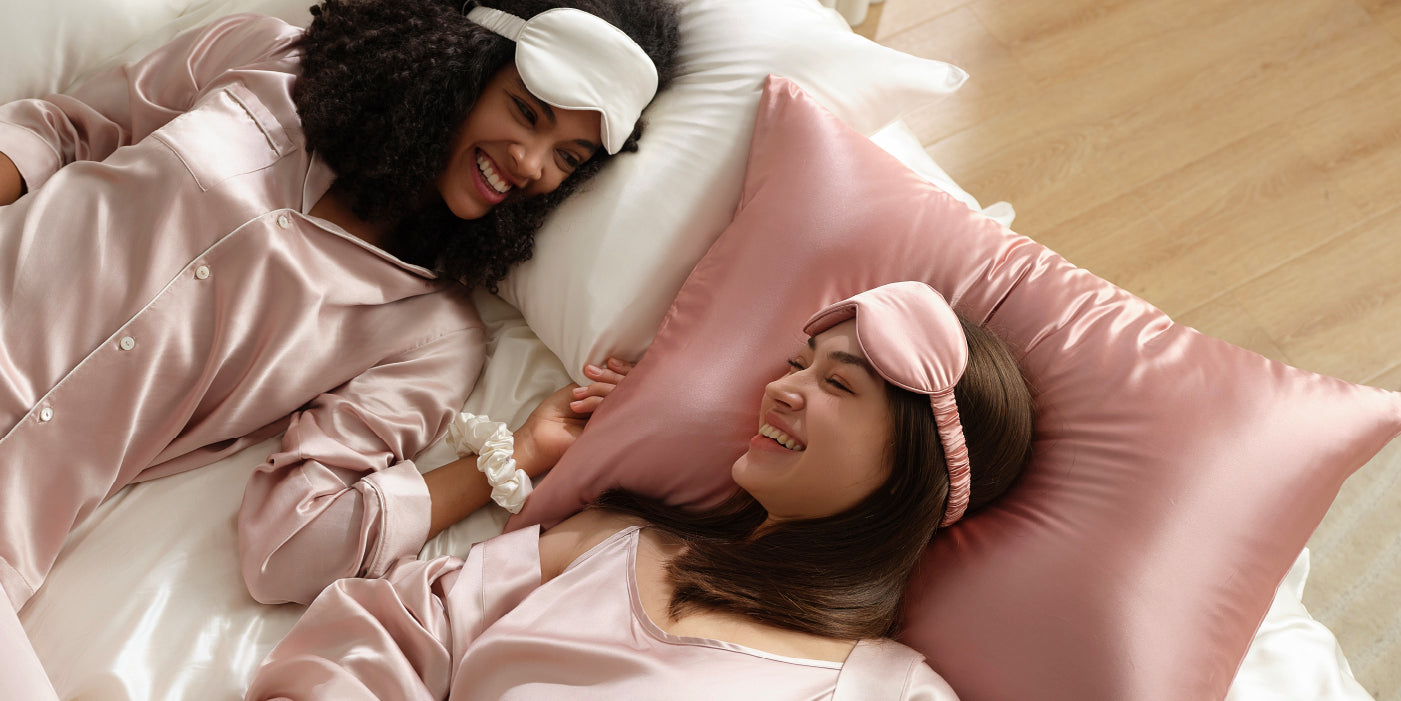 Ideal for sensitive skin
Perfect for those with sensitivities, our fine weave silk provides a protective barrier, promoting a clean and safe sleep environment.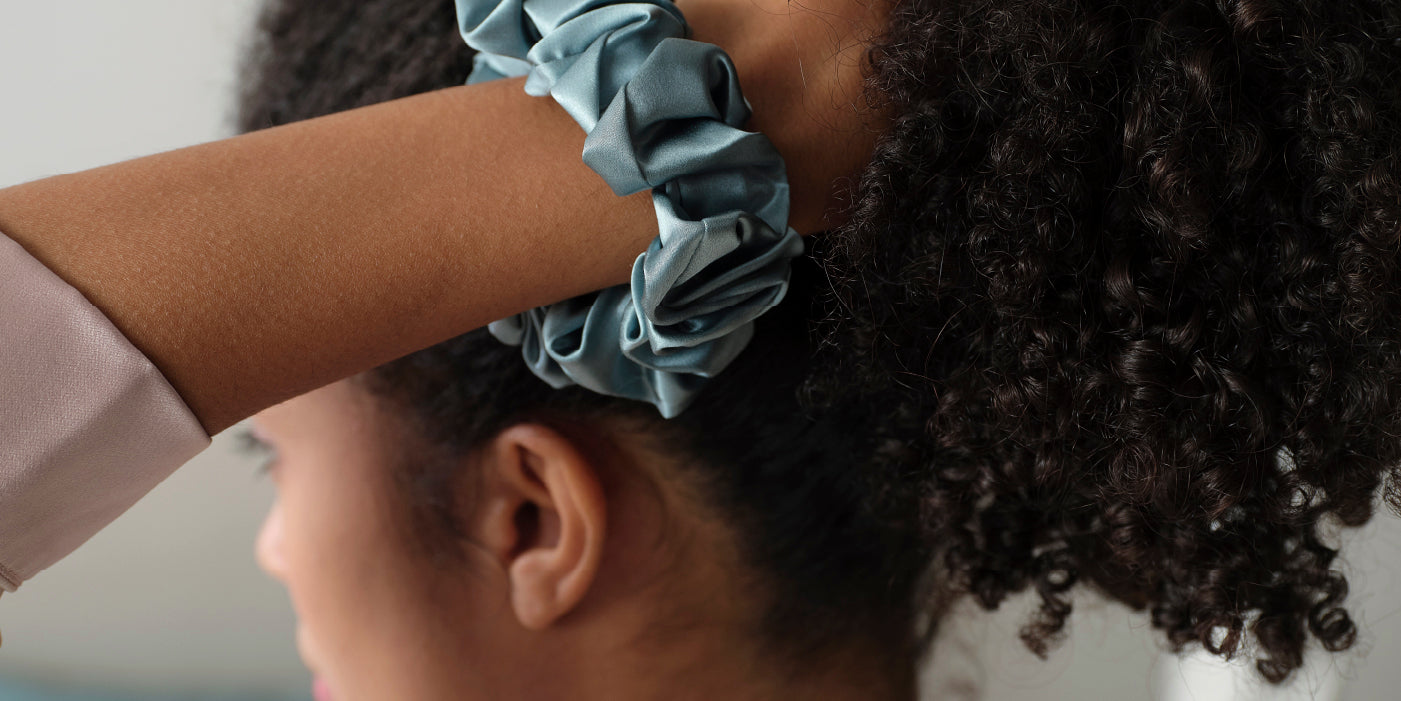 Dermatologist recommended
Our silk products are favored by skin care professionals for their ability to maintain skin hydration, helping to reduce the appearance of wrinkles and fine lines.
FAQs that you may find helpful
How can I take better care of this set?

DO:
- Eye mask/Scrunchie: Hand wash.
- Pillowcases:
·machine-wash at cold or a low temperature (maximum 86°F).
·Select the delicates cycle on your washing machine.
·Use eco-friendly silk detergent.
·Flat to dry.
·Remove promptly.
·Cool iron if needed.

DON'T:
- Expose to direct sunlight
- Use bleach, softeners, or harsh stain removers.
- Add any hard fabric or materials with zippers or colors.
- Wash too frequently.
How can I better store silk pillowcases?

1. Clean and dry: Before storing silk pillowcases, make sure they are clean and completely dry. Follow the care instructions provided by the manufacturer to wash and dry them properly.

2. Fold gently: Fold the silk pillowcases gently to avoid creases and wrinkles. Start by folding them in half lengthwise, and then fold them again in half or roll them up. Avoid folding them too tightly to prevent permanent creases.

3. Use a breathable storage bag: Place the folded silk pillowcases in a breathable storage bag or pillowcase made of cotton or linen. Avoid using plastic bags or airtight containers, as they can trap moisture and cause damage to the silk fabric.

4. Store in a cool, dry place: Find a cool and dry place to store the silk pillowcases. Avoid areas with direct sunlight or high humidity, as they can cause discoloration or mildew growth. A linen closet or a drawer in your bedroom can be suitable storage options.

5. Avoid contact with rough surfaces: Keep the silk pillowcases away from rough surfaces or objects that can snag or damage the delicate fabric. Store them separately from other items to prevent any potential friction or damage.

6. Avoid using mothballs: Mothballs contain chemicals that can be harmful to silk fabric. Instead, consider using natural alternatives like cedar chips or lavender sachets to repel moths and keep your silk pillowcases fresh.

7. Regularly check and refold: Periodically check on your stored silk pillowcases to ensure they are in good condition. Refold them gently to prevent any permanent creases or wrinkles that may occur over time.

By following these storage tips, you can help maintain the quality and beauty of your silk pillowcases for a longer period of time.
Our customer support is available 9am-6pm EST Monday to Saturday.
Average answer time: 24h
Explore our Curated Bundles
Save up to 20%
This product has no reviews yet.