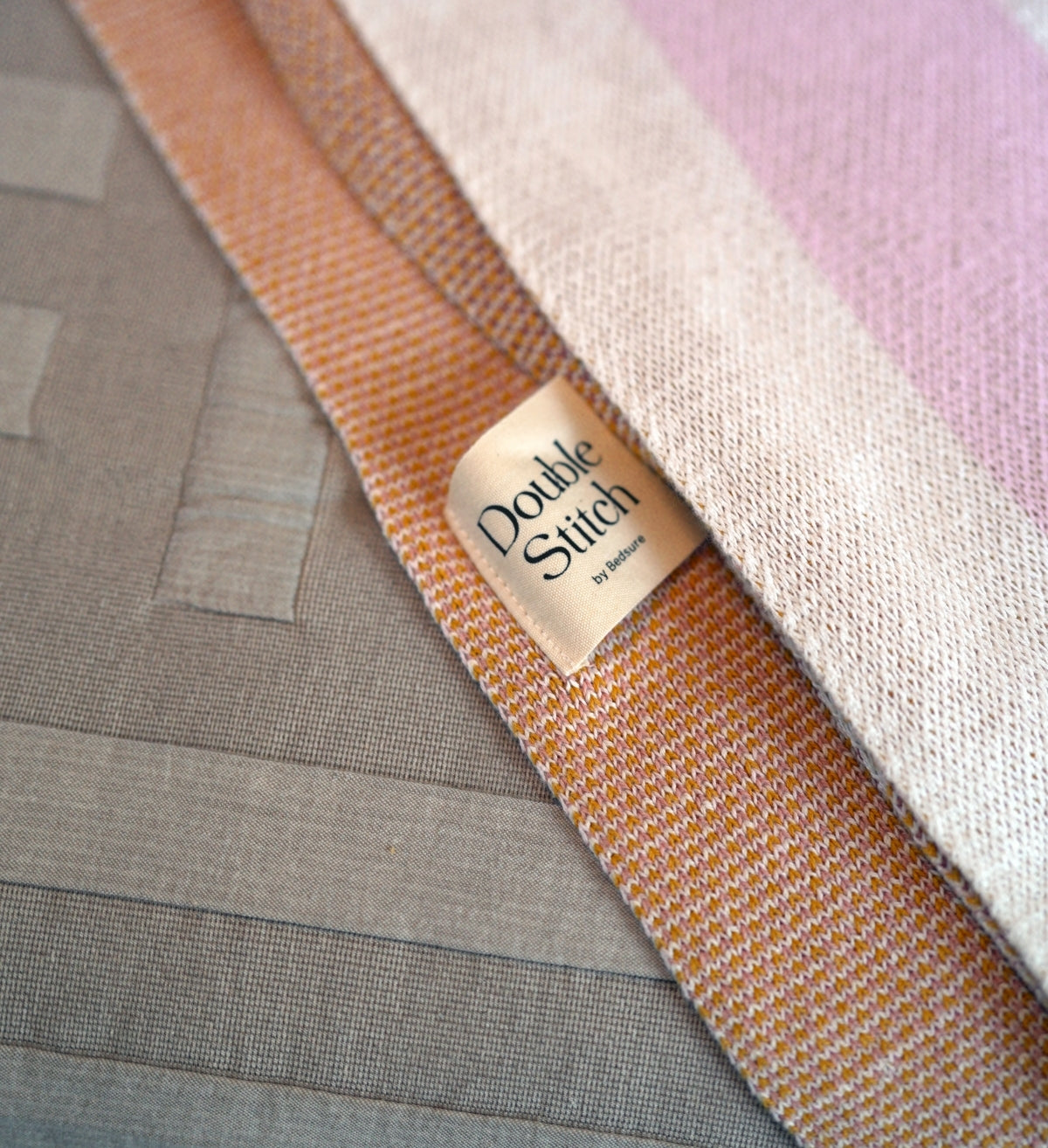 Landon's Coastal Pastel Dreamscape: Los Angeles Meets Southern Charm
Hailing from the rich, colorful backdrop of the American South, Landon McGregor (Miller) has crafted a haven in Los Angeles that seamlessly weaves his Southern heritage with the relaxed elegance of the West Coast. 
With over a decade in the social world and an innate talent for content creation, Landon's vibrant space mirrors his dynamic journey through life.
"Coastal Pastel Dreamscape," he muses when asked to describe his room in a trio of words. A coastal vibe meets the soft allure of pastels, reminiscent of Landon's Georgia roots. "I have always loved pastels! I think pastels are more prevalent in the American South. I was fascinated by Graceland. This would be The Pastel room."
I have always loved pastels! I think pastels are more prevalent in the American South. I was fascinated by Graceland. This would be The Pastel room.
Putting it all together
The fond memories of touring houses alongside his interior designer mother and watching his grandmother's craft come alive in her sewing studio are evident in the curated details of his LA sanctuary.
Central to Landon's room is a mint green lacquered nightstand table, reminiscent of post-modern vintage design. He candidly shares, "She definitely has some wear over time, but I am truly obsessed with the color and shape of this piece." It's evident that for Landon, every piece tells a story. Even a mirror pedestal, found on a street post-Superbowl party, holds significance.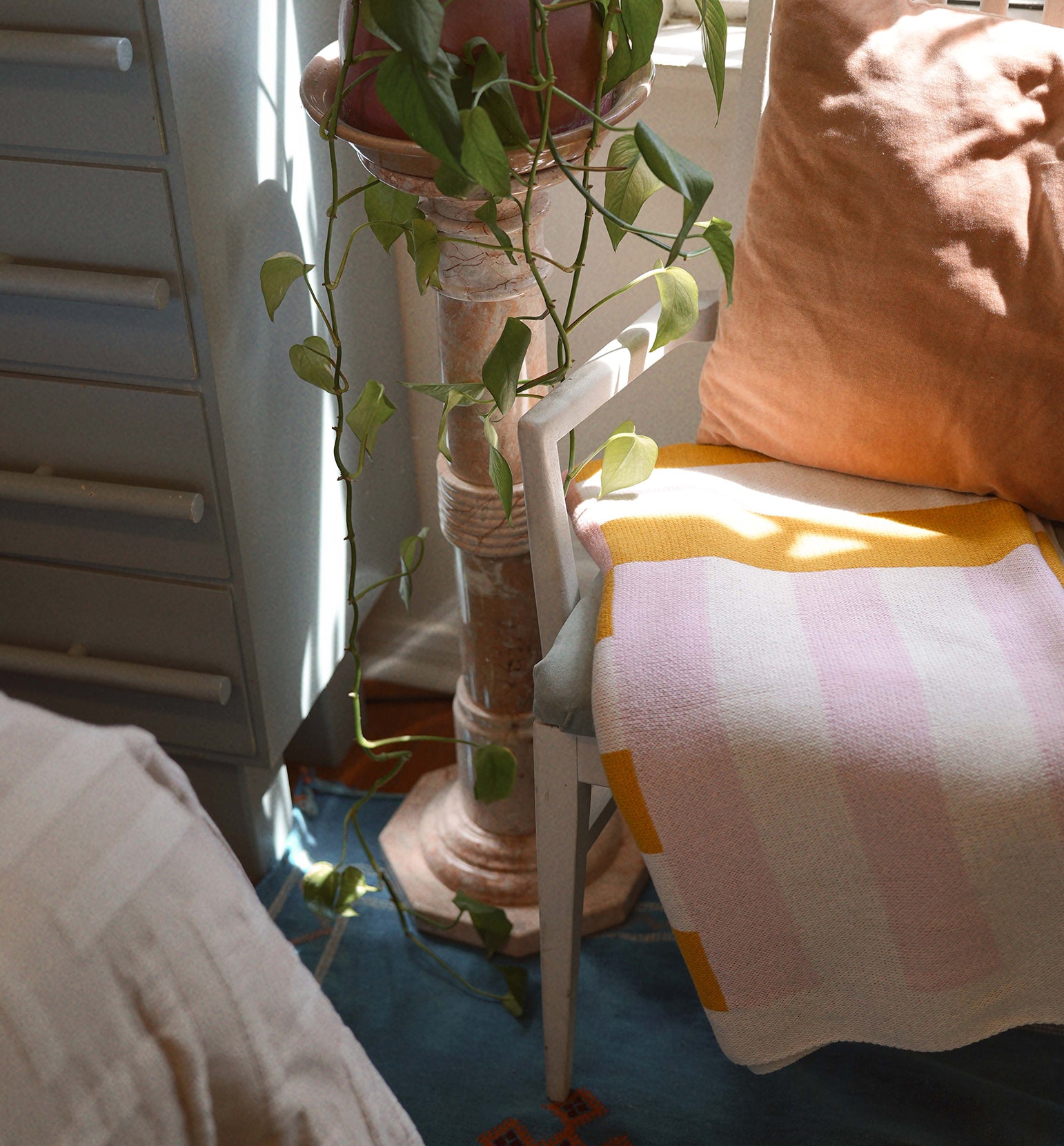 Breathing new life into found objects
Landon's philosophy on sourcing items is clear: vintage is king. "There are just so many unique pieces out there...It takes more time in general, but I am willing to wait for the right piece." Los Angeles, with its myriad of thrift stores and estate sales, serves as the perfect backdrop for his treasure hunts.
Navigating the dual challenges of lighting and space arrangement hasn't always been easy. "The space gets lovely light...my west-facing window by my desk is actually a new place I started filming my 'get ready with me' videos." Yet, the evolving nature of his room keeps it fresh and alive.
Personal Musings
Q: Where do you spend most of your time when you're in your room and why? 
A: When you live in NY, your bed becomes so much more. The spaces are cramped and most people have roommates. I would spend so much time in my bed in NY, friends would come over and sit on it, I would watch TV, read, doom scroll. 
However, since moving to LA, I try to reserve my room for sleeping and spending downtime. I love being here in the late afternoon around when the sun is about an hour from setting and the light spills in so nicely. It's a perfect time to read in bed when I want a little rest. 
Q: How do you balance functionality and aesthetics? 
A: In my life, not so well haha. But in my bedroom, I think the only thing I don't love in here aesthetically is my desk. But I don't want it anywhere else in my house and it works here. Also my TV, I hate the way they look. 
I occasionally watch it when I am tired or sick, but I mainly use my living room to watch things (which even in my living room is a projector because again, where would a TV go in my living room?).
Q: How do you see your inner child impacting your room? 
A: I have always loved color and while I was allowed to paint my room and design things at home – there were restrictions and only so much budget set aside for my moods. So being an adult, it's so fun to lean into all the somewhat crazy ideas and desires that are all yours when you live alone. 
Q: How do you see your space evolving in this next phase of life?
A: I am actually looking for a new bed as I write this. I have a new mattress on the way and I bought a very basic, simple stand when I moved to LA and found a cute little vintage headboard for $2.50 in Palm Springs. 
I am ready to move on from that bed and find one that is a bit lower to the ground I think. And has some nice design elements. I also want a new rug! I'm always changing little things, moving things, etc. I have an extra little closet that sometimes absorbs the desk so it's ever-evolving this room.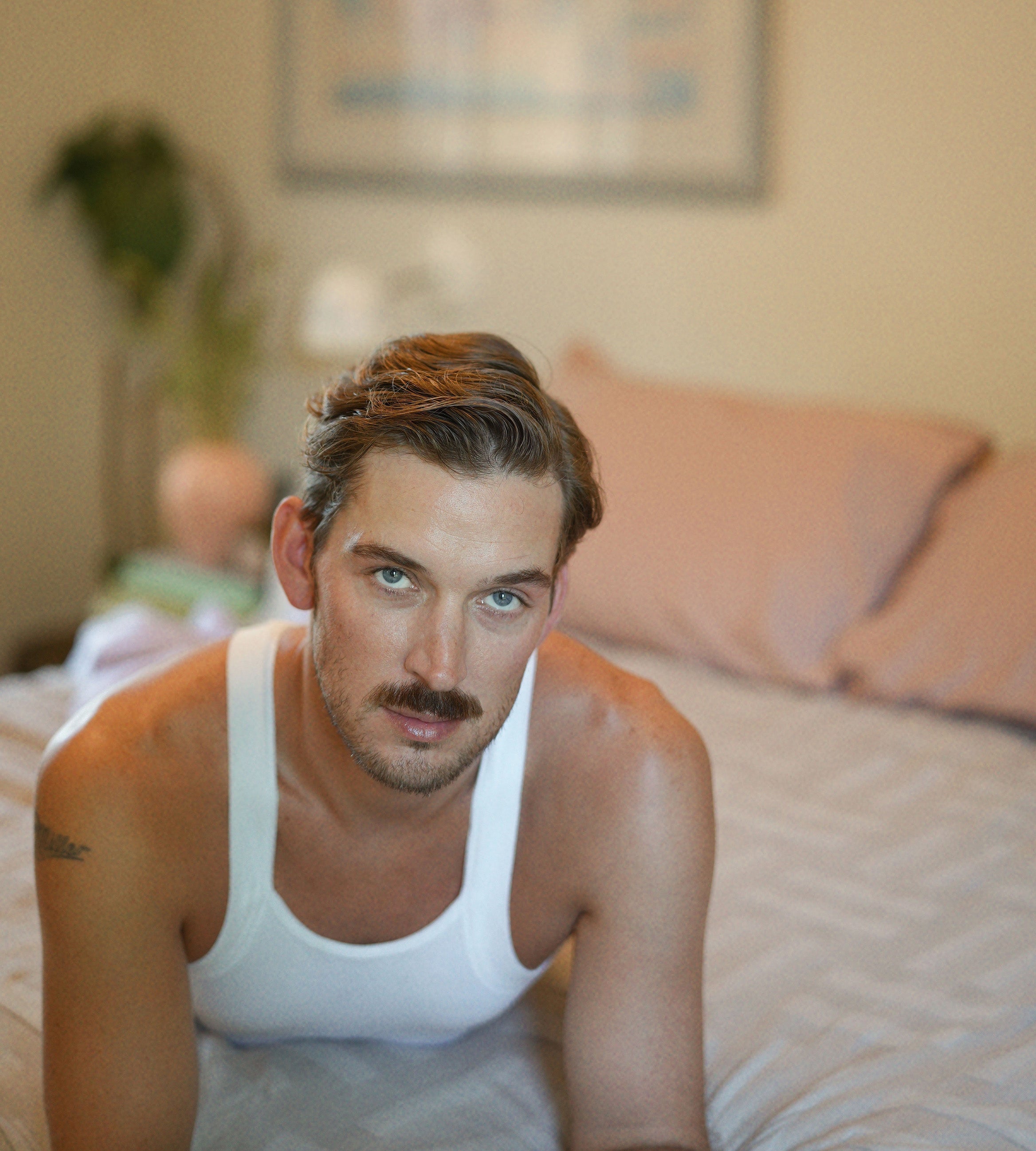 A Parting Thought
In crafting a space that is both personal and reflective, Landon leans heavily on the power of lighting to shape the ambiance. 
As he perfectly sums up: "My best advice for making a cozy room is lighting! In my opinion, lighting sets the entire mood and vibe of the space... Have fun with it – you'd be surprised what changing the lights to a singular color can do to transform the mood instantly." It's a lesson in how even the simplest of changes can breathe new life into a room, turning it from a mere space into a sanctuary.
Landon McGregor Miller
@landonmcgregor
www.landonmcgregor.com