In the Spring of 1979, Ms. Hu Rongxiu embarked on an entrepreneurial journey to empower herself and other local women in her hometown of Wuxi, China.
 Fueled by her love of needle and thread, Hu took her passion for and experience in home textiles and opened the Wuxi Tianyi Embroidery Factory in Wuxi, China, that same year. Starting from humble beginnings, the factory specialized in decorative pillows and blankets in the early days, primarily employing hand-quilting techniques. With no recognizable brand, her products were initially sold worldwide under private labels. 
It all started with seven sewing machines and a handful of employees.
In 2002, BBPARK was launched as Hu's first brand, dedicated to high-quality (yet affordable) children's products, like crib sheets and blankets. As the nature of the shopping landscape continued to evolve and move online, Hu and her son (current Chairman David Hu) launched a new, internet-driven business initiative: Shinebed Global E-commerce Co., Ltd. 
Today, Shinebed has grown to become one of the leading players in the home textile business, among the top performing brands on Amazon—with over 60 Amazon Best Seller products.
Affectionately referring to her as "Mama Hu," many of the women originally employed by Hu still work alongside her today. As Bedsure's latest endeavor, Double Stitch represents a significant hallmark in Hu Rongxiu's journey to make her handcrafted textile techniques available to all. 
With a modern design team and extensive expertise in the textile space, Double Stitch has a unique perspective on the home textile market, with all members of the team – old and new – taking pride in their unique approach.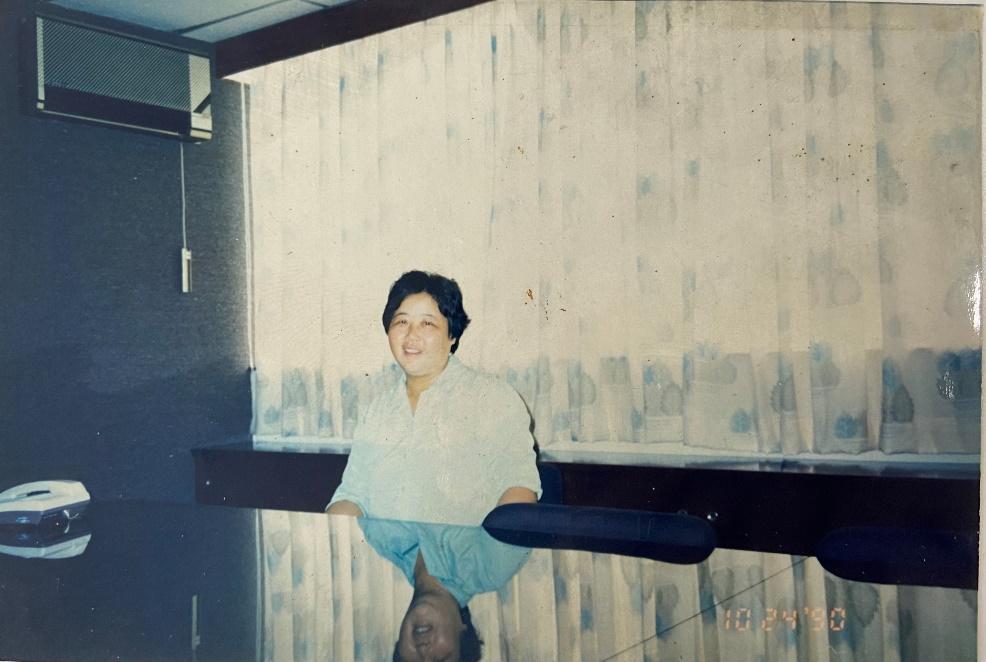 Founder Mama Hu pictured in the company office, 1990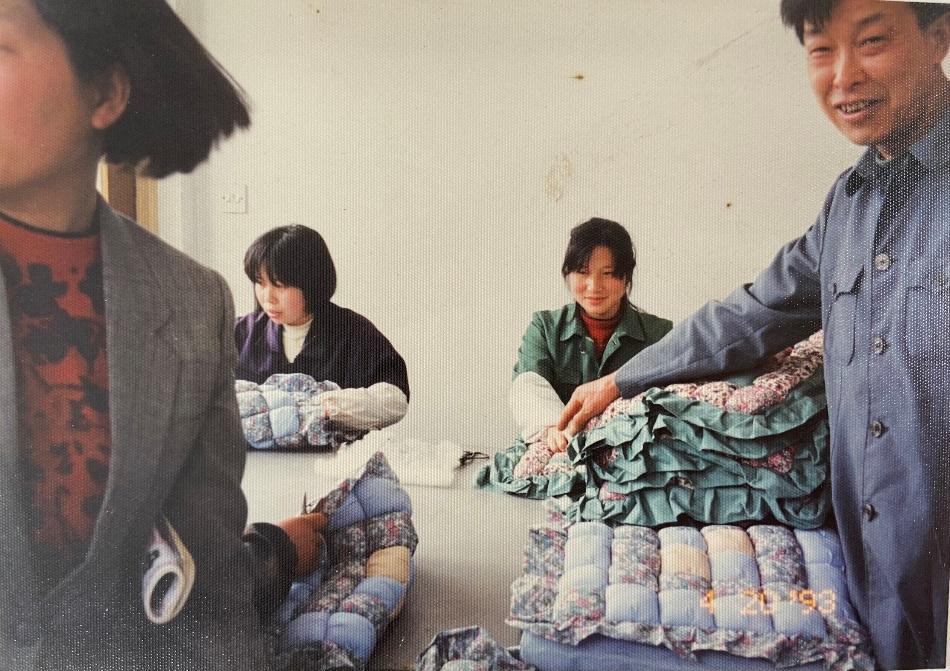 Our founding employees creating decorative pillows, 1990s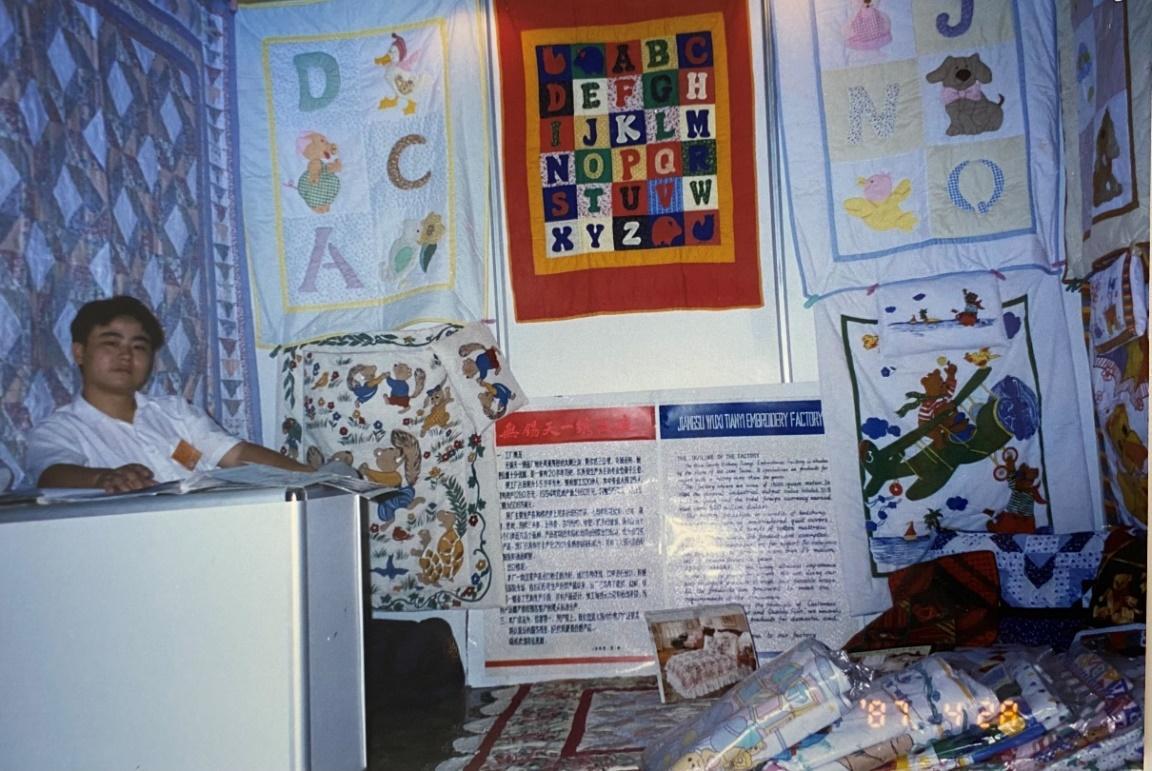 David Hu, current Chairman (and Mama Hu's son) during his first time at the Canton Trade Fair, 1995