Linen Lyocell Complete Bedding Bundle
Everything you need for a total bed makeover.
We've taken the linen you know and love and made it even better. We start with sustainable flax linen then add natural, plant-based lyocell fibers for improved comfort, breathability and temperature regulation. 
And unlike traditional linen, it resists wrinkles and pills, too. Ideal for hot sleepers, this bundle includes our Sheet Set, Duvet Cover Set, and our impossibly cozy Down Pillows and Duvet Insert.
1x fitted sheet
1x top sheet
2x pillow cases
1x duvet cover
2x pillow cases
1x down duvet insert
2x down pillows (choose between soft or firm)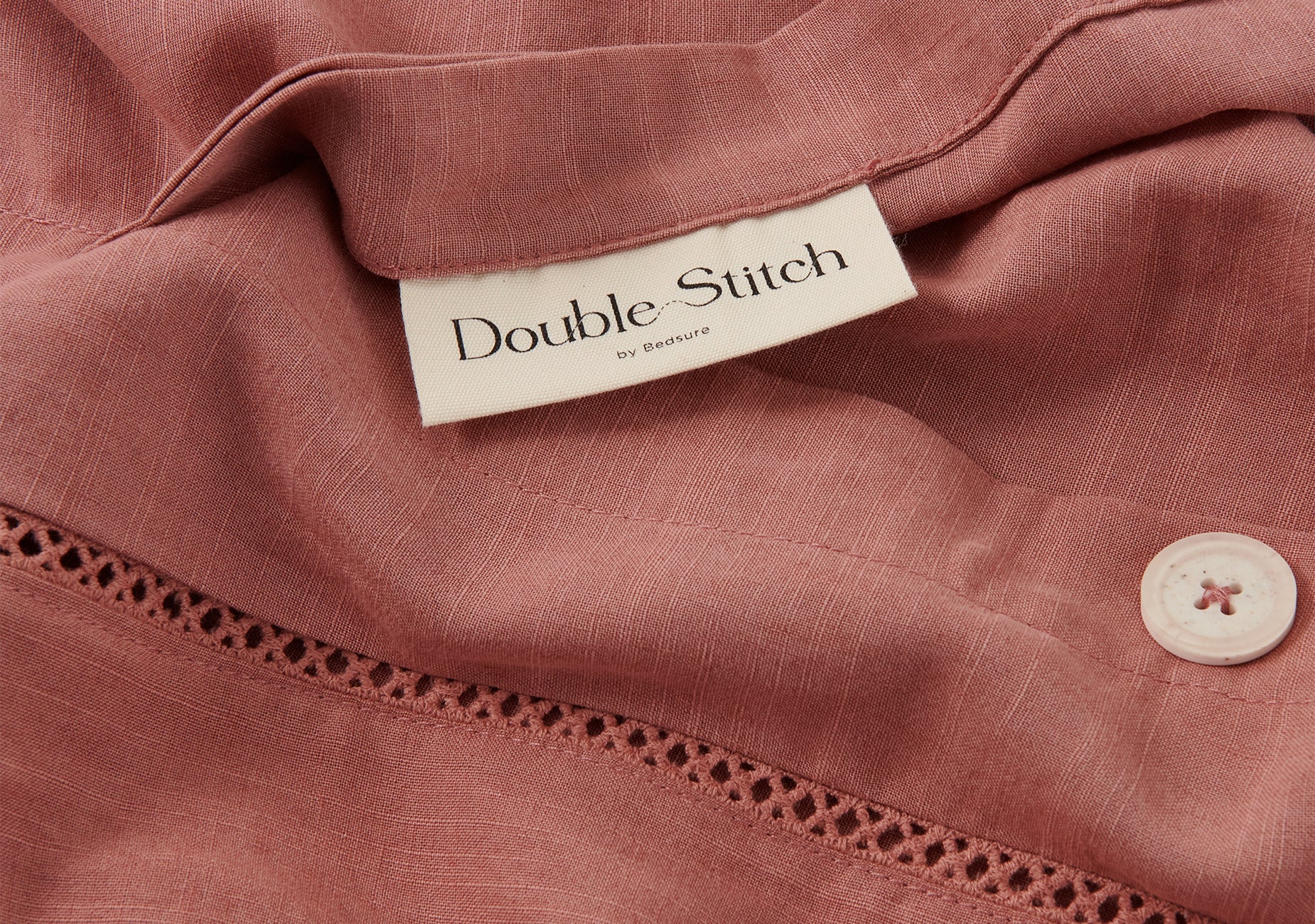 Broken-in soft (right out of the box)
Linen Lyocell
Everyone loves a good, high-quality linen. Traditional linen's soft (after several washes), comfy, breezy, and has that "lived-in" vibe that flax fans know and love. But let's be honest: it has downsides. It can be stiff, wrinkly, and especially scratchy until it's fully worn in.
That's why we created our proprietary Linen Lyocell Blend, perfectly pairing premium French flax-derived linen with natural, plant-derived lyocell fibers for the ultimate linen experience—with no compromises.
Compare
Double Stitch Linen Lyocell
Traditional Linen
Responsibly Sourced
Yes
Yes
This product has no reviews yet.